Semester/Year Exchange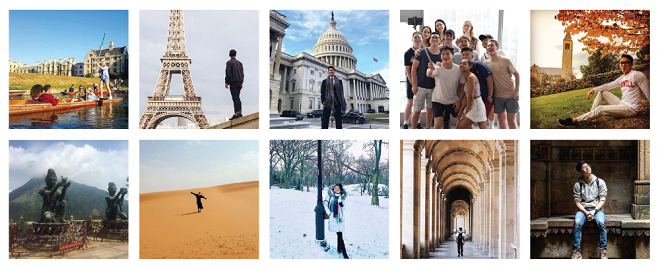 We encourage you to start planning early to ensure you can undertake an overseas program (or two!) during your University of Sydney course. This gives you enough time to research your options, plan your enrolment and get the advice you need before applying.

Start by coming along to an info session to learn the basics.

More information about the general process of exchange is found on the Semester Exchange Program Brochure Page.

We look forward to helping you Make the World Your Campus!
Steps to applying for the semester exchange program:
Check the requirements of your University of Sydney course (start by reviewing your Course Handbook).
Research our available partner universities on the Sydney Abroad Global Mobility Database - consider your lifestyle, finances, and goals (academic and personal) when browsing universities - you will need to select

three partner university preferences for your application.

Submit your application prior to the specified deadline.
Applications for Semester 1, 2021 will open in April 2020, and will close in June or July 2020 (date TBC).