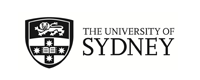 2019 New Colombo Plan Scholarship round
Applications for the New Colombo Plan Scholarship round for 2019 have now closed. Applications for 2020 will open in April 2019.
In 2019, the New Colombo Plan will support Australian undergraduates to live, work and study in up to 40 locations across the Indo-Pacific region. Up to 120 scholarships are expected to be awarded for study in 2019.

New Colombo Plan Scholarship Program Guidelines 2019
New Colombo Plan Scholarship Program Advice to Applicants

Scholarship Programs can be conducted in the following 40 Indo-Pacific Host Locations:
Bangladesh, Bhutan, Brunei Darussalam, Cambodia, China, Cook Islands, Federated States of Micronesia, Fiji, French Polynesia, Hong Kong SAR, India, Indonesia, Japan, Kiribati, Laos, Malaysia, Maldives, Marshall Islands, Mongolia, Myanmar, Nauru, Nepal, New Caledonia, Niue, Pakistan, Palau, Papua New Guinea, Philippines, Republic of Korea, Samoa, Singapore, Solomon Islands, Sri Lanka, Taiwan, Thailand, Timor-Leste, Tonga, Tuvalu, Vanuatu and Vietnam.
An NCP Scholarship information session will be held on:
| | | |
| --- | --- | --- |
| Tuesday, 29th May 2018 | 4pm-5pm | New Law School Lecture Theatre 104 |
Applications for the University of Sydney internal selection process close:
Friday, 8th June 2018
Interviews will take place for short-listed candidates on:
Wednesday, 13th & Thursday, 14th June 2018
Please keep these dates open in your diary. In the case that you are shortlisted for interview, you will be contacted with your specific interview day, time and location.
You should review the following eligibility criteria prior to starting the application to ensure that you are eligible.

To be eligible, applicants for a New Colombo Plan Scholarship must:
be an Australian citizen. Applicants cannot undertake their Scholarship in a Host Location in which they hold dual citizenship or permanent residency; or in which they have previously been a citizen or permanent resident.

be enrolled in units at an on-shore campus of an Australian University during the application process and have successfully completed a minimum of 48 credit points in their current course.

be between 18 and 28 years of age (inclusive) on 1 January 2019.

be undertaking at least one Bachelor Degree or Bachelor Honours Degree when the Scholarship Program commences (2019).

have achieved a minimum 70 per cent graded average or equivalent for their undergraduate course at the time of application, as determined by the nominating Home University.

not be a previous recipient of a New Colombo Plan Scholarship.
In addition, in relation to the applicant's proposed scholarship program:
study duration must equate to a minimum of 24 credit points at the University of Sydney and be for academic credit.

study can be undertaken at one of the University of Sydney's Exchange partner universities or another university on a Non-Exchange basis.

students who intend to study at an Exchange partner university should also complete the Semester Exchange Program application in the relevant round. Application for the Semester Exchange Program in the equivalent of Semester 1, 2019 is currently open and closes on 15 June 2018.

students need to commence overseas study from 1 January 2019 and before 31 December 2019.

may also incorporate an internship and/or mentorship component of up to six months in duration. Internships and mentorships are strongly encouraged where host location visa requirements permit this.
You are strongly encouraged to read the full New Colombo Plan 'Scholarship Program Guidelines 2019' and 'Advice to applicants' found on the Department of Foreign Affairs and Trade - New Colombo Plan website.