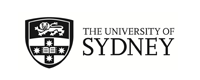 Open Learning Environment (OLE) In-Country

The University of Sydney's School of Languages and Cultures (SLC) offer In-Country Study within the Open Learning Environment (OLE) to enable students with no prior knowledge of a language to experience language and cultural immersion.

You'll gain 6 credit points for successfully completing an online module, attending a compulsory pre-departure workshop and completing your Experience-specific assessment tasks as you travel overseas to undertake a combination of formal language classes and cultural activities, such as visits to museums, theatres and memorial sites.

Destinations include: China, New Caledonia (French-speaking World), Germany, Indonesia, Italy, Japan, Morocco (Arab-speaking World), South Korea and Spain.

The OLE In-Country Study Units are best suited to beginners with no prior knowledge of the chosen language. If you have existing language skills and want to take part, please contact the Coordinator of your preferred In-Country Unit.
Language

Location

Start Date

End Date

Deadline

Unit of Study

Information & application

French

France

TBC

TBC

TBC

TBC

TBC

Chinese

Beijing, China

25 November 2018

15 December 2018

24 August 2018

OLES2137

2018 program details

German

Bamberg, Germany

1 July 2019

12 July 2019

18 April 2019

OLES2139

See

2018 program details

German

Berlin, Germany

3 December 2018

14 December 2018

1 September 2018

OLES2139

2019

program details

Indonesian

Java, Indonesia

26 January 2019

15 February 2019

21 September 2018

OLES2141

2019 program details

Indonesian

Java, Indonesia

30 June 2018

21 July 2018

17 May 2018

OLES2141

2018 program details

Italian

Padua, Italy

2 July 2018

16 July 2018

10 May 2018

OLES2143

2018 program details

Japanese

Saitama, Japan

9 January 2019

24 January 2019

18 August 2018

OLES2153

2019 program details

Japanese

Saitama, Japan

1 July 2019

19 July 2019

8 February 2019

OLES2153

2019 program details

Korean

Seoul, Republic of Korea

14 January 2019

1 February 2019

15 October 2018

OLES2145

2019

program details

Spanish

Valladolid, Spain

1 July 2019

15 July 2018

28 May 2018

OLES2149

2018 program details
Frequently Asked Questions (FAQs)
Is there funding available?
Yes!
- There are specific scholarships allocated for students participating in an OLE, including 6 - Vice Chancellor's Global Mobility Scholarships specific to you creating social media content about your overseas experience. For more information on being a

SLC OLE Digital Media Ambassador

, look under 'Scholarships and funding' in the left-hand menu. There are also 5 - Vice Chancellor's Global Mobility Scholarships for students participating in Experience Indonesia in January (OLES2141) and 15 - Vice Chancellor's Global Mobility Scholarships will be awarded based on academic merit across all five OLEs in the summer break. Detailed information on the number of scholarships available can also be found in the 'Finances' tab of each individual brochure page, as linked above.
- Eligible students can apply for an

OS-HELP Loan

. You should apply by 31st October in order to receive your loan funding prior to departure.

How many Credit Points will I be awarded?
- All of the In-country OLEs offered by the SLC are worth 6CP.

How much does the accommodation cost?
- Accommodation is generally organised by the overseas institution however this may vary by program. You will find full details of the inclusions and costs on the individual brochure pages.

Is there a minimum age requirement?
Yes.
- All applicants must be at least 18 years of age.

Is there a limit to the number of students who can take these OLE units?
Yes.
Places are limited and the number of places available varies depending on the destination. Applications will be accepted on a first-come-first-served basis so apply early!
Please note: units may be cancelled where there are insufficient enrolment numbers.

Do OLE units count towards my major?
No.
- OLE units do not count towards any major, including language majors.

What support is available while I'm overseas?
You will be given the details of a contact person from the Host University in the weeks leading up to your departure who will be able to provide you with general support and guidance while you are overseas.

Can the SLC advise me if it is safe for me to travel to my OLE destination?
The SLC cannot advise you on an OLE's country's safety. Smartraveller is provided by the Australian Department of Foreign Affairs and Trade. You should register your travel plans and subscribe to travel advice and bulletins to know official government advice when travelling to make your own informed decision about whether it is safe for you to travel to your OLE destination.
Can I extend my stay overseas?
Yes!
- You may extend your stay overseas, taking careful note of when you are expected back to resume your university classes. Please note that you will have to organise and pay for your own travel insurance if you extend your stay/travel outside the official in-country program placement dates.

What do the Key Dates mean?
Arrival Date: Students arrive and Check-In to the Host University's Accommodation.
Start Date: Students start classes.
Finish Date: Students finish classes.
Departure Date: Students depart and Check-Out of the Host University's Accommodation.

Do I have to organise my own Visa?
Yes, students have to organise their own Visas. The University of Sydney cannot advise students about Visas, only the countries students plan to visit can provide up-to-date information about their Visa requirements. For all countries, contact the nearest Embassy or Consulate of the country you intend to visit well in advance of travel. Please see

https://dfat.gov.au/travel/visas/Pages/visas-for-australians-travelling-overseas.aspx

for more information.

Can the SLC or Global Mobility staff advise me if I am eligible to take an OLE In-Country Unit as part of my degree?
No, we cannot advise you on your degree requirements. Please check your degree resolutions by referring to the

handbook

and remaining Unit of Study requirements to confirm your eligibility.

You should not apply unless you have checked your degree resolution and progression as the deposit is non-refundable.

Refer to the

University's degree planning guide

to check your units against the degree requirements. If you are still unsure, please contact

Student Services

and request for specialist advice about your eligibility to count the unit toward your degree.

Can you guarantee me a place in an In-Country Unit even if I apply on time?
No, places are limited as the number of positions depend on the destination's Host University. Applications will be accepted on a first-come-first-served basis. We advise you to check your eligibility and make sure you apply early.

As Departmental Permission and/or Special Permission are required in the Sydney Student enrolment process, we cannot guarantee you a place even if you apply on time and your preliminary application on the Global Mobility Database is approved.
I've missed the deadline, can I still apply?
No.
- No applications will be accepted after the deadline.