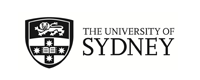 In-country Open Learning Environment (OLE)

The Sydney School of Languages and Cultures (SLC) offer 'In-country Open Learning Environment (OLE)' units of study to enable students with no prior knowledge of a language to experience language and cultural immersion.

Enrolled students will gain 6CP for successfully completing an online module and attending a pre-departure workshop, then travelling overseas to undertake a combination of formal language classes and cultural activities, such as visits to museums, theatres and memorial sites.

Destinations include: China, France, Germany, Indonesia, Italy, Japan, Morocco (Arab-speaking World), South Korea, and Spain.

These In-Country OLEs are best suited for beginners with no prior knowledge of the chosen language. If you do have prior language skills and would like to take part, please contact the Coordinator of your preferred OLE unit of study.
Language

Location

Travel period

Unit of Study

Information & application

Arabic

Rabat, Morocco

January

OLES2451

Coming soon!

Chinese

Beijing, China

December

OLES2137

2018 program details

German

Bamberg, Germany

July

OLES2139

2018 program details

German

Berlin, Germany

December

OLES2139

2019

program details

Indonesian

Java, Indonesia

January

OLES2141

2019 program details

Indonesian

Java, Indonesia

July

OLES2141

2018 program details

Italian

Padua, Italy

July

OLES2143

2018 program details

Japanese

Saitama, Japan

January

OLES2153

2019 program details

Japanese

Saitama, Japan

July

OLES2153

2018 program details

Korean

Seoul, Republic of Korea

January

OLES2145

2019

program details

Spanish

Valladolid, Spain

July

OLES2149

2018 program details
Frequently Asked Questions (FAQs)
Is there funding available?
Yes!
- There are Vice Chancellor Global Mobility scholarships allocated to OLEs, including some that are specific to you creating social media content about your overseas experience. Further details and the number of scholarships available will be detailed in the 'Finances' tab of individual brochure page, as linked above.
- Eligible students can apply for an

OS-HELP Loan

.

How many Credit Points will I be awarded?
- All of the In-country OLEs offered by the SLC are worth 6CP.

How much does the accommodation cost?
- Accommodation is generally organised by the overseas institution however this may vary by program. You will find full details of the inclusions and costs on the individual brochure pages.

Is there a minimum age requirement?
Yes.
- All applicants must be at least 18 years of age.

Is there a limit to the number of students who can take these OLE units?
Yes.
Places are limited and the number of places available varies depending on the destination. Applications will be accepted on a first-come-first-served basis so apply early!
Please note: units may be cancelled where there are insufficient enrolment numbers.

Do OLE units count towards my major?
No.
- OLE units do not count towards any major, including language majors.

What support is available while I'm overseas?
You will paired with an undergraduate or postgraduate student of the University you are visiting who will provide you with general support and guidance you while you are overseas.

Can I extend my stay overseas?
Yes!
- You may extend your stay overseas, taking careful note of when you are expected back to resume your university classes. Please note that you will have to organise and pay for your own travel insurance if you extend your stay/travel outside the official in-country program placement dates.

I've missed the deadline, can I still apply?
No.
- No applications will be accepted after the deadline.