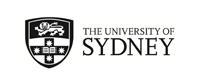 University of Sydney Spring Friendly Study Abroad
Sydney, Australia
(Outgoing Program)
Program Terms:
Semester 1

Restrictions:
Non-Sydney applicants only
About

Every year, hundreds of students from around the world are welcomed to the University of Sydney through our Study Abroad program. Some come for our academic reputation while others wish to experience our vibrant student life bolstered by our guaranteed housing and unique Internship Program. Whatever the reason, join us and find out why we're Australia's favourite option.

Think Prestigious
Ranked 45th in the world in the 2015/16 QS World University Rankings and consistently within the top three in Australia, the University of Sydney is one of the country's leading-research intensive universities and oldest member of the prestigious Group of Eight.

Sydney also ranks second on a list of the 50 best cities in the world in which to live, work and study, above New York and Paris.

Program Details
Delivery:
8th January-10th June 2018
Finish studies in time to return home for summer activities
Applications due 30th October 2017

Tuition fees:
AUD$12,300 (approx $9,250 USD) for 4 units of study (full semester load of 24 credit points)

Study 4 units of study in total
1 in Summer Session (Jan-Feb) and 3 in Semester 1 (Feb-June)

The Bottom Line
The University of Sydney offers the best student experience in Australia coupled with state-of-the-art learning environments and academic support services in one of the most beautiful cities in the world. A Spring Friendly Study Abroad experience is a brilliant way to experience our exciting culture, develop global connections in your chosen profession, and gain a competitive advantage in the graduate employment market.

Questions?
Partner Universities are recommended to contact Jessica Davis, Study Abroad Coordinator, at jessica.d@sydney.edu.au for advice on promoting our Spring Friendly Study Abroad program to your students.

Questions from students and questions regarding application instructions can be directed to Kristin Johnson, Senior Study Abroad Adviser, at kristin.johnson@sydney.edu.au.
Academic Information
Spring Friendly Study Abroad students will study 4 units of study in total, which equates to the standard full time study load for one semester. Students will study 1 unit of study in Summer Session (Jan-Feb) and 3 units of study in Semester 1 (Feb-June).

Units of study will be selected from the following options:

Summer (2nd January-2nd March)
ANTH1001 Cultural Difference: An Introduction
ECOS2001 Intermediate Microeconomics
ECOS2002 Intermediate Macroeconomics
EDGU1003 Diet & Nutrition for Health and Sport
EDGU2000 Teaching English Internationally 1
FINC2011 Corporate Finance 1
HSTY1089 Australia: Conflict and Transformation
IBUS2101 International Business Strategy
IBUS2102 Cross-Cultural Management
PSYC1001 Psychology 1001
...plus many more, click here for a full list

Semester 1 (5th March-10th June)
AMST2601 American Foundations
ARHT2656 Film Genres and National Cinemas
ARTS2600 Internship 1*
CAEL2039 Screen Arts: an Introduction
CAEL2041 The Art of Sound and Noise
CAEL2042 Photography and the Darkroom
CAEL2046 Painting Music
CAEL2049 Vessel as Concept: Hot Glass Intro
CAEL2053 Screen Printing: an Introduction
CATE1001 Contemporary Art: an Introduction
CATE2004 Life, Art and the Everyday
CATE2017 Fashion, the Body, and Art
CATE2018 Global Art
CATE2022 Contemporary Art and Feminism
CLAW2208 Business Regulation, Risk, & Compliance
EDGU1003 Diet and Nutrition for Health and Sport
EDGU2000 Teaching English Internationally 1
EDUF3034 Australian Theatre, Film and Learning
EDUH4052 Learning in Outdoor Education
EDUH4058 Sport and Learning in Australian Culture
ENGL1002 Narratives of Romance and Adventure
FINC3011 International Financial Management
FINC3015 Financial Valuation: Case Study Approach
IBUS2102 Cross-Cultural Management
IBUS3103 Entrepreneurship and Innovation
IBUS3108 Social Entrepreneurship
ICLS2626 Words and Pictures Across Cultures
ICLS2633 Cities of the World
INFS2001 IS for Performance Improvement
INDG1001 Introduction to Indigenous Cultures
MKTG3116 International Marketing
MKTG3120 Building and Managing Brands
MKTG3121 Advertising: Creative Principles
MUSC1507 Sounds, Screens, Speakers: Music and Media
PHIL2647 Philosophy of Happiness
USSC2601 US in the World
WORK1003 Foundations of Work and Employment
WORK2210 Strategic Management

*Supplementary application process applies

Click the Useful Information tab to read more about our exciting Study Abroad Internship Program (ARTS2600).
Accommodation
Guaranteed Accommodation at Urbanest
We provide peace of mind in finding a place to live by offering Study Abroad students guaranteed accommodation at Urbanest, a top student accommodation provider with five inner city locations on the doorstep of downtown Sydney.


Urbanest rooms are fully furnished and rent is inclusive of all utilities and 15GB of internet per month. Students have access to a range of excellent facilities including:

Central locations 10-15 minute walk to campus and close to transport and amenities

Lots of social and study spaces, a fully equipped gym and yoga room, TV and video games room, coin-operated laundry, and outdoor BBQ providing heaps of opportunity to get to know students from all around the world

Safe and secure location with 24/7 dedicated on-site team, CCTV, and swipe card access for all rooms.

Students will be provided with the special booking form for Urbanest after receiving an offer letter for the program.

Other Accommodation Options
Sydney is a diverse and exciting city to experience and there are seemingly endless options for where you might like to live. As you are considering your options, keep in mind that most rents are quoted in price per week and the price can vary depending on a variety of factors, including:

Location (proximity to campus, public transport, and other popular areas
Bedroom style (shared or single room)
Bathroom style (ensuite or shared with other students)
Furniture
Utilities and internet (sometimes included in the rest, sometimes it is an extra fee)
Application fee

On Campus Accommodation
The University manages several residences where you can enjoy the freedom of affordable self-catered accommodation close to everything you need. Queen Mary Building is our featured on-campus accommodation option.

CLICK HERE to check out more information about these University-managed accommodation options. Get started with your application by clicking the red "Apply now" box on the right side of the page.

The University also offers several residential colleges. Rich in heritage and tradition, every college offers a supportive living experience that will allow you to excel in your studies and enjoy a busy social calendar. CLICK HERE for more information on the options, including links to each college's website. Each college maintains its own application form and students must apply directly to the college they wish to live in.

Off Campus Accommodation
There are also lots of off campus accommodation options that are really popular with students as well – while they are not on campus they are all quite close to the University as well as a range of exciting entertainment, shopping, dining, and public transportation.

Semester in Australia
UniLodge Sydney
TheSTEPS Central Park
Iglu Central

Privately Sourced Accommodation
Sydney is a large city and there are many suburbs that are an easy walk, bike ride, or commute by public transport. It's a good idea not to make any permanent arrangements for privately sourced accommodation prior to arrival, as it is important to inspect properties before committing to any tenancy agreements.

Where to live?
There's a range of dynamic and exciting suburbs near the University of Sydney. From the bustle of Newtown's King Street to the relaxed village vibe of Glebe, you won't have to travel far from the main campus to discover the charms of Sydney's inner west. Check out the information about surrounding suburbs for a taste of the lifestyle in the area.

Short-Term/Temporary accommodation on arrival
Some students decide to arrange their semester-long accommodation after they have arrived in Sydney. In this case students often book a hostel for a week or two upon arrival so that they have a "home base" to settle in to while they look for their semester-long accommodation. The University's accommodation office maintains a page with recommended options for short-term accommodation. Past students have also utilised services like Hostel World and Trip Advisor to research short-term accommodation options. You may also wish to consider homestay-style accommodation for your initial weeks in Sydney.

Other ways to find privately sourced accommodation
Many accommodation options and offers for share houses/apartments can be found on non-University affiliated websites. Check out these house hunting tips for advice including setting a budget, where to search, and knowing your legal rights as a tenant.
Useful Information
Study Abroad Internship Program
Our unique Study Abroad Internship Program (ARTS2600) provides the opportunity to gain work experience within the Australian marketplace. Students enhance their skills and develop confidence by undertaking a credit-bearing Study Abroad Internship placement with one of our many industry partners.

We work with companies from a variety of fields including start-ups, technology firms, financial service providers, and non-profits. Applicants are placed on a best-fit basis. Placement is competitive and based on eligibility criteria such as GPA (3.0 minimum), applicability of academic studies to the placement, and the outcome of a Skype interview.

Through rigorous academic curriculum and 120 hours* (15 day) placement, students have the opportunity to:

Become familiar with Australia's workplace culture
Apply their learning in real-life environments
Enhance their interpersonal, communication, and cross-cultural skills

*There is flexibility in requiring more hours if needed


Social and Events Calendar
Sydney Abroad hosts a variety of social events for our Study Abroad students. Our social calendar is not shy of exciting adventures with each semester including a range of activities like:

Breakfast with Koalas – private tour of Sydney's wildlife zoo followed by a buffet breakfast under a Koala canopy

Learn-to-Surf Camp

Hunter Valley Weekend Away

Aussie BBQs

Blue Mountains scenic trips

...and much more!

MATES Abroad – Social Mentoring Program
Each semester, hundreds of Study Abroad students opt-in and are paired with enthusiastic Australian student mentors to ease their transition into Sydney life, foster an international culture, and share exciting adventures in Australia together.

The MATES Abroad Program includes:

Meeting and connecting with their Aussie mentors, pre-arrival via email, phone or social media
Arrival help and support in the initial days/weeks of life in Sydney
Travelling on a mode of Sydney transport
Experiencing something quintessentially "Australian" together
Sharing the mentor's friends by inviting the international mates to meet more local students

Each mentor participates in a mentor training workshop and provides regular feedback to Sydney Abroad. Our MATES Abroad Mentors play an integral role in the life of our inbound students as they experience Studying Abroad at the University of Sydney.

Check out our Facebook group for the MATES Abroad program!
How to Apply
Applications for our programs are processed through an online application system. It it helpful for a student to have as many of the necessary documents ready as they can starting the application. But not to worry if you don't, as the application system lets students save and return to your application as many times as they like before submitting the application.

CLICK HERE for detailed instructions for which documents are needed, how to access the online application form, and a step-by-step walkthrough of the application process.