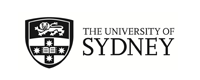 United States Studies Centre NYC Program
New York City, United States
(Outgoing Program)
Program Terms:
Program Terms:
Summer (Dec - Feb)

Partner University Homepage:
Click to visit
Restrictions:
Sydney applicants only
Program Details: - unrelated header
Program Details:
Program Description:
Program Description:
About
United States Studies Centre NYC Program
Location: New York City, USA
Program dates: 10 February to 18 February 2019
Application deadline: 24 September 2018
Duration: 1 week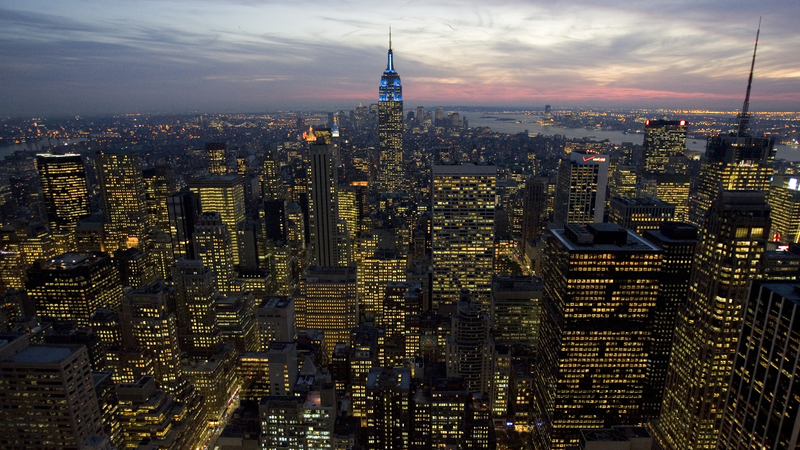 The United States Studies Centre at the University of Sydney is offering an exclusive opportunity for Australian students to visit New York City and apply classroom learning in interactions with global companies such as Bloomberg, PwC, Boston Consulting Group, Bain & Company and McKinsey & Company. This program is in partnership with

The Business, Finance and Management School of New York

.



View full program details

.
Academic Information
Language Classes are instructed in English.
Relevant subject areas: Business
Academic credit: This program is open to all University of Sydney and University of New South Wales undergraduate and postgraduate students, regardless of degree or major. This program is designed to supplement your current study with professional, real-world experience, but is not available for credit.

The USSC New York program is designed to give students an experience unique to any other mobility offering – taking you to the financial capital of the world to see the world's most successful companies in action, outside of the classroom.

Day 1 International finance and investment banking foundations (New York Stock Exchange visit)
Day 2 Introduction to venture capital, private equity, takeovers, IPOs (Bloomberg site visit)*
Day 3 Restructuring, specialising trading (Oppenheimer Securities site visit, Guest speaker: Peter Costa, Governor of the New York Stock Exchange & President of Empire Executions)*
Day 4 Mergers and acquisitions (Guest speaker: Francisco Gomez, Manager Global Deals and Mergers & Acquisitions (PwC))
Day 5 Cultural visit: Metropolitan Museum of New York and MOMA
Day 6 Management consulting foundations (*Guest speaker: Bernard D. Borowski, Former Principal at the Boston Consulting Group)
Day 7 Classical organisation theories, human resource and sociological theories, new institutional economic theories and system theories (*Guest Speaker: Sai Deo, Consultant at Bain & Company )
Day 8 Management consulting: How to connect in the United States (*Guest speaker: Sastry Chilukuri, Partner at McKinsey & Co)

Useful Information
Local Overview
NYC is the largest and most influential American metropolis, encompassing Manhattan and Staten islands, the western sections of Long Island, and a small portion of the New York state mainland to the north of Manhattan. New York City is in reality a collection of many neighbourhoods scattered among the city's five boroughs—Manhattan, Brooklyn, the Bronx, Queens, and Staten Island—each exhibiting its own lifestyle. Moving from one city neighbourhood to the next may be like passing from one country to another. New York is the most populous and the most international city in the country. Its urban area extends into adjoining parts of New York, New Jersey, and Connecticut. Located where the Hudson and East rivers empty into one of the world's premier harbours, New York is both the gateway to the North American continent and its preferred exit to the oceans of the globe

Accommodation
All students on this program are required to stay at the

Park Central Hotel

in Manhattan which is within walking distance to the Business, Finance and Management School of New York. The USSC has arranged this for you and the cost is included in the final fees. The standard room is a twin share to keep costs down. The USSC will assign roommates prior to departure but you can also nonminate a roommate on your application form if you would like. You are welcome to request an individual room for an additional cost. Please contact the USSC if you wish to have an individual room.



View full accommodation details.



Contact for more information


Amelia.trial@sydney.edu.au
Finances
The cost of the NYC Program is a combination of two different costs. The program package fee and additional costs.
Note: the program package fee is quoted in US dollars, as the majority of the costs covered under this fee are payable in US dollars. However, the final amount payable will be in Australian dollars and the exchange rate will be determined one week before the deadline for the final fee payment.

1) Program package fees: US$3,400
All BFMS lectures, classes and extra curricular activites included in the program.

Accommodation for eight nights in a Manhattan hotel, within walking distance to BFMS.

MTA train passes. These will be distributed on Sunday after hotel check in.

Health and travel insurances. Students must review and understand the University of Sydney policy and purchase additional insurance if needed. Further information can be found here. Please note that students from the University of New South Wales will not be covered by their university health/travel insurance and will need to purchase their own.

Administrative costs.
2) Additional costs
Students are responsible for the following costs:
Visa application costs for an ESTA to the United States. If your country of origin is not a part of the ESTA program, you may be eligible for a B1/B2 visa. Please refer to the Embassy of the United States for details. The USSC will be on hand to deliver visa advice, but students will be responsible for obtaining the correct visa. For this trip, all students must be traveling on an ESTA or a B1/B2 visa.

Return airfares to NYC and airport transfers.

All meals, entertainment costs and personal expenses.

Any additional health and travel insurance. Please note that students from the University of New South Wales will not be covered by their university health/travel insurance and will need to purchase their own.
We estimate that these extra costs for the NYC Program are approximately A$2500 but will vary depending on personal circumstances.

Travel insurance: If you are approved by the University of Sydney to participate in this program you will be covered by the University's Student Travel Insurance Policy. This is a complementary policy to cover you for the duration of your University of Sydney mobility experience. Please refer to the Audit and Risk Management website for all

travel insurance queries

.
How to Apply
Applications for the 2019 NYC program are now OPEN.

APPLY HERE

Applications will close on Monday 24 September at midnight, AEST.