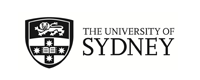 ACICIS - Study Indonesia Short Term Programs
Jakarta, Indonesia
(Outgoing Program)
Program Terms:
Program Terms:
Summer (Dec - Feb)

Partner University Homepage:
Click to visit
Restrictions:
Sydney applicants only
Program Details: - unrelated header
Program Details:
Program Description:
Program Description:
About
ACICIS - Study in Indonesia Short-term January Programs

Location: Jakarta, Indonesia
Program dates: 2 January 2019 - 16 February 2019
Application deadline: 1 September 2018
Duration: 6 weeks

Program Description
The Australian Consortium for 'In-Country' Indonesian Studies (ACICIS) is a non-profit consortium of universities that develops and coordinates high quality, in-country study options in Indonesia.

ACICIS programs enhance the student's educational experience, and produce graduates with the ability to understand the world from a global perspective.

ACICIS' provides several programs each Summer (see Academic Information tab), which take the format of a six-week study program, undertaken in Indonesia prior to the commencement of the Australian academic calendar year (January – February).
The program will consist of an initial two weeks of intensive Indonesian language instruction and English language lectures by local practitioners and experts in the field specific to each program (see 'academic information'). followed by a four-week supervised practicum placement with a local or international organisation in said field.

View full program details.
Academic Information
Useful Information
Location overview
Jakarta is the capital and largest city of Indonesia. Located on the northwest coast of the world's most populous island, Java, it is the centre of economics, culture and politics of Indonesia, with a population of 10,075,310 as of 2014. The Greater Jakarta metropolitan area, known as Jabodetabek (a name formed by combining the initial syllables of Jakarta, Bogor, Depok, Tangerang and Bekasi), is the second largest urban agglomeration and 2nd largest urban area in the world after Tokyo, with a population of 30,214,303 as of 2010 census. Jakarta's business opportunities, as well as its potential to offer a higher standard of living, attract migrants from all over the Indonesian archipelago, making it a melting pot of many communities and cultures

Accommodation
1. Hotel
During orientation practicum participants will stay in one of a number of nominated hotels, and you will be send details of your hotel prior to your departure. Twin rooms will be booked so that rooms may be shared to keep costs down for participants. During orientation, information about long-term accommodation options will be provided.

2. Kos/Boarding Houses
Jakarta has a myriad of kos/boarding house options. ACICIS staff have personally surveyed all accommodation options and recorded contact details provided in the list of accommodation options. Time and assistance will be provided during orientation for participants to survey the options. ACICIS advises participants to choose accommodation in locations that provided convenient access to both Atma Jaya University and their work placement.
A lot of people in the workplace in Jakarta live in a Kos as an alternative to long commutes from the suburbs. Living in a kos is a great way to establish social networks and develop a connection to the bustling city of Jakarta. There are a number of types of kos – all male, all female or mixed. The latter being most common in Jakarta.
Average costs for a one-month boarding house booking ranges from AUD$200-700.
Finances
This is a non-exchange program and all fees are paid to ACICIS

Program fee: $409 AUD
Tuition: $3375 AUD
Total: $3784 AUD

Program fee inclusions: tuition, orientation (incl. 5 nights accommodation), four week supervised professional placement, 24/7 in country pastoral care support, public liability insurance, 40 hours of Indonesian language training.

Scholarships: The University has several $3000 grants from the New Colombo plan for eligible students in selected programs.
- 2x $3000 for Business Professional Practicum
- 3x $3000 for Immersive Indonesian Language Program
- 2x $3000 for Journalism Professional Practicum

Travel insurance: If you are approved by the University of Sydney to participate in this program you will be covered by the University's Student Travel Insurance Policy. This is a complementary policy to cover you for the duration of your University of Sydney mobility experience. Please refer to the Audit and Risk Management website for all

travel insurance queries

.

Other costs: Flights, visa, accommodation, meals, other travel expenses.

Cost of living: Follow

this link

to find out more about the cost of living in Jakarta.



OS-HELP loans

may be available to eligible students enrolled in a Commonwealth supported place, where the program is approved for credit prior to departure. Application required.
How to Apply
Planning early is the best way to ensure you will get the most out of your time abroad.

It is important that you understand the requirements and structure of your course (and major/s) to ensure that you select overseas programs that can transfer back to your degree. To help understand your course structure, you should consult the

Faculty Handbook

published in the year in which you commenced your course (eg. if you began a Bachelor of Commerce in 2016, you should look at the Business School Undergraduate Handbook from 2016). Pre-2017 Handbooks can be found in the

handbook archive

.

Example application timeline

1. Select your program > 2.

Apply for academic credit

> 3. Complete Sydney Abroad application ('Apply now' below) > 4. Apply to host university > 5. Receive academic approval & host acceptance(October/November) > 6. Apply for OS HELP (if eligible), book flights & visa > 7. Fly safe!

Receiving your academic credit approval can take up to 8 weeks – so it's very important that you submit your

application for academic credit

to your faculty as soon as soon as you have selected your program of choice.




Note: The Sydney Abroad application requires that you upload a copy of your current passport and the outcome of your academic credit request. If you do not have these available to you now you can save your application and upload them later.

If you have any questions about this program, please feel free to contact us at

global.shortterm@sydney.edu.au