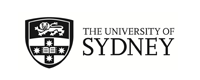 University of Geneva LAW EXC
Geneva, Switzerland
(Outgoing Program)
Program Terms:
Program Terms:
Semester 1,
Semester 2,
Year (Sem 1 & Sem 2),
Year (Sem 2 & Sem 1)

Partner University Homepage:
Click to visit
Restrictions:
Sydney applicants only
Program Details: - unrelated header
Program Details:
Program Description:
Program Description:
About
Université de Genève - LAW

Location: Geneva, Switzerland
Year established: 1559
Student population: 16,000

About
Through its participation in the League of European Research (LERU), Université de Genève, or the University of Geneva, stands out as one of the best 20 research universities in Europe.

Highlights
Although it is French speaking, the University offers a range of English speaking programs. Because of its international presence in Europe, it has continually strengthened ties with international and non-governmental organisations established in Geneva, such as the United Nations (UN) and the World Health Organisation (WHO). The former students and alumni of the University and the Graduate Institute include high-profile personalities such as M. Manuel Barroso (current president of the European Commission), M. Kofi Annan(seventh Secretary General of the United Nations), Ms Carla del Ponte (chief prosecutor of two United Nations international criminal law tribunals), and M. Hans Gert Pöttering (president of the European Parliament from 2007 to 2009).

Unique Characteristics
The Faculty of Law hosts several research centers, including the Centre for Banking and Financial Law, the Centre for European Legal Studies and the Art Law Centre, and offers a wide variety of academic courses covering all areas of law, with a strong focus on international and comparative law. Benefiting from its strategic location in one of the world's main arbitration venues with a long tradition in dispute settlement, the Faculty of Law has developed a recognized area of expertise in international arbitration and alternative dispute resolution incorporating research projects, conferences and seminars.

Location
Geneva is home to a home to a wealth of cultural institutions such as the Grand Theatre and an internationally acclaimed opera house. It is only a few hours by train to most European capitals and is usually rated among the top five world cities for quality of life.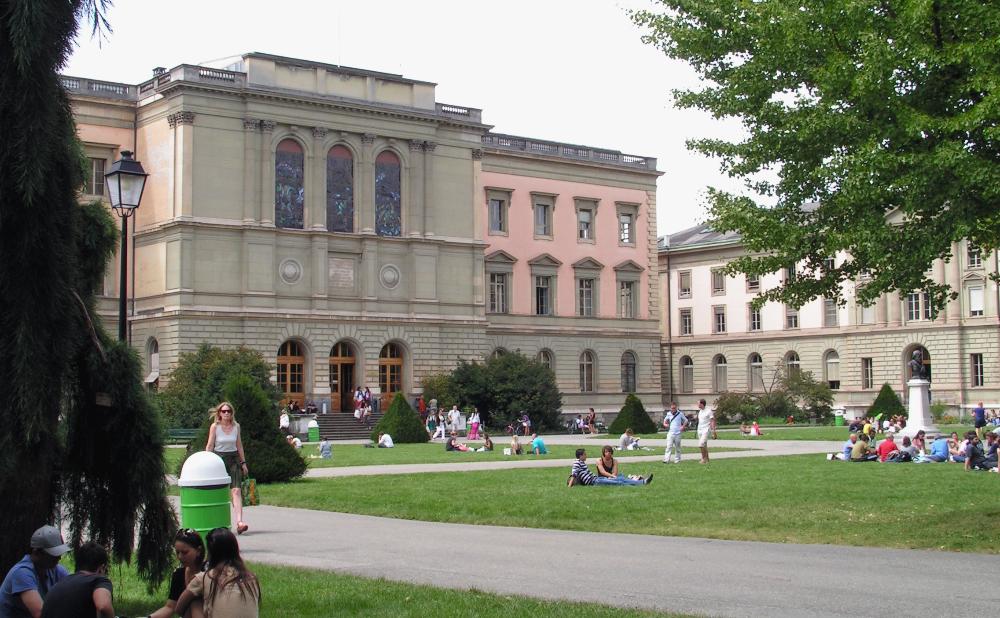 Academic Information
Course Catalogue
Information about units of study at the host university. The yearly course catalogue is published every summer. Autumn Semester applicants must base their course selection on courses from the previous year and adjust later. When the name of the course is in French, the course is given in French / in English, course is given in English. Courses marked "A" are given during the Autumn Semester. Courses marked "P" are given during the Spring (Printemps) Semester. Courses marked "AN" are given during the full academic year (Autumn and Spring Semesters).

Subject Area/s: Law
Exclusions may apply. Find out more information about restrictions within each faculty.

Teaching Periods: Semesters/Terms
Term 1: September - February
Term 2: February - June

Credit (Full-Time Load/Semester)
| | |
| --- | --- |
| University of Sydney | Host University |
| 24cpts | 30 ECTS |
The above full-time load is indicative only.
Applications for academic credit are assessed by the relevant University of Sydney faculty/department based on: study load, contact hours, assessment requirements and level of study.
Grading System
The grade scale goes from 1 (being the lowest grade) to 6 (the highest grade).

6 = excellent (A)
5.5 = very good (B)
5 = good (C)
4.5 = satisfactory (D)
4 = pass (E)
grades below 4 = fail (F)
Transcripts Issued by Partner
Transcripts will be available at the end of your exchange period.
Languages
Language of Instruction
The main language of instruction is French. A wide range of courses are given in English at Master's level.

Language Requirements
Students taking courses in French are expected to have a good command of French (level B2*).

Exchange students can attend a
French support course
during each semester. The course starts after the beginning of the semester (more information during the orientation session).
There are also fee-paying French courses during the summer and winter holidays. Exchange students can contact the International Affairs to benefit from a discount on fees.
Living
What is the host city like?
Find out more information about the host city.

Accommodation
Accommodation is available at the Cité Universitaire. Rooms are allocated on a first-come first-served basis. Students will be contacted as soon as they are nominated to register by the Cité Universitaire. It is advised that you begin searching for accommodation as early as possible.

Cost of Living
Use this guide to estimate living expenses associated with studying overseas.

Insurance
Health insurance is mandatory in Switzerland (accident and health). Students may request recognition of their private insurance or subscribe to a student insurance policy upon arrival in Switzerland (about CHF 85.- per month).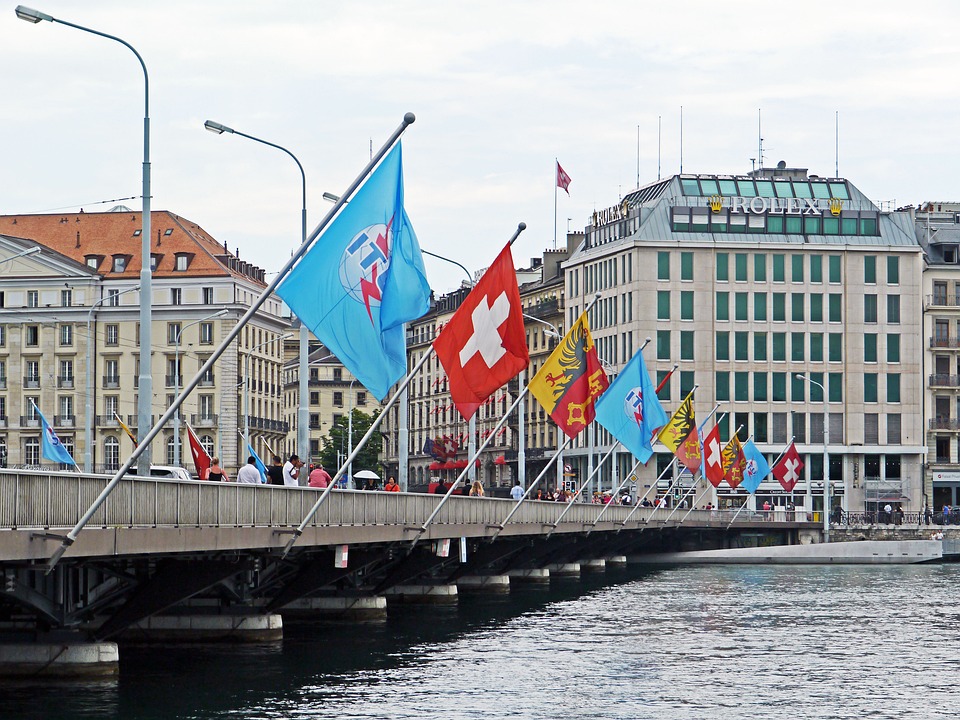 Useful Information
Student Experiences
Julia Keyworth
Bachelor of International and Global Studies, Semester 1, 2015

Host City Highlights
Definitely go for a swim in the lake once it warms up enough, take the cable car up Mont Salève and enjoy the view, enjoy the many beautiful parks when the sun's out, or make use of the nice weather by hiring a bike and riding around the lake a bit, or else you can take one of the M boats (part of the public transport system) which is really nice. You can take a tour of the UN headquarters if you're interested, climb the church tower at Cathédrale de Saint-Pierre, check out the botanical gardens - there are even some animals e.g. Flamingos over in one corner!

Uni Life
The university society I was most involved in was the Erasmus Student Network (ESN). This was a society of all the international students at the University, and was linked to ESN societies in universities throughout Switzerland and Europe. They organised a huge amount of activities, from weekends away, parties, and pub nights every week, etc - this is definitely where I met most other people from university. The University of Geneva also had different sporting and cultural societies that you could participate in. A final program that I thought was really good was the University's 'Tandem' program for people who want to improve their proficiency in another language. Basically you get matched with a native speaker in the language you're learning, who wants to learn your native language, and you meet up however much you like and practice your language skills with each other. Great way to meet locals as well as improve your language skills!

Study
Depending on the semester you come in, you have two options for exchange:

* Geneva International Students Program: run separately to normal classes so my experience was a bit different. However, in that program we did 8 different modules on different topics throughout the semester. These modules were taught in a small seminar form, with only about 20 people in each class, and they were predominately assessed by exams at the end of the semester. On top of these modules, we also did 9 hrs of French classes every week, again in small classes, but assessed in a number of different ways throughout and at the end of the semester.

* Normal Courses: Normal classes vary according to faculty, usually a two hour seminar per week with a final exam (or final paper, oral exam) as the entire assessment for the course. Attendance was not compulsory. For languages they are usually taken in 12ECTS modules that are 4-5 hours per week with each class covering a different skill (speaking, writing, reading) graded on a final assessment but requiring regular submission of work during the semester. A handy tip when you're navigating the course catalogue is that all subjects in the Arts (lettres) faculty are worth 4ECTS. Social Sciences courses were taught in French but you could ask to write the exam in English and generally they were lenient to exchange students.

Cuisine
If you go to Switzerland, you should definitely try fondue and raclette - both cheese dishes, very Swiss and actually really nice! Again living up to its reputation, Swiss chocolate was really great too, and cheaper than at home I think! If you're looking to combine food with travel/sightseeing, then definitely head up to the town of Gruyeres, where they have both a cheese and a chocolate factory you can take a tour of - including lots of free samples! Asian food was less authentic than in Sydney (more towards fusion food) but there are plenty of African (Ethiopian, Senegalese) restaurants to try and experience something different.

Housing
Housing is somewhat difficult to come by in Geneva as temporary/student accommodation is in high demand. However, the university has a housing organisation (Le Bureau de Logement) which owns a whole heap of apartment blocks around the city for students, so I would definitely apply to them - this is how I ended up in my housing, which was a self-contained studio apartment in a great part of town. The other good for housing is the Cite Universitaire - kind of like the Village at Sydney University. This has a great student atmosphere, you have your own room and then shared kitchens and bathrooms (not the best but balanced out by the great social aspect). Definitely apply to this one as well - and if you can, opt for building D, it's the newest and cleanest of them.

Money Matters
As I said, Geneva definitely lived up to its reputation of being expensive. If you end up in student housing, then the rent is usually pretty reasonable, however, food and other expenses are still quite high. Lots of students go into France (Annemasse or St Julien) to do their grocery shopping as it's somewhat cheaper. My budget did end up being adequate, but I left with quite a bit to spare as I was unsure as to just how much money I would need. But I would advise if you're on a tighter budget to make sure you do budget pretty carefully so as not to run out of money before the end! There was also quite a generous scholarship from UNIGE for the two students with the highest WAM of 800CHF per month - more than enough to cover rent, phone & transport.

Getting Around
Public transport in Geneva is really great if you're living within the main part of the city - which includes the university and most of the student residences. Good idea to get a month-long TPG pass (that's the public transport service in Geneva), which covers you for unlimited travel throughout the whole of Geneva - definitely cost effective if you use the trams/buses to get to uni like I did! Would certainly also recommend the Demi-Tariff card for train travel around Switzerland and to neighbouring countries - it gets you 50% off and you make your money back pretty quickly.

Travels
Switzerland has a good train network making it easy to get around, but it is quite expensive. Lots of good skiing in both the Swiss Alps and French Alps during winter which is relatively easy to access (and the university offers organised trips during the winter months). Train is pretty much the best way to get around unless you have a car, which definitely makes things quite a bit easier. Lots of really nice places to visit in Switzerland - one more slightly off the beaten track that I would recommend would be Lauterbrunnen, and the Trummelbach waterfalls that is just outside of the town there - beautiful mountains, lakes and landscape, particularly in the spring when everything is really green! Easyjet also flies basically everywhere from Genève Cointrin, which means there are great deals, especially when new flight paths open up - I got one flight from Geneva to Reykjavik for 49.- CHF.

Top Tips
My recommendations more in general would be to join the ESN group and definitely try to go to some of their events, get a language Tandem partner if you are learning a foreign language, and also don't hesitate to contact their exchange coordinators if you have any questions/issues - they were friendly and helpful in all my dealings with them. Don't turn down any opportunities to socialise and save money by taking turns hosting home cooked meals with friends - this is a fantastic way to socialise, develop cooking skills and try foods from cultures you may never have encountered before. Geneva is so international - do your best to avoid sticking to Australians or anglophones.