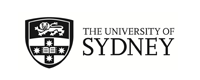 Japanese Law - Sydney Law School Offshore Unit
Kyoto, Japan;
Tokyo, Japan
(Outgoing Program)
Featured
Program Terms:

| | | |
| --- | --- | --- |
| Program Terms: | Offshore Unit- Japan | |
Program Details: - unrelated header
Program Details:
Program Description:
Program Description:
About
LAWS3444 / LAWS5144 / LAWS6879
Location: Kyoto / Tokyo Japan

Program dates: February 4 2019 - February 13 2019
Kyoto Seminar: 4-8 February 2019
Tokyo Seminar: 12 - 13 February 2019

Description:
The Kyoto and Tokyo Seminars offer a unique opportunity to study Japanese Law in global and socio-economic context. The program aims to develop the general skills of comparative lawyers, to effectively and critically assess contemporary developments in the legal system of one of the world's wealthiest democracies. The program is jointly organised by the Sydney Law School and the Ritsumeikan School of Law in Kyoto and classes are held in Japan.

Classes are taught in English on an intensive basis by co-directors and members of the Australian Network for Japanese Law (ANJeL) and Japanese professors, mainly from Ritsumeikan University School of Law, with some guest lectures by Japanese and other practitioners. The program also includes field trips to various legal institutions. About one third of the students generally come from Ritsumeikan or other Japanese Law Schools; the others come from Australian universities or other institutions.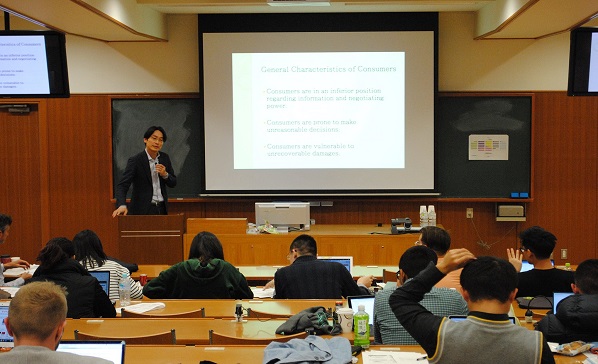 Ritsumeikan University - School of Law
1 Suzaku-cho Nishinokyo
Nakagyo-ku, Kyoto
604 - 8520, Japan
Contacts:

Experiential Learning Officer:
Ms Kiuyan Hone
e:

law.offshore@sydney.edu.au


(application and operational enquiries)

Academic Coordinator:
Professor Luke Nottage
e:

luke.nottage@sydney.edu.au
(academic enquiries only)



DISCLAIMER
Sydney Law School makes arrangements with Ritsumeikan University School of Law for the use of facilities and issues invitations to specialist academics to teach in the program, but the course has no other connection or association with either partners. In participating in the offshore program, students attend as students of The University of Sydney Law School and have no further affiliation with Ritsumeikan University School of Law.
Academic Information
Relevant subject areas: Japanese Law
Academic credit: LAWS 3444 / LAWS 5144 / LAWS 6879

The Kyoto Seminar is held at the Ritsumeikan University Law School in Kyoto and provides an introduction to how law operates in Japanese society. After an overview of comparative law techniques, Japanese legal history and its contemporary legal system, classes explore civil and criminal justice, consumer law, politics and constitutionalism, gender and law, pop culture and law, and ADR.

The Tokyo Seminar is held at the Ritsumeikan University campus in Tokyo and examines business law topics in socio-economic context in more detail. Outlining developments in the Japanese economy, including Japan's proliferating Free Trade Agreements, it covers areas such as corporate and securities law, investment and finance law, labour law and tax law.
The program will also include one field trip to Osaka District Court (subject to change).

An introductory class will be held at Sydney Law School, 29 January 2019 from 5pm-7pm. This is for Australia based undergraduate and postgraduate students to get to know each other and confirm course logistics before leaving for Japan, and to be introduced to Japanese law and society from a more explicitly Australian perspective.

Those residing outside Sydney and unable to attend this class are expected instead to read the materials specified in the Unit of Study.

Outline and the materials will be provided afterwards on the Canvas UOS page.

Introductory class:
Tuesday 29 January 2019
5:00 PM - 7:00 PM
New Law Annexe SR 346
All students are expected to attend.

ENROLMENT AND ASSESSMENT
The unit is offered as a Semester One elective. Following acceptance into the program, students are required to formally enrol in Sydney Student into the unit of study, LAWS3444 / LAWS5144 / LAWS6879 and may be required to substitute a unit of study to maintain a study load that complies with Sydney Law School Course Resolutions - see

The University of Sydney Law School Handbook 2018

.

ASSESSMENT
The assessment regime is as follows:

LAWS3444 (5+2 days = 39 class hours, including Sydney Introductory Class)
• 2 x 750 wd reflective notes (10% each)
• 1 x 4500 wd research essay (80%)

LAWS5144 (5+2 days = 39 class hours, including Sydney Introductory Class)
• 2 x 750 wd reflective notes (10% each)
• 1 x 4500 wd research essay (80%)

LAWS6879 (5 days = 26 class hours, including Sydney Introductory Class)
• 2 x 1000 wd reflective notes (10% each)
• 1 x 7000 wd research essay (80%)


ATTENDANCE
Attendance at all classes is compulsory. Do not make travel arrangements which will cause you to be late, or to depart early from the program.

CONSIDERATIONS
Students attending offshore units should be aware travel plans and balancing workloads from other units of study are not circumstances where you will be eligible for special consideration. It is important to ensure that you are not over-committing yourself with studies or work and that the offshore school will not coincide with your attendance in other classes, study periods and exam/assessment due dates. Student visa holders should discuss their travel plans with the University Compliance Officers prior to making an application.
Useful Information
TRAVEL
Participants are responsible for their own travel arrangements to, from and within Japan. Students are strongly advised not to make travel bookings until you have received official notification from Sydney Law School that you have been accepted into the program.
Travel advice for Japan is available at

http://www.smartraveller.gov.au


Australian citizens are advised to register their travel and contact details with the Australian Government Department of Foreign Affairs and Trade (DFAT) prior to leaving Australia.

ACCOMMODATION
Students must organise their own accommodation. Suggested accommodation options are available on the Ritsumeikan University website for the program at

http://www.ritsumei.ac.jp/japanese-law/kyoto-seminar/



HEALTH
It is recommended that you consult your doctor with respect to vaccinations. Please note that some vaccinations may need to be administered well in advance of departure in order to be effective.

VISAS
Students are responsible for obtaining any visas they require and The University of Sydney accepts no responsibility if a student is unable to obtain a visa.

TRAVEL INSURANCE
During the course students are covered by The University of Sydney Student Travel Insurance Policy.
Please note the policy is limited in its coverage and students are advised to read the policy:

http://sydney.edu.au/audit_risk/insurance/travel/student.shtml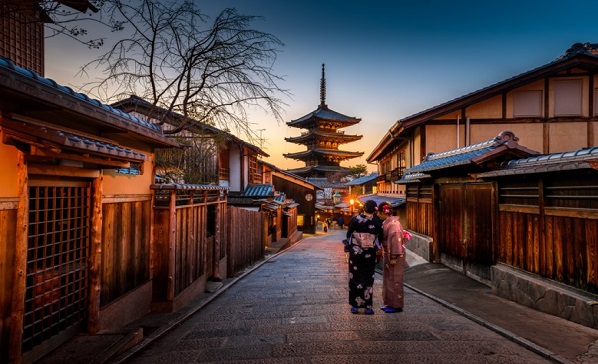 Sydney Law School strongly recommends all students consider purchasing additional travel insurance. Please note that your travel insurance policy should provide comprehensive coverage for medical expenses incurred overseas, including medical evacuation, and personal liability coverage. You should also ensure you are covered for cancellation costs in the event that the program is cancelled. It is strongly recommended that you purchase your travel insurance when you purchase your flight ticket. If you plan to take a laptop or other electronic devices, please ensure that you have arranged appropriate insurance.

Any students with pre-existing medical conditions must obtain a letter from their treating doctor which should then be supplied to

law.offshore@sydney.edu.au

for insurance purposes advising details of the condition, management of the condition and suitability to travel.
Finances
PROGRAM FEE
Two fees are payable to The University of Sydney:
1. The University of Sydney tuition fee (which varies depending on your enrolment)
2. The Ritsumeikan service fee payable directly to Ristumeikan.
TUITION FEE
The tuition fee covers tuition costs (including reading materials) in Sydney and Japan. The tuition fee will be incorporated in your 2019 university fee invoice as per your regular units of study.

For information on your tuition fees, please refer to the university website:

https://sydney.edu.au/study/finances-fees-costs/fees-and-loans/tuition-fees.html
2019 Ritsumeikan Service Fee


Kyoto Seminar only: 51,000 YEN (available to PG student only)
Both Seminars: 67,000 YEN
The Ritsumeikan Service Fee includes:
• Welcome or closing reception
• Field studies (excluding student travel expenses)
• On the ground logistical support
• General administration

Payment of the Ritsumeikan Service Fee is to be made directly to Ritsumeikan only after students have received confirmation of their acceptance into the offshore unit of study by Sydney Law School.
REFUND POLICY
1.In the event that the program is cancelled, students will receive a 100% refund of tuition fees.
2.The Ritsumeikan service fee is non-refundable except in the event that the program is cancelled. Please see Ritsumeikan's website for further details on their refund policy.
3.Students who withdraw from the program prior to the census date will receive a full refund of The University of Sydney tuition fee.
4.100% tuition fee liability or FEE-HELP debt will be incurred after the census date. No refund of either tuition fees or in-country expenses is payable for unit of study withdrawals received after this date.
5.Applications to withdraw from the program must be received in writing and submitted to

law.offshore@sydney.edu.au



OTHER FEE INFORMATION
In addition FEE-HELP is available to eligible students. For information on this scheme please visit

www.studyassist.gov.au

. FEE–HELP/ HECS-HELP does not cover accommodation and general living expenses; it cannot be used to defer payment of the fee for in-country expenses.

OS-HELP
The Australian Government provides loans to assist eligible students to undertake accredited studies overseas. The scheme is known as OS-HELP. To be eligible for OS-HELP assistance for overseas study in both Asia and non-Asia destinations, you must be enrolled in a Commonwealth student place (CSP). For further information please refer to:

http://sydney.edu.au/study/finances-fees-costs/fees-and-loans/os-help-loans.html

. Students who intend to apply for OS-HELP are advised to check for eligibility prior to submitting an application. Applications should be submitted at the time of acceptance as the processing of OS-HELP applications may take months to finalise.

STUDENT SERVICES AND AMENITIES (SSA) FEE
Most students must pay the SSA fee per semester, based on your total study load for that semester.
Please refer to the website for further information:

http://sydney.edu.au/study/finances-fees-costs/fees-and-loans/student-services-amenities-fee.html
How to Apply
Application instruction:
1. A completed online application form must be submitted.
2. Applications will be processed in order of receipt and will be subject to eligibility.
3. Successful applicants will be notified and directed to apply directly with Ritsumeikan University School of Law to pay the service fee.
4.Once Sydney Law School receives proof that the service fee has been paid, students will receive instructions on how to enrol on Sydney Student by Special/Departmental Permission



Applicants are strongly urged to submit applications without delay to avoid disappointment. Late applications will be accepted subject to availability.

Places are offered on a first in basis.

Students will be notified of the outcome of their application by 30 September 2018.



IMPORTANT DATES:




05 SEPTEMBER

- Online applications open at 11:30 AM


10 SEPTEMBER

- Applications open until 11:30 AM (or earlier if the quota is filled)


30 SEPTEMBER

- Outcome release
Eligibility
Kyoto and Tokyo Seminars in Japanese Law is available to

Sydney Law School students

who are:
• Eligible current undergraduate, Juris Doctor and postgraduate law students from the University of Sydney
• Undergraduate, Juris Doctor and postgraduate cross-institutional law students currently enrolled in an Australian or overseas university who are seeking to obtain credit for a tertiary award
• Students with appropriate tertiary education qualifications who are seeking to enrol for non-degree purposes, or for credit towards a non-law tertiary award.

Undergraduate students
LAWS3444 is offered as a 6 credit point elective in Semester One 2019, in the Bachelor of Laws degree and is available to undergraduate law students from the University of Sydney who have completed at least third year Combined Law, or first year Graduate Law. Combined Law students please note that you must have completed all the requirements of your first degree by the end of Semester Two, 2018, including all law units of study, in order to be eligible for the program.

Juris Doctor students
LAWS5144 is offered as a 6 credit point elective in Semester One 2019 in the Juris Doctor degree. Juris Doctor students must be on track to complete at least one year of full-time study in the Juris Doctor by the end of Semester Two 2018 in order to be eligible to apply.

Postgraduate students
LAWS6879 is offered as a 6 credit point unit and can be credited towards the following The University of Sydney postgraduate degrees and diplomas:
• Master of Laws (LLM)
• Master of Global Law (MGlobL)
• Master of International Law (MIL)
• Master of Business Law (MBL)
• Graduate Diploma in Law (GradDipLaw)
• Graduate Diploma in Business Law (GradDipBusLaw)
• Graduate Diploma in International Law (GradDipIntLaw)
• Graduate Diploma in International Business Law (GradDipIntBusLaw)
• Graduate Diploma in Corporate, Securities and Finance Law (GradDipCorpLaw)

Those interested in seeking credit for other degrees or programs may also contact their convenors and then the academic coordinator, Professor Luke Nottage for these seminars.

This unit involves participating in the Kyoto Seminar, but postgraduate students may substitute up to 2 days of the Kyoto Seminar to participate in the Tokyo seminar. Please note, if you wish to substitute days for the Tokyo seminar you must pay the Ritsumeikan Service Fee for both seminars.

Cross-institutional students
Cross-institutional applicants are advised to contact their home institution to confirm that the unit of study can be credited to their degree. Students are required to obtain written confirmation from their home institution before submitting an online application.
Please note that preference is given to eligible Sydney Law School students.

The ANJeL Akira Kawamura Prize in Japanese Law ($750) will be awarded for the best academic performance by a student enrolled in one of these units of study. This prize is open to all students including any who are cross-institutional.





IMPORTANT:


The unit of study is offered as a Semester One elective. Students apply to undertake the unit of study on that basis. If accepted into the unit of study, students may need to adjust their semester two unit of study selections on Sydney Student, in order to maintain a full load and ensure degree compliance with The University of Sydney Law School

Course Resolutions

. Students who intend to undertake offshore units of study must ensure they hold an appropriate visa and/or approval from their sponsor to fund any additional expenses prior to application.