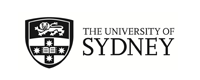 Education Study and Community Placement
San Francisco, United States
(Outgoing Program)
Program Terms:
Program Terms:
Winter (Jun - Aug)

Restrictions:
Sydney applicants only
Program Details: - unrelated header
Program Details:
Program Description:
Program Description:

About
Education Study and Community Placement
Location: San Francisco Bay Area, California, USA
Program dates:
Online Unit: 2 July – 10 August 2018
In-country Placement: 5 July – 26 July 2018
Application deadline: 23 April 2018
Duration: 3 weeks

SCHOLARSHIPS AVAILABLE! - See 'Finances' tab.
Program Description
This program will give University of Sydney Education students the opportunity to take an online unit of study from the University of California, Berkeley, while completing an education-related placement in the San Francisco Bay Area.

Offered in partnership with UC Berkeley and the Academic Internship Council (AIC), this program takes place in July and has at its core a project-based placement with a local host organization. Pairs of students will work together with a supervisor at their host organisation to complete a pre-determined research project. All student participants will engage in group meetings and workshops to set the foundation for the projects and augment their time in the workplace.

AIC will provide:
Project-based community placements* and supporting services, including pre-arrival prep and coaching as well as scheduled office hours and ongoing individual consulting

Two program orientation sessions, one via webinar and one in person

Housing for duration of the program and 24/7 emergency support

Six workshops, delivered over three weeks

Three guest speakers, delivered over three weeks

Two San Francisco activities, such visiting the Cable Car Museum and other area museums, Exploring Pier 39 and Fisherman's Wharf, or touring the many options for Dim Sum in Chinatown.

One culminating activity and written evaluation report

Two post-program meetings, one via Skype and one in person
*Note: The community placement will not count toward School Placement professional experience requirements.

Through this program students will:
Enhance understanding of global workplace within industry area relevant to the field of education

Build upon education and professional experience through applied learning

Develop team building skills and intercultural effectiveness competencies

Deliver project to organization or agency based upon placement objectives

Expand understanding of organizational theory and/or cross-cultural competencies through online coursework and local activities
The community placement program finishes on 26 July 2018. Students will return to Sydney for the start of Semester 2 lectures (30 July 2018), and will complete the online unit on 10 August 2018.
Academic Information
Language of instruction: English
Relevant subject areas: Education (Note: This program is open only to Early Childhood and Primary education students in the third year of their degree, and Secondary Combined Education students in the fourth year of their degree.)
Credit: Each student will take an online unit through UC Berkeley that provides an academic framework for the placement experience. Tuition fees at UC Berkeley will be waived, but fees apply for the community placement experience. Upon successful completion of the online unit, students will submit their transcripts to the University of Sydney and apply for credit for a 6 cp Education elective.
Unit description:
The Art of Making Meaning: Educational Perspectives on Literacy and Learning in a Global World (Offered online through the UC Berkeley Graduate School of Education)

2018 Summer Session D
6 weeks, July 2 - August 10 (online delivery)
Class #: 14728
Instructor(s): Glynda A. Hull, Jose R Lizarraga
This course combines theory and practice in the study of literacy and development. It will introduce sociocultural educational theory and research focused especially on literacy teaching and learning, and this literature will be examined in practice through participation in after-school programs. In addition, the course will contribute to an understanding of how literacy is reflected in race, culture, and ethnicity in the United States and how these symbolic systems shift in a digital world.

HOURS & WORKLOAD: 7.5 hours of web-based or technologically-mediated activities replacing standard lectures (effective fall 2006) per week, 20 hours of outside work hours per week, and 2.5 hours of instructional activity in non-classroom settings per week.

FULL COURSE DETAILS: http://courses.berkeley.edu/content/2018-summer-educ-w140a-001-wbl-001
Useful Information
Local Overview
The San Francisco Bay Area combines natural beauty and a rich history with vibrant commerce in a city where quaint meets cosmopolitan. This beautiful, hilly city on the bay is an extraordinary cultural blend, from bustling Fisherman's Wharf to Chinatown to the historic Mission District. San Francisco is a center of finance and business activity of all kinds, from healthcare and human services to culture and communications. Just a short drive from the city is Silicon Valley, the global epicenter of technology innovation and research.

The Bay Area is also a dynamic center of arts and entertainment, from world-class museums to theaters and concert halls. With all these advantages, the San Francisco Bay Area is an ideal venue for a challenging and rewarding internship program.


The University of California, Berkeley
The University of California, Berkeley, is regarded as one of the most prestigious state universities in the US and is a top 10 globally ranked University by Times Higher Education. Berkeley is part of the University of California System, it was founded in 1868.

Attractions on campus include a Botanic Garden established in 1890 and the 60,000-capacity California Memorial Stadium used by the university's sports teams.

The Graduate School of Education at the University of California, Berkeley has historically been one of the top schools of education in the United States. The Graduate School of Education specializes in teacher training and education research. Students and faculty tackle difficult questions—from how children, youth and adults learn, inside and outside classrooms; to how schools, communities and societies advance the educational and life chances of those they educate. In the process, students develop the necessary knowledge, skills, tools and experiences to handle those challenges.


Academic Internship Council (AIC)
The Academic Internship Council (AIC) works in partnership with leading colleges and universities internationally to provide rewarding student internship and placement experiences around the globe.

Over nearly 30 years we have built an exceptional track record of matching students to internship experiences offering rich opportunities for growth in a wide range of fields—from financial services and marketing to healthcare, technology, and the environment. Intern placements are based on how each student's aspirations, skills, and experience can benefit them as an intern abroad, as determined through an individual pre-placement meeting.

While each internship is unique, every program combines cultural, academic, and professional development opportunities to allow students to achieve personal growth and competitive advantage in the global workforce.

An placement through the AIC offers many potential rewards, including:
- An opportunity to gain new skills and perspectives
- Deeper understanding of your personal strengths and career goals
- The chance to expand your academic knowledge within your field of study
- Exposure to new cultures, new environments and new ideas
- Increased knowledge of the global community
- The opportunity to expand your professional network

Much of the success of any placement experience rests on your shoulders. But the AIC is committed to providing the on-site support and guidance to give each student every advantage.

AIC Community Placements
The exact projects and placements are confirmed based on student background and experience as well as employer projects and current work cycles. Community Placement experiences take place in a range of organisational types, including – but not limited to – the following: community agencies, supplemental tutoring initiatives, summer camps, research institutes, ed tech firms, governmental offices, cultural institutions, and nonprofit organizations.

Example placements are listed below:
826 Valencia

Bay.org

BREATHE California

BUILD

Children's Creativity Museum

Children's Hospital Oakland Research Institute

Environmental Traveling Companions Sea Kayak

Food Shift

Hands On: Bay Area

Literacy Tutor for Adult Learners

Marine Mammal Center

Peer Health Exchange

Project Open Hands

Rails to Trails

Reading Partners

Redwood City Public Library

Samaschool

San Francisco Public Library

SPUR

We the People Campaign


Accommodation
Accommodation will be in student housing, equivalent to dormitory style. Shared rooms (two or three to a room) with access to WiFi, laundry and kitchen facilities. Housing is typically in San Francisco or Berkeley area, comfortable and safe with easy access to public transportation.
Finances
Tuition: The University of Sydney has an exchange agreement with the University of California, which allows students from each institution to study at the other, as part of the student exchange program. University of Sydney students in this program will be enrolled in a 6cp Education elective unit of study at the University of Sydney and will pay tuition fees at Sydney for this unit. You will not pay tuition fees to the University of California, however you must ensure you budget for all other expenses.

Program Fee:
Below are anticipated per-student program fees for 2018, which will vary based on the number of participants.
1 - 5 students: 3,384 USD per student

5 - 10 students: 2,976 USD per student

10 - 20 students: 2,840 USD per student

20+ students: 2,750 USD per student
Program Fee includes:
Project-based placements and supporting services, including pre-arrival prep and coaching as well as scheduled office hours and ongoing individual consulting

Two program orientation sessions, one via webinar and one in person

Support for University of Sydney recruitment activities (i.e. webinars or materials)

Accommodation for duration of the program

24/7 emergency support

Six workshops, delivered over three weeks

Three guest speakers, delivered over three weeks

Two San Francisco activities, delivered over three weeks

One culminating activity and written evaluation report

Two post-program meetings, one via Skype and one in person

Scholarships: AUD $1,000 Vice Chancellor's Global Mobility scholarships (no application required).
These scholarships are only available to students currently enrolled in an Education course at the University of Sydney who are approved to participate in this program.

Travel insurance: If you are approved by the University of Sydney to participate in this program you will be covered by the University's Student Travel Insurance Policy. This is a complementary policy to cover you for the duration of your University of Sydney mobility experience. Please refer to the Audit and Risk Management website for all travel insurance queries.

Other costs: Flights, meals and personal expenses, visa, local transportation and additional travel.

OS-HELP loans may be available to eligible students enrolled in a Commonwealth supported place, where the program is approved for credit prior to departure. Application required.
How to Apply
Applications for July 2018 are now open!


It is important that you understand the requirements and structure of your course (and major/s) to ensure that you have room for a 6cp Education elective unit in your degree. To help understand your course structure, you should consult your Faculty Handbook published in the year in which you commenced your course (eg. if you began your course in 2016, you should look at the handbook from 2016). Pre-2017 Handbooks can be found in the handbook archive.

Please ensure you read all information on this brochure page, taking note of and deadlines and any requirements detailed.

To apply to this program you will need to:
1. Complete and submit the Sydney Abroad application by clicking the 'Apply' button below.
2. If your application is successful, Sydney Abroad will provide you with instructions on how to:
- Enrol in the University of California, Berkeley online unit
- Register with AIC to complete a short online questionnaire about strengths and skills, submit a resume/CV, and attend the AIC orientation session via webinar.

Apply Now

Note: The Sydney Abroad application requires that you upload a copy of your current passport. If you do not have this available to you now you can save your application and upload it later. It must be uploaded prior to the application deadline, 23 April 2018.