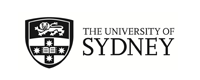 Experience the Spanish-speaking World in July- OLES2149
Valladolid, Spain
(Outgoing Program)
Program Terms:
Program Terms:
Winter (Jun - Aug)

Partner University Homepage:
Click to visit
Restrictions:
Sydney applicants only
Program Description:
Program Description:
About
Experience the Spanish-speaking World – OLE2149 (1/07/2018 – 15/07/2018)
The University of Valladolid – Valladolid, Spain
Location: Valladolid, Spain
Program dates: 1/7/2018 – 15/7/2018
Application deadline: 28 May 2018
Duration: 15 Days
Coordinator: Dr Luis Angosto Ferrandez

Program Description
Spanish is the second most widely spoken language in the world with more than 450 million speakers. This unit of study provides basic insights into their cultures and societies.

Through this OLE in-country unit (6 credit points), you will enhance your basic knowledge and enable you to experience the Spanish-speaking world in the city of Valladolid in Spain. You will attend a pre-departure workshop before travelling to Valladolid, where in addition to attending language classes you will engage in various cultural activities. Upon your return at university, you will develop a project drawing from your experience abroad.

The program will involve 40 hours of face-to-face teaching and cultural activities of up to 15 hours. Cultural activities can include organised visits to museums, theatres, teahouses, ceremonies, exposure to indigenous life such as customs and rituals and craft workshops of traditional trade..

Immerse yourself in the contemporary culture and society by learning the basics of the language including the pronunciation system, the written system and basic conversation skills. You will have the opportunity to experience the local Spanish culture first-hand and use the language in authentic contexts as you make new friends.

The program also includes two full-day trips to internationally renowned World Heritage sites Teachers specialising in art and history will explain the main aspects of each place together with what makes it so attractive. Trips are arranged for all the international students on Saturdays.

Experience Spain is best suited to beginners with no prior knowledge of the Spanish language. If you have studied Spanish, we strongly encourage you to check out our other OLE in-country units to expand your linguistic and cultural horizons.
Useful Information
Local Overview
Valladolid is the capital of the autonomous community of Castile and Leon, the administrative region with the largest surface territory in the European Union. The city is strategically located in the northern half of Spain and it has become an important area of development.
The city offers a special appeal for learning the Spanish language, due to their experience in teaching, their historical heritage and their cultural and university tradition. It is a small and medium-sized city, quiet and safe, pleasant for walking around in a hospitable atmosphere. It also contains an interesting array of ancient monuments, made up of old houses, palaces, churches, squares, avenues and parks as well as wealth of museums and galleries.
Valladolid is in north-western Spain, just 200 kilometres (125 miles) from Madrid. It sits on a plain, broken only by small series of hills which make the landscape very attractive. The city has a Mediterranean-continental climate.
The city's metropolitan area is home to some 360,000 inhabitants, and is well-connected with the rest of Spain through its extensive coach and train network.
With more than 27,000 students, The University of Valladolid brings much youthfulness and vivacity to the city's streets.


Accommodation
The Language Centre offers an accommodation service. We have trained personnel specialising in the well-being of students in each of the options available:

Families
Host family (single room): $658

Host family (double room): $558

We have a carefully chosen selection of host families. Students are made to feel at home and the family atmosphere is excellent. This option allows complete immersion in the life and customs of the Spanish at home and provides the opportunity to practice the language in a genuine context.
This accommodation is full board. Students may choose between a single or double room.

University flats - $392 (only accommodation)
They are located in the Miguel Delibes campus, a two-minute walk from the Language Centre. Each self-contained apartment is fully furnished and equipped for two people, with two single bedrooms, a living room, bathroom and kitchen. The apartment building also has a cafeteria and dining room, perfect for socialising with other students.

Host institution
The University of Valladolid is one of the leading centres of higher education in Spain and one of the oldest public universities in the country, having been founded in the late 13th century.

The Spanish courses for non-Spanish speakers at the University of Valladolid have been taught continuously for more than 65 years. Nowadays, Spanish lessons take place at the University Language Centre located on the Miguel campus in a safe and easily accessible area providing an ideal setting for learning and practicing Spanish.
The Language Centre was opened in 1996 and is equipped with state-of-the-art technology in language learning with white digital boards and audio-visual equipment in its 22 classes and a multimedia room. The Centre also has a meeting room for students and a library with free-access computers and free Wi-Fi.
The campus also has many common leisure areas and facilities such as libraries, gardens, bars and cafeterias where students can meet with Spanish students. One of our main priorities is to foster language interaction.

Enrolled students are issued with a student card which provides them with access to the sports facilities as well as libraries and other University of Valladolid services.
The Language Centre is currently an official examining centre for the diplomas in Spanish as a foreign language (D.E.L.E.) and the CCSE and CIELE tests.
Finances
Program Fee: The program fee will be covered by your normal tuition fees, paid to the University of Sydney for enrolling in the OLE 6 CP unit, and a deposit.

Deposit:
Y
ou will need to pay a deposit of $200. This deposit will be refunded minus any extra costs for this program, after the relevant census date, to students who attend the course. Please note students who do not attend will not receive a deposit refund.
Other costs:
Airfares

Accommodation: see "useful information" tab for details.

Food
OS-HELP loans may be available to eligible students enrolled in a Commonwealth supported place, where the program is approved for credit prior to departure. Application required.

Please note that there is a deposit fee in the application process.
How to Apply
Applications for July 2018 are now open! Enrol now as places are limited. Enrolment closes 28 May 2018. Please note, this program is not managed by Sydney Abroad. For further queries, please contact the unit coordinator Dr Luis Angosto Ferrandez (luis.angosto-ferrandez@sydney.edu.au)

**Please note that units may be cancelled where there are insufficient enrolment numbers.