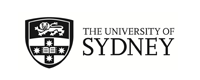 Experience Indonesia in July - OLES2141
Salatiga, Central Java, Indonesia;
(Outgoing Program)
Program Terms:
Program Terms:
Winter (Jun - Aug)

Partner University Homepage:
Click to visit
Restrictions:
Sydney applicants only
Program Description:
Program Description:
About
Experience Indonesia – OLES2141 (30/06/2018 – 21/07/2018)
Satya Wacana Christian University (UKSW) – Java, Indonesia
Location: Salatiga, Java, Indonesia
Program dates: 30/06/2018 – 21/07/2018
Application deadline: 17 May 2018
Duration: 22 Days
Coordinator: Dr Dyah Pitaloka

Program Description
This intensive OLE in-country unit (6 credit points) is open to all students who are interested in Indonesian language and cultures. The course will take place at Satya Wacana Christian University (UKSW) Salatiga, Indonesia, and is coordinated by the Australian Consortium for In-Country Indonesian Study (ACICIS). Students will have the opportunity to interact with Indonesian university students on campus and with the local community. This program includes an online module and face-to-face briefing on campus that you complete before departure. You then travel to Indonesia for language tuition with culture classes in an immersive environment. The course runs for three weeks during Australian university semester breaks.

Experience Indonesia is best suited for beginners with no prior knowledge of the Indonesian language. If you have studied Indonesian, we strongly encourage you to check out our other OLE in-country units to expand your linguistic and cultural horizons.

About the Host Institution
Satya Wacana Christian University (UKSW) was founded in 1956 and is one of the oldest private universities in Indonesia. UKSW is located in the small town of Salatiga in Central Java. The university has approximately 12,000 students enrolled from all over Indonesia. The Language Training Centre (LTC) has been facilitating the Intensive In-Country Indonesian Language and Culture Program for foreigners for over 45 years.
Useful Information
Local Overview
Salatiga is a city in the province of Central Java, Indonesia. This small city sits at the foot of Mount Merbabu and Mount Telomoyo, and has a relatively cool climate due to its elevated position. This cool weather invites people to come and enjoy the beauty of Mount Merbabu National Park. If you're keen on hiking, you can make your way through the Mount Merbabu track and watch the sunrise.

It is relatively easy to get to Salatiga. The closest airports are the Ahmad Yani International Airport in Semarang and the Adi Sutjipto International Airport in Yogyakarta. Buses run frequently from Semarang, Solo and Yogyakarta to Salatiga and it takes around one hour if travelling from Solo or Semarang, and approximately three hours if you choose to travel from Yogyakarta.

Accommodation Options
Your host university's international office and ACICIS will provide you with detailed accommodation guides upon arrival. Below are some options you can choose from:

Kos/Boarding Houses
99% of university students opt for a kos. This can be a house with a set of attached rooms or a house/building similar to a small apartment block. A kos could be a great starting point for establishing social networks in a new city.

Homestays
Homestays are the second – although pricier – option. While the kos is a furnished room, a homestay provides all meals and the opportunity to participate in the daily routine of the host family. Choices of homestay are more limited than the ubiquitous kos. ACICIS can advise you on the type of accommodation that best suits your needs once you are in the country.
Finances
Program Fee: The program will be covered by your normal tuition fees, paid to the University of Sydney for enrolling in the OLE 6 CP unit, and a deposit.

Deposit: you will need to pay a deposit of $200. This deposit will be refunded minus any extra costs for this program, after the relevant census date, to students who attend the course. Please note students who do not attend will not receive a refund.

Other costs:
Airfares

Accommodation: see "useful information" tab for details.

Food and other living expenses
OS-HELP loans may be available to eligible students enrolled in a Commonwealth supported place, where the program is approved for credit prior to departure. Application required.
How to Apply
Applications for July 2018 have now closed.

Please note:
Places are limited, so we cannot guarantee that all students will be accepted. Please complete your application as soon as possible.

As part of this application you will be requested to provide passport details and to pay a deposit of $200.

This course is suitable for students who are complete beginners in Indonesian, or have very little experience in the language and culture. If you studied Indonesian previously or are a native speaker we recommend you take one of our other OLE units listed here.
OLE In-Country Units are not managed by Sydney Abroad. Any questions you have about this application should be directed to the School of Languages and Cultures at

arts.slcadmin@sydney.edu.au

Enrolment closes 17 May 2018.
For futher queries, contact the unit coordinator Dr Dyah Pitaloka (dyah.pitaloka@sydney.edu.au)

**Please note that units may be cancelled where there are insufficient enrolment numbers.