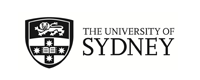 Seoul National University International Summer Institute
Seoul, South Korea
(Outgoing Program)
Program Terms:
Program Terms:
Winter (Jun - Aug)

Partner University Homepage:
Click to visit
Restrictions:
Sydney applicants only
Program Details: - unrelated header
Program Details:
Program Description:
Program Description:
About
Seoul National University International Summer Institute
Location: Seoul, South Korea
Program dates: 26 June - 27 July 2018
Application deadline: 7 June 2018 (Early-bird reduced fee application deadline – 4 April 2018)
Duration: 5 weeks
Type: Non-exchange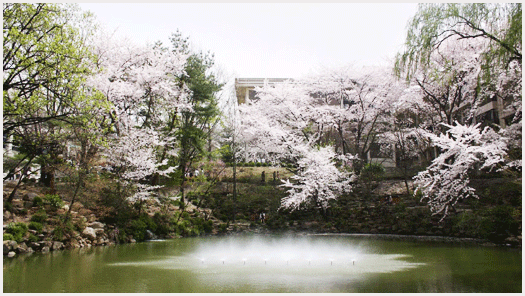 Program Description
University of Sydney students have the opportunity to escape Sydney winter for four and a half weeks and participate in SNU's Summer Program, with a range of courses are available over multiple faculties and departments. A number of field trips and social activities are also on offer – an amazing opportunity for students to learn about Korean culture!
Academic Information
Level
: Undergraduate
Language: English, Korean
Relevant subject areas: Korean language & culture, Asian Studies, International Relations, Political Science, Business, Engineering
Credit points: Most courses 3 credits
General conversion: 18-24 SNU credits = 24 USYD credits

Courses available:
Korean Studies (3 credits)
- Introduction to Korean politics
- North Korean Politics and Society
- Two Koreas: Modern Korean History and Society
- Korean Cinema and Popular Culture

International & East Asian Studies (3 credits)
- The US and East Asia
- International Relations & Peace-Building on the Korea Peninsula
- Human Rights Issues in East Asia
- China in World Affairs
- Japan and Asia
- Globalization, War, and the Economy
- Introduction to Global Justice
- Philosophy at Crossroads: Philosophy East and West
- International Relations in East Asia
- Korea and the Americas: Immigration, Trade and Culture
- Human Geography of Asia and South Korea in Asia
- EU and Asia
- The Multilateral Trading System & Trade Integrations in Asia-Pacific

Economics & Business (3 credits)
- Entrepreneurship in Asia
- Introduction to Marketing
- Financial Management
- Introduction to Management
- Introduction to Microeconomics
- Introduction to Macroeconomics
- Management Accounting
- Introduction to Statistics
- Money, Politics, and World Order
- Economics of Strategy

Engineering & Life Sciences (3 credits)
- Korean Architecture and Urbanism
- Chemistry
- Introduction to Psychology
- Introduction to Computer Science
- Introduction to Environmental Engineering
- Project Management
- Engineer and Society(or Engineering Professionalism)

Music & Fine Arts (2-3 credits)
- Korean Traditional Music and Culture
- Understanding of Korean Traditional Metal craft
- Korean Art and Oriental Painting
- Korean Art and Ceramics A
- Korean Art and Ceramics B



View course syllabi on the Seoul National University website.



Applying for academic credit
This program is available on a non-exchange basis only. If you wish to receive academic credit towards your University of Sydney course you must have approval from your faculty prior to departure.


How to apply for academic credit.
Useful Information
Local Overview
A huge city of more than 10.5 million people, Seoul is an economic and business powerhouse that also boasts a unique history and numerous pleasant pastimes. You can hike on Namsan, see architectural innovation at the UNESCO City of Design, visit the Demilitarized Zone and sample the city's history with numerous temples, palaces, tea houses and galleries. The food is wonderful, as is the nightlife, the saunas and the art and culture.

Host institution
Korea's highest ranked and first national university, Seoul National University leads higher education in South Korea. It has made an important contribution to the building of the nation, with a tradition of supporting peace and democracy, and has produced leaders in almost every sector of society, from business to politics, technology and the arts. It is one of the three prestigious "SKY" universities, the "Ivy League" of Korean higher education.

Accommodation
SNU offers on-campus housing for Summer Institute students, however spots are limited and allocated on a first-come, first-served basis. Students share a double room and bathroom with another student, and have access to shared kitchen and living areas. Accommodation fees are KEW900,000 (approx AUD$1,035.)
View further accommodation details on the SNU website.
Finances
Application fee: KRW 200,000 (AUD$230)*

Tuition fee:
- 1 Course (2 Credits): KRW 1,200,000 (AUD$1,380)
- 1 Course (3 Credits): KRW 1,800,000 (AUD$2,070)
- 2 Course (4 Credits): KRW 2,400,000 (AUD$2,760)
- 2 Courses (5 Credits): KRW 3,000,000 (AUD$3,450) *Application fee waived
- 2-3 Courses (6~ 8 Credits): KRW 3,600,000 (AUD$4,145) *Application fee waived and free field trip

Optional fees:
- Field Trip KRW 300,000 (USD 270)

Scholarships: 5 x $1,500 Sydney Abroad scholarships are available. Once you have completed the Sydney Abroad application and been accepted by Sophia University you will automatically be assessed for these scholarships.

Travel insurance: If you are approved by the University of Sydney to participate in this program you will be covered by the University's Student Travel Insurance Policy. This is a complementary policy to cover you for the duration of your University of Sydney mobility experience. Please refer to the Audit and Risk Management website for all

travel insurance queries

.

Other costs: Flights, meals, accommodation, visa, personal expenses



OS-HELP loans

may be available to eligible students enrolled in a Commonwealth supported place, where the program is approved for credit prior to departure. Application required.
How to Apply
It is important that you understand the requirements and structure of your course (and major/s) to ensure that you select appropriate units of study at your host institution which can be credited towards your degree. To help understand your course structure, you should consult your Faculty Handbook published in the year in which you commenced your course (eg. if you began a Bachelor of Commerce in 2016, you should look at the Business School Undergraduate Handbook from 2016). Pre-2017 Handbooks can be found in the handbook archive.

Please ensure you read all information on this brochure page, taking note of and deadlines and any requirements detailed.

To apply to this program you will need to:
1. Commence the Sydney Abroad application by clicking the 'Apply' button below.
2. Follow instructions provided within the Sydney Abroad application to complete and submit the host application prior to the host deadline.
3. If you wish to request academic credit for this overseas program, submit an application for academic credit to your faculty as soon as possible.
4. If accepted by the host, upload your acceptance to your Sydney Abroad application and click 'Submit Application'.



Note: The Sydney Abroad application requires that you upload a copy of your current passport and the outcome of you academic credit request. If you do not have these available to you now you can save your application and upload them later.