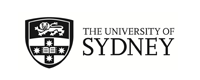 TAIWAN - New Colombo Plan Grant for Semester Exchange at National Taiwan University
Program Terms:
Program Terms:
Semester 1,
Semester 2,
Year (Sem 1 & Sem 2),
Year (Sem 2 & Sem 1)

Restrictions:
Sydney applicants only
Program Description:
Program Description:

Study in Taiwan – Semester Exchange Program
(2017 NCPSEM Taiwan BIGS Exchange)
This New Colombo Plan (NCP) Mobility Program student grant is specifically for students enrolled in the Bachelor of International and Global Studies.
Students should apply for the
Semester Exchange Program
and include one or more of the eligible NCP Mobility Program host locations in their preferences. Once nominated to a partner university, all eligible applicants will be considered for the available NCP Mobility Program Student Grants. Where there are more applicants than grants available, low SES status will be taken into account and then academic average mark in the student's current course of study.
Please note that students who are awarded a NCP student grant will not be eligible for a Vice Chancellor's Global Mobility Scholarship for the same study period.
Eligible Host Locations
| | |
| --- | --- |
| | National Taiwan University |
Student Grants available:
| | | |
| --- | --- | --- |
| | 2017 | 3 student grants |
| | 2018 | 3 student grants |
| | 2019 | 4 student grants |
Value: $7,000
Eligibility Criteria
A Student participating in a Mobility Project must:
| | |
| --- | --- |
| | be an Australian citizen. Students cannot receive a Student Grant to undertake a Mobility Project in a Host Location in which they have dual citizenship or residency rights; |
| | be enrolled at the University of Sydney throughout the duration of your Mobility Project; |
| | be enrolled in a Bachelor Degree or Bachelor Honours Degree at the commencement of the Mobility Project; |
| | aged 18–28 at the start of the Mobility Project, with capacity to include some students over 28; |
| | not have already commenced a period of overseas study in the same Host Location as the Mobility Project; and |
| | not receive more than one NCP Short-term and one NCP Semester grant (with or without an internship) during their Australian course of study. |