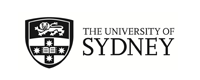 Utrecht University SUPER EXC
Utrecht, Netherlands
(Outgoing Program)
Program Terms:
Program Terms:
Semester 1,
Semester 2,
Year (Sem 1 & Sem 2),
Year (Sem 2 & Sem 1)

Partner University Homepage:
Click to visit
Program Details: - unrelated header
Program Details:
Program Description:
Program Description:
About
University of Sydney's SUPER Exchange Partner
Location: Utrecht
Year Established: 1636
Student population: 30,000

About
Utrecht University is a renowned international research university offering the entire academic spectrum of teaching and research. Founded in 1636, located in the heart of the Netherlands in the beautiful and safe city of Utrecht, Utrecht University is recognised internationally for their high-quality, innovative approach to research and teaching.

Highlights
Utrecht University is one of our esteemed SUPER exchange partners, meaning we are able to up to 100 USyd students a year to this fantastic institution and we have additional scholarship opportunities for nominated students! With modern facilities and an educational model designed to offer students flexibility, freedom of choice and optimum personal development, Utrecht University offers a stimulating study environment. The University's public face is University Hall, a historic monument in Dom Square in the centre of Utrecht. The Nobel Prize is the most prestigious prize in science. The prize was first granted in 1901. Since that time, it has been awarded to 12 Utrecht scholars.

Unique characteristics
Every year, approximately 1,500 international students go o Utrecht university to take English-taught degree programmes and other courses. Students work and study closely together, learning to operate in an international environment from the outset. This is essential for scientists and scholars in our increasingly globalised world. About 30,000 students from more than 100 countries study at Utrecht University. Of which, more than 1200 are exchange students.

Location
The Netherlands is one of Europe's smallest countries but it has one of the most important economies. It is infamous for its high quality education and as a safe country where Dutch is spoken but most people speak English as a second language extremely well. Utrecht is is one of the country's oldest cities, with a beautiful medieval centre and numerous canals; although only 30 minutes by train away - Utrecht is known by locals as the "Small Amsterdam". It is It has a very large student population and it is a springboard to visiting Europe with several close airports and train stations. You can find Utrecht University buildings at various locations in and around the city of Utrecht.
Academic Information
Course Catalogue
Information about units of study at the Utrecht University. You can also consult a list of units of study that have been previously approved for credit by the Faculty of Arts and Social Sciences at the University of Sydney.

Subject Area/s:
| | | |
| --- | --- | --- |
| Geosciences | Humanities | Law, Economics and Governance |
| Science | Social & Behavioural Sciences | Medicine |
Note: Utrecht University (UU) and University College Utrecht (UCU) are run separately. Students must submit separate study plans for each campus they wish to select. They will only be nominated for UU or UCU. The University College Utrecht only offers Undergraduate education.

Teaching Periods: Semesters/Terms
Semester 1 (Fall): September- February
Semester 2 (Spring): February - June
Most faculties offer course in block 2 that have an "early exit" option, finishing before Christmas. This is only possible for students who need to return to their home institution for their January semester.

University College Utrecht
Semester 1 (Fall): End of August to mid- December
Semester 2 (Spring): End of January to mid May

Credit (Full-Time Load/Semester)
| | |
| --- | --- |
| University of Sydney | Host University |
| 24cpts | 30 ECTS |

The above full-time load is indicative only.
Applications for academic credit are assessed by the relevant University of Sydney faculty/department based on: study load, contact hours, assessment requirements and level of study.

Grading System
At the host university, grades are awarded in numerical terms, from 1-10. More information on the host university's grading system

Transcripts Issued by Partner
Transcripts will be available at the end of your exchange period.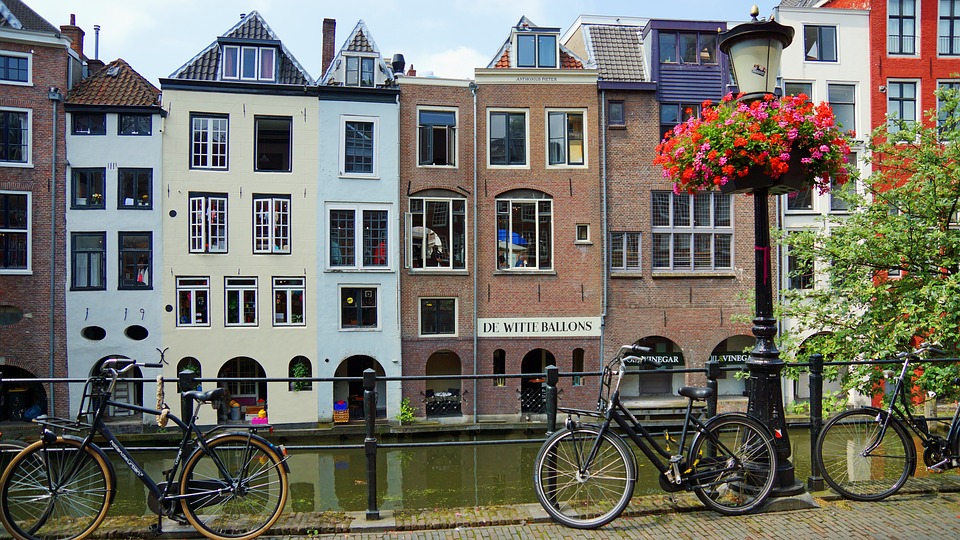 Languages
Language of Instruction
Classes at Utrecht University are taught in English.
English Language Requirements
To be able to follow lectures and pass exams in English, you are required to have a good command of the English language. For the English language requirements, see here.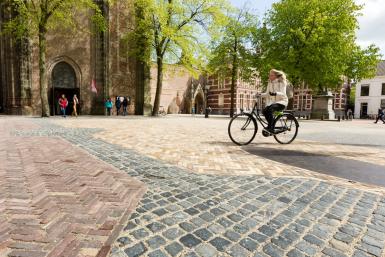 Living
What is the host city like?
Utrecht is a lively student city in the heart of the Netherlands; it is a beautiful and inspiring urban setting that nurtures talent and creativity.

Accommodation
Housing is scarce in Utrecht. For our international students, Utrecht University has an agreement with SSH Short Stay. Housing is not guaranteed, but if you apply in time you have a good chance getting accommodation. More information about housing and application procedures.

Note: If you are nominated to University College Utrecht (UCU) you must live in the accommodation provided. UCU provides guaranteed accommodation.

Cost of Living
Cost estimates per month in Euro (€): 800 - 1000 More information about living expenses
More information about bank accounts and money matters

Scholarships
Vice Chancellor's Global Mobility Scholarship: Up to twenty merit scholarships to the value of $2,000 will be awarded per semester to students nominated to the Utrecht University in 2018.

Insurance
If you study in The Netherlands you are required to have health insurance.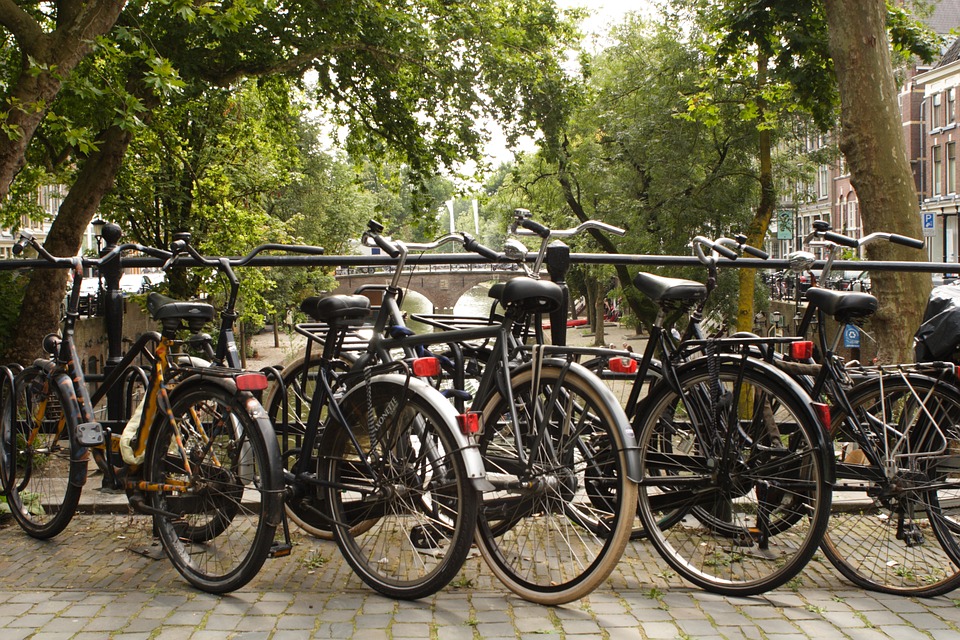 Useful Information
For Exchange/International Students
Specific information for exchange students provided by the Utrecht University.

Semester/Term Dates
Access the University's calendar.

Orientation
The International Office invites all exchange students to participate in the orientation days at the beginning of the semester! They are organised to provide you with the essential information for a successful and exciting exchange period at Utrecht University. Furthermore it is the perfect opportunity to meet your fellow exchange students, the faculty, the university and of course the city of Utrecht.

More information about time and location of the Faculty Orientation and the General Orientation

Support Services
Utrecht University has many support services available for their students for both study and personal-related matters. Utrecht university has also put together some study tips and useful links and offer a number of workshops which can help you to improve your study skills while at Utrecht University.

Visas
Information from the host university
Information from the Embassy of The Kingdom of the Netherlands in Australia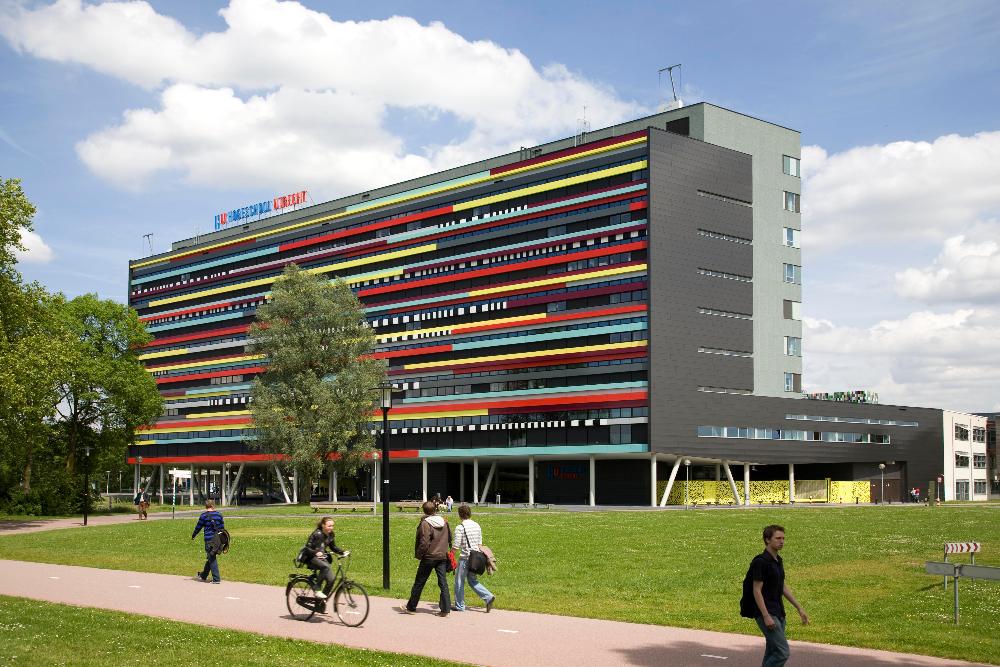 Student Experiences
Karen Jia Lin Wang
Bachelor of Commerce/Laws, Semester 1 2018
Host City Highlights
The King's Day festivities run throughout the country and should not be missed! It is on 27 April each year and everyone around the country wears orange and there are lots of events, including canal parades, live performances all across the city, and a huge free market. A day by the Oudegracht or at Wilheminapark (especially on a sunny day) is also a popular way to relax with friends. Around 40 minutes by bike will also take you to Kasteel de Haar which is a lovely castle just outside the city.

Uni Life
The faculties organise a large number of social opportunities for exchange students to meet e.g. pub quizzes. They organised these at the beginning as well as a few weeks into semester. Furthermore, it is good to get involved with ESN which is the student network organising a large number of events throughout the semester - weekend trips to different cities/countries, pub quizzes, student nights at Club Poema, and also an ESN boat on the canal on Kings Day.

Study
The semesters are split into two parts (called periods). Although you complete 4 subjects in one semester, this is split into 2 subjects per period. This means that there are only around 4 contact hours (in the Economics Faculty) per subject, per week. Class sizes are similar to those in Sydney - tutorials are limited to 10-20 people and lectures are generally 50-100, depending on the size of the course. The courses I undertook generally involved one lecture and one tutorial each week. Assessments again depend on the course - generally a mid-sem exam and final exam, but some subjects may be essay based (e.g. 4 essays throughout the period) or involve a major presentation of a final project. Some subjects also had a weekly homework submission requirement.

Cuisine
There are a large variety of options, especially Italian and Turkish food. Asian options are more limited but are also available. Dutch cuisine is quite unique and I especially recommend the sweet biscuits/pastries available in the supermarkets e.g. stroopwafels (syrup waffles). Furthermore, there is a market in the main square 3 days per week (it is best to go on Saturday), and there you can purchase fresh Dutch foods including stroopwafels, raw herring, Dutch cheese, and kibbeling (deep fried fish). The supermarkets are scattered across the city and are very accessible (particularly Albert Heijn, Jumbo, and to a lesser extent Aldi, Lidl, and Spar). Prices in supermarkets are quite similar to those in Sydney, although sometimes certain things are actually cheaper! (e.g. icecream).

Housing
I stayed in an Airbnb with 2 other housemates, having negotiated a special deal with the owner by messaging him on Airbnb. However, there is also the option to find housing through SSH - there are lots of options but student housing in Utrecht is highly demanded. Therefore, you should definitely try to register for housing as soon as registration opens. Alternatively, you may look for housing on the Kamer in Utrecht or International Students Utrecht groups on Facebook.

Money Matters
I did not work while studying but there was the option to do so due to the Visa granted to Australian students. My budget was around $15-20k and I ended up using around $20,000. This was quite sufficient, keeping in mind that I travelled before and after the exchange, and travelled during semester. My housing cost around 580 euros per month, although I did not go out very often and hence didn't spend much money on alcohol (which could contribute substantially to your spendings). I was not too concerned with budgeting during exchange, but I did keep track of my spendings on a spreadsheet.

Getting around
Everyone travels around the city by bike! You may buy a second hand bike on the Facebook groups I previously recommended, or you can rent a bike through Swapfiets for around 12 euros per month (including servicing and replacements). To get between the cities in the Netherlands, the train system is most efficient but can be more costly. Buses also operate within Utrecht on a regular basis and the app "9292" is good to download. You should also purchase an ov-chip card (similar to an opal card) which will cost 7.50 euros but gives you discounts on the buses/trains.

Travel
Amsterdam is a must-visit although it is definitely a lot more busy and not my personal favourite. There is much to do there but it is only 30mins by train from Utrecht, so you can definitely visit it on more than one occasion. There is a lovely beach in The Hague, and Rotterdam is an example of a Dutch city that has undergone a lot more technological development. Also worth visiting is Lisse - I took a day trip down on a bike after taking the train to Haarlem. Especially in Spring, the tulip farms are beautiful and you will pass many on the ride down to Lisse.

Top Tips
Utrecht is definitely one of the most liveable student cities and I recommend getting outside and spending time with friends as much as you can. Also take the opportunity to travel to other European countries - the Netherlands is situated in a very convenient location and you can often take the bus into a different country in a matter of hours and only for 10-20 euros.
Read more experiences from Utrecht University here!
Image: Liz Tang - Utrecht University, Semester 1 2018