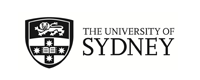 CISaustralia Oman Short-term Study Abroad
Muscat, Oman
(Outgoing Program)
Program Terms:
Program Terms:
Summer (Dec - Feb)

Partner University Homepage:
Click to visit
Restrictions:
Sydney applicants only
Program Details: - unrelated header
Program Details:
Program Description:
Program Description:
About

January in Oman
Location: Muscat, Oman
Program dates: 2 - 28 January 2018
Application deadline: 24 October 2017
Duration: 4 weeks

Host: Centre for International Learning (CIL)
Provider: CIS Australia
Program Description
The January in Oman program is hosted by the Center for International Learning (CIL).
Whether you are a beginner or more advanced Arabic speaker, there is a level to suit you. The program focuses on key learning areas of reading, writing, listening and speaking. The course is 100 hours in total, comprising a minimum of 25 contact hours per week. This is broken down into five hours per day, five days a week, over the four-week program.

Learning about Omani and Arabic culture will be integrated with your study of the Arabic language. The class sizes are small, with typically 5-10 students per class, facilitating a more interactive learning environment and allowing greater participation. You will also have access to a library and / or language lab if you require a study space for additional independent learning outside of the classroom.
Academic Information

Language: Classes are instructed in both Arabic and English.
Relevant subject areas: Arabic Studies

Useful Information

Local Overview
Muscat is the capital city of Oman, officially called the Sultanate of Oman. The highly developed nation is surrounded by the United Arab Emirates, Saudi Arabia and Yemen, with its coastline being formed by the Arabian Sea on the southeast and the Gulf of Oman on the northeast. Omani people are ethnically diverse and are composed of Arabs, ethnic Balochi, Swahili, Lurs, Hindus and Mehri people. Oman is an absolute monarchy in which the Sultan of Oman exercises ultimate authority, but its parliament has some legislative and oversight powers. If you are looking to visit a diverse and interesting place, this program is perfect for you!

Accommodation
Accommodation is provided in modern apartment buildings situated in close proximity to the campus. All apartments are air-conditioned, fully-furnished, have a dining room, two bathrooms, appliances, laundry, kitchen, linen, storage space, ceiling fans and WiFi. The apartments are filled with natural light. The bus between the apartments and campus is free of charge.

Host institution
The program is hosted by an Arabic language school, the Centre of International Learning (CIL). The centre has both international and Omani faculty members with either a PhD or Master's degree. The faculty encourage experiential education, cultural exchange and interdisciplinary studies to promote a deep understanding, foster common interest and explore shared aspirations of students from different backgrounds. CIL's aim is to deliver an educational experience that allows students to become global citizens. The campus is situated in a convenient and quiet neighbourhood with views of the ocean and spacious courtyards. The centre has a library with books on a variety of subjects both in English and Arabic, several kitchens that provide lunch for students, as well as an unlimited supply of coffee and tea. There are also large communal areas that are used for meetings, public lectures, film-screenings and cultural sessions.
Finances
Program Fee: $5,399

Program fee includes:
- Language tuition (minimum 100 classroom hours) at nine proficiency levels
- Accommodation (shared room, in a shared apartment)
- Cultural Immersion Series – 2 guest lectures per week
- 3 - 4 planned excursions (one day each)
- Airport transfers
- Books and fees
- CISaustralia support services before, during and after the program
- Academic advising
- Financial advice
- Assistance with travel arrangements (via CIS travel partner STA)
- Pre-departure session and materials
- Weekday transport – from accommodation to campus (return)
- Transcript and grades on completion of program
- CIS Certificate of Completion

Other costs: Airfare, visa, daily meals, travel insurance, personal expenses.

OS-HELP loans may be available to eligible students enrolled in a Commonwealth supported place where the program is approved for credit prior to departure. Application required.
How to Apply
Application instructions for Dec-Feb 2018/2019 programs will be provided later this year. Applications are currently open for Jun-Aug 2018 programs!