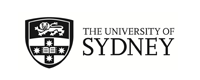 London School of Economics and Political Science Summer School
London, United Kingdom
(Outgoing Program)
Program Terms:
Program Terms:
Winter (Jun - Aug)

Partner University Homepage:
Click to visit
Restrictions:
Sydney applicants only
Program Details: - unrelated header
Program Details:
Program Description:
Program Description:
About
London School of Economics and Political Science Summer School
Location: London, UK
Program dates: Session Two: 9-27 July 2018
Application deadline: first come first served basis until courses are full
Duration: 3 weeks
Program Description
University of Sydney students have the opportunity to spend 3 weeks of their winter holidays undertaking a summer course offered by The London School of Economics and Political Science (LSE).

London is one of the most exciting and culturally-diverse cities in the world. Being a part of LSE Summer School will give you the opportunity to study and live centrally in one of the leading global cities in the world.

While the main focus of your time at LSE will be your studies, you will also have the chance to relax with your fellow students outside of class. An organised social program will give you a chance to see some of the sights of London.
Academic Information
Level: Undergraduate
Language: English
Relevant subject areas: Accounting, Management, Economics, Finance, International Relations, Political Science, Law
Credit points: 15 credits per subject
General conversion: 15 credits = 6 USyd credits

Courses available: Due to University of Sydney semester dates, Sydney students can only participate in Session Two (9-27 July 2018). You can complete 1 course from the following areas :
- Accounting
- Business and Management
- Economics
- Finance
- International Relations, Government and Society
- Law
- Research Methods, Data Science, and Mathematics



View course list and syllabi for Session Two.

Applying for academic credit
This program is available on a non-exchange basis only. If you wish to receive academic credit towards your University of Sydney course you must have approval from your faculty prior to departure.
How to apply for academic credit.?
Useful Information

Local Overview
This city is deeply multicultural, with one in three Londoners foreign-born, representing 270 nationalities and 300 tongues. What unites them and visitors alike is the English language, for this is both our lingo's birthplace and its epicentre. These cultures season the culinary aromas on London's streets, the often exotic clothing people wear and the music they listen to.

London is as much about wide-open vistas and leafy landscape escapes as it is high-density, sight-packed urban exploration. Central London is where the major museums, galleries and most iconic sights congregate, but visit Hampstead Heath or the Queen Elizabeth Olympic Park to flee the crowds and frolic in wide open green expanses. You can also venture even further out to Kew Gardens, Richmond or Hampton Court Palace for beautiful panoramas of riverside London, followed by a pint in a quiet waterside pub.

Host institution
The London School of Economics (LSE) was founded in 1895 and joined with University of London in 1900. It is currently ranked 25th in the world (THE Global Rankings 2018) and has the highest percentage (70%) of international students of all British universities. LSE is located in the heart of London, near the West End (Theatre district) and cultural hubs.

Accommodation
Once accepted into the Summer School program, students can apply for accommodation at the LSE Halls.
Finances
Applications fee: GBP£50 (approx. AUD$90)
Program fee: GBP£2,200 (approx. AUD$3850)

Program fee includes: tuition.

Discounted rate: LSE are offering a 10% discounted rate to University of Sydney students provided a minimum enrolment is reached. You must apply through Sydney Abroad to be eligible for this discount.

Scholarships: 10 x $1,500 Sydney Abroad scholarships are available. Once you have completed the Sydney Abroad application and been accepted by The London School of Economics you will automatically be assessed for these scholarships.

Travel insurance: If you are approved by the University of Sydney to participate in this program you will be covered by the University's Student Travel Insurance Policy. This is a complementary policy to cover you for the duration of your University of Sydney mobility experience. Please refer to the Audit and Risk Management website for all

travel insurance queries

.

Other costs: Flights, accommodation, meals, personal expenses, etc

OS-HELP loans may be available to eligible students enrolled in a Commonwealth supported place, where the program is approved for credit prior to departure. Application required.
Student Experiences
Tara Kate Blanc-Ramos
July 2018

Host City Highlights
The best things for me in London are definitely the parks if the weather is nice. Perfect for a picnic or reading your book. Londoners also seem to really take advantage of the sun when it's out so they parks are always full. I also love the markets you find just out of the city such as Brick Lane or Broadway markets

Study
I have 4.5 contact hours per day for my management course with about 20 people in my tutorial. We have a few unmarked tutorial group presentations and then an essay and a final exam for our assessments. Each tutorial is 1.5 hours per day while each lecture is 3 hours. The lectures are also recorded and posted online.

Why this program?
I chose my program because I had heard very good things about the London School of Economics. I am also a Economics and International Relations major which fits in very well with the Schools focus. I also wanted to go somewhere I hadn't been/hadn't been in a long time so I was able to experience new places while studying.

Housing
There were a variety of LSE University Halls offered as part of the accommodation. A lot are very close to the uni. I decided to stay a bit further away as it was a bit cheaper however, I am still in walking distance of the uni. I'm in my own room but live with a lot of other LSE Summer School Students. Living in the uni hall made it really easy to make friends and my close group over here are all staying in the same place and we met on the same night. I would definitely recommend staying in a uni hall over finding your own accommodation.

Money Matters
I've been spending around 300-400 pounds a week including shopping and going out and other costs. There have not been any excessive costs for me.


What does an average day in this program look like?
I have a 1.5 hour tutorial in the morning and a 3 hour lecture from 2-5pm each afternoon. A break in the middle of the day allows me to catch up with friends for lunch. There are also many pre-organised activities you can participate in each evening or a group of us will generally get dinner together.


Travel
I did travel during and at the end of my program. I went to Paris for a weekend during my program around my assessments and then travelled to Scotland for a week at the end. I definitely think it is worth is because you are so close to so many places when situated in London. I really recommend the Eurostar for travelling. It bypasses the need to go through the whole airport process and drops you straight into the centre of each city. If you book early enough you are normally able to find cheaper fares on sale.

Top Tips
Make sure you get an Oyster Card straight away for tube travel. The tube is quite expensive compared to Sydney transport and it is so easy to walk everywhere in central London so I would recommend always checking if you can walk first and walk anywhere within 30mins of you. I also benefitted greatly from getting a SIM card for the month. It helped me look up travel and trains and made staying safe a lot easier I believe. It is always nice to be able to communicate easily with the people you are with as well. City Mapper is great for travel around London (similar to Trip Advisor).

Final pitch…
I would highly recommend undertaking a short-term program. It is a great alternative for people who are interested in exchange but not prepared to travel for a whole semester. I would also recommend travelling somewhere close to other countries/places so you can do some travel before and after your trip. It's a great way to push forward your degree as well as meet new people from around the world.



Want to read more experiences from the London School of Economics International Summer School? Click

this link

for more.
How to Apply
It is important that you understand the requirements and structure of your course (and major/s) to ensure that you select appropriate units of study at your host institution which can be credited towards your degree. To help understand your course structure, you should consult your Faculty Handbook published in the year in which you commenced your course (eg. if you began a Bachelor of Commerce in 2016, you should look at the Business School Undergraduate Handbook from 2016). Pre-2017 Handbooks can be found in the handbook archive.

Please ensure you read all information on this brochure page, taking note of and deadlines and any requirements detailed.

To apply to this program you will need to:
1. Commence the Sydney Abroad application by clicking the 'Apply' button below.
2. Follow instructions provided within the Sydney Abroad application to complete and submit the host application prior to the host deadline.
3. If you wish to request academic credit for this overseas program, submit an application for academic credit to your faculty as soon as possible.
4. If accepted by the host, upload your acceptance to your Sydney Abroad application and click 'Submit Application'.


Note: The Sydney Abroad application requires that you upload a copy of your current passport and the outcome of you academic credit request. If you do not have these available to you now you can save your application and upload them later.