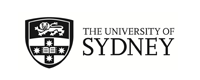 ISA Spanish Language & Business in Spain Short-term Study Abroad
Sevilla, Spain
(Outgoing Program)
Program Terms:
Winter (Jul)

Partner University Homepage:
Click to visit
Restrictions:
Sydney applicants only
Spanish Language, Culture & Business Short-term Study Abroad
Universidad Internacional Menéndez Pelayo
International Studies Abroad (ISA)


Location

Cantabria, Northern Spain



Program description
The flagship centre for ISA academic programming in Spain, the ISA Study Centre with Universidad Internacional Menéndez Pelayo (UIMP) is ranked as one of the top 100 Spanish universities and is the principle organization in Spain for teaching the Spanish language and culture to international students.

The Summer 2 ISA program provides courses in intermediate and advanced levels of Spanish. Intermediate-level students may choose one of the following options: both Intermediate Spanish Language A and B OR two elective courses taught in Spanish or English. Advanced-level students may select two courses from the list containing language, culture, or any course instructed in English. Students will be in classes with other ISA students. Courses are taught by host university faculty at the Universidad Internacional Menéndez Pelayo.

All students must take a Spanish language placement exam upon arrival in Sevilla. The exam will indicate each student's language proficiency level, and will determine the courses in which the student is eligible to enrol. Students who have completed the following number of semesters/quarters of college-level Spanish or the equivalent typically place into the following language levels:
2-3 semesters (3-5 quarters) = Intermediate
4+ semesters (6+ quarters) = Advanced

View course information and full program details.



Relevant subject areas

Arts & Social Sciences (Spanish, Film Studies, Government and International Relations), Business (International Marketing)



Program dates
28 June – 29 July 2017

* Please note:

These dates interfere with Semester 1 2017 exams

This program is only available to students who do not have exams for semester one or who have completed their assessments/exams by 27 June 2017

Application deadline

25 April 2017



Places available

ISA programs are highly competitive and fill up fast so be sure to get your application in as early as possible.



Eligibility criteria

When researching the ISA programs, be sure to consider whether you meet the published prerequisites. You should contact ISA for course syllabi and discuss whether the program meets your academic requirements by discussing it with your course coordinator at the University of Sydney. Please contact sydney.abroad@sydney.edu.au for further information on credit transfers for ISA programs.



Credit / Not-for-credit
Please contact sydney.abroad@sydney.edu.au for credit application instructions for your faculty.