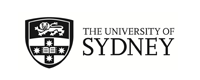 ISA Arts & Business in France Short-term Study Abroad
Lille, France
(Outgoing Program)
Program Terms:
Winter (Jul)

Partner University Homepage:
Click to visit
Restrictions:
Sydney applicants only
French Language, Social Sciences, Arts & Business Short-term Study Abroad
Université Catholique de Lille, France
International Studies Abroad (ISA)


Location

Lille, Northern France



Program description
The Université Catholique de Lille (UCL) was founded in 1875 and is now a prestigious university in the French higher education system. The UCL is a private, non-profit university, and its educational philosophy is based on excellence, humanist values, achievement, and solidarity.

Students on this ISA program will take one intensive French language course each morning at their designated language level. They will then have the choice between a variety of electives in the fields of social sciences, arts, or business. The coursework combines lectures, presentations, research, debate, group work, case studies, student participation, and sharing personal experiences, which helps to create an enlivened intercultural and interactive atmosphere in the classroom.

Courses are taught from the true beginning to superior level. An initial 1h30 placement test at the university evaluates students' linguistic skills including grammar, vocabulary, reading, writing and listening. A 10-minute interview with a member of the ICL-Clarife (centre of languages of Université Catholique de Lille) assesses speaking ability. Following the placement test, the number of level groups are determined depending on the total number of students. Course levels are broken down as follows:

A1: Beginning = 0 Semesters/0-2 Quarters

A2: High Beginning = 0-2 Semesters/0-3 Quarters

B1: Intermediate = 3-5 Semesters/5-8 Quarters

B2: High Intermediate = 3-6 Semesters/5-9 Quarters

C1: Advanced = 4-7 Semesters/6-11 Quarters

C2: Superior = 6+ Semesters/9+ Quarters

View available courses and full program details.

Relevant subject areas

Arts & Social Sciences, Business & SCA students



Program dates

27 June – 23 July 2016



Application deadline

5 April 2016



Places available

ISA programs are highly competitive and fill up fast so be sure to get your application in as early as possible.



Eligibility criteria

When researching the ISA programs, be sure to consider whether you meet the published prerequisites. You should contact ISA for course syllabi and discuss whether the program meets your academic requirements by discussing it with your course coordinator at the University of Sydney.



Credit / Not-for-credit
Please contact your faculty office with the below form or email to submit an application for credit. Participation in any ISA program does not guarantee credit and will require faculty assessment of individual applications-for-credit. Please contact sydney.abroad@sydney.edu.au for further information on credit transfers for ISA programs.

Arts and Social Sciences: https://sydney.edu.au/arts/downloads/documents/forms/undergraduate/study_abroad_application

Business: http://sydney.edu.au/business/study/opportunities/study_abroad_and_student_exchange/independent_study_abroad

SCA: sca.exchanges@sydney.edu.au

Language

Classes are instructed in French & English.



Fees and scholarships

2016 Total program fee: USD$5,550
Inclusions:

Comprehensive advising and support

Tuition at host university

Official transcript from host university with ISA cover letter

Housing

Meals and laundry service

Bridging Cultures Program

Resident staff

On-Site ISA office

Computer and internet access

Excursions

The ISA Discovery Model

Cultural activities

Subscription to the New York Times

Medical insurance

Comprehensive health, safety and security support

Airport reception

Visa support

Tutoring

The Professional Development Toolbox

Scholarship opportunities

Additional costs (not included in program fee): Airfare, travel insurance, visa, personal expenses and additional travel.



OS-HELP loans may be available to eligible students enrolled in a Commonwealth supported place where the program is approved for credit prior to departure. Application required.

About the university

Universite Catholique de Lille:

founded in 1875

is a private, non-profit university

25,000 full time students

welcomes more than 2,000 international students each year from 100 different countries

has a unique architectural blend combining neo-gothic buildings with more contemporary constructions. The university is situated at the centre of the Vauban district, a residential neighbourhood in the heart of the city made up of cosmopolitan markets, stylish shops and beautiful gardens.

Location overview

Lille is at the centre of the Paris-London-Brussels triangle. It has a strategic geographical position in Europe, located less than 350 km radius from major economic capitals through modern and varied infrastructures (motorways, TGV, Eurostar, airports):

Paris: 1 hour

Disneyland: 1 hr 15 mins

Les Châteaux de la Loire: 3 hrs

La Côte d'Azur: 5 hrs

London (UK): 1 hr 40 mins

Brussels (Belgium): 35 mins

fast, easy access to other European countries

Lille is also one of the biggest student cities in France with more than 150,000 students. This makes the city young and lively with a lot of cultural activities and festivities going on all year round. Luckily for the students, it is also not a very expensive city.



Contact for more information
Contact ISA


Apply now for 2017!