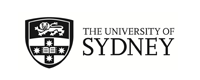 Korea University International Summer Campus
Seoul, South Korea
(Outgoing Program)
Program Terms:
Program Terms:
Winter (Jun - Aug)

Partner University Homepage:
Click to visit
Restrictions:
Sydney applicants only
Program Details: - unrelated header
Program Details:
Program Description:
Program Description:
About
Korea University International Summer Campus
Location: Seoul, Sout Korea
Program dates: 25 June* - 19 July 2018
Sydney exchange application deadline: 29 April 2018
Partner application deadline: 16 May 2018
Duration: 4 weeks
Type: Exchange / Non-exchange

SCHOLARSHIPS AVAILABLE! - See 'Finances' tab.

*IMPORTANT: The University of Sydney will not consider an application for special consideration where semester 1 2018 exams are impacted by a Global Mobility experience. You must be in Sydney to complete all examination requirements. Pleas check your semester 1 2018 exam timetable as soon as it is available.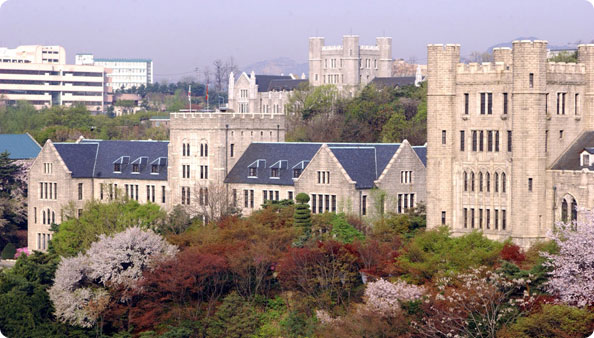 Program Description
University of Sydney students have the opportunity to spend 4 weeks of their winter holidays undertaking 1-3 classes and cultural activities at Korea University, South Korea.



View Korea University's International Summer Campus website.
Academic Information
Level: Undergraduate
Language: English, Korean
Relevant subject areas: Korean language and culture, Introduction to : Psyc, Intl Relations, Marketing.
Credit points: 3 KU credits per course.
General conversion: Approx 4.5 KU credits = 6 USYD credits

Courses available: Based on University of Sydney semester dates you may only choose courses from the 4 week option at Korea University. You may take up to three courses and each course is worth 3 KU credits.
- Korean language courses (Beginner, Intermediate, Advanced)*
- Critical Thinking and Writing
- Introduction to Marketing
- Linear Algebra
- Strategic Management
- Introduction to Comparative Politics
- Introduction to International Relations
- Introduction to Psychology and Human Behavior
- Social Psychology
- Mass Media and Popular Culture in Korea
- Korean Cinema and Visual Culture
- Introduction to Computer Science
- Introduction to American Politics
- American Foreign Policy

*Korean language class level will be determined based on the result of Korean Language Placement test which takes place on the second day of the program.


View full course schedule and syllabi on the Korea University website.



Applying for academic credit
You must have approval from your faculty to receive academic credit towards your Sydney course to be eligible for an exchange place. The approval will need to be uploaded to your Sydney Abroad application prior to the exchange deadline, Sunday 29 April 2018.
If you are admitted as a non-exchange student you can apply receive academic credit towards your University of Sydney course however it is not mandatory. If you wish to receive academic credit you must have approval from your faculty prior to departure.
How to apply for academic credit.
Useful Information
Local Overview
A huge city of more than 10.5 million people, Seoul is an economic and business powerhouse that also boasts a unique history and numerous pleasant pastimes. You can hike on Namsan, see architectural innovation at the UNESCO City of Design, visit the Demilitarized Zone and sample the city's history with numerous temples, palaces, tea houses and galleries. The food is wonderful, as is the nightlife, the saunas and the art and culture.

Host institution
A prestigious university and member of the "SKY" trio (Korea's 'Ivy League'), Korea University is highly ranked and internationally recognised. It's one of the country's oldest universities – it was the country's first advanced private educational institution, established before Japanese occupation - and has influenced the modernisation of Korea.

Korea University has a beautiful campus with manicured grounds and award-winning architecture. It's close to popular restaurants, shops and cultural attractions, including a famous Buddhist temple, and there's an Olympic-sized ice rink on campus. Korea University has historic rivalry with Yonsei University, resulting in a number of competitive sporting events.

Accommodation
Three different on-campus dormitories (CJ International House, Global House, and Frontier House) are available for Summer School students at various costs. KRW 609,000 - 1,015,000 (approx. AUD$715 - $1,185.)
View accommodation options on the Korea University website.
Finances
Tuition fees: The University of Sydney has an exchange agreement with the Korea University (KU), which allows students from each institution to study at the other, as part of the student exchange program. University of Sydney students in this course will be enrolled in an exchange unit of study at the University of Sydney and will pay tuition fees at Sydney for this unit. You will not pay tuition fees to KU, however you must pay application fees to KU and ensure you budget for all other expenses.

There are 6 exchange places available. If you do not receive an exchange place you may still apply as a non-exchange student. Application and tuition fees for all non-exchange students are payable to KU directly. Tuition fees for non-exchange students are KRW3,700,000 (approx. AUD$4,325).

Application fee: KRW100,000 (approx. AUD$115)

Scholarships: 6 x AUD $1,000 Sydney Abroad exchange scholarships are available (no application required).
These Sydney Abroad scholarships are only available to currently enrolled University of Sydney students who are accepted by the University of Korea as an exchange student.

Travel insurance: If you are approved by the University of Sydney to participate in this program you will be covered by the University's Student Travel Insurance Policy. This is a complementary policy to cover you for the duration of your University of Sydney mobility experience. Please refer to the Audit and Risk Management website for all

travel insurance queries

.

Other costs: Flights, meals, visa, accommodation (see: 'Useful information' tab).

OS-HELP loans may be available to eligible students enrolled in a Commonwealth supported place, where the program is approved for credit prior to departure. Application required.
How to Apply
It is important that you understand the requirements and structure of your course (and major/s) to ensure that you select appropriate units of study at your host institution which can be credited towards your degree. To help understand your course structure, you should consult your

Faculty Handbook

published in the year in which you commenced your course (eg. if you began a Bachelor of Commerce in 2016, you should look at the Business School Undergraduate Handbook from 2016). Pre-2017 Handbooks can be found in the

handbook archive

.

Please ensure you read all information on this brochure page, taking note of and deadlines and any requirements detailed.

To apply to this program you will need to:
1. Submit an

application for academic credit


2. Complete and submit the Sydney Abroad application by clicking the 'Apply' button below.
3. If your application is successful, Sydney Abroad will provide you with instructions on how to apply to Korea University.

APPLICATIONS FOR JULY 2017 HAVE NOW CLOSED

Note: The Sydney Abroad application requires that you upload a copy of your current passport and the outcome of you academic credit request. If you do not have these available to you now you can save your application and upload them later. They must be uploaded prior to the Sydney Exchange application deadline, 29 April 2018.