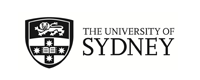 New Colombo Plan FASS St Xavier's College Mumbai India Short-term
Mumbai, India
(Outgoing Program)
Featured
Program Terms:
Program Terms:
Summer (Dec - Feb),
Winter (Jul)

Partner University Homepage:
Click to visit
Restrictions:
Sydney applicants only
Program Details: - unrelated header
Program Details:
Program Description:
Program Description:
About
New Colombo Plan - Humanities and Social Sciences in India
Location: Mumbai, India
Program dates: 7 January - 15 February 2019
Application deadline: 7 October 2018
Duration: 6 weeks
Places available: 30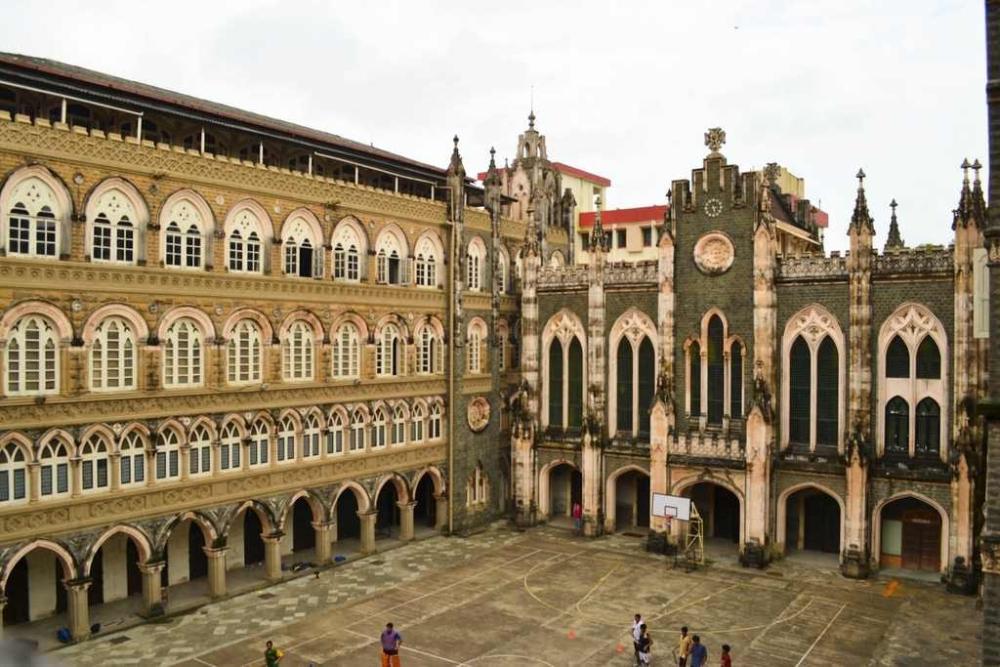 The Australian Government's

New Colombo Plan

has awarded funding for students from the Faculty of Arts and Social Sciences to take part in this unique opportunity to study a custom-made program at St Xavier's College, Mumbai India.

Enjoy a truly immersive experience participating in classes and field trips to enhance your studies. Spend 6 weeks over the summer break studying a range of courses (see 'Academic Information' tab) on India Past and Present: Art, History & Culture of India.



Find out more about St Xavier's College

.
Academic Information
Academic credit
Upon successful completion of this program, students will receive 12 credit points in 2000-level Asian Studies OR unspecified Arts credit.

Eligibility requirements
To be eligible to participate in this exciting opportunity, you must:
- be currently enrolled in a FASS Bachelor degree
- have sufficient room in your degree to receive credit for the program
- have completed at least 48 credit points upon departure for the program
- submit a statement of motivation which outlines your reason for applying, and how the program aligns with your studies and future goals (maximum 300 words)

Course Information
History of India (1200-1947): Bridging Time
Most introductory courses on Indian History take a chronological overview starting with the earliest period that lasts till around the turn of the millennium in the Current Era (CE). This course trains the lens on one of the most politically and culturally important phases of Indian history. Our overseas visitors will have an understanding of the "bridge period" of Indian history that spans India's ancient past and its continuity into the colonial age. Replete with sources literary, archeological and cultural, a study of the era brings into focus the diversity that the foundations of India are built upon. The course includes lectures from experts and most importantly field and museum visits to broaden the understanding of Indian history and the complex reality that is India. Students will be introduced to primary source material (translated into English) archeological surveys etc. and expected to interpret them in their politico-historic context.

A review and exploration of the Ancient Indian Culture and Archaeology of the Indian Subcontinent from 4,500 BC to 12 A.D.
The Indian subcontinent has an Ancient Living Culture that very strongly resonates with our day to day life today. There is a definite continuity of culture and this is very explicitly evident through the Archaeological and Literary sources. The thought process that has always celebrated multiculturalism and holistic ideology has its genesis from the deep analytical metaphysical outlook. Field visits, museum visits and interaction offer a hands-on experience in the space of Yoga, Music and Dance.

Polyphony: Voices In Indian Literature And Film
The literature of any nation is essentially polyphonic, revealing a wide assortment of stories in a multiplicity of voices. India, in many ways, appears like a veritable Tower of Babel where different languages, ideologies and cultures clang. Essentially this is a clash between the power structures of tradition and modernity.

Rural Society In India: From"VILLAGE Republics" To Agrarian Crisis
Rural development is central to Indian development planning and objectives. Rural development literature from around the world focuses on agricultural growth, agrarian relations and social backwardness. The aim of the course is to familiarize the students with the dynamics of political, economic and social change in rural India. The first lecture will introduce students to various approaches to study agriculture and rural transformation including Marxist, populist, neo-populist
and neo-classical schools of thought. The second lecture will introduce the students to the problems of rural India from a historical perspective. This lecture will discuss the legacy of pre-colonial and colonial interventions in rural society and economy. The third lecture will familiarize students with various phases of development of agriculture and rural development in post-independence period. This lecture will focus on successive five-year plans, green revolution, and post-liberalisation changes in rural development strategies. The final lecture will take stock of the last two centuries of policy interventions in the village society. The lecture will make some international comparisons and acquaint the students with key reasons why government programmes have not been as effective in achieving their goals and explore what can spur growth and development in the rural sector. An additional lecture will discuss Welcome to Sajjanpur, an acclaimed Hindi movie by Shyam Benegal.

Universal Meditation
Universal Meditation will include prayers for peace from various faiths and indigenous traditions.After meditating on the role of the human in the 15 billion year universe story the participants will be helped to get in touch with their thoughts, sensations, feelings, memories etc. through various ancient and modern techniques from east and west using the breath, sound, art, movement, stillness etc. As a result the participants will become aware of their intimate interconnection with self, the other, creation and God. Experiencing the gift of the present moment will lead to refreshing relaxation and profound peace. The participants are thus energised to become agents of peace in a globalised world of increasing stress and violence. "Both education and religion need to ground themselves within the story of the universe as we now understand this story through empirical knowledge… The ancient human-Earth relationship must be recovered in a new context, in its mystical as well as in its physical functioning. There is need for awareness that the mountains and rivers and all living things, the sky and its sun and moon and clouds all constitute a healing, sustaining sacred presence for humans which they need as much for their psychic integrity as for their physical nourishment. This presence whether experienced as Allah, as Atman, as Sunyata, or as the Buddha-nature or as Bodhisattva; whether as Tao or as the One or as the Divine Feminine, is the atmosphere in which humans breathe deepest and without which they eventually suffocate." - Thomas Berry.

Media and Politics
in India The media ownership model has influenced the functioning of the media and its agenda in India. The effect of cultural colonization is apparent in the consumer market that Hollywood films find in India. The Disneyfication of the school child, the Disney inspired theme parks and Indian cartoon stories have propelled the consumer rise in consumption of goods with these cartoon themes. Bollywood follows the Oscar inspired awards-oriented themes to promote films. The storyline is heavily based on NRIs and foreign locales sponsored by tourism development boards of those countries. The social media, digital media have found their best users in the Political parties furthering their agendas. The demonetization, the Aadhar card (UID for every citizen of this country), Mega projects, war mongering have all been successful campaigns by the ruling political outfits achieved through these free media. We look at the media theories and cultural theories to decipher how such mass manufacturing of consent has been achieved for development deriding policies and how does the educated class of this country challenge the status quo by achieving success through grass root work.
Selection criteria
Candidates will be selected based on academic merit and statement of motivation.

Please refer to the Finances tab for further eligibility requirements of the New Colombo Plan.
Useful Information
Location
St. Xavier's College is one of the top-ranking Arts colleges in India and has an student population of 3000. It is located in the Fort area of South Mumbai, and offers an interactive student experience with a vibrant campus atmosphere. It was founded by German Jesuits in 1869, and its heritage-listed campus is a classic example of Indo-Gothic architecture.

The city of Mumbai is the financial, commercial and entertainment capital of India. Home of India's Bollywood industry, its populous and bustling culture offers a blend of traditional festivals, food, music and theatres. Its history as a trading centre has led to a diverse range of cultures, religions and cuisines.
Accommodation
Group accommodation will be arranged by the Faculty for all participants.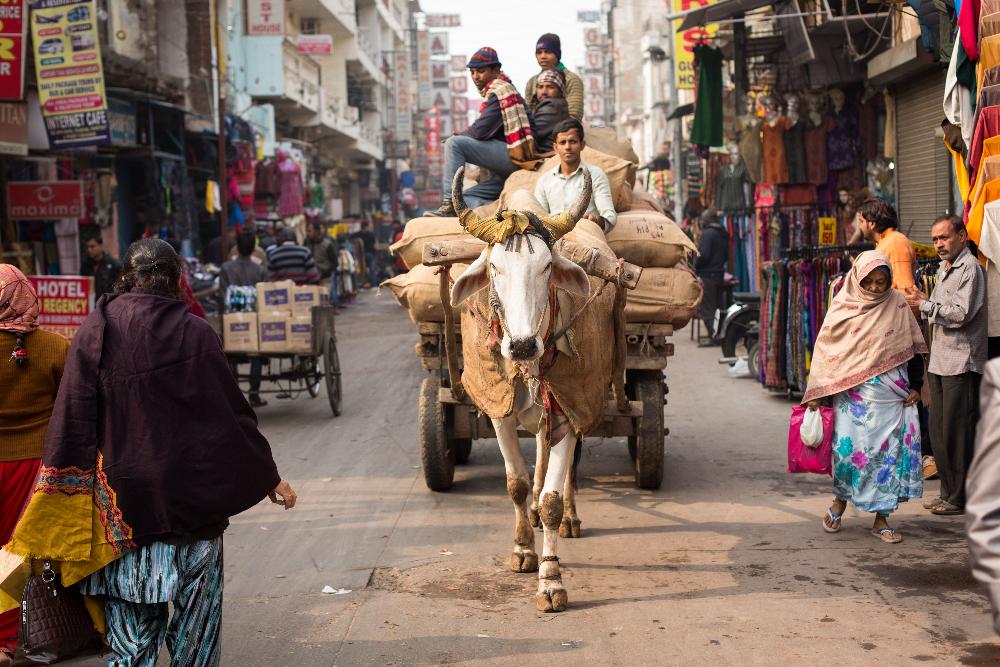 Finances
Tuition
If participating in this program you will be enrolled into a FASS unit of study (valued at 12 credit points) and tuition is paid to the University of Sydney.

Program fee
This program requires a minimum of 10 students to run and can accommodate a maximum of 30 students. The final program fee is dependent on the number of participants. The following amounts are a guide price and the final amount will be confirmed once participant numbers are finalised.
- 10 participants - around ~$1,200
- 30 participants - around ~$850

For full program costs, email Emily May, Coordinator, International Programs, Faculty of Arts and Social Sciences. (

emily.may@sydney.edu.au

)

Additional costs: airfares, accommodation, visa application, personal expenses.

New Colombo Plan Scholarships
The Australian Government's Department of Foreign Affairs and Trade has awarded the University of Sydney 30 x $3,000 New Colombo Plan (NCP) grants for students participating in this program. These grants can be used to cover any costs relating to the program. To be eligible for an NCP grant you must have/be:
- an Australian citizen and not a citizenship or resident of India
- enrolled in an undergraduate program at the University of Sydney
- between 18 and 28 years of age at the commencement of the program*

*In line with the NCP Guidelines, at least 70% of students participating in this project must be aged 18-28 at the start of the program. Indigenous students aged over 28 are not subject to this requirement.



OS-Help loans

may be available to eligible students enrolled in a Commonwealth supported place where the program is approved for credit prior to departure. Application required.
How to Apply

Please refer to the Academic Information tab for eligibility and academic requirements. You will find the eligibility criteria for the New Colombo Plan Mobility grants on the 'Finances' tab.

Click 'Apply Now' below to start your application. Applications due: 7 October.,



All applications will be assessed by the Faculty of Arts and Social Sciences after 16 September. Applicants will be notified of the outcome by October. Successful applicants will receive more information about the enrolment and credit process after the application notice.