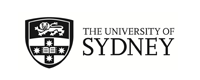 Chinese University of Hong Kong International Summer School
Hong Kong, Hong Kong
(Outgoing Program)
Program Terms:
Program Terms:
Winter (Jun - Aug)

Partner University Homepage:
Click to visit
Restrictions:
Sydney applicants only
Program Details: - unrelated header
Program Details:
Program Description:
Program Description:
About
Chinese University of Hong Kong - CUHK International Summer School
Location: Hong Kong
Program dates: 26 June* - 30 July 2018
Sydney exchange application deadline: 29 March 2018
Partner application deadline: 30 April 2018
Duration: 5 weeks
Type: Exchange / Non-exchange

SCHOLARSHIPS AVAILABLE! - See 'Finances' tab.

*IMPORTANT: The University of Sydney will not consider an application for special consideration where semester 1 2018 exams are impacted by a Global Mobility experience. You must be in Sydney to complete all examination requirements. Pleas check your semester 1 2018 exam timetable as soon as it is available.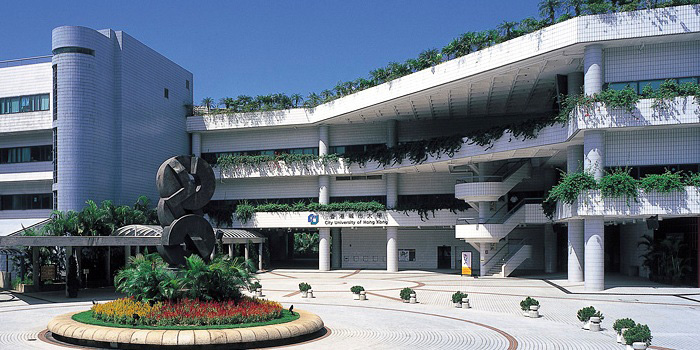 Program Description
University of Sydney students have the opportunity to spend 5 weeks of their winter holidays undertaking 1-2 classes at The Chinese University of Hong Kong, Hong Kong, and afternoon and weekend field trips to explore Hong Kong and Chinese culture. The CUHK International Summer School hosts around 600 students, of which 75% are international students from 35 regions/countries.
Academic Information
Level: Undergraduate
Language: English, Chinese
Relevant subject areas: Business, Chinese studies, Environment & engineering, culture & society, Chinese language
Credit points: 6 CUHK for two courses
General conversion: 3.5 CUHK credits = 6 USYD credits

Courses available:
Business and Management
- FINA3020 International Finance
- MGNT1020 Principles of Management
- MGNT2040 Managing Human Capital
- MGNT2510 Introduction to International Business
- MGNT3580 Global Enterprise Management
- MGNT4540 Asian Business
- MKTG2010 Marketing Management
- MKTG4080 Internet Marketing

Note: IBBA4010 is not available to University of Sydney students as is overlaps with semester 1 2018 date.

China Studies
- CCSS3440 China on Screen
- UGEA2180 Chinese Culture and Society
- UGEC1540 Government and Politics of China
- UGEC2531 Chinese Foreign Policy
- UGEC2634 Media and Social Development in Mainland China

Chinese Language – Cantonese
- CLCC1113A Application of Vocabulary and Grammer I (Cantonese)
- CLCC-L1 (Bundle course in 6 credits – Beginner Level)
- CLCC1113B Application of Vocabulary and Grammer I (Cantonese)
- CLCC1123 Oral Skills Practice I (Cantonese)

Chinese Language – Putonghua
- CLCP1113A Application of Vocabulary and Grammer I (Putonghua)
- CLCP-L1 (Bundle course in 6 credits – Beginner Level)
- CLCP1113B Application of Vocabulary and Grammer I (Putonghua)
- CLCP1123A Oral Skills Practice I (Putonghua)
- CLCP-L2 (Bundle course in 6 credits – Intermediate Level)
- CLCP2213 Application of Vocabulary and Grammer II (Putonghua)
- CLCP2223 Oral Skills Practice II (Putonghua)

Environment, Science and Technology
- SEEM3450 Engineering Innovation and Entrepreneurship
- SEEM3530 Engineering and Technology Management
- UGEB1307 Energy and Green Society
- UGEB2831 Fundamentals in Chinese Medicine
- URSP2100 Urban Sustainability

Humanities and Social Science
- ECON3410 Money and Banking
- GLBS3101 Theories and Practices of International Relations
- PSYC1000 General Psychology



View full course information and syllabi on the CUHK website.



Applying for academic credit
You must have approval from your faculty to receive academic credit towards your Sydney course to be eligible for an exchange place. The approval will need to be uploaded to your Sydney Abroad application prior to the exchange deadline, Thursday 29 March 2018.
If you are admitted as a non-exchange student you can apply receive academic credit towards your University of Sydney course however it is not mandatory. If you wish to receive academic credit you must have approval from your faculty prior to departure.


How to apply for academic credit

.
Useful Information
Local Overview
One of the most densely populated cities in the world which combines Chinese tradition with Western decadence, Hong Kong is a must-see destination in Asia. As well as the towering skyscrapers, pulsing nightlife and eclectic food and shopping, you can explore the beautiful mountains, parks and islands that make up 70 per cent of Hong Kong.

Host institution
?Located in the scenic area of Sha Tin, the The Chinese University of Hong Kong (CUHK) is unique in Hong Kong for its college system and for having Nobel laureates and Fields and Turing awardees among its academics. CUHK is a comprehensive research university established in 1963, which aims to bridge China and the West. It has a has a student population of 19,300 (3,400 international students). The campus is located near Sha Tin, 30 minutes by train from downtown Kowloon and 20 minutes to the Lo Wu border.

Accommodation
CUHK guarantees accommodation for all participants in double of triple shared rooms on-campus. You will be living with international and domestic students. All students are provided with on-campus accommodation as part of the program fee.
Finances
Tuition:
The University of Sydney has an exchange agreement with the Chinese University of Hong Kong (CUHK), which allows students from each institution to study at the other, as part of the student exchange program. University of Sydney students in this course will be enrolled in an exchange unit of study at the University of Sydney and will pay tuition fees at Sydney for this unit. You will not pay tuition fees to CUHK, however you must ensure you budget for the CUHK program fee and all other expenses.

Scholarships: 5 x AUD $1,000 Sydney Abroad exchange scholarships (no application required).
These Sydney Abroad scholarships are only available to currently enrolled University of Sydney students who are accepted by the Chinese University of Hong Kong as an exchange student.

Program Fee: HK$9,510 (approx AUD $1,520)
Program fee includes: On-campus accommodation, visa application fee, administration & activities,

Note: You will also be required to pay the following items which are both refunded in late October, providing there are no outstanding payments due:
- hostel deposit HK$1,000 (approx. AUD$160)
- caution money HK$450 (approx. AUD$70)

Travel insurance: If you are approved by the University of Sydney to participate in this program you will be covered by the University's Student Travel Insurance Policy. This is a complementary policy to cover you for the duration of your University of Sydney mobility experience. Please refer to the Audit and Risk Management website for all

travel insurance queries

.

Other costs: Meals, study trip fees, flights, personal travel and expenses.



OS-HELP loans

may be available to eligible students enrolled in a Commonwealth supported place, where the program is approved for credit prior to departure. Application required.
How to Apply
It is important that you understand the requirements and structure of your course (and major/s) to ensure that you select appropriate units of study at your host institution which can be credited towards your degree. To help understand your course structure, you should consult your

Faculty Handbook

published in the year in which you commenced your course (eg. if you began a Bachelor of Commerce in 2016, you should look at the Business School Undergraduate Handbook from 2016). Pre-2017 Handbooks can be found in the

handbook archive

.

Please ensure you read all information on this brochure page, taking note of and deadlines and any requirements detailed.

To apply to this program you will need to:
1. Submit an

application for academic credit


2. Complete and submit the Sydney Abroad application by clicking the 'Apply' button below.
3. If your application is successful, Sydney Abroad will provide you with instructions on how to apply to the Chinese University of Hong Kong.

APPLICATIONS FOR JULY 2017 HAVE NOW CLOSED

Note: The Sydney Abroad application requires that you upload a copy of your current passport and the outcome of you academic credit request. If you do not have these available to you now you can save your application and upload them later. They must be uploaded prior to the Sydney Exchange application deadline, 29 March 2018.