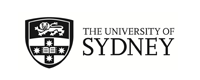 Program Terms:
Program Terms:
Period 1,
Period 2

Restrictions:
Sydney applicants only
Program Details: - unrelated header
Program Details:
Program Description:
Program Description:
About OS-HELP
OS-HELP is a loan available to eligible students enrolled in a Commonwealth supported place (CSP) who want to undertake part of their study overseas. The loan can be used for a range of expenses such as airfares, accommodation, and other travel or study expenses. Students may receive one loan per six-month study period and can access a total of two OS-HELP loans over their lifetime.

You are eligible for OS-HELP if you meet ALL of the below criteria:
you have been selected by your provider to receive an OS-HELP loan for a six month period (students must contact their provider regarding the application process);

you are an Australian citizen, permanent humanitarian visa holder or a New Zealand Special Category Visa holder who meets the long-term residency requirements;

you have not received an OS-HELP loan on more than one other occasion;

you are enrolled with an Australian provider as a Commonwealth supported student and have completed one equivalent full-time student load (EFTSL) - which is usually one year of full-time study;

you will be undertaking full-time study overseas and your overseas study will count towards the course requirements for the Australian course of study in which you are enrolled;

you will have at least 0.125 EFTSL of your course of study left to complete once you have finished your overseas study (usually one unit of study); and

you meet the tax file number (TFN) requirements.
Eligibility criteria and legislation around OS-HELP can change, so visit the Study Assist website for full details.
Loan amounts
In 2018, successful applicants can select from the following amounts to borrow per six-month study period:
non-Asian destinations: $2000, $4000, $$6665

Asian destinations: $2500, $5000, $7998
If you are taking a relevant and endorsed Asian-language course before studying in Asia, you can also apply for a a Supplementary Asian language loan of $1065. The language course must be in preparation for your primary study in Asia and cannot be credited to your degree.

You will be considered to be undertaking overseas study in Asia if you are undertaking study in at least one of the following countries: Bangladesh, Bhutan, Brunei, Cambodia, China, Democratic People's Republic of Korea (North Korea), Timor-Leste, Hong Kong, India, Indonesia, Japan, Laos, Macau, Malaysia, Maldives, Mongolia, Myanmar, Nepal, Pakistan, Philippines, Republic of Korea (South Korea), Singapore, Sri Lanka, Taiwan, Thailand, and Vietnam.
How to apply
In order to be considered for an OS-HELP Loan, you will need to submit the following before your eligibility to be assessed:
OS-HELP Loan for Overseas Study application through Sydney Student (online)

2017 OS-HELP debt confirmation form (online)
You will find the application link in Sydney Student under My Finance > Your finance > Scholarship, Prize and Bursary Applications>Available Applications>Apply for OS-HELP Loan for Overseas Study. Please note that the application link will only appear if you meet the key requirements to be eligible for the OS-HELP loan.

To complete the online application for loans associated with a program type please ensure that you have the following information at hand:
Loans associated with a semester- or year-long Exchange Program

Loans associated with a short-term program (Exchange or non-Exchange), placement or internship.

Study Period commencing year, commencing semester, duration of study
Nominated Exchange Destination University
OS-HELP loan amount you are requesting. Please select from the amounts available for your destination.
If applying for a Supplementary Asian language study loan, also provide: Language Course Start and End Dates and evidence of your enrolment in a relevant Asian language course

Name, start and end dates, and country of your overseas study program.

OS-HELP loan amount you are requesting

Faculty credit approval: Study Abroad credit approval from your home faculty which must include the University of Sydney unit of study and credit point value you will be credited upon successful completion of your overseas study.
Confirmation of program acceptance: An acceptance letter or email confirming your participation in the program. Please note that this must be addressed to you, not just a general description of the program
Study program overview: A brief overview of the overseas study program. This may be a copy of a brochure or web content regarding the program including the location and dates.
If applying for a Supplementary Asian language study loan, also provide: Language Course Start and End Dates and evidence of your enrolment in a relevant Asian language course
The online application will be assessed together with submission of the OS-HELP Debt Confirmation Form (online).

After completing an OS-HELP loan application online, you can also submit the OS-HELP Debt Confirmation Form through Sydney Student. Once you submit, you will be emailed a receipt and a PDF copy of your completed form will be available through your Sydney Student portal. If you have submitted the OS-HELP loan application but choose to complete your OS-HELP debt confirmation form at a later time, you can access the debt confirmation form through My Finance>Your finances>Government Forms.
Students remain subject to assessment and approval based on the government's eligibility criteria. OS-HELP loan applications will be assessed in order based on the application submission date and the program start date.

The Applicant home page on the Global Mobility database provides an overview of your application activities, including OS-HELP. While some information on OS-HELP Loans can be accessed on this page when you login with your University of Sydney credentials, sections are mainly for Sydney Abroad (staff) use only.
Application deadline
You need to apply for your loan in the six-month period before heading overseas. Allocation of OS-HELP loans normally takes place each semester.

Submit your application:
by 31 October for study commencing in the summer break or Semester 1 of the following year

by 31 May for study commencing in the winter break or Semester 2 of the same year

three months before the commencement of study if you're completing a short-term program, placement or internship.
Late applications may be considered if funding is still available.

If you are applying for a second OS-HELP loan, submit your application one month before the end of the first loan. Payment for an approved second loan will be made close to the start of the second six-month period.
More information
Applications will be assessed on a first-come, first-served basis.

Related correspondence will be sent to your university email address;

Loan applications for semester/year-long exchanges will be processed no earlier than 6 months prior to the program's start date and for short-term programs no earlier than 3 months prior to the program's start date.

If approved and loan offer accepted, students have to wait approximately 10 business days for the transfer to be made to their nominated bank account.

Students who have not achieved 48 credit points will be informed and will have to await the release of the current semester's results for their eligibility to be determined.

Students applying for a second loan must wait until the 6 month period associated with the first loan has ended prior to the second loan being processed.
Applicants are encouraged not to consider the loan as their primary source of funding as they remain subject to assessment and approval. Even if deemed eligible, the outcome may be finalised close to or even after you depart for your overseas study period.

What happens next?
We will let you know the outcome of your application by email. If successful, you will need to accept your offer and confirm your bank details straight away. The money will then be paid into your nominated bank account within 10 working days from the time you accept the offer.

If your plans or circumstances change before you receive the funds, we may withdraw the offer. Once you have received money from us, the debt has been incurred. It can only be repaid through the Australian Taxation Office, in the same way that you repay your student contribution through the Higher Education Contribution Scheme.

Log-in to the Global Mobility Database
The Global Mobility Database ensures all details about outbound mobility applications and funding are recorded centrally. When an OS-HELP application is received, a profile will be created on your behalf and will be linked to all your mobility-related activities. When you log in, the Applicant home page provides an overview of your mobility activities, including OS-HELP, allowing you to view details about your application and other information useful for you to access before or while overseas.

Links:
Current Student>Money>Fees, Finance and Costs>OS-HELP
For any questions, please contact Sydney Abroad.