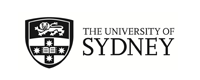 University of Richmond SAX
Richmond VA, United States
(Outgoing Program)
Program Terms:
Program Terms:
Semester 1,
Semester 2,
Year (Sem 1 & Sem 2),
Year (Sem 2 & Sem 1)

Partner University Homepage:
Click to visit
Program Details: - unrelated header
Program Details:
Program Description:
Program Description:
About
University of Richmond
Location: Richmond, VA
Year Established: 1830
Student population: 4,100

About
The University of Richmond is a private university in Virginia offering a collaborative learning and research environment which combines liberal arts with law, business, leadership studies, and continuing education.

Highlights
The campus is archetypally picturesque, complete with towering Virginia pines, green lawns and the large Westhampton Lake. Women were first admitted in 1914 and, while the University is now fully co-educational, men and women still have separate student governments and unique traditions. The University's mascot is the spider.

Unique characteristics
The University has the School of Arts and Sciences, the Jepson School of Leadership Studies, the Robins School of Business, the School of Law, and the School of Continuing Studies. Learning is integrated across the five schools.

Location
Richmond was once the capital of the Southern Confederate States – it's a southern city but with a more northern, international feel. It has historic red brick and brownstone buildings, skyscrapers and cobblestones, a downtown arts district and the James River, where you can go canoeing, kayaking, jogging, swimming or fishing. The University's suburban campus is 9 km from downtown Richmond and 145 km from Washington, DC.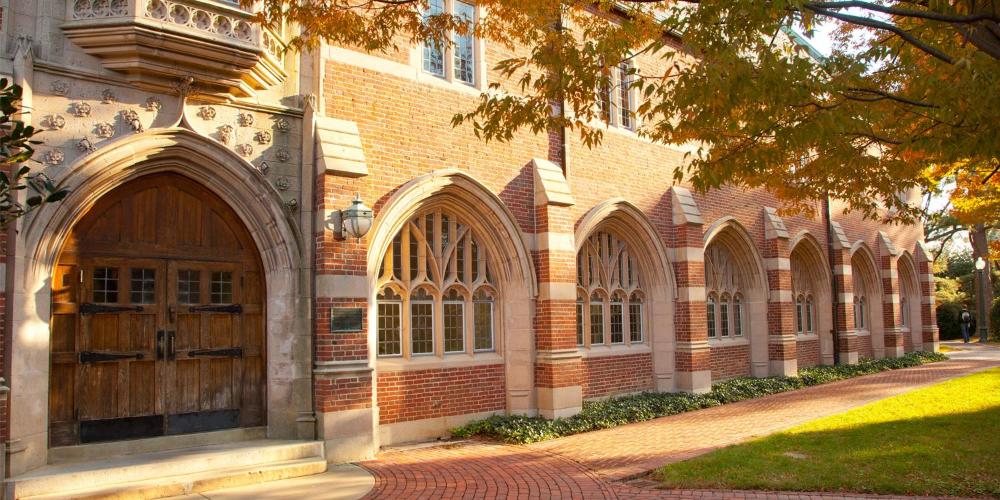 Academic Information
Course Catalogue
Information about units of study at the host university

Subject Area/s:
| | | |
| --- | --- | --- |
| Arts and Social Sciences | Business | Science |
| Education | Law | Music |
| Visual Arts | Health Sciences | |
Exclusions apply

Teaching Periods: Semesters/Terms
Term 1: August - December
Term 2: January - May
Credit (Full-Time Load/Semester)
| | |
| --- | --- |
| University of Sydney | Host University |
| 24cpts | 4.0 credit units |
The above full-time load is indicative only.
Applications for academic credit are assessed by the relevant University of Sydney faculty/department based on: study load, contact hours, assessment requirements and level of study.
Grading System
The university uses letter grades from A+ through F, based on a 4-point scale

Transcripts Issued by Partner
Transcripts will be available at the end of your exchange period
Languages
Language of Instruction
Classes at the host university are taught in English.
Language Requirement
See language requirement for non-native speakers of English.
Living
What is the host city like?
Find out more information about the host city

Accommodation
Housing options are offered by the host university

Cost of Living
Use this guide to estimate living expenses associated with studying overseas

Insurance
Students are required to obtain health insurance valid during their exchange
Useful Information
Student Experiences
Caitlin Read
Bachelor of Arts, Semester 1, 2015

Host City Highlights
Richmond has a cool mix of history, arts and natural landmarks. It was the capital of the South during the civil war so it boasts lots of history of the civil war and the slave trade. My exchange program took us to the Virginia Museum of Fine Arts which was really cool and there is plenty of night clubs and bars to check out. Carytown is a town closer to campus which has nice restaurants, shops and burger joints- a shuttle bus runs from campus to Carytown regularly. The James River was a popular place for students to hang out on sunny days where you could splash in the water and relax on the rocks. I did lots of walks around campus and the river park system- it was really beautiful.

Uni Life
I found it really easy to mix with the local students through my classes, after school activities and social parties. Greek life is quite big at RVA (exchange students aren't allowed to join) however they are very welcoming and the frats host themed parties on the weekends throughout the semester 'the lodges' which get pretty crazy. If you aren't into Greek life that's ok as there are plenty of students who aren't either, there is a bar on campus as well as food joints, cafes, the gym is really popular (amazing facilities: basketball courts, gym classes, squash, indoor running track etc.) and D Hall (dining hall) where students have a selection of amazing food in the campus cafeteria. The local students study hard and party hard so it's a really good vibe and perfect opportunity to experience an American 'college life'. The exchange students are always up to socialise and party- it's very easy to stick to the exchange student 'bubble' so it's good to get out and make friends with the 'local' students. (I stayed with friends in DC, NYC, Connecticut and Boston after semester so that's a plus to make new friends as well!).

Study
I did four subjects at Richmond (politics and sociology) with about two classes for each subject per week. The classes are more like seminars and there is a really good student to professor ratio. It makes it really personal and it's not uncommon to get coffee with a professor if you need extra help/guidance! The local students study hard as they have more pressure to do well but the exchange students are pretty relaxed so it's a good balance (my subjects were pass/fail). Assessments were somewhat frequent like USYD however 'finals week' was where the pressure was to do well and get the marks.

Cuisine
Food was classic American food- really good Mac N cheese, burgers, pizza and chicken.

Housing
About 95% of the student population lives on campus so it was a really cool college vibe. The campus is very big and exchange students were randomly placed in spare rooms across campus. I was in a first year all girls dorm however other exchange friends were in mixed dorms. I shared a room with an American girl which was different as I have never shared a room before- it was both good and bad as there wasn't much privacy but majority of people shared. I really liked that it was a college campus where you shared all your time with friends, it consisted of eating with friends at D Hall, gym, parties and some studying thrown in!

Money Matters
I can't remember exactly how much accommodation/food and insurance was but it was roughly $6-7k for a semester. I only had to pay my USYD fees which were good as local students paid about $60k USD to come to this university a year... Crazy! I didn't have to pay lots of expenses day to day as it was already included in my pre-paid fees. I just needed money for weekend trips away and going out at night. During semester I went to NYC, DC and did a road trip to Miami so majority of my money was spent on travelling to places.

Getting Around
My campus was located about a 15 minute drive to Richmond City so unless you had a friend with a car it was quite hard to get around. The college offered shuttle buses to Carytown and the city which was good. It's easy to stay on campus in the 'bubble' so it's important to leave campus and explore James River and Richmond now and then.

Travels
I liked staying in Richmond Virginia as it was a really good location on the East Coast. It was about a 1.5hr bus ride to DC and 5hr bus ride to NYC so I thought it was the perfect home base to explore the east coast. During spring break I went with two exchange friends and an American friend on a road trip to Miami which was fantastic. The student visa allows for 30 days of travel after semester finishes so I travelled with two exchange friends to South Carolina, Boston, Connecticut and NYC where we stayed with US friends. The exchange rate was annoying but food was generally cheap and we stayed in hostels along the way. I went home via Hawaii which was awesome but expensive! Try and plan in advance for flights to get cheaper deals as they can get expensive.

Top Tips
Richmond was an awesome location on the east coast. It allowed me to travel up and down the east coast during the semester. All exchange students are keen to travel so halve the cost and go with friends! Go out of your way to make US friends as they are really friendly but you have to make an effort. It's a lot easier to socialise and party if you are 21 however I turned 20 in college and it was fine... my cousins ID worked in every place I went to but would not recommend!
Want to read more experiences from Richmond? Find more here:
http://tinyurl.com/jgywnmm