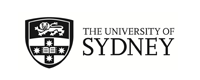 University of Wisconsin-Madison EXC
Madison WI, United States
(Outgoing Program)
Program Terms:
Program Terms:
Semester 1,
Semester 2,
Year (Sem 1 & Sem 2),
Year (Sem 2 & Sem 1)

Partner University Homepage:
Click to visit
Program Details: - unrelated header
Program Details:
Program Description:
Program Description:
About
University of Wisconsin - Madison
Location: Madison, WI
Year Established: 1848
Student population: 43,200

About
The University of Wisconsin-Madison (UW-Madison) is a highly regarded public university that is known for its academic excellence, student activities and beautiful campus. It's one of the highest ranking research institutions in the country - and one of its most prolific - and offers a full range of liberal arts courses and professional programs.

Highlights
The UW–Madison campus sits on an isthmus between the Mendota and Monona lakes. It has historic buildings, good sporting facilities, open spaces and 19 residence halls spread across two distinct neighbourhoods. The food in the University dining hall is excellent and there are more than 900 student organisations. There is a wide range of sports including the Badger football team.

Unique characteristics
At the UW–Madison there are more than 4,700 courses and exceptional facilities. Research is critical to the teaching here and studies are boosted by a world-class faculty, 46 libraries and 18 computer labs.

Location
Madison is rated as a great place to live, and one of the country's greenest, safest cities. It's excellent for pedestrians and bicycles, is gay friendly, offers good, locally produced food and has some interesting shops. You can visit Henry Vilas Zoo or Olbrich Botanical Gardens.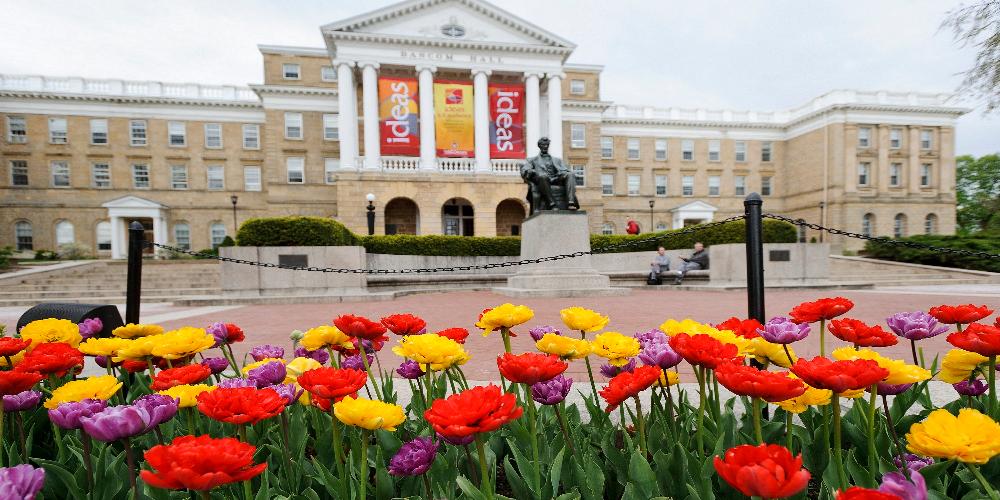 Academic Information
Course Catalogue
Information about units of study at the host university

Subject Area/s:
| | | |
| --- | --- | --- |
| Agriculture and Environment | Arts and Social Sciences | Business |
| Engineering | Information Technology | Health Sciences |
| Music | Science | Visual Arts |
Exclusions apply: Medicine, Veterinary Medicine, Pharmacy, Nursing, Law, Education

Teaching Periods: Semesters/Terms
Autumn Term: September - December
Spring Term: January - May
Credit (Full-Time Load/Semester)
| | |
| --- | --- |
| University of Sydney | Host University |
| 24cpts | 15-16 credits |
The above full-time load is indicative only.
Applications for academic credit are assessed by the relevant University of Sydney faculty/department based on: study load, contact hours, assessment requirements and level of study.
Grading System
The university uses letter grades from A through F, based on a 4-point scale.

Transcripts Issued by Partner
Transcripts will be available at the end of your exchange period
Languages
Language of Instruction
Classes at the host university are taught in English.

Language Requirement
See language requirement for non-native speakers of English.
Living
What is the host city like?
Find out more information about the host city

Accommodation
Housing options are offered by the host university

Cost of Living
Use this guide to estimate living expenses associated with studying overseas

Insurance
Students are required to obtain health insurance valid during their exchange.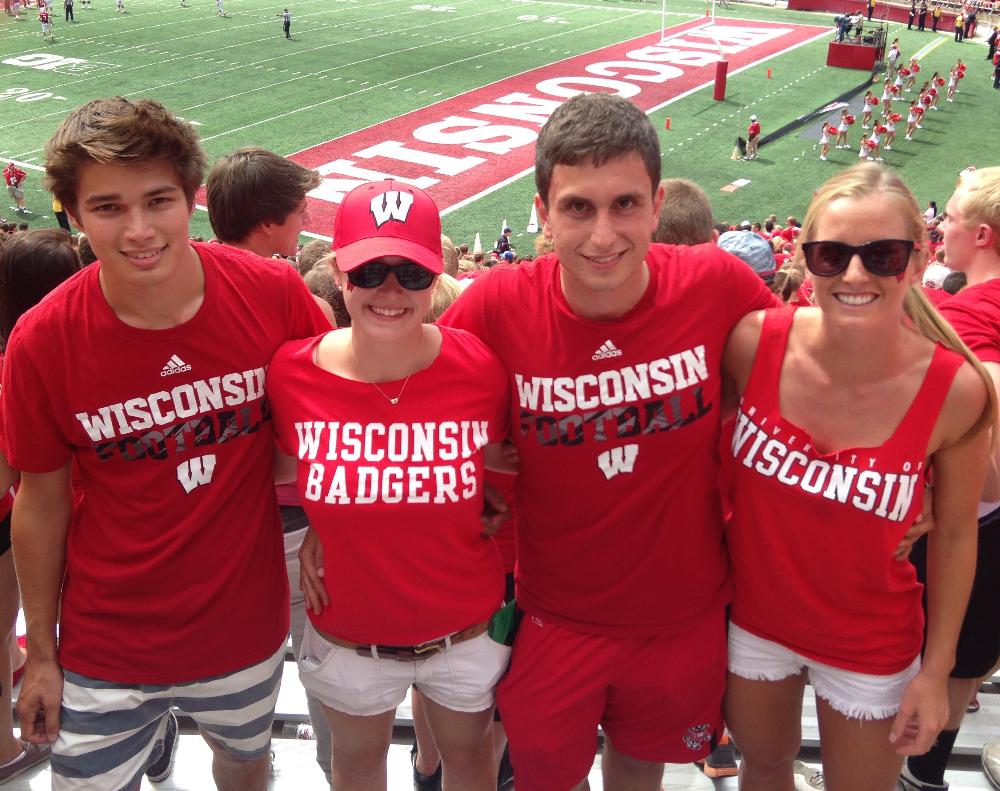 Useful Information
Student Experiences
University of Wisconsin-Madison
Geordie

Bachelor of Arts (Media and Communications), Semester 1, 2016
"I nearly finished university without going on exchange. I thought the whole preparation process may not have been worth my while. I'm so glad that I changed my mind, because study abroad has changed my life."

Host City Highlights
Madison was incredible because in the space of a few months the city transitioned from arctic blizzards to singlet and shorts familiarity. In the winter I loved skating on the enormous frozen lake that bordered the university. Later in the semester the city hosted a block party, Mifflin Day, which saw each house in the area overflowing with people and university pride. And of course there was game day, which isn't so much a sporting event as a public holiday/party.

Uni Life
University culture in Wisconsin can be gleaned from a snapshot of what students wear. It's pretty simple really, just red and white - Badger colours! There was enormous pride in the football, basketball, and hockey teams, but you didn't need to be an athlete to feel like a member of the club. Everywhere I went in America before and after my study period I met Wisconsin Badgers who embraced me because I'd worn those colours. The social scene is very accepting, especially if you're a foreigner. The pure amazement that Midwestern Americans experienced on hearing I was Australian was always so comforting and bemusing in equal measure. Just say "g'day mate" and you'll be sure to make friends.

Study
The classes I took were similar to those I've taken at the University of Sydney: there was usually two hours of lectures and one or two hours of tutorials per week, with class sizes ranging from 10 to 25 people. The classes were loads of fun, but not so consuming that I had to make any serious sacrifices regarding travel or socialising. In the end, my classes ensured I left Wisconsin with a healthy understanding of Islamic history, Russian film, and African-American culture, as well as with new friends and stories that will last a life time.

Cuisine
Wisconsin is the number one cheese manufacturer in America, so expect to load up on dairy. Lots of the cheese is delicious and some of it is fairly nondescript. A word of advice though, tell Wisconsinites it's all good. They are very proud of their cheese - Wisconsin number plates read "America's Dairyland" - and they take it personally if you don't love their cheese. You've been warned. In saying that, try cheese curds, they're great!

Housing
I found a room in a co-ed fraternity house, which was very unusual for exchange students. I didn't join the fraternity, but had a lot of fun with my housemates regardless. Lots of exchange students lived in the dorms, which is where first years generally stay. The dorms are always active, energetic, and extremely social places. If you're looking to party and meet people they're a great place to live. If you're looking for something more chilled then I would recommend staying in a shared house. They were fairly cheap and easy to find in Wisconsin. Most universities have student Facebook pages advertising rooms that need to be rented or subleased, so it would be a good idea to join one for the best deals.

Money Matters
I took approximately $10,000 Australian dollars and it lasted me the semester. I even spent two weeks in New York (expensive city) before arriving in Madison and I managed to survive. Obviously your budget should factor in what you want to do in the States. Interstate travel is expensive in America, so if you're planning to move between LA and New York to see a bunch of festivals for example, then obviously take more money.

Getting Around
The university bus, Badger bus, could get you from Madison to certain other Wisconsin cities, such as Milwaukee, for a relatively low cost. Greyhound buses are also fairly cheap throughout America. Transport in Madison itself was easy, as all students have a bus card which guarantees free rides and Uber is surprisingly cost effective.

Travels
I loved America in the winter, although it is mortally cold in Wisconsin. I remember walking outside with slightly wet hair and having the tips freeze solid. If you're not into cold weather, then go in the Fall. Each session has its perks: Spring semester is basketball season and it has Mifflin Block Party, while Fall semester is football season and the weather doesn't necessitate wearing fifteen layers.

Top Tips
Definitely throw yourself at every opportunity. Students typically only ever go on exchange once in their lives, so it's best to take risks and leave without any regrets. Besides, the social capital that exchange students hold in America for simply having an accent is an incredible ice breaker. I would also recommend being conscious of not getting locked into one activity or social group for your entire stay. Obviously students find their core group of friends, or their favourite social activities, but I would have regretted only ever going to college bars and not to the dive bars on the other side of town, or not making the effort to go hiking an hour out of the main city. Breaking my routine allowed me to be stimulated for my entire exchange experience.