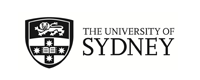 University of Malta FHS EXC
Msida, Malta
(Outgoing Program)
Program Terms:
Program Terms:
Semester 1,
Semester 2,
Year (Sem 1 & Sem 2)

Partner University Homepage:
Click to visit
Program Details: - unrelated header
Program Details:
Program Description:
Program Description:
About
Location: Malta
Year Established: 1769
Student population: 11,500 (800 international students)

About
The University of Malta is one of the oldest universities in the Mediterranean and Malta's only university. Its research is geared towards Malta's infrastructure and industrial development, while for students this fascinating archipelago in between Sicily and the North African coast offers a unique place to study.

Highlights
The main campus is situated at Msida and there are other campuses at Valletta, which houses the original Old University Building, and another on Malta's sister island, Gozo. Here you'll get internationally recognised teaching and a large variety of subjects in an idyllic, sunny Mediterranean setting. All of the teaching at the University of Malta is in English.

Unique characteristics
The University is an important part of Malta – it's the island's only university and its research encompasses several local issues, including Malta's fauna and flora, its history, indigenous disorders such as thalassaemia and Maltese linguistics.

Location
In the middle of the Mediterranean, Malta offers a unique cultural heritage including the Phoenicians, Romans, Byzantines, Arabs, Normans and the Knights of St John. There are plentiful beautiful beaches, diving and wonderful seafood. You can visit amazing prehistoric temples and fossil sites, massive churches, small villages where people still travel by horse and cart, and fishing boats painted with eyes like those of their Phoenician predecessors. The country is a mix of cultures, with its own language, Malti, which contains Italian, French and English words, and cuisine which mixes Sicilian and Middle Eastern influences.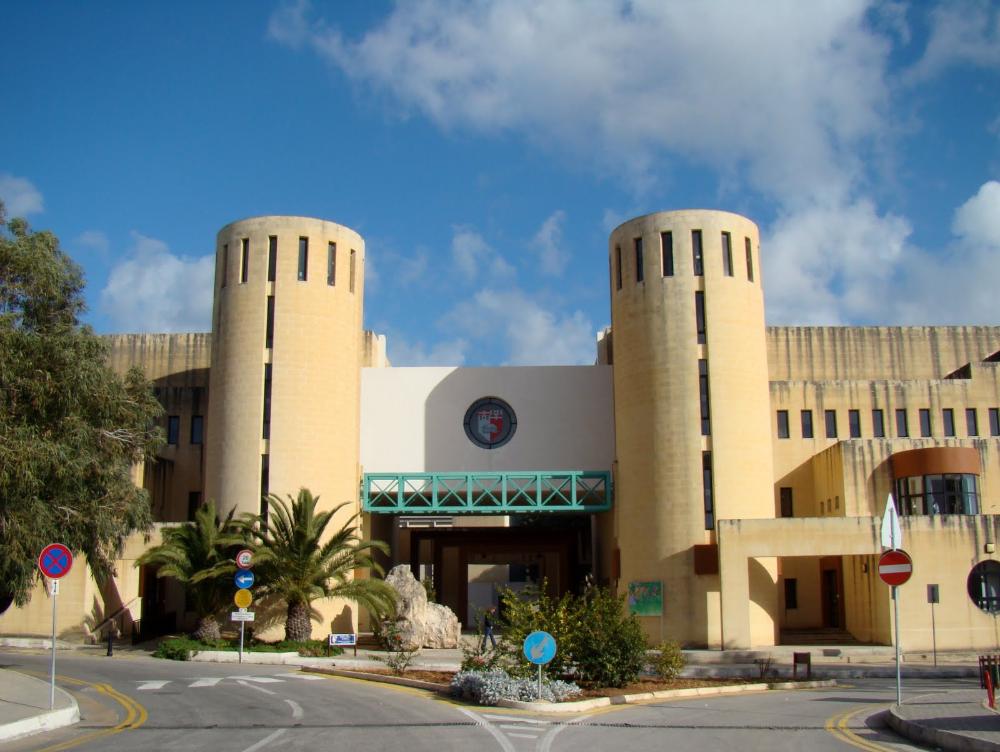 Academic Information
Course Catalogue
Information about units of study at the host university

Subject Area/s: Health Science (Radiography)
Exclusions Apply: Only available for Post Graduate students

Teaching Periods: Semesters/Terms
Semester 1: September- January
Semester 2: February - June

Credit (Full-Time Load/Semester)
| | |
| --- | --- |
| University of Sydney | Host University |
| 24cpts | 30 ECTS |

Applications for academic credit are assessed by the relevant University of Sydney faculty/department based on: study load, contact hours, assessment requirements and level of study.

Grading System
A+= 95-100%
A = 80-94%
B+= 75-79%
B = 70-74%
C+= 65-69%
C = 56-64%
D+= 50-54%
D = 25-49%
CP= 35=44%
F = 0-44%
More information on the host university's grading system

Transcripts Issued by Partner
Transcripts will be available at the end of your exchange period
Languages
Language of Instruction
Classes at the host university are taught in English.
Living
What is the host city like?
Find out more information about the host city

Accommodation
Housing options are offered by the host university

Cost of Living
Use this guide to estimate living expenses associated with studying overseas.

Insurance
Students are required to obtain health insurance valid during their exchange.
Useful Information
For Exchange/International Students
Specific information for exchange students provided by the host university

Semester/Term Dates
Access the University's calendar

Orientation
Orientation will be held at the beginning of the semester.

Support Services
The International and EU Office provides services and assistance to exchange students.

Visas
Information from the host university
Student Experiences
Host City Highlights

If you are thinking of studying in Malta, you probably understand that it is a pretty small place. The host 'city' accounts for the entire island. Malta is known for its clear water, so enjoy some swimming while you are here. The ocean is never far away and and you will definitely need to cool off if you are on the island during their summer. Great places to swim that aren't too far from the university includes Exiles Bay and The Point where you have a very beautiful view of Valletta, the capital (see photo). Nice beaches on the main island include Golden Bay and Ghajn Tuffieha Bay. Go and see The Blue Lagoon on the small island of Comino (you can get a boat here and it will cost you 15-20Euros return). Try to go here during the week and out of peak season as it can get quite packed. There are so many more places worth seeing, the Blue Grotto, St Peters Pool, Crystal Lagoon just to name a few.

Try to spend a long weekend at Gozo, Malta's sister island. Personally, this was my favorite place in Malta. It is less busy than Malta's main island and is more traditional/ less touristic. It is worth going to Gozo during both during the cold and warmer months having more green spaces and cliff walks during the winter and great swimming spots during the summer (e.g. Ramla Bay, Wied il-Ghasri, Hondoq Bay etc.) The Cittadella in the capital is a must see offering amazing views of the whole island. Also get out to see where The Azure Window once stood, there is the Inland sea near by and the area is still very beautiful even without the window.

Malta is a pretty religious island with something like 365 churches. Each 'village' celebrates their churches saint during the summer period. Celebrating includes spectacular firework displays, processions, band music, food and drinking, so there is something for everyone even if you aren't religious.

A place every student gets to know is Paceville. It is the main bar and clubbing strip in Malta. There are a range of locations that offer different atmospheres. Personally, I loved Fuego Salsa Bar which offer free Salsa dance classes throughout the week.

To be honest, there is always some free even in Malta (Jazz Fridays in Valletta, markets, Firework competitions etc.) So just keep an eye out and you will never be bored.

Uni Life

The Maltese are very friendly and there is a big Erasmus community. You are likely to find yourself studying alongside a lot of students from all around Europe, as well as some from Canada and America. As the university teaches in English, it is the common language making it very easy to communicate and develop friendships.

If you are interested in becoming involved in student life, the opportunity is there with the university offering many clubs that they explain during orientation. There are academic, religious and sporting groups you can become part of.

The most popular student club among exchange students is ESN (Erasmus Student Network). This is a great way to meet other exchange students and to have fun during you exchange. They run a lot of party events like a weekend away in Gozo, boat parties, pub crawls and nights out in Paceville.

Personally, I made both international and Maltese friends. I didn't find it hard, people are very social and welcoming. You just need to make an effort to find yourself in situations where you can meet others, like joining ESN or staying in a share house/ apartment.

Study

My experience with The University of Malta is quite unique as I was studying Occupational Therapy, which is quite separate from the rest of university life. My course included a heavy load where I was at university 4 to 5 days a week, for most of the day. However, it really depends what field you are studying and subjects you choose. A lot of my friends in other courses had a much lighter load where they were only at university for 3 days.

If you are taking on a full load, you need to complete 30ECTS. For me, this was the equivalent of 8 subjects. I found the course quite different from Sydney including more contact hours but less assessment work to complete in personal time. Malta's preferred way of assessment is exams. These exams are usually very heavily weighted and tend to take place at the end of the semester. It isn't uncommon to have 100% weighted exam or assessment during finals. This has pros and cons taking the pressure off during semester where you can enjoy a lot of Malta's cultural festivities and student events. However, it does make for a pretty intensive examination period.

Cuisine

Well if you are a student, you are probably cooking at home. Most students will try to shop at Lidl being the cheapest grocer. There are also lots of small convenience stores that are well stocked and always tend to be within walking distance.

If you are eating out in Malta, you should definitely try some of their seafood. Being an island, there is a lot and it tends to be affordable. If you love seafood and want to buy/ cook it, they have a market every Sunday morning at Marsaxlokk where all seafood is sold fresh. Alternatively, you can go out for lunch/dinner in Marsaxlokk were you can buy a dish of seafood purchased fresh from the markets that morning. Octopus is particularly popular choice but their calamari and fish is also amazing.

Maltese love rabbit and it is considered a specialty of the island. There are a few different ways the Maltese cook rabbit, but their "Rabbit Stew" is very popular. I think the best rabbit on the Island can be found in L-Imgarr, I like a place called "Il-Barri". However, L-Imgarr is full of great restaurants and is probably the best place to eat overall. Food here is great and very affordable where all of Malta's traditional dishes are sold.

One thing you are bound to eat are "pastizzi", which are traditional Maltese pastries. These are sold everywhere and are dirt cheap! They are 20-50cents per pastizzi. The traditional varieties include peas and cheese, however, you can also find them with chicken.

The Maltese are huge on food. A good thing to keep in mind is that servings tend to be massive, so always eat out on an empty stomach.

Housing

The university has a residency where a lot of students reside. Personally, I didn't think it was the best option for myself. The residency is about 4km away from the university, so they have a free shuttle bus to/ from the university every hour. This can be pretty inconvenient because you can be waiting around for up to an hour. Also, the residency seems pretty expensive for what it offers, the facilities are quite old and the rooms are quite small.

One massive benefit at staying at the residency is the social culture. They have a pool and bar and you will never be bored as students are always around. It is a party hub and while it may not be the most comfortable place to live, I know a lot people who stayed there wouldn't have wanted to live anywhere else.

There is also a hotel that some students stay in close to the university (5 min walk) called Hotel Kappara. However, this is a costly option. It is comfortable and convenient, but a lot of students don't stay there because of the cost. Consequently, there isn't a great social atmosphere, but you have privacy and quiet.

What a lot of other students and myself did is stayed in a share apartment or house in the Kappara or Msida area. Apartments in this area walking distance from the university, this is important as Malta's public transport isn't reliable. You also have a lot of facilities accessible in these areas (shops, pharmacy, Doctors etc.) So if you live around here, you can pretty much manage your week on foot to get what you need done (study, shopping etc.) Also, staying in a shared living space provides the social atmosphere. I made a lot of life long friends in my share house and I think it was one of the main reasons why my experience was so wonderful.

Money Matters

My monthly expenses included rent, food and transport. I wouldn't describe rent as cheap in Malta, but it definitely isn't Switzerland. The most affordable option is renting a room in a share house/ flat. Where I was staying was a bit costlier, paying almost 500 Euros a month. However, for me this was worth it being a 5 min walk from the university with rent including breakfast, cleaning, laundry services and my own private room. My share house was also comfortable and modern with a roof that offered great views and a nice TV area which was great for house movie nights, so I didn't mind paying a bit more. I know people who were paying around 300- 400 Euros a month for locations near the university, so shop around and see what is worth it for you. Malta can be difficult to find accommodation during peak season, so get onto this quickly.

Food isn't too bad in terms of cost. I always shopped at Lidl because it was generally the cheapest. If you shop at the convenience stores, it can be quite expensive. While living at Malta, you can definitely afford to eat out a few times. You can expect to pay around 20-25Euros for a dish. Portions tend to be massive, so dinner means lunch the next day if you take a 'doggy bag' home. Cost depends on where you eat out being more expensive in the Valletta, St Julian's and Sliema area.

Transport isn't costly at all. As mentioned earlier, depending on where you live you can walk to access what you need. This is what I did and I only used transport for outings. The only form of public transport available is buses. You are eligible for a student card which entitles you to student fairs. From memory, I think this is about 70cents for 2 hours of travel. This means you can get on and off as many buses you like and travel what ever distance you please within 2hours for 70cents. I spent roughly 75Euros on all my bus transport for the whole 5 months I was studying there.

Over all, I was within my budget and this was without saying no to a lot of opportunities. What the university recommends per semester (I think this is around $7000) is definitely enough to cover your expenses and enough money for you to enjoy yourself. In terms of money saving tips, if you want to do activities on the island, it doesn't hurt to ask for a better deal. Also, check out the website "Deal Today Malta", they offer great discounts on lots of experiences.

Getting Around

As previously mentioned, buses are the only form of public transport on the island. The buses in Malta aren't great. Seeing as it a small and old island, the road infrastructure cannot handle the amount of people on the roads resulting in crazy amounts of traffic. Consequently, buses are often late and sometimes don't come at all. Buses also won't stop if they are full, so keep this in mind during peak season especially when trying to travel to touristic locations. It is worth making sure you live in an area that you can access facilities on foot.

Considering Malta is such a small place, it sounds like the perfect place to cycle. Personally, I wouldn't recommend this as there are not may cyclists and drivers can be a bit crazy. It is not a safe option.

Of course, if you get desperate, Malta also has taxies. The most reliable taxi company is E-Cabs. They offer flat rates and you can book these cabs online.

Travel

Malta gets massive bonus points for this! It is located in the heart of the Mediterranean so the rest of Europe is very accessible. Sicily is about a ½ hour flight and Rome is about an hour flight away. Ryan Air, Europe's most affordable airline, runs through Malta. You can score some pretty amazing deals on flights and can be almost anywhere in Europe within 4 hours. It is best to keep an eye on Ryan Air's website and check prices. It tends to be cheaper out of peak season which is July- September.

I personally traveled to Sicily and Rome during semester, but then completed a longer backpacking trip after my semester finished where I used Malta as my base and traveled across a lot of Europe. The best way to travel from Malta is via plane, being the cheapest option. However, you can also catch a ferry to Sicily. This is a bit more expensive, but has a different appeal.

Top Tips

Malta has a different way of life, so go there with an open mind and embrace all the things that might be different and at times, frustrating (e.g. the buses). It is an island located in the Mediterranean, but the culture is somewhat of a half way between Italian and Arabic culture so to speak. You can see the influence in their food, language and history.

There are many wonderful things this island has to offer including its international community. You can expect to meet lots of different people from all over the world and this was one of the reasons I loved it so much.

I would recommend joining ESN and obviously say yes to every opportunity, just like every exchange student would recommend. I would also recommend exploring some of Europe while being based in Malta, some of the airfares are just so cheap that they are too good to pass up.

If anyone is specifically interested in Malta and would like more information, feel free to contact me.