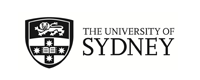 University of Washington EXC
Seattle WA, United States
(Outgoing Program)
Program Terms:
Program Terms:
Semester 1,
Semester 2,
Year (Sem 1 & Sem 2),
Year (Sem 2 & Sem 1)

Partner University Homepage:
Click to visit
Program Details: - unrelated header
Program Details:
Program Description:
Program Description:
About
University of Washington
Location: Seattle, WA
Year Established: 1861
Student population: 44,800
University ranking: 26
About
Located in the heart of the Pacific Northwest, the University of Washington (UW) is a top ranked research institution and one of the world's preeminent universities. Its campuses are in Seattle, Tacoma and Bothell, and it has a world-class academic medical centre. UW receives more federal research funding than any other public university in the US and is one of the top employers in the state.

Highlights
There are two museums, a theatre, library and a student-union building, with more than 800 student organisations on offer. There is a wide variety of sports and great sporting facilities – UW teams are known as the Huskies – and you can enjoy a variety of water activities such canoeing, kayaking and walking along the lakes.

Unique characteristics
UW has 16 colleges and schools and offers 1,800 undergraduate courses each quarter. Undergraduates have the opportunity to conduct research and benefit from experiential learning.

Location
A city of diverse neighbourhoods, stunning scenery and a music scene that has produced Kurt Cobain, Jimi Hendrix and Macklemore, Seattle is never dull. It's the home of Boeing, Microsoft, Amazon.com and Starbucks, but also offers wonderful markets, quirky shops and numerous microbrews. UW's campus is at the edge of Lake Union, about 5km from downtown, and offers pleasant surrounds and beautiful architecture with views of Mt Rainier.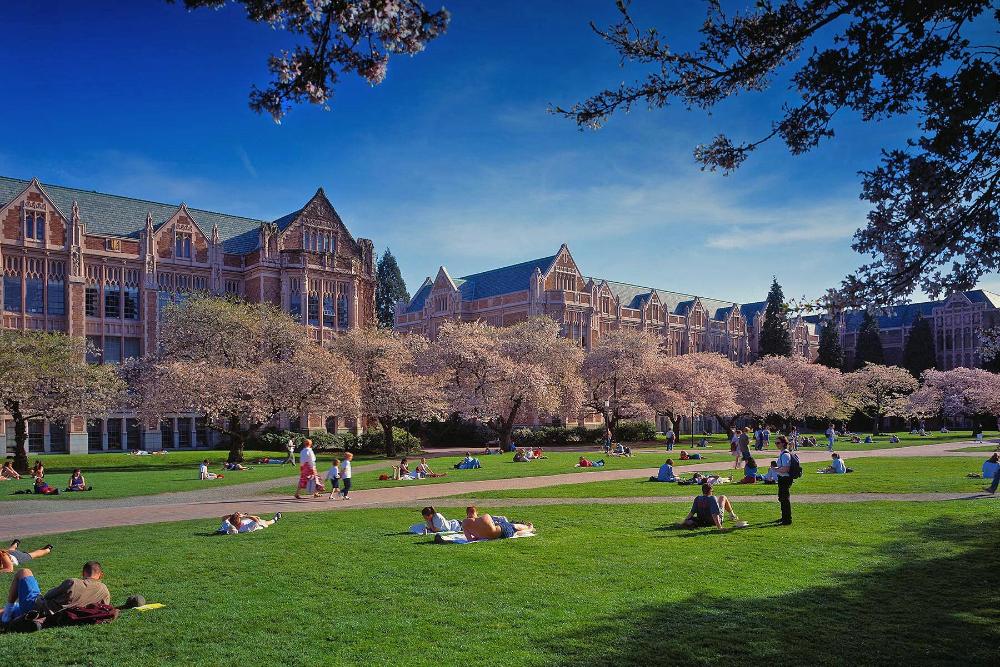 Academic Information
Course Catalogue
Information about units of study at the host university

Subject Area/s:
| | | |
| --- | --- | --- |
| Arts and Social Sciences | Music | Science |
| Visual Arts | Education | |
Exclusions: Design, Education, Computer Science, Economics Restrictions apply to Architecture, Communications, Engineering, Genome Sciences, Health Sciences, Psychology, Law, Sociology, Society & Justice and Studio Art. Access to units of study outside the College of Arts and Sciences is limited.

Teaching Periods: Semesters/Terms
Autumn Term: September - December
Winter Term: January - March
Spring Term: March - June

*IMPORTANT* Please note that if you attend the University of Washington in semester 2, Winter quarter finishes mid-way through March. If you will be enrolling in University of Sydney units in the following semester 1, you may miss more than three weeks of classes. You may have the option to enrol in the Fall quarter at UW only, completing the maximum number of credits to receive up to 18 credit points towards your University of Sydney degree. Please note this may have an impact on your progression. It is recommended you discuss this option with Sydney Abroad and your home Faculty if relevant.
Credit (Full-Time Load/Semester)
| | |
| --- | --- |
| University of Sydney | Host University |
| 24 cpts | 24 credits |
The above full-time load is indicative only.
Applications for academic credit are assessed by the relevant University of Sydney faculty/department based on: study load, contact hours, assessment requirements and level of study.
Grading System
The university uses letter grades from A through E, based on a 4-point scale

Transcripts Issued by Partner
Transcripts will be available at the end of your exchange period
Languages
Language of Instruction
Classes at the host university are taught in English.

Language Requirement
See language requirement for non-native speakers of English.
Living
What is the host city like?
Find out more information about the host city

Accommodation
Housing options are offered by the host university

Cost of Living
Use this guide to estimate living expenses associated with studying overseas

Insurance
Students are required to obtain health insurance valid during their exchange
Useful Information
Student Experiences
Yangni Liu, Semester 2, 2016
Bachelor of International and Global Studies

Uni Life
I got health insurance through My UW (student online account). FIUTS in UW is the orientation program.

Study
3 courses are the optimal amount for UW as one quarter is very short. I did not expect there to be lots of homework within every 2 weeks. So I became even more diligent than in Sydney.

Housing
I live at Identity. As I did not apply a one bedroom on-campus successfully, my friend recommended me a studio which is very close to school and places to eat, however it is a little bit small and there is no complete kitchen. At first when I moved in my studio I found there is no quilt and pillow for me, so I went to Target by myself and carried a lot of things.

Money Matters
I use the Bank of America. You should go to the bank when you have a stable place to live, as they will give you a permanent card after 1 week by mailing.

Top Tips
Apply to the student dormitory early so that you do not need to find a more expensive place to live. Cook at home or eat less every day. I started to meet friends proactively, as I did not have many friends in UW. But I found I became better in handling some things related to social contact.