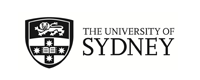 University of California EXC
Berkeley CA, United States;
Davis CA, United States;
Irvine CA, United States;
Los Angeles CA, United States;
Merced CA, United States;
Riverside CA, United States;
San Diego CA, United States;
Santa Barbara CA, United States;
Santa Cruz CA, United States
(Outgoing Program)
Program Terms:
Program Terms:
Semester 1,
Semester 2,
Year (Sem 1 & Sem 2),
Year (Sem 2 & Sem 1)

Partner University Homepage:
Click to visit
Program Details: - unrelated header
Program Details:
Program Description:
Program Description:
About
University of California

Location: Goleta, CA
Year Established: 1869
Student population: 238,000
University ranking: 8 (Berkeley); 3 other campuses are ranked within the Top 50 and another 4 in the Top 150 according to the THE World Rankings.

About
The University of California is an entire university system comprising 10 campuses across California, including San Diego, Santa Barbara, Irvine, Riverside, Merced, Los Angeles, Berkeley, Davis and Santa Cruz. Eight of these campuses are ranked among the best in the world. Combined, they offer 150 academic disciplines, have 1.7 million alumni and have produced 61 Nobel laureates.

Highlights
Across its campuses, the University has dozens of museums, art galleries, concert halls, marine centres and observatories. There are five medical centres, three national labs run by the University for the US Department of Energy, numerous research centres, UC Press and UCTV.

Unique characteristics
The University of California attracts the best and brightest students from many diverse backgrounds – including 40 per cent from low income families. Its faculty are among the most innovative and respected internationally, and have changed the world in areas as diverse as biotechnology, computer science, art and architecture. More of its academic departments are ranked in the top 10 nationally than any other public or private university.

Location
UC's campuses are as diverse as California itself. With sunny beaches and snowy mountains, busy highways and sprawling cities, there's a real sense of energy and dynamism in this western state. You can take a road trip through historic Gold Country along Hwy 49, through Napa wine country or around Lake Tahoe, climb the mountains of Sierra Nevada or visit Hollywood – the choice is up to you. You must select 3 of the 9 campuses in order of preference and the host university will determine the final campus placement.
Academic Information
Course Catalogue
To consult unit of study information at the host university, you should first check the majors offered at each UC campus, then browse the course catalogue of the campuses that offer the field/s of study you wish to enrol in overseas.

Subject Area/s:
| | | |
| --- | --- | --- |
| Arts and Social Sciences | Business | Science |
| Agriculture | Engineering | Music |
| Visual Arts | Health Sciences | Architecture |
Exclusions: Education, Medicine, Nursing & Veterinary Medicine.

Restrictions: Strict academic restrictions apply for Architecture, Music, Visual Arts, Business & Management, Economics, Engineering & IT, Film, Media and Communications, Legal Studies and Psychology.
To see
restrictions
for these study areas, select "Undergraduate Impacted Majors" on the linked page.

Pre-requisites: Students wishing to study Biology, Business, Economics, Engineering or Psychology must meet additional pre-requisites to be considered for a place at the University of California.

Teaching Periods: Semesters/Terms
UC Berkeley (UCB) and UC Merced (UCM) operate on the semester system.
Semester 1 (Spring) - January-May
Semester 2 (Fall) - August-December

All other UC campuses operate on the quarter system.
Semester 1 (Winter and Spring Quarters) - January - June
Semester 2 (Fall and Winter Quarters) - September - March

IMPORTANT - Please note that if you are accepted to a UC campus that runs on a quarter system in semester 2, Winter quarter finishes mid-way through March. If you will be enrolling in University of Sydney units in the following semester 1, you would miss more than three weeks of classes. You may have the option to enrol in the Fall quarter at UC only, completing the maximum number of credits to receive up to 18 credit points towards your University of Sydney degree. Please note this may have an impact on your progression. It is recommended you discuss this option with Sydney Abroad and your home Faculty if relevant.

Credit (Full-Time Load/Semester)
| | |
| --- | --- |
| University of Sydney | Host University |
| 24cpts | 15 credits |
The above full-time load is indicative only.
Applications for academic credit are assessed by the relevant University of Sydney faculty/department based on: study load, contact hours, assessment requirements and level of study.
Grading System
Letter grades at the host university are awarded based on the 4-point scale.

Transcripts Issued by Partner
Transcripts will be available at the end of your exchange period
Languages
Language of Instruction
Classes at the host university are taught in English.

Language Requirement
See language requirement for non-native speakers of English.
Living
What is the host city like?
Find out more information about the host city

Accommodation
Housing options are offered by the host university

Cost of Living
Use this guide to estimate living expenses associated with studying overseas.

Insurance
Students are required to obtain health insurance valid during their exchange.
Useful Information
Student Experiences
Sophie-Anais Barbeau-Scurla
Bachelor of Arts (Media and Communications) and Bachelor of Laws, Semester 1, 2015

Host City Highlights
We would usually go into San Francisco (Golden Gate Bridge, Sausalito, Marin Headlands, Dolores Park, Mission district, Castro, Union Square, AT&T park). In Berkeley there's lots to do as well (Berkeley Marina, hiking, CalDay/Caltopia, college games).

Uni Life
Berkeley is basically a college town about 20minutes by BART (Bay Area Rapid Transit) from San Francisco. I would say that Greek life is probably not as prominent as at many other American universities but students participate in many clubs and societies (academic and social). I was in the FAST (Fashion and Student Trends) society and wrote weekly blog posts and went to fashion shows and events, it was a great way to meet local students and make friends. There is a very rich social scene, students work very hard during the week and socialise on the weekends.

Study
Three hours of class per subject per week. You have to do a minimum number of units depending on your major. Class sizes range from 20-200. Mix of lectures, seminars, tutes depending on subject. They use the Socratic method, you will be called on. I really recommend DeCals! These are 1 or 2 unit subjects that are student-led, which can help you get to the minimum number of units, they range from fitness, to music history, to interview preparation (I did a DeCal with guest speakers from Google and Apple!!). Save your electives for exchange if you can, that way you can study what you're passionate about/interested in, but might not be your major! Classes are very competitive especially for international exchange students, so have lots of backups.

Cuisine
Berkeley is very multi-cultural and has a range of cuisines. I would definitely recommend La Note for brunch (French cafe), Angeline's (Louisiana southern kitchen), Cinnaholic (vegan cinnamon buns), Josh-ya (sushi), Jupiter's & Artichoke's (pizza places), Mount Everest (Indian), Thai Basil, Gyros (Turkish falafel) and of course In & Out burger (available only in California)! You can basically get all types of food in Berkeley, but they will give you massive portions.

Housing
I lived at International House Berkeley on Greek row, which was a very social part of campus. I-house is pretty expensive but meals are included and it's very easy to make friends. Everyone is of the same mind-set and very travel oriented whereas Berkeley students in the dorms have to study quite a lot. A lot of people at i-house were over 21 though, so the dorms might be better for younger students. I had a roommate who was from the Bay Area and had lived in SF her whole life. I went to see a baseball game with her family and went out to dinner with them - it was like having a host sister which was great. Co-ops are another great option, much cheaper but you have to do weekly chores which is limiting for travel.

Money Matters
Since the i-house payment was a lump sum with food included, my main expenses were for the weekend, which I had budgeted for. I think you can work for 10 hours on campus but I didn't have time as Berkeley was quite academically demanding, even though it is PASS/FAIL you still have to do all the work, and I wanted to do so many trips and attend social events. I think take more than you need but try to be frugal. Also the gym membership was $10 (all inclusive, including classes) for the entire semester.

Getting Around
You can travel on the bus with your student card for free (definitely catch it to First Fridays in Oakland). The BART is really good and the best way to get into San Francisco, similar prices to trains here. Uber and Lyft are very popular especially for getting back after a night out in the city. If you want to go anywhere outside the city you need a car (in hindsight, my friends and I should've probably just bought a car to use the whole semester, although parking in Berkeley is horrendous).

Travel
Petrol was $20 USD for a full tank and being in California we did weekend trips almost every weekend. Often spending $150 for accommodation (AirBnB - Friday and Saturday nights), food, car rental (Hertz or Enterprize) and petrol. The only way to really get around in California is by car (pack it full with 5 people – it's more fun and cheaper). I went to Point Reyes, Santa Barbara, Big Sur, Arnold (look for cabins!), Lake Tahoe (I went twice, both to the California and Nevada sides), Yosemite (check out Mirror Lake!), Mount Diablo, Las Vegas. I spent Spring Break in Cabo, Mexico, which was pretty cheap and that classic American 'Spring Break' experience. I did a big road trip at the end of my exchange with friends I had met. We went to 11 states in 26 days. We rented a van and camped the whole time. 1. Up the California coast, 2. Lake Tahoe, Nevada, 3. Portland, Oregon, 4. Seattle, Washington, 5. Vancouver, British Columbia, Canada 6. Alberta, Canada, 7. Montana, 8. Ohio, 9. Idaho, 10. Wyoming (Yellowstone National Park) and 11. Grand Canyon, Arizona.
I also went to visit some friends in LA and New York afterwards (I signed up for flight alerts and got a $200 return flight which was pretty amazing).

Top Tips
Go on as many road trips as you can, California has such a diverse landscape. Make American friends not just internationals. Berkeley professors are generally the best in their fields, take advantage of this and go to consultations and network. Explore Berkeley; it has such a rich history and so many different stores/cafes. Stay on top of your studies, if you're organized (they usually only have mid semesters and finals) and work hard during the week so you can have fun on the weekends!
Want to read more experiences from University of California? Find more here: http://bit.ly/2gWX7hD