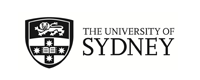 University of Arizona EXC
Tucson AZ, United States
(Outgoing Program)
Program Terms:
Program Terms:
Semester 1,
Semester 2,
Year (Sem 1 & Sem 2),
Year (Sem 2 & Sem 1)

Partner University Homepage:
Click to visit
Program Details: - unrelated header
Program Details:
Program Description:
Program Description:
About
University of Arizona
Location: Tucson, AZ
Year Established: 1885
Student population: 40,600

About
An innovative, bold university, the University of Arizona (UA) is a global leader for research, entrepreneurship and the employability of its graduates. Among its faculty are Pulitzer and Nobel Prize winners, thought leaders and eminent professors. Its strengths include space sciences, optics, biosciences, medicine, arts and humanities, business and technology transfer.

Highlights
UA features a planetarium, an entire ecosystem under a glass dome, Biosphere 2, and is leading a mission to send a spacecraft to bring samples back from an asteroid. The campus features tech parks, a medical centre that's regarded as one of America's best hospitals, the large Arizona State Museum, and a unique collection of trees semi-arid climates around the world.

Unique characteristics
There is a wide variety of academic programs, with more than 300 undergraduate and graduate degrees taught by 20 colleges and 11 schools.

Location
Tucson is Arizona's second largest city and offers and invigorating and fun intellectual environment. There are 19th century buildings, a strong Hispanic culture and many high quality Mexican restaurants, as well as a large student population. It's surrounded by the stunning desert scenery of the Saguaro National Park and the Santa Catalina Mountains.

Academic Information
Course Catalogue
Information about units of study at the host university

Subject Area/s:
Arts and Social Sciences

Architecture

Science

Agriculture

Engineering

Music

Visual Arts

Health Sciences

Education

Social Work
Exclusions: Business, Economics, Computer Science, Pharmacy, PG Architecture, Media and Communications (restricted).

Teaching Periods: Semesters/Terms
Term 1: August - December
Term 2: January - May
Credit (Full-Time Load/Semester)
| | |
| --- | --- |
| University of Sydney | Host University |
| 24cpts | 15 units |
The above full-time load is indicative only.
Applications for academic credit are assessed by the relevant University of Sydney faculty/department based on: study load, contact hours, assessment requirements and level of study.
Grading System
The university uses letter grades from A through E, based on a 4-point scale

Transcripts Issued by Partner
Transcripts will be available at the end of your exchange period
Languages
Language of Instruction
Classes at the host university are taught in English

Language Requirement
See language requirement for non-native speakers of English.
Living
What is the host city like?
Find out more information about the host city

Accommodation
Housing options are offered by the host university

Cost of Living
Use this guide to estimate living expenses associated with studying overseas.

Insurance
Students are required to obtain health insurance valid during their exchange.
Useful Information
Student Experiences
Eleanor Prokop
Bachelor of Arts, Semester 1, 2016

Host City Highlights
Sabino Canyon, Spring Break in Mexico, Rialto Theatre, restaurants and student activities.

Uni Life
Greek life made for the most of the social scene, as a lot of the situations were run by or in association with fraternities and sororities. I got to know the local students through student pizza nights and events, as well as pool parties, other residents in my apartment building and members of frats and sororities.

Study
Contact hours were long, but the work was very easy. I had small, intimate classes with only one large lecture hall. The work was unchallenging and I found assignments easy to complete. Classes for creative writing were excellent, as were classes on American culture.

Cuisine
Mexican was everywhere, and delicious. Illegal Pete's burrito bowls were a favourite of the students. The food was cheap and easy to eat out affordably - it cost more to buy fruit and vegetables from the grocery store than it did to eat out.

Housing
I lived in a student apartment building, similar to Urbanest. It was a lot of fun - had a rooftop pool, a gym and study rooms. There were also dormitories, but they suited people who were younger and unable to go out with the 21 year olds. I lived with 2 girls who taught me a lot about American culture and how to get around the school. I would not recommend the Hub, however, as they made it very difficult to get my deposit back. The District or The Retreat were two great places to stay for students.

Money Matters
$12,000. I had a few incidents and things that came up on exchange that meant my budget wasn't enough, but I didn't find the need to work. Receiving centrelink payments throughout the semester was very helpful in allowing me to continue living comfortably.

Getting Around
Most people drove but there is a tram system that is easy to use and gets you between campus and downtown.

Travels
I travelled and visited family during December which was a lot of fun - getting to see the wintery east coast before spending time in the dessert allowed for more local travelling whilst at the university. I went to San Francisco, Puerto Penasco in Mexico for spring break. I learnt you have to allow yourself to rely on others for help, and to take advantage of any hospitality offered.

Top Tips
For students wishing to attend the University of Arizona, I would recommend the great facilities at the Recreation Centre of the university; they provide outback camping trips to areas in the state, and many programs to get students exploring the landscape.
Want to read more experiences from Arizona? Find more here:
http://tinyurl.com/z7ds68n