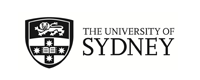 Leeds, United Kingdom
(Outgoing Program)
Program Terms:
Program Terms:
Semester 1,
Semester 2,
Year (Sem 1 & Sem 2),
Year (Sem 2 & Sem 1)

Partner University Homepage:
Click to visit
Program Details: - unrelated header
Program Details:
Program Description:
Program Description:
About
University of Leeds

Location: Leeds
Year Established: 1904
Student Population: 31,900 (7,400 international students)

About
The University of Leeds' origins date back to the 19th Century with the founding of the Leeds School of Medicine in 1837 and the Yorkshire College of Science in 1874. Today it's part of the prestigious Russell Group of leading research universities and is world renowned for its quality teaching and research.

Highlights
Leeds is one of the largest single campus universities in the UK, close to the city centre and offering an active student union with an award-winning student newspaper, TV and radio station. Many of the numerous academic departments have linked to specialist research facilities, including the Leeds School of Medicine, considered one of the best schools of medicine in Europe.

Unique characteristics
More academics at Leeds have received awards in recognition of their teaching excellence than at any other university in the country. Courses are intellectually stimulating and are heavily influenced by the top tier research being conducted at the university. It has one of the largest libraries and best IT facilities in the country.

Location
Once an industrial mill town, Leeds boasts impressive architecture and has a thriving arts scene. Massive redevelopment in recent years has given rise to skyscrapers, waterfront apartment complexes and a massive new entertainment venue, the Leeds Arena. There's great shopping, pubs, clubs and public transport.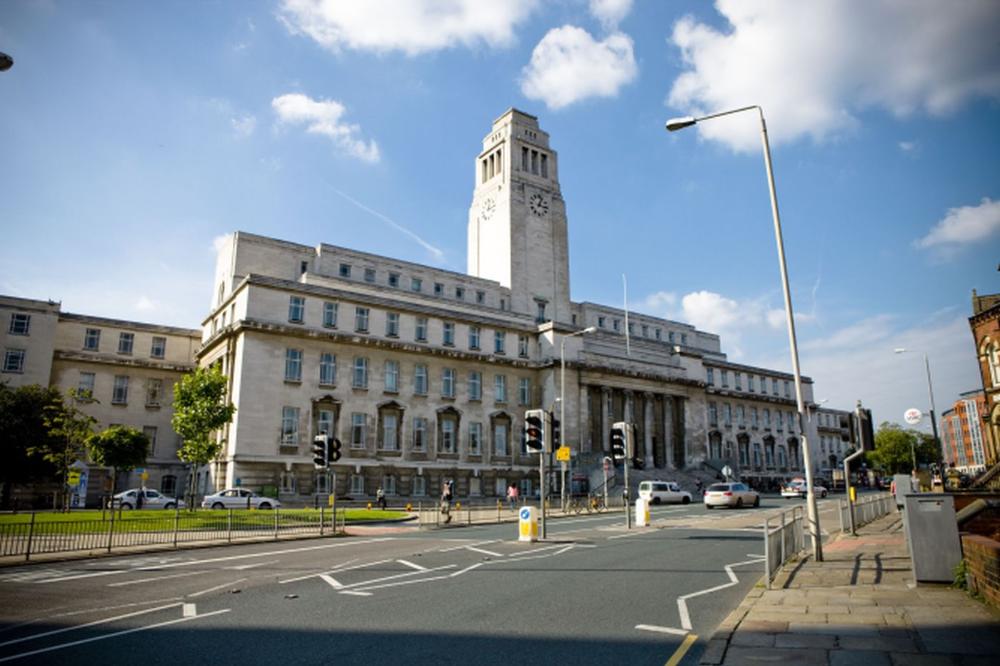 Academic Information
Course Catalogue
Information about units of study at the host university.

Subject Area/s:
| | | |
| --- | --- | --- |
| Arts and Social Sciences | Business | Science |
| Information Technology | Engineering | Music |
| Visual Arts | Health Sciences | Education |
| Social Work | Law | |
Exclusions: Medicine, Dentistry, Broadcast Journalism

Teaching Periods: Semesters/Terms
Autumn Semester: September – January
Spring Semester: January – June

Credit (Full-Time Load/Semester)
| | |
| --- | --- |
| University of Sydney | Host University |
| 24cpts | 60 credits |

The above full-time load is indicative only.
Applications for academic credit are assessed by the relevant University of Sydney faculty/department based on: study load, contact hours, assessment requirements and level of study.

Grading System
1* – 80-100
1 – 70-79
2.1 – 60-69
2.2 – 50-59
3 – 40-49
Fail – 20-39
No serious attempt – 0-19
More information on the host university's grading system.

Transcripts Issued by Partner
Your official study abroad transcript will be produced automatically at the end of July. The way you receive your transcript and confirmation of exam results will depend on how you are studying and the timing and length of your study abroad period. Please note that the University will not be able to produce official transcripts before July. The study abroad office will produce a provisional transcript for all students who are studying at Leeds for semester 1 only. This will be emailed in late February to your personal email address as it is listed in the University's computer system. Please update your personal email address on the Portal before leaving Leeds. It is your responsibility to pass on your provisional transcript to the University of Sydney.
Languages
Language of Instruction
Classes at the host university are taught in English.

Language Requirements
See language requirements for non-native speakers of English.
Living
What is the host city like?
Find out more information about the host city.

Accommodation
Housing options are offered by the host university. To apply for accommodation you will need to contact the accommodation office directly and meet their application deadline. Exchange students who apply by the deadline are guaranteed an offer of a room in residences.

Cost of Living
Use this guide to estimate living expenses associated with studying overseas.

Insurance
Students are required to obtain health insurance valid during their exchange.
Useful Information
For Exchange/International Students
Specific information for exchange students provided by the host university.

Semester/Term Dates
Access the University's calendar.

Orientation
In September, International Welcome Week usually takes place two weeks prior to the start of teaching, and Freshers Week, for all new students, is the week before teaching starts. In January, orientation takes place the week before classes begin.

Support Services
A range of support services are available to students at the host university.

Visas
Information from the host university.
Information from the United Kingdom Visas and Immigration.
Student Experiences
Sarah Smith
Bachelor of Commerce/Bachelor of Science, Semester 2, 2017
Host City Highlights
Leeds is a small city in the north of England with a very close-knit feel. It has a major train station, and is close to an international airport, which makes it easy to travel around the UK and to Europe. There are also lots of companies that organise day trips, so it is a great location to explore the UK (I went on a day trip every weekend). Leeds is a student city, there is buzzing nightlife and an inviting and fun student culture. There is always a student night or student deal going, so it's affordable to eat out and go out. Groceries and public transport are both affordable, and all major amenities and shopping areas are a short walk away from the university. Around Christmas time Leeds is transformed by festivities including buzzing night markets and beautiful snowy weather.

Uni Life
Leeds has a very active student community. There are over 300 clubs and societies, and they are all very welcoming of exchange students. I joined the Muay Thai society, and I had an absolute blast. It's a really fun way to meet local students. My hall (Devonshire Hall) had a big dining room, and from there I met a group of 15 close friends from 10 different countries. I am so grateful to have met them, because they made my uni experience so memorable. From study sessions in the library around exams to the nights out and international food nights in, it was a hugely important part of my experience. The exchange student community is a diverse and vibrant one. I met so many people by going on day trips, and by the end it felt like I knew half the exchange students at Leeds! It's a really friendly atmosphere- everyone was so lovely and they all wanted to get to know each other's cultures and make as many friends as possible.

Study
Students in Leeds have a preference for hand-written notes, rather than typed notes. This does mean that there are no power points in lecture theatres, so I had to make sure I charged my laptop before every lecture. This wasn't difficult, as all the cafes and libraries on campus have ample power points. I did LUBS2000, LUBS060, LUBS2080, LUBS2785, and MATH1225. The quality of the subjects was exceptional, and I found all the lecturers to be engaging and well-versed in the material they taught. The assessments were fair. I chose 2 subjects with no exams, and three subjects with exams (one of which was a 100% exam) to spread out the workload over the December break. This worked well for me, as I was not too stressed during the Christmas holidays, and around exam time. The classes are less rigorous, but require more work at home. Tutorials are held fortnightly, and lectures are usually only one hour. The lectures get you started, and the onus is on you to explore the readings and develop a deeper understanding of the content. All-in-all, it's less work than at USyd, but it explores fewer topics in more depth.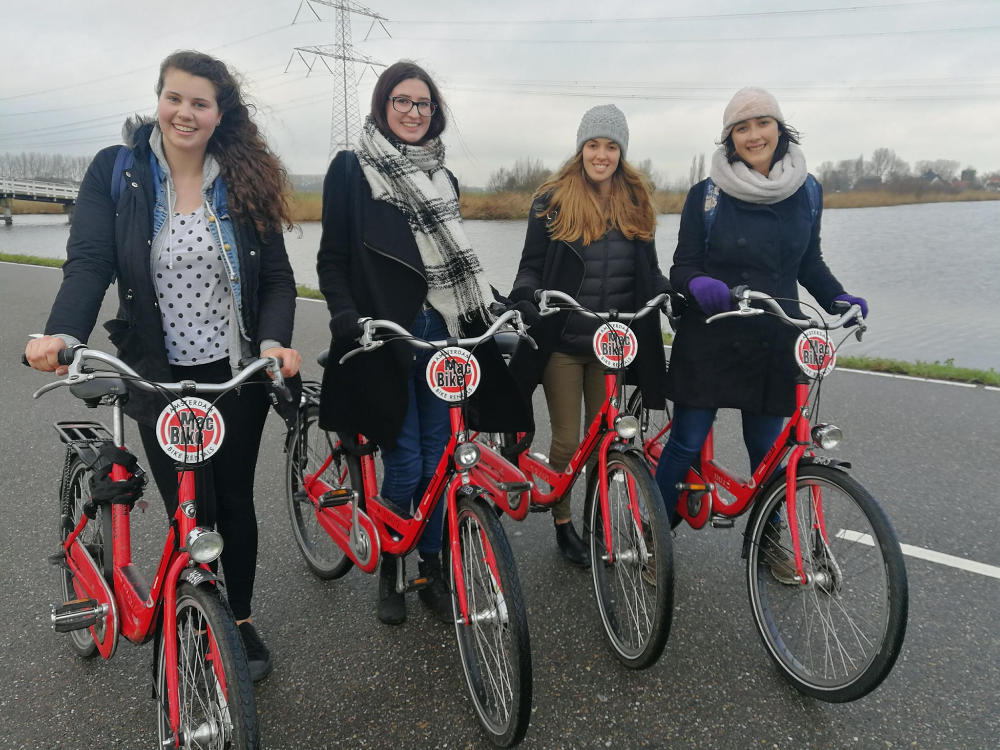 Cuisine
English food consists mostly of potatoes (as you would probably expect). Devonshire hall had a large variety of food, often serving both English, European, and Asian dishes. I was very happy with my hall food and did not cook for myself often. On days when the hall did not serve food, I often went out for Thai food down the road or stayed in with my friends and exchanged dishes from our home countries. I was so grateful for this opportunity, because I have learned how to make some amazing dishes from Spain, Brazil, Argentina, and The Netherlands. Leeds has a good selection of cuisines. Apart from the traditional English pubs and carveries, there are Japanese restaurants, tea houses, Spanish and Portuguese restaurants and American burger joints. The biggest shock for me was the lack of Asian food. I was used to a sushi shop on every corner, but in the UK there are pubs and burger places on every corner. The food is carb-y and heavy, which is what you want in the winter. BUT there are lighter options that are more similar to Australian food.

Housing
I stayed at Devonshire Hall. It was a beautiful stone residence a 20-minute walk away from campus. As I did Muay Thai on the other side of Leeds twice a week, I ad a bus pass, so it was a 7-minute bus ride to campus. I was in the catered part of Dev, and I was really happy with the food. There was always a wide selection of dishes, and ample vegetarian options. I have also eaten at the refectory many times, which is the dining space for on-campus residences. There is a lot more variety at the refectory, and you can use extra spending allowance to buy groceries such as bread and noodles. Having said that, the eating area is much less personable and is used by other staff and students, so it is harder to make friends with people from your residence. I was happy with the distance from the university, but the convenience of living on campus (which was close to the middle of town) is very appealing. I was sold on the community feel of Dev, and I was so happy I chose to stay there.
Money Matters
I travelled a lot. I went to Paris for 6 days, made 4 trips to London each lasting several days, I visited 12 smaller English cities, spent Christmas in the Netherlands for 5 days, went on a beach holiday to the Canary Islands for 5 days, and Spent 7 days in Edinburgh for New Year's. I spend about $18000. If I hadn't travelled so much in December, I would have spent about $12000-$15000. I would allocate about $15000 to allow for travel (because the flights and trains are so cheap if you book in advance, and if you're so close to Europe you almost have no excuse but to go and see it). I planned my budget based on how much I wanted to spend on start-up costs and regular costs such as a phone, and then I gave myself a weekly budget, and tried to eat at the hall as much as I could. This allowed me to maximise my travel budget with the savings on the small things. I ended up spending an extra $2000 on travel than I expected, but this is because I didn't know I would have the opportunity to spend a month with 3 amazing friends. When we decided to do all the travelling, I re-evaluated my budget. My top tip is to not spend money when you don't have to. I know at the beginning it is tempting but have a good think about what you want to get out of the trip. Do you want to be eating expensive restaurant food every week, or do you want to travel more? The LUU does lots of discount food, and supermarkets have affordable meals and ingredients, so with a bit of restraint, and a clear goal, I was able to minimise my incidental spending, so I could enjoy those expensive meals on one of my trips.

Getting Around
Leeds is a small city, so most people were fine getting around on foot. I needed a bus pass to go to Muay Thai. I got a student monthly pass for First Bus (the main bus company) from their office near the Corn Exchange. You can also get pre-paid tickets using the m-tickets app on your phone. If you pre-pay for a few tickets they will be cheaper than buying them individually, cheaper than buying them on the bus, and you can use them throughout the semester for 'emergencies' (or after the gym, as one of my friends always did).

Travel
Leeds has a major train station with great connections. I would recommend using the Trainline App to buy your train tickets, because it keeps them all in the one spot. BUT individual train companies sometimes do deals if you buy the tickets directly through them (especially Virgin), so Trainline is a great comparison tool between companies if you buy the tickets directly. You are also able to get a 16-25-year-old rail card if you fit that age bracket. You can get this from the service Centre at Leeds Train station, and train fares are 30% cheaper than the full price. You can also link this rail card to you Oyster card to get discount on London Public Transport. In terms of flights, the International Exchange Society often has deals on flights, so have a look at those before you book!

Top Tips
Always carry a shopping bag with you. Supermarkets don't have them, and sometimes you need to make a quick trip to the supermarket after uni.
When it gets cold, wear lots of small layers. I often wore a t-shirt, a thin jumper, and a coat. I layered that up with beanies, scarves, gloves, and thermals.
Don't be afraid to talk to people! There are heaps of international student mixers. There are heaps of day trips. People you make friends with for the day will often become friends for life- that's how small and friendly Leeds is.