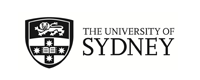 Leeds, United Kingdom
(Outgoing Program)
Program Terms:
Program Terms:
Semester 1,
Semester 2,
Year (Sem 1 & Sem 2),
Year (Sem 2 & Sem 1)

Partner University Homepage:
Click to visit
Program Details: - unrelated header
Program Details:
Program Description:
Program Description:
About
University of Leeds

Location: Leeds
Year Established: 1904
Student Population: 32,000 (7,000 international students)

About
The University of Leeds' origins date back to the 19th Century with the founding of the Leeds School of Medicine in 1837 and the Yorkshire College of Science in 1874. Today it's part of the prestigious Russell Group of leading research universities and is world renowned for its quality teaching and research.

Highlights
Leeds is one of the largest single campus universities in the UK, close to the city centre and offering an active student union with an award-winning student newspaper, TV and radio station. Many of the numerous academic departments have linked to specialist research facilities, including the Leeds School of Medicine, considered one of the best schools of medicine in Europe.

Unique characteristics
More academics at Leeds have received awards in recognition of their teaching excellence than at any other university in the country. Courses are intellectually stimulating and are heavily influenced by the top tier research being conducted at the university. It has one of the largest libraries and best IT facilities in the country.

Location
Leeds is a large, affordable and multicultural city, surrounded by easily accessible countryside. It is just two hours by train from London and three hours from Edinburgh. The city centre has over 1,000 shops, over 300 bars and restaurants, 16 galleries and museums and four major theatres. Once an industrial mill town, Leeds boasts impressive architecture and has a thriving arts scene. Massive redevelopment in recent years has given rise to skyscrapers, waterfront apartment complexes and a massive new entertainment venue, the Leeds Arena.


Academic Information
Units of Study
Browse the University of Leeds Module Catalogue for available units of study.
Read more information about what you can study at Leeds.

Subject Area/s:
| | | |
| --- | --- | --- |
| Arts and Social Sciences | Business | Science |
| Information Technology | Engineering | Music |
| Visual Arts | Health Sciences | Education |
| Social Work | Law | |
Exclusions: Medicine, Dentistry, Broadcast Journalism, Postgraduate Business units

Teaching Periods: Semesters/Terms
Autumn Semester: September – January
Spring Semester: January – June

Credit (Full-Time Load/Semester)
| | |
| --- | --- |
| University of Sydney | Host University |
| 24cpts | 60 credits |

The above full-time load is indicative only.
Applications for academic credit are assessed by the relevant University of Sydney faculty/department based on: study load, contact hours, assessment requirements and level of study.

Grading System
1* – 80-100
1 – 70-79
2.1 – 60-69
2.2 – 50-59
3 – 40-49
Fail – 20-39
No serious attempt – 0-19
More information on the host university's grading system.

Transcripts Issued by Partner
Your official study abroad transcript will be produced automatically at the end of July. The way you receive your transcript and confirmation of exam results will depend on how you are studying and the timing and length of your study abroad period. Please note that the University will not be able to produce official transcripts before July. The study abroad office will produce a provisional transcript for all students who are studying at Leeds for semester 1 only. This will be emailed in late February to your personal email address as it is listed in the University's computer system. Please update your personal email address on the Portal before leaving Leeds. It is your responsibility to pass on your provisional transcript to the University of Sydney.
Languages
Language of Instruction
Classes at the University of Leeds are taught in English.

Language Requirements
See language requirements for non-native speakers of English.
Living
What is the host city like?
Leeds is a bustling city surrounded by beautiful countryside. Find out more information about the city of Leeds.

Accommodation
Exchange students are guaranteed University accommodation if you apply by the deadline. You can choose from on or off campus, en suite or non en suite and catered or self-catered rooms. Accommodation will be available whether you are studying for the whole academic year or just one semester. Find out more about the accommodation available at the University of Leeds.

Cost of Living
Use this guide provided by the University of Leeds to estimate living expenses associated with studying overseas.

Insurance
Students are required to obtain health insurance valid during their exchange.
Useful Information
Student Experiences
Sophie Pendlebury
Bachelor of Arts, Semester 1, 2018

Host City Highlights
Hanging out in Hyde Park, the main park in the city, is a must! Loads of uni students hang out there when the sun is out; music playing, playing games and sport and just socialising! There is a great music scene as well, with lots of artists performing at Leeds or you can even venture to a bigger city like Manchester, which is only an hour away. Every August, Leeds also hosts the annual Leeds Festival which always draws really big names. Leeds also has a sport stadium, with cricket, rugby and football being played there.

Uni Life
The university culture is really good, as the university really encourages socialising through various events. A great way to get to know local students is by joining clubs and societies, which are very much like what Sydney Uni offers.

Study
The classes are quite similar to Sydney Uni, with lectures and tutorials happening for each class. As Leeds University is a research university, the contacts hours are slightly less than what Sydney offers and as a result of this they expect you to do more research/reading outside of class. There is a mix of local and international students in the classes.

Accommodation and Food
Most international students chose to live in the university accommodation. There are lots of accommodations to choose from, but be sure to pick one that isn't too far from the uni, as it can be quite isolating being really far. However, you can choose to also live in a residential house with other uni students from Leeds. This tends to be cheaper than university housing, but it means that you have to do all the organising. The food is very similar to home, with there being loads of different cuisines, restaurants and cafes to go to!

Transport
To get around the city there are various bus services you can get. By showing your student card, a single trip costs one pound within the city limits. There is also a train station and coach station that can link you to various cities within the UK. Uber is most often used by students in the area, as the prices are fairly reasonable, so definitely recommend getting an account!

Top Tips!
Leeds is very much a student city, so I would definitely recommend getting involved as much as possible! make sure you go to the social events in the first week for exchange students, as it is such a good way to meet other international students. The uni then also continues to have various social events throughout the semester targeted at exchange students, which are another great way to meet new people.


Sarah Smith
Bachelor of Commerce/Bachelor of Science, Semester 2, 2017

Host City Highlights
Leeds is a small city in the north of England with a very close-knit feel. It has a major train station, and is close to an international airport, which makes it easy to travel around the UK and to Europe. There are also lots of companies that organise day trips, so it is a great location to explore the UK (I went on a day trip every weekend). Leeds is a student city, there is buzzing nightlife and an inviting and fun student culture. There is always a student night or student deal going, so it's affordable to eat out and go out. Groceries and public transport are both affordable, and all major amenities and shopping areas are a short walk away from the university. Around Christmas time Leeds is transformed by festivities including buzzing night markets and beautiful snowy weather.

Uni Life
Leeds has a very active student community. There are over 300 clubs and societies, and they are all very welcoming of exchange students. I joined the Muay Thai society, and I had an absolute blast. It's a really fun way to meet local students. My hall (Devonshire Hall) had a big dining room, and from there I met a group of 15 close friends from 10 different countries. I am so grateful to have met them, because they made my uni experience so memorable. From study sessions in the library around exams to the nights out and international food nights in, it was a hugely important part of my experience. The exchange student community is a diverse and vibrant one. I met so many people by going on day trips, and by the end it felt like I knew half the exchange students at Leeds! It's a really friendly atmosphere- everyone was so lovely and they all wanted to get to know each other's cultures and make as many friends as possible.

Study
Students in Leeds have a preference for hand-written notes, rather than typed notes. This does mean that there are no power points in lecture theatres, so I had to make sure I charged my laptop before every lecture. This wasn't difficult, as all the cafes and libraries on campus have ample power points. I did LUBS2000, LUBS060, LUBS2080, LUBS2785, and MATH1225. The quality of the subjects was exceptional, and I found all the lecturers to be engaging and well-versed in the material they taught. The assessments were fair. I chose 2 subjects with no exams, and three subjects with exams (one of which was a 100% exam) to spread out the workload over the December break. This worked well for me, as I was not too stressed during the Christmas holidays, and around exam time. The classes are less rigorous, but require more work at home. Tutorials are held fortnightly, and lectures are usually only one hour. The lectures get you started, and the onus is on you to explore the readings and develop a deeper understanding of the content. All-in-all, it's less work than at USyd, but it explores fewer topics in more depth.