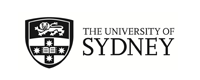 University of Glasgow EXC
Glasgow, United Kingdom
(Outgoing Program)
Program Terms:
Semester 1,
Semester 2,
Year (Sem 1 & Sem 2),
Year (Sem 2 & Sem 1)

Partner University Homepage:
Click to visit
About
University of Glasgow

Location: Glasgow
Year Established: 1451
Student Population: 24,200
University Ranking: 94

About
It is the fourth oldest university in the English speaking world and its huge student population includes people from more than 120 countries. Along with the University of Edinburgh, the University of Glasgow was part of the so-called Scottish enlightenment during the 18th Century and has long been a bastion of innovative thinkers. Its alumni includes so-called Father of Economics Adam Smith, Scotland's architect of devolution Donald Dewar and renowned physicist and engineer Lord Kelvin.

Highlights
Unlike many universities, students say that studying at the University of Glasgow enables them to develop a broad range of knowledge. It's rated fourth in the UK for international student satisfaction. The stunning campus is centered around its main neo-Gothic building.

Unique Characteristics
The University offers a broad choice of subjects, excellent teaching and superb facilities for sport, a library and a student services building. It boasts a high reputation and excellent graduate employment rates.

Location
In the past 20 years, Scotland's biggest city has evolved to become what guide books call "one of Britain's most intriguing cities." For students, there is a renowned music scene, excellent sport and shopping, many arts and cultural venues, and a great nightlife.
Academic Information
Course Catalogue
Information about units of study at the host university.

Subject Area/s:
| | | |
| --- | --- | --- |
| Arts and Social Sciences | Business | Science |
| Information Technology | Engineering | Music |
| Law | Health Sciences | Education |
| Social Work | | |
Exclusions: Architecture, Nursing, Medicine, Dentistry or Vet Medicine
Please note: Level 1 and 2 classes require no/little previous experience. Level 3 and 4 classes require at least two years background experience in the subject area. Semester 1 only students are not permitted to take level 3 or 4 Computing Science, Maths or Statistics classes.
Do not apply to this UoG if you are intending on taking 18 credit pts on exchange as this university does not let you take less than 60 credit pts (equiv to 24cp in Sydney).

Teaching Periods: Semesters/Terms
Semester 1: September-December
Semester 2: January-May

Credit (Full-Time Load/Semester)
| | |
| --- | --- |
| University of Sydney | Host University |
| 24cpts | 60 credits |

The above full-time load is indicative only.
Applications for academic credit are assessed by the relevant University of Sydney faculty/department based on: study load, contact hours, assessment requirements and level of study.

Grading System
A – 70-100
B – 60-69
C – 50-59
D – 40-49
E – 30-39
F – 20-29
G – 10-19
H – 0-9

Transcripts Issued by Partner
Transcripts will be available at the end of your exchange period.
Languages
Language of Instruction
Classes at the host university are taught in English.

Language Requirement
Non-native speakers of English will need to demonstrate that they meet the language requirement.
Living
What is the host city like?
Find out more information about the host city.

Accommodation
Housing options are offered by the host university.

Cost of Living
Use this guide to estimate living expenses associated with studying overseas.

Insurance
Students are required to obtain health insurance valid during their exchange.
Useful Information
Student Experiences
Katherine Douglas
Bachelor of Engineering and Bachelor of Science, Semester 2, 2014 and Semester 1, 2015

Host City Highlights
The whole city is fantastic. I never got bored. A particular landmark you must visit is the necropolis - you get fantastic views from up there. Kelvin Grove Park is also a fantastic place to spend an afternoon.
Glasgow also has a stunning array of museums, it is definitely worth a trip to all of them. There is also an amazing music scene with lots of small venues. King Tuts is worth a visit as is Barrowland (The Barrowland markets are also a must). The art school was particular a favourite of mine but depends on your taste.

Uni Life
Cèilidhs are the best way to meet people! They are a huge amount of fun and it is impossible not to meet new people if you are brave enough to dance. (These are what I'm missing most about Glasgow) The international student ones are great for meeting people, but the real ones full of Scottish people are the most fun. The university culture is great; there are a huge range of clubs and societies but you don't have to be a member of these to meet people. There are two Unions on campus that have bars and music venues and are a great place to meet and get to know local students (lots of Cèilidhs).
There are 3 or 4 other universities in Glasgow and the whole city is a great place to be as student.

Study
Compared to engineering at USYD the classes are tiny - the class sizes where around 20-25 people. The small class size meant it was easy to meet new people. There were also not as many contact hours and you are expected to do a lot of independent study. Contact hours consisted of mostly lectures and not tutorials. Glasgow University mainly has exams as opposed to assessments. I had a number of 100% exams. The exams also roll over the semesters. If you do a yearlong exchange starting in their semester 1 most of your exams will be at the end of semester 2. If you are there for only their first semester you may have to do alternative assessments.

Cuisine
No point lying - Glaswegians like their food deep fried. There are a lot of burgers! Scotland is also famous for its national food, Haggis, it is available most places but is also easy to avoid if you are not a fan. There is also some amazing food. Glasgow is famous for its Indian and a trip to mother India is a must. The 78 also has a very different menu (vegetarian) but delicious. One of the biggest difference to home is the lack of coffee shops - you can't really just sit and hangout in a coffee shop the same way you would in Australia, but tea shops are a nice substitute - nothing beats a warm scone. Also try Cranachan! It is a traditional Scottish desert and is amazing!

Housing
There are a huge variety of options. The university provided properties are the cheapest, but there are good ones and bad ones, so you really need to get in early for the university accommodation. The university also keeps international students together, so your flat will probably be all exchange students. I got offered a 13 person flat with a shared bathroom and decided to go private. I went with one of the private student accommodation companies - I shared my flat with 4 local students and had a fantastic time. By going private I had to pay a little extra but I did get my own bathroom and someone cleaned our kitchen each fortnight.

Money Matters
I would have had time to work, I just didn't want to. It was really fun having no real commitments and being able to say yes to everything for a year. My budget would have covered everything except a couple of weeks of my Europe trip. My parents kindly chipped in at the end, but my budget was pretty accurate. I followed USYD's guide for budgeting.

Getting Around
Glasgow is a very walk-able city. Nothing was more than 1/2 an hour away. There are trains and the underground, both of which are fairly priced, but the underground stops running quite early. Most of the time walking is best and taxis are cheap if there is more than one of you. In regards to traveling to other cities, the buses are best, they are cheaper and tend to take the same length of time.

Travels
I was away for an entire year so got to do a lot of traveling. Throughout the year I would do weekend visits to other places in Scotland. The Outer Hebrides are truly beautiful! A trip to Ireland is also a must - keep an eye out for the 10 pound flights! (I visited Ireland twice and my November trip had better weather). For trips around the UK the buses are pretty good. If you sleep ok on buses then the overnight buses are definitely a go - much cheaper. Not everyone is comfortable in hostels, but they are also a great place to meet people. The Christmas holidays are much shorter than you would think, so don't count on fitting much in then. My big Europe trip at the end of the year (their summer) was made possible through all the connections I had made in Glasgow over the year. My itinerary was based around where my friends were, that also made for cheap accommodation! I know a lot of people who tried to fly over to mainland Europe for just a weekend, but most of the time their trips seemed very expensive and they did not fit a lot in. Stick to nearby towns and cities for the weekends, it is cheaper and you see more.

Top Tips
Don't make too many plans at the start! Make plans along the way as you meet people. Don't say no to anything. There are so many great opportunities! Get lost in the city, it is beautiful!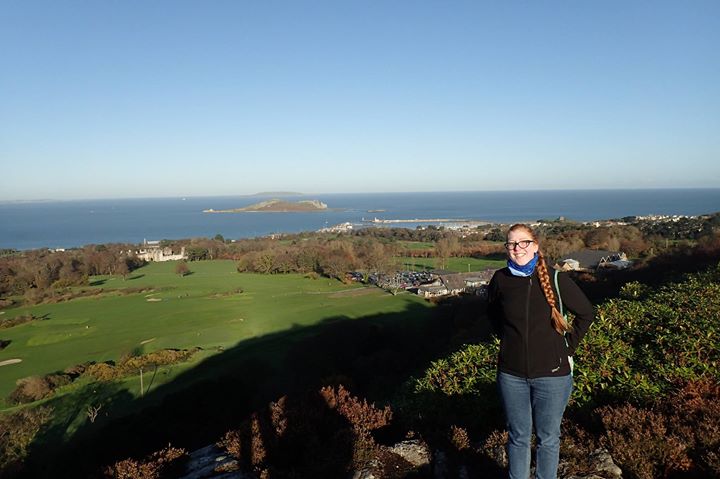 Want to read more experiences from University of Glasgow? Find more here: http://tinyurl.com/zmj3l2z