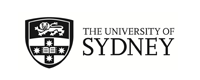 University of Glasgow EXC
Glasgow, United Kingdom
(Outgoing Program)
Program Terms:
Program Terms:
Semester 1,
Semester 2,
Year (Sem 1 & Sem 2),
Year (Sem 2 & Sem 1)

Partner University Homepage:
Click to visit
Program Details: - unrelated header
Program Details:
Program Description:
Program Description:
About
University of Glasgow

Location: Glasgow
Year Established: 1451
Student Population: 24,200
University Ranking: 94

About
It is the fourth oldest university in the English speaking world and its huge student population includes people from more than 120 countries. Along with the University of Edinburgh, the University of Glasgow was part of the so-called Scottish enlightenment during the 18th Century and has long been a bastion of innovative thinkers. Its alumni includes so-called Father of Economics Adam Smith, Scotland's architect of devolution Donald Dewar and renowned physicist and engineer Lord Kelvin.

Highlights
Unlike many universities, students say that studying at the University of Glasgow enables them to develop a broad range of knowledge. It's rated fourth in the UK for international student satisfaction. The stunning campus is centered around its main neo-Gothic building.

Unique Characteristics
The University offers a broad choice of subjects, excellent teaching and superb facilities for sport, a library and a student services building. It boasts a high reputation and excellent graduate employment rates.

Location
In the past 20 years, Scotland's biggest city has evolved to become what guide books call "one of Britain's most intriguing cities." For students, there is a renowned music scene, excellent sport and shopping, many arts and cultural venues, and a great nightlife.
Academic Information
Course Catalogue
Information about units of study at the host university.

Subject Area/s:
| | | |
| --- | --- | --- |
| Arts and Social Sciences | Business | Science |
| Information Technology | Engineering | Music |
| Law | Health Sciences | Education |
| Social Work | | |
Exclusions: Architecture, Nursing, Medicine, Dentistry or Vet Medicine
Please note: Level 1 and 2 classes require no/little previous experience. Level 3 and 4 classes require at least two years background experience in the subject area. Semester 1 only students are not permitted to take level 3 or 4 Computing Science, Maths or Statistics classes.
Do not apply to this UoG if you are intending on taking 18 credit pts on exchange as this university does not let you take less than 60 credit pts (equiv to 24cp in Sydney).

Teaching Periods: Semesters/Terms
Semester 1: September-December
Semester 2: January-May

Credit (Full-Time Load/Semester)
| | |
| --- | --- |
| University of Sydney | Host University |
| 24cpts | 60 credits |

The above full-time load is indicative only.
Applications for academic credit are assessed by the relevant University of Sydney faculty/department based on: study load, contact hours, assessment requirements and level of study.

Grading System
A – 70-100
B – 60-69
C – 50-59
D – 40-49
E – 30-39
F – 20-29
G – 10-19
H – 0-9

Transcripts Issued by Partner
Transcripts will be available at the end of your exchange period.
Languages
Language of Instruction
Classes at the host university are taught in English.

Language Requirement
Non-native speakers of English will need to demonstrate that they meet the language requirement.
Living
What is the host city like?
Find out more information about the host city.

Accommodation
Housing options are offered by the host university.

Cost of Living
Use this guide to estimate living expenses associated with studying overseas.

Insurance
Students are required to obtain health insurance valid during their exchange.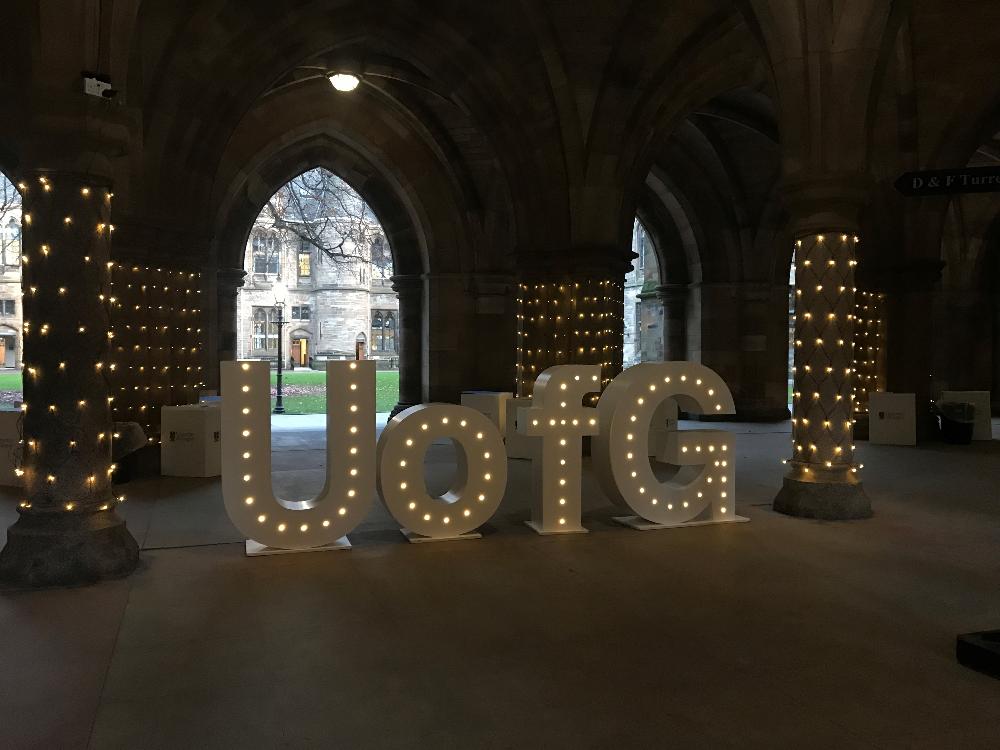 Useful Information
Student Experiences
Vivienne Lee
Bachelor of Pharmacy, Semester 2 2017

Host City Highlights
Soaking in the local culture, also the cathedral and even getting out of town to nearby cities/ natural sites to visit.

Uni Life
I met alot of local students in my enrolled classes as i chose 4th year immunology classes. It was eye opening getting to meet different people and sharing our background and learning together.

Study
I was enrolled in 3 different subjects in order to complete my equivalent credit points required. As I was a 4th year student completing the last semester abroad, I had to choose 4th year classes in Science. The science classes were split into A and B, meaning the first half of the semester was A and second half B. 2 of my classes were in B and 1 was in A. I had 2 x 3 hours long lectures per week per class. They were all theory based classes. We were allowed to miss 1 class per subject but none of the lectures were recorded. The immunology class I took had about 20 students in a class, whilst the neurology and neurotransmitter and disease classes both had about 30 students in each class. The final exams were the only assessments, meaning they weigh 100%. The exams were 3 hours long and required us to write essays.

Cuisine
Haggis! It is a traditional scottish dish (honestly did not enjoy it very much) but I had to try it. There are many nice restaurants in Glasgow and fairly affordable prices!

Housing
I lived in Kelvinhaugh St, which is a shared flat with 4 others. We had our own rooms but shared common areas: kitchen/ living room, toilet and shower. At first I was worried that sharing a flat would be hard, but it turned out to be heaps fun and I got to get closer to my flatmates than I imaged. All my flatmates were studying abroad just like me but they came from all around the world! (But mostly America)

Money Matters
I saved up quite alot before I went on exchange. I did not want to work during my semester abroad as I planned alot of trips going to nearby cities/ countries. After returning I still had a few thousands left. So I recommend saving up!! and budgeting is really important if you're a big spender!

Getting around
There is subway in Glasgow, but it only cycles around 7 stops. And where I lived, it was not that close to a subway stop. However, I found walking around sufficient, and I could get to most places. Sometimes I take an uber back after grocery shopping but uber is very cheap. There are also buses we could use and its 2.50 pounds per trip.

Travel
I got to Scotland in early September just before semester started. Soon it was winter and it was cold and rainy and miserable. I still managed to squeeze in many weekend trips around the country with a travel agency made for abroad students! (Very fun and worth the money). However, when I go back to visit, I will try and go in summer as all my local friends said its the most beautiful with the best weather.

Top Tips
Make sure you have a waterproof jacket, get some hiking shoes if you want to travel around the highlands, and also be prepared to use your uber app heaps more!



Want to read more experiences from the University of Glasgow? Click

this link

for more.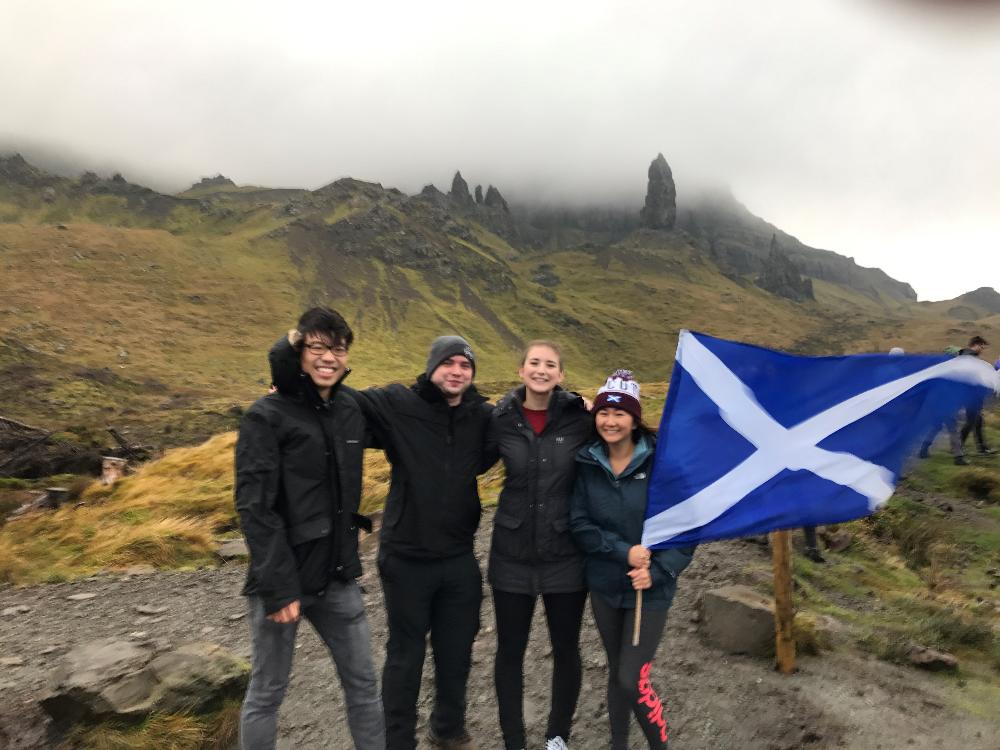 Vivienne Lee - Semester 2, 2017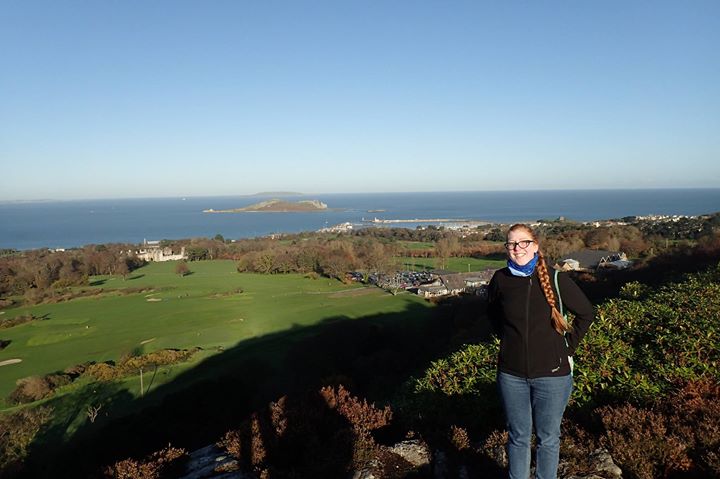 Katherine Douglas. Semester 1, 2015 - read about her experience

here

.