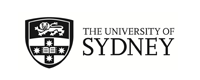 Imperial College London ENG-AMME EXC
London, United Kingdom
(Outgoing Program)
Program Terms:
Program Terms:
Year (Sem 2 & Sem 1)

Partner University Homepage:
Click to visit
Program Details: - unrelated header
Program Details:
Program Description:
Program Description:
About
Imperial College London

Location: London
Year established: 1907
Student population: 14,700

*Please Note - November application only* This exchange university only accepts applications once per year for both semesters of the following British academic year. You should apply only at the November deadline and only for a year-long exchange.

About
The prestigious Imperial College of London is consistently ranked among the world's best universities and boasts 15 Nobel laureates, 70 Fellows of the Royal Society, 82 Fellows at the Royal Academy of Engineering and 78 Fellows of the Academy of Medical Sciences. It is world renowned for its distinguished tradition of excellence in teaching, research and practice.

Highlights
Located in London's inner South Kensington area, the College has links with Natural History Museum, the Victoria and Albert Museum, the Science Museum and the Royal Albert Hall. It contains one of the world's leading centres for the study of mechanical engineering.

Unique Characteristics
Its Department of Mechanical Engineering is considered among the best of its kind in the world. It has a distinguished tradition of excellence in teaching, research and practice, bringing together leading staff, exceptional students and state-of the-art facilities.

Location
London is a world city and leading centre of learning and one of the most cosmopolitan and largest cities on earth, though it also ranks amongst the most expensive. With incredible museums, historic monuments, a brilliant nightlife, the West End theatre scene, shopping, markets and vast green spaces, it offers something for everyone.


Academic Information
Units of Study
Information about Imperial College London's courses are available to browse here.

Please note that the curriculum (units of study) for a particular subject area at either undergraduate or postgraduate level is published on the website of the relevant academic department (i.e. there is no central catalogue of the College's entire curriculum). For more information please visit Imperial's information for exchange students here.

Subject Area/s: Mechanical Engineering
Exclusions may apply.

Note: An exchange student may only apply to one academic department which is most relevant to their major. The inclusion of units outside of your selected academic department and/or elective units is strictly limited and not guaranteed.

Teaching Periods: Semesters/Terms
Autumn Term: October - December
Spring Term: January - March
Summer Term: April - June

*Please Note - November application only* This exchange university only accepts applications once per year for both semesters of the following British academic year. You should apply only at the November deadline and only for a year-long exchange.
Credit (Full-Time Load/Semester)
| | |
| --- | --- |
| University of Sydney | Host University |
| 24cpts | 30 ECTS/60 credits |
The above full-time load is indicative only.
Applications for academic credit are assessed by the relevant University of Sydney faculty/department based on: study load, contact hours, assessment requirements and level of study.
Grading System
First class – 70-100%
Second class (upper division) – 60-69.9%
Second class (lower division) – 50-59.9%
Third class – 40-49.9%
Fail – 0-40%

Transcripts Issued by Partner
Transcripts will be available at the end of your exchange period.
Languages
Language of Instruction
Classes at the host university are taught in English.

Language Requirements
See language requirements for non-native speakers of English.
Living
What is the host city like?
Living in London puts you at the heart of the action in the world's best student city. Find out more about living in London.

Accommodation
Imperial College offers accommodation to undergraduate students in their Halls of Residence. Imperial College also offers support for arranging private accommodation.

Cost of Living
Use Imperial College's guide to estimate living expenses associated with studying in London.

Insurance
Students are required to obtain health insurance whilst overseas.
Useful Information
Student Experiences
Furong Zhao
Bachelor of Engineering (Biomedical), Semester 2, 2015 – Semester 1, 2016

Host City Highlights
The best things I have experienced in London is the multiculturalism and the night life. Even though I was born and raised in a big city, it was a totally different experience to go to UK. The traffic was busy yet very convenient. The shops won't close till late in night. There were also food available no matter how late you are going home. The grocery shopping can be done anytime. And there were so many activities and nearby places to visit and to travel to. The shopping centres were gigantic and I could spend days to just browse through every single store.

Uni Life
Imperial College London had an intense studying atmosphere. I've always heard that kids from the top universities study hard and this was indeed proven to be true at Imperial. The central library opened twenty four hours a day and only closed Friday night every week. All local students that I met had high aims and studied hard to achieve them. But they also do participate in all kinds of activities. Imperial College had more than 100 societies and clubs and all were very cheap and affordable for students. Joining a club, having a few lessons together and probably grab a few drinks might be the easiest way to meet locals.

Study
As an exchange student, I only had about two third of what the local students have in terms of lectures and tutorials. It was normally 20 to 26 hours a week and it varies from term to term. There weren't many assessments as most courses had a very heavy weighted final exam (mostly 100%). And it wasn't easy at all, to me, the exam contents and class loads were much more difficult than the University of Sydney equivalent units.

Cuisine
In London, there were many delicious and tasty food. BUT, only if you have sufficient budget. It was only when I went to London that I realized you got what you've paid for. The must haves, I would suggest, Burger and Lobster, Aqua Bar at the Shard, and probably the district of Soho.

Housing
Stick to what you've been offered. That's the best advice I could give, as London's accommodations were not cheap at all and it would be rather difficult to find somewhere to live if you plan to just exchange for half or one full year. Residential colleges were not as expensive as you would think when compared to the similar housing in the same district and the safety can be ensured.

Money Matters
My budget was 30,000 pounds for the year including housing fee. It was more than sufficient and I managed to travel around a lot with these amounts. You were able to work while studying but I haven't really tried it so I can't say much about that. And my suggestion is, DON'T, you wouldn't even have time to travel to all the places you would like to go while studying all those hardcore subjects, why waste time on working for small sums after spending so much already in exchanging?

Getting Around
The public traffic was very good, yet I must admit also expensive. I would definitely recommend all to purchase 25 railway card and attached it to your oyster card to save a massive sum in the off peak interval.

Travels
London is probably better to go during its summer days. Public transport would be more than sufficient for moving around the city and sights. For student budget, my suggestion would be cook yourself and live in hostel ;P

Top Tips
Make the most of it while at Imperial College London, it is indeed one of the best institutions in the world!