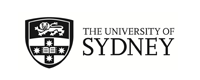 Chulalongkorn University EXC
Bangkok, Thailand
(Outgoing Program)
Program Terms:
Program Terms:
Semester 1,
Semester 2,
Year (Sem 1 & Sem 2)

Partner University Homepage:
Click to visit
Program Details: - unrelated header
Program Details:
Program Description:
Program Description:
About
Chulalongkorn University

Location: Bangkok
Year Established: 1917
Student population: 38,300

About
Chulalongkorn University is the oldest and one of the most prestigious universities in Thailand. Named after King Chulalongkorn (Rama V), who laid the foundations for modern education in Thailand, today it's a comprehensive university located in the heart of downtown Bangkok.

Highlights
Chulalongkorn University offers more than 500 programs, many of which achieve high international rankings. It was the first Thai university to graduate a member of the royal family, Her Royal Highness Maha Chakri Sirindhorn. Campus facilities include dormitories, healthcare facilities, book centres, and sporting facilities including a large outdoor stadium, sports complex, outdoor tennis courts and two swimming pools.

Unique characteristics
Chulalongkorn University has a total of 19 faculties offering a comprehensive range of programs.

Location
Sprawling along the banks of the Chao Phraya River, Bangkok is a city of contrasts. Here you'll find stunning Buddhist temples and sleazy tourist traps, traditional Thai street food and air conditioned shopping malls. With fun loving and gentle residents, colourful markets and brightly robed monks, Bangkok offers a truly unforgettable southeast Asian experience.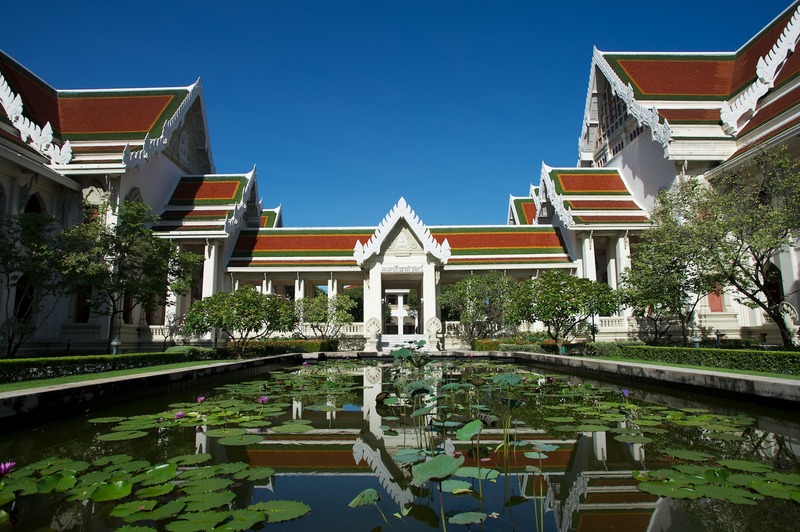 Academic Information
Course Catalogue
Information about units of study at the host university

Subject Area/s:
| | | |
| --- | --- | --- |
| Arts | Business | Education |
| Engineering | Information Technology | Science |
| Agriculture | Architecture | Visual Arts |
Exclusions apply

Teaching Periods: Semesters/Terms
Semester 1: August - December
Semester 2: January - May

Credit (Full-Time Load/Semester)
| | |
| --- | --- |
| University of Sydney | Host University |
| 24cpts | 15-22 Credits |
The above full-time load is indicative only.
Applications for academic credit are assessed by the relevant University of Sydney faculty/department based on: study load, contact hours, assessment requirements and level of study.

Grading System
Letter grades are awarded by the host university based on 4-point scale.
Transcripts Issued by Partner
Transcripts will be available at the end of your exchange period
Languages
Language of Instruction
There are units of study taught in English and Thai.
Living
What is the host city like?
Find out more information about the host city.

Accommodation
Housing options are offered by the host university

Cost of Living
Use this guide to estimate living expenses associated with studying overseas.

Insurance
Students are required to obtain health insurance valid during their exchange.
Useful Information
For Exchange/International Students
Specific information for exchange students provided by the host university

Semester/Term Dates
Access the University's calendar

Orientation
Orientation will be held at the beginning of the semester.

Support Services
The Office of International Affairs provides services and assistance to exchange students.

Visas
Information from the The Royal Thai Embassy in Australia
Student Experiences
Suzannah Walker
Bachelor of Arts, Semester 2, 2016

Host City Highlights
Crazy amazing shopping malls and markets, travel to nearby towns and beaches, vegetarian festival, incredible night life.

Uni Life
Students were engaged with their class work and some were involved in university groups or societies. English speaking skills were amazing. Many were interested in being friends with exchange students and were welcoming - they would invite you to go out with them or visit their homes. It was impossible not to make friends.

Study
For arts, most subject had one 3 hour class per week, which was a cross between lecture and tutorial, with around 50 students. The professors took personal interest in students learning in a way I did not see much at USYD. Some lecturers are Thai, most are western. Assessments happened at a constant but comfortable rate, with mid and end of semester exams and essays during semester. Out of all the experiences I had in Thailand, university was the most similar thing to home... Except the grounds are even better at Chula!

Cuisine
Food in Bangkok is a true highlight. Even as a vegan there were so many incredible things to try. Our university cafeterias had a huge number of different stalls where you could get most things for as little as $1 AUD. Further afield there was a varied price range and everything from greasy $1 pad thai to $50 gourmet burgers. Whatever the case, be ready to build your chili tolerance!

Housing
I stayed in two different places, both living alone. Nonsi (suggested by the uni) which was a studio apartment and was fine but there were lots of loud partying exchange students. Half way through once I knew the city better I moved to a one bedroom apartment in a more trendy location closer to uni. Lots of students stayed at the university International House, which was right near uni (great location because uni is in middle of city), but you aren't able to cook for yourself at iHouse. This wasn't a problem for most students as eating out is cheap.

Money Matters
I spent about $100/week on accommodation (lived alone), $100/week on food (this is variable, I liked to eat out at fancy places and cook at home which are both more expensive) and $20/ week on transport. It's very easy to go on holidays and travel so that was a bit extra. It would have been possible to pick up English tutoring work but it was cheap enough that I didn't need to.

Getting Around
Motorbike taxis are the easiest was to get around short distances e.g. between classes or to the station. They cost around 50c for a quick trip. The MRT and BTS train systems are way more clean and fast than Sydney, and cost around $1 per trip. Taxis are also very cheap but not great in heavy traffic, of which there is a lot.

Travels
So easy to travel, especially by plane to other countries in South east Asia. I also travelled to Hong Kong. There are lots of long weekends and holidays to be able to go on short or longer trips. Beach weekends, jungle weekends, Chiang Mai weekends are all great options within Thailand.

Top Tips
I can't believe there isn't more interest in going to Chulalongkorn - it is the most prestigious university in Thailand and whenever you aren't at uni you feel like you're having a 5 month tropical holiday. Second semester was a good time to go as it begins with monsoon season (less tourists, still warm with hilarious hot rain storms) then the end of the year is a nice climate. But anytime would be great - I cannot imagine having a cheaper or better exchange experience. It will be a crazy cultural experience that you will never forget.