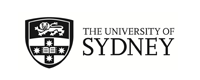 Universidad Carlos III de Madrid EXC
Madrid, Spain
(Outgoing Program)
Program Terms:
Program Terms:
Semester 1,
Semester 2,
Year (Sem 1 & Sem 2),
Year (Sem 2 & Sem 1)

Partner University Homepage:
Click to visit
Program Details: - unrelated header
Program Details:
Program Description:
Program Description:
About
Location: Madrid
Year Established: 1989
Student population: 18,900

About
A young and vibrant university, the Universidad Carlos III de Madrid (UC3M) has always intended to be small and innovative, with high quality teaching and a primary focus on research. Although it's a relatively new institution, it has a good reputation for research excellence, innovation and internationalisation.

Highlights
The University has four campuses in Getafe, Leganés, Colmenarejo and in the heart of the city at Puerta de Toledo. It has an international outlook and has one of the highest numbers of exchange students in Spain.

Unique characteristics
The University specialises in Law and Social Sciences, Engineering and Humanities. It offers flexible, multidisciplinary courses and offers studies in most of the scientific disciplines and places a high value on individual merit.

Location
Madrid is Spain's capital and an artistic, vibrant city where you can view everything from Goya and Velázquez to the Dutch and Italian masters. It's also one of Europe's culinary capitals where you can enjoy modern cuisine alongside traditional Spanish cooking, including at the world's oldest restaurant. Madrid has more bars than any other city and its nightlife is legendary. UC3M has four campuses around Madrid. The Getafe campus is to the south of the city.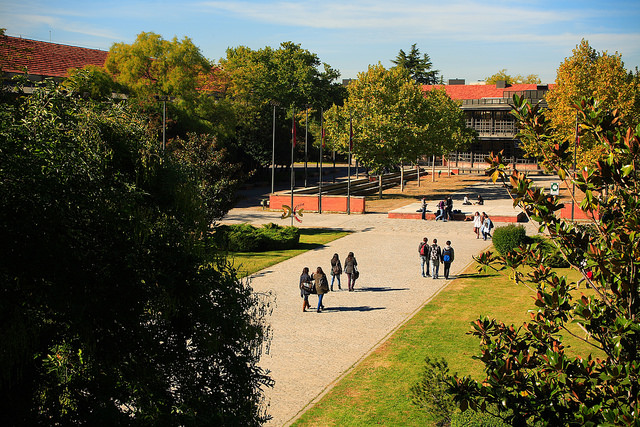 Academic Information
Course Catalogue
Information about units of study at the host university. Many disciplines also offer units of study in English: UC3M - Units in English - Arts, Social Sciences & Law and UC3M - Units in English - Engineering & IT

Subject Area/s:
| | | |
| --- | --- | --- |
| Arts and Social Sciences | Business | Science |
| Computing | Engineering | IT Communications |
| Law | Humanities | Economics |
Consult the restricted courses at UC3M.

Teaching Periods: Semesters/Terms
Semester 1: September- January
Semester 2: January - May

Credit (Full-Time Load/Semester)
| | |
| --- | --- |
| University of Sydney | Host University |
| 24cpts | 30 ECTS |

The above full-time load is indicative only.
Applications for academic credit are assessed by the relevant University of Sydney faculty/department based on: study load, contact hours, assessment requirements and level of study.

Grading System
With honours (A+) – 9-10
Outstanding (A) – 9-10
Above Average (B) – 7-8.9
Pass (C-D) – 5-6.9
Fail (F) – 0-4.9

Transcripts Issued by Partner
Transcripts will be available at the end of your exchange period
Languages
Language of Instruction
Classes at the host university are taught in Spanish and English. Consult English units of study here: UC3M - Units in English (Engineering) and UC3M - Units in English (Social Sciences, Law, Humanities and Communication)

Language Requirement
Spanish language courses are available to exchange students. Please note these courses are offered on a fee-paying basis, not exchange.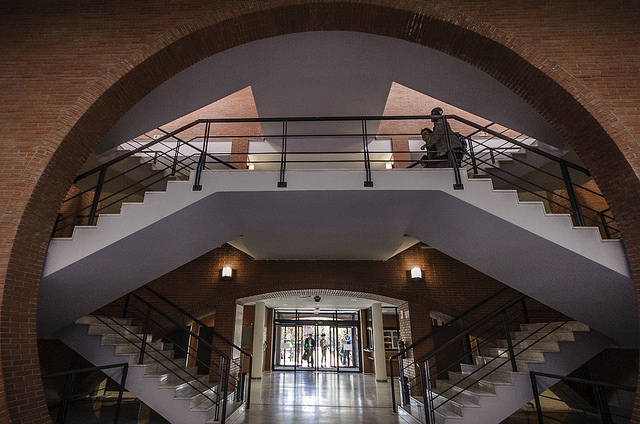 Living
What is the host city like?
Find out more information about the host city.

Accommodation
Housing options are offered by the host university.

Cost of Living
Use this guide to estimate living expenses associated with studying overseas.

Insurance
Students are required to obtain health insurance valid during their exchange.
Useful Information
For Exchange/International Students
Specific information for exchange students provided by the host university.

Semester/Term Dates
Access the University's calendar.

Orientation
Orientation and a mandatory Welcome Event will be held prior to the start of semester.

Support Services
A range of support services are available to students at the host university.

Visas
Information from the host university.
Information from the Spanish Embassy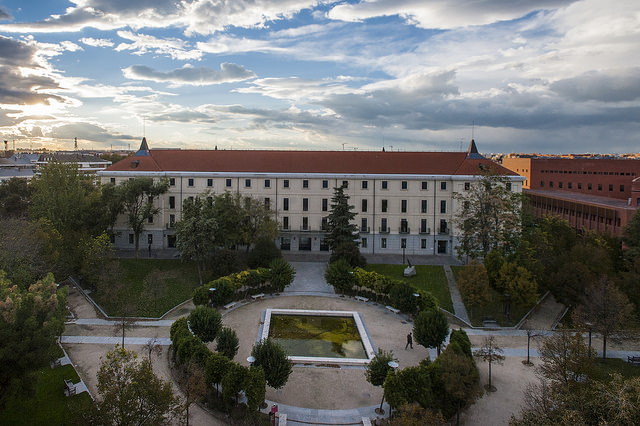 Student Experiences
Georgina Wright
Bachelor of Biomedical Engineering, Bachelor of Science, Semester 1, 2016

Host City Highlights
Study by the lake at Retiro park, shopping along Gran Via, rooftop bars, the whole night scene, there's at least 5 museums though I think I only went to 2, soccer matches at Barnabeu stadium e.g. Atletico & Real Madrid, all the markets from stalls to food court complexes e.g. Mercado San Anton, Mercado Miguel, el Rastro.

Uni Life
No clubs/societies/bars on campus, though there are a couple of places near the campus (I was at Leganes Campus). In biomed engineering they have the same small class together for every subject every sem so they'll all know you, locals were friendly. Speaking Spanish will make it 100x easier to progress friendships, even if classes are in English they'll always be chatting in Spanish. Definitely easier to befriend the other exchange students in the class.

Study
For my engineering they had 2 2-hour-long classes each week, one a lecture and one more application based. About 40 students in a class, they don't break it down into tutes the professor will lead both sessions. The professors are approachable and welcoming to exchange students, and very knowledgeable. Because the classes are small places are restricted, when enrolments open its first in best dressed. They'll tell you in advance what time slots and what size limits the classes have so you can set up a few different timetables but nearly everyone got all their first preferences. They don't record lectures but they do post the slides, attendance to class is normally quite high otherwise you can miss a lot, but they do 5 subjects a semester so the number of hours (for me at least) doing 4 subjects over there was much less than doing 4 subjects here. Most subjects would have 1-3 assignments and 1-3 tests throughout the sem, all weighted quite evenly, then the final exam. The structure of semesters is the same as here; they have 14 weeks of class, a 1 week midsem break and 1 week for Stuvac before exams.

Cuisine
Tapas are available in every bar, plenty of choice. Ham is in everything so if you don't eat it always double check. you get free sides of crisps/nuts/olives with every round of drinks! food is cheapish and good, and alcohol at the supermarkets is real cheap. There are good Thai/Indian/ Japanese etc. places but not nearly as common as they are here. Recently there's been a few vegan restaurants/tapas bars opening, and a restaurant dedicated to hummus (La Humuseria).

Housing
I reckon staying in a share flat in the city is best, that's what I did. It's much easier to explore the city. It takes about 30-60 minutes door to door to get to uni depending on which district you're living in, Carlos III is quite far away compared to other Madrid unis so that's reasonable. The risks with share flats is of course unpredictable roommates and rooms. The apartment I stayed in the owner rented exclusively to students (mostly exchange), but still spoke no English. If you stay on campus it's quite expensive for small shared rooms. The suburbs the campuses are in are basic, especially compared to the rich & diverse food and shopping and bars and clubs in the centre. Also the transport coming home at night isn't so good, there's no trains from 1-6am so if you live far away the cabs are going to add up! or just go hard every time and stay out until 6, which is almost standard anyway. But of course staying on campus you immediately make so many close friends who'll live next door, there's normally a good mix of exchange to locals. Everyone I know who lived on campus had a great time and made incredible friends the same as those who lived in the city.

Money Matters
I think whatever's recommended was sufficient, around $10 000 including flights/insurance etc., I managed my money well during my stay but as soon as I travelled abroad after final exams it all went. My weekly spending increased 5x once I went travelling over the summer. The food and drink is cheap so as long as you remember it will add up and try to cook at home, bring food to uni, etc. it's easy. As far as housing goes, I think a shared apartment in the city ranged from 350-600 euros/month; I had a big room and big bed in an average location and paid 420. Friends in the more trendy bar/shopping districts with cleaning included spent about 500-650. Another big expense is club entrances and drinks in clubs, take advantage of the specials e.g. free entry before 10, cheap drinks until 12, etc.

Getting Around
Transport is really cheap they recently gave all students a huge discount, 20 Euros/month for unlimited travel on all buses and trains in Madrid city; it will take you out to both UC3M campuses. The metro covers all the city centre and trains come every 2-3 minutes, and every 10-15 later at night. I wish Sydney was like this.

Travels
Madrid being in central Spain is really easy to travel around. There are trips to various locations with CityLife Madrid every few weekends; they're not a bad price. BlaBlaCar is another cheap way to travel (like shared uber but for long distance rides to all other Spanish cities and even Portugal), it's only a little more expensive than buses but so much faster and more comfortable. Once I slept through an alarm and the driver still waited an hour for me to get there, so more flexibility than buses! Definitely recommend heading south to Andalucía, Cordoba, Granada & Seville are so beautiful and cheaper than the north, the locals also seemed a little friendlier. Try their salmorejo, like gazpacho but thicker and better. You can also do day trips to Toledo, about an hour from Madrid, which is an old historic city, worth seeing, and of course Barcelona for the mix of culture/party/beach. Morocco is also really close! Expect to get hassled and ripped off but it's a great place, vibrant markets and sunrise/sunset camel rides in the desert. Portugal is just next door, and on the other side you've got all of Europe, weekend trips to Paris/Rome/London/Copenhagen etc. weren't uncommon, look out for those Ryanair last minute flights. Depending on if you have Mondays/Fridays off, maybe save the longer trips for after exams. There's plenty to do in Madrid on the weekend anyway.

Top Tips
Do the Spanish learning course available the fortnight before uni starts! The best decision I made. Apart from kick starting your Spanish (which will make your life 100x easier, I really regret not studying more before I left) everyone else in your classes will be exchange students looking to meet new people, and this way you make friends before the semester even starts. As far as the workload goes, it was manageable to go out 3-4 nights a week and manage steady uni marks until midsem break, which you'll most likely spend all of overseas. After that though consistent effort is needed to stay on top of everything, all the assignments will come at once and you'll regret how much work you left last minute. I loved my time in Spain, I arrived there already knowing basic Spanish and that really helped with adjusting, if you don't understand anything it's easy to feel lonely. Also consider that their summers are at least as hot as ours, Andalucía regularly hits 40 degrees in summer. In addition their winter was colder than what I was used to, so take a range of clothes/buy new ones over there.

Photo Credit: Joseph Gorta (Semester 1, 2016) in Granada.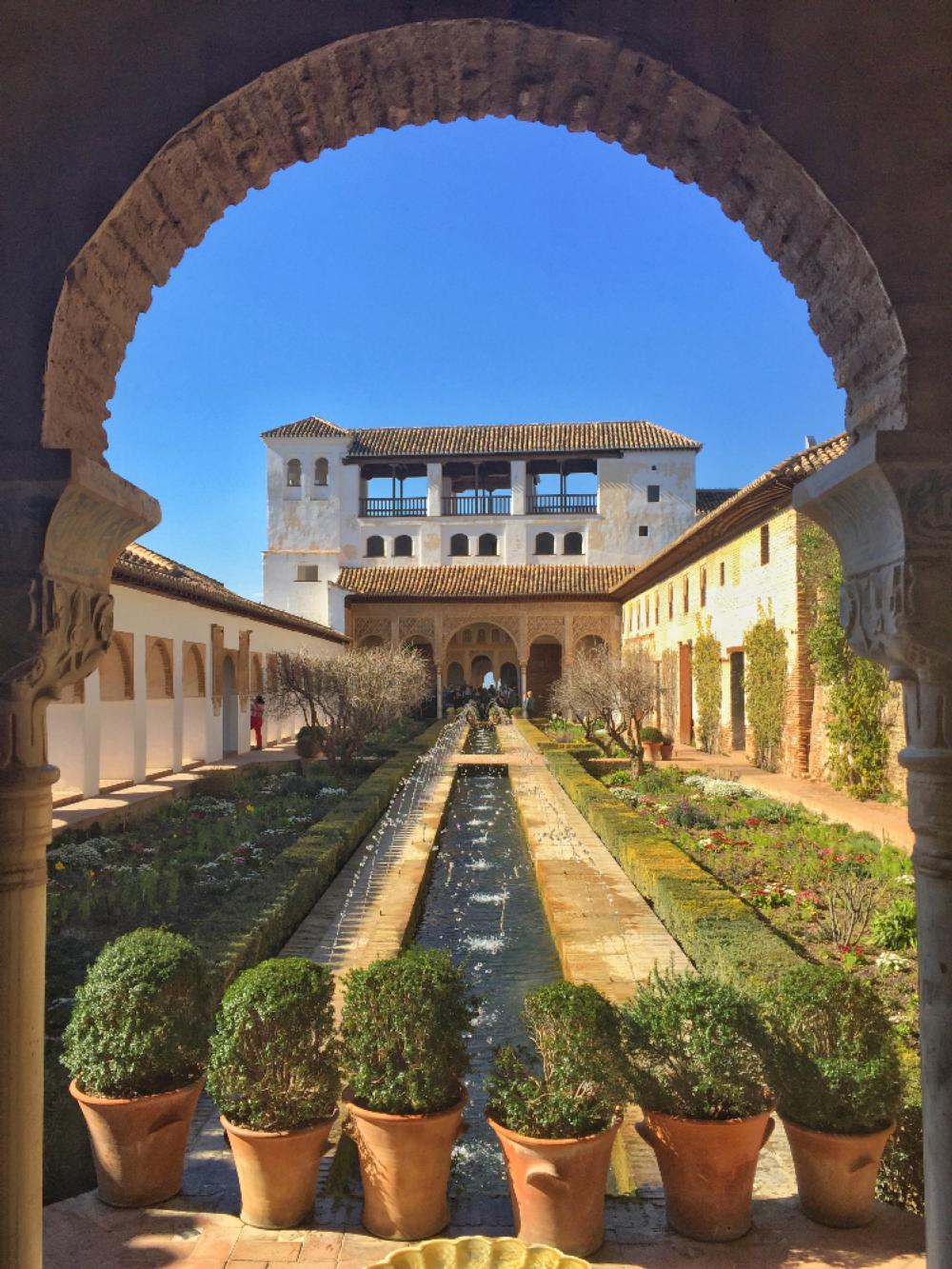 Want to read more experiences from Carlos III de Madrid? Find more here: http://bit.ly/2h8y9dZ