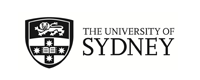 Kyoto, Japan
(Outgoing Program)
Program Terms:
Program Terms:
Semester 1,
Semester 2,
Year (Sem 1 & Sem 2),
Year (Sem 2 & Sem 1)

Partner University Homepage:
Click to visit
Program Details: - unrelated header
Program Details:
Program Description:
Program Description:
About
Kyoto University

Location: Kyoto
Year Established: 1897
Student Population: 22,800

About
Kyoto University is the second oldest university in Japan and one of the country's highest ranked tertiary institutions. It is famed for producing world-class researchers, including Nobel Prize laureates.

Highlights
Kyoto University has 10 faculties and more than 15 graduate schools. It is a comprehensive research university with a student body comprising ambitious young people from diverse cultural backgrounds who are pursuing studies in a wide variety of fields.

Unique Characteristics
Kyoto University's philosophy is to work to cultivate academic freedom under a spirit of self-reliance and self-respect, and to open new horizons in creative scholarly endeavor. Its three core missions are education, research and social contribution. Kyoto is continually working to expand its international student program and offers a range of English-taught as well as Japanese Language programs.

Location
Kyoto is famous for its culture and epitomizes ancient Japan, abundant in temples, shrines and beautiful gardens. It has hundreds of restaurants and is famed for its food. There are almost 1,000 Buddhist temples in the city, which is also known for its friendliness.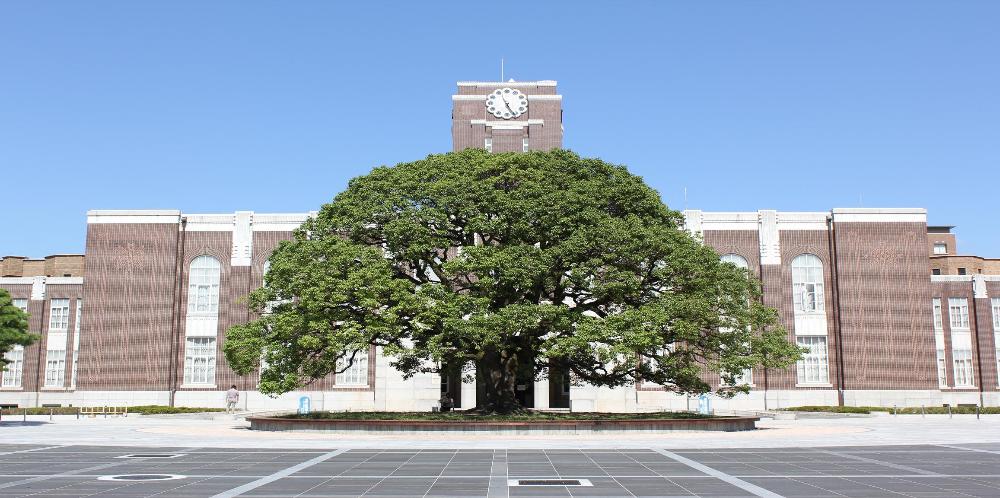 Academic Information
Course Catalogue
Exchange students can enrol in the KUINEP program or the general exchange program. The KUINEP program enables undergraduates from partner universities to study in English; whereas as part of the general exchange program, students either take courses, mostly from the Kyoto University Faculties or Graduate Schools to which they are affiliated (as "General Exchange Special Auditors", or GEAs), or conduct research under academic supervisors without attending classroom lectures (as "General Exchange Special Research Students", or GESRs).

Japanese Language Programs:
Both KUINEP and General Exchange Program students are eligible to take Japanese-language courses from ILAS' Education Center for Japanese Language and Culture. Some are included in the regular curriculum and credited, while others are not. GESRs may take non-credited courses only, while KUINEP and GEAs may take both credited and non-credited ones.

Subject Area/s:
| | | |
| --- | --- | --- |
| Arts and Social Sciences | Business | Science |
| Agriculture | Engineering | Music |
| Visual Arts | Health Sciences | Education |
| Social Work | Architecture | Law |
Exclusions apply: Undergraduate Faculty of Medicine, Graduate School of Medicine, some units with experimental activities or courses labelled as 'seminars'.
Teaching Periods: Semesters/Terms
Autumn Semester: September-February
Spring Semester: April-July
Credit (Full-Time Load/Semester)
| | |
| --- | --- |
| University of Sydney | Host University |
| 24cpts | 12 credits |
The above full-time load is indicative only.
Applications for academic credit are assessed by the relevant University of Sydney faculty/department based on: study load, contact hours, assessment requirements and level of study.
Grading System
A – 80-100
B – 70-79
C – 60-69
F – Fail 0-59.9

Transcripts Issued by Partner
Transcripts will be available at the end of your exchange period.
Languages
Language of Instruction
Classes at the host university are taught in Japanese and English.

Language Requirement
Please see here for more information on language requirements and Japanese language courses at Kyoto University. Please note, a sufficient level of Japanese proficiency for Japanese-taught programs is required. To enrol in the general exchange program, students must have a 1st level Japanese Language Proficiency Test or equivalent.
Living
What is the host city like?
Find out more information about the host city.

Accommodation
Housing options are offered by the host university.

Cost of Living
Use this guide to estimate living expenses associated with studying overseas.

Insurance
Students are required to obtain health insurance valid during their exchange.
Useful Information
Student Experiences
Name:
Vivian Wang
University of Sydney degree:
Bachelor of Engineering honours (Biomedical) / Bachelor of Arts (Japanese Studies)
Host City Highlights:
There's something special every season. Kyoto is famous for its cherry blossoms and autumn foliage, but I also loved the lush green of summer and the different festivals all year round.
It is a very friendly city. It takes pride in its place in the country's culture and history, but also has a large student population and a relaxed atmosphere. Its modest streets, bento stands, mountains, shrines and its cats are what makes it a lovely town, but its vibrant student night life at the bars, clubs, izakaya and karaoke is also only a short bike ride away.
Uni Life:
My days consisted of riding my bike to class, eating lunch with friends at the cafeteria or a nearby restaurant, chilling at the riverbank after classes before heading home or eating out.
I would recommend joining some clubs and societies - it is a big part of the Japanese student life and you can make lots of friends and learn about the culture. And of course, lots of parties organised for both international and local students.
Study:
Kyoto University has a wide range of classes in both English and Japanese, Japanese language courses and even sports classes, so you have a lot to choose from depending on your own study plan. I was able to transfer credits to some engineering electives and to my Japanese studies major, and also joined in a basketball class where we played once a week. Kyoto University has some renowned research so it was also rewarding learning and being taught by some of the world's top researchers. The workload isn't hard at all so you will have lots of free time.
Cuisine:
Eating out is quite cheap in general and convenient, with choices ranging from Michelin-starred restaurants to small local shops in the alleyway, to the cafeterias on campus, providing cheap meals with vegetarian and vegan options. I especially loved the bakeries, cafes and desserts Kyoto has!
Housing:
I stayed in an international dorm affiliated with Kyoto University and I can't recommend it enough. There is a lot of support to help you get through any paper work or if you get into any trouble. There is a strong sense of community, and not only did we have dorm events such as mochi-making, Halloween party, New Years and bus tour, we also travelled and road tripped together with our new international friends and organised our own birthday, Christmas and farewell parties.
Money Matters:
Things are cheaper in Japan, especially rent - mine was around AUD400 per month. Food expenses were also quite low for me, as there is a wide price range to choose from, and transport cost was cut significantly as I was on my bike most of the time. I made use of the 100yen stores and second hand sales on Facebook, and saved up most of the money for when I travelled, where it was spent mainly on the transport.
Look into the travelling options of your bank, some are accepted by the ATMs in the convenient stores which gives you easy access. I opened a Japanese bank account, but unless you want to get a part-time job or rent a private apartment, you don't really need it. Expect to pay by cash anywhere you go.
Getting Around:
Public transport isn't cheap (around the same as student price in Sydney). Going around by bike was by far the most efficient way and gives you lots of freedom. So if you can ride a bike, get yourself one (perhaps second hand) from one of the many bike shops around Kyoto.
When travelling further, consider looking into night buses as an alternative to Shinkansens as they are quite expensive. Also look out for train/bus promotion ticket sets, flight sales by Peach and the "Seishun 18" train pass.
Travel:
There are lots of day trip options around Kyoto - Japan's largest Lake Biwa-ko, vibrant cityscape in Osaka, hike up Mt. Hiei, deer feeding in Nara or visit the port in Kobe. If you can spare a weekend, take a flight or a long train ride to anywhere in Japan. Highlights for me were Miyazaki, Naoshima, Kanazawa and Hokkaido. The uni also organised trips to Mt. Koya and Shirakawa.
Top Tips:
Keep an eye out for special events on Facebook, internet or the ads at train stations. There may be small festivals, markets, light-up's or local ward events and are great ways to immerse yourself in the community and culture.
Also keep in mind that Kyoto gets quite warm in Summer and cold in Winter, and can get plenty of rain during the rainy season.