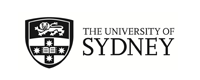 Tokyo, Japan
(Outgoing Program)
Program Terms:
Program Terms:
Semester 1,
Semester 2,
Year (Sem 1 & Sem 2),
Year (Sem 2 & Sem 1)

Partner University Homepage:
Click to visit
Program Details: - unrelated header
Program Details:
Program Description:
Program Description:
About
Hosei University EXC

Location: Tokyo
Year Established: 1880
Student Population: 39,200

About
Hosei University is a long-established private university based in Tokyo. It was originally a school of law.

Highlights
Hosei's stated mission is "creating a global university: Toward a sustainable society from pioneering Japan". Its innovative educational approach aims to achieve not only sustainability of natural environments, but also stable socioeconomic and cultural sustainability.

Unique Characteristics
Hosei has three main campuses, Ichigaya, Koganei and Tama, which are all located near central Tokyo. It has more than 15 faculties, including some that are not offered in other Japanese universities such as Intercultural Communication, Humanity and Environment and Social Policy and Administration.

Location
Tokyo is a world famous city that is dazzling in its modernity but still manages to retain its traditional culture along with a passion for everything new. The city may seem overwhelming and incomprehensible at first, but gradually most people who spend any amount of time there grow to love it. It is full of bars, neon, nightlife and friendly people.


Academic Information
Course Catalogue
Information about units of study at the host university.

Subject Area/s:
| | | |
| --- | --- | --- |
| Arts and Social Sciences | Business | Science |
| Agriculture | Engineering | Music |
| Visual Arts | Health Sciences | Education |
| Social Work | Architecture (MA) | Law |
Exclusions apply

Teaching Periods: Semesters/Terms
Spring Semester: April-July
Autumn Semester: September-January

Credit (Full-Time Load/Semester)
| | |
| --- | --- |
| University of Sydney | Host University |
| 24cpts | 14 credits |
The above full-time load is indicative only.
Applications for academic credit are assessed by the relevant University of Sydney faculty/department based on: study load, contact hours, assessment requirements and level of study.
Grading System
A – 80-100
B – 70-79
C – 60-69
F – Fail 0-59.9

Transcripts Issued by Partner
Transcripts will be available at the end of your exchange period.
Languages
Language of Instruction
Classes at the host university are taught in Japanese and English. Japanese language courses are available with course descriptions available online.

Language Requirement
ESOP classes are taught in English and have no language requirement for native speakers of English. To enrol in regular Japanese faculty units of study, students must have a high level of Japanese proficiency.
Living
What is the host city like?
Find out more information about the host city.

Accommodation
Housing options are offered by the host university.

Cost of Living
Use this guide to estimate living expenses associated with studying overseas.

Insurance
Students are required to obtain health insurance valid during their exchange.
Useful Information
Student Experiences
Lillian Connolly-Keck

Hosei University
Bachelor of International and Global Studies, Semester 1, 2016

Host City Highlights
Karaoke! Eating lots of food, nomihoudai with other exchange students, hanami festival, transport and shopping.

Uni Life
There is a club for exchange students to join that plans fun activities to interact with Japanese students, and if you're good enough at speaking Japanese you should join other clubs and circles (huge part of Japanese uni culture!) There's also a buddy program and classes you can enroll in that have Japanese students also enrolled!

Study
You attend 7 classes at are 1.5 hours long, but the workload is very very light so you still have plenty of time to socialise. Class sizes fluctuate - the Japanese language classes are usually very small.

Cuisine
The food is delicious in Japan! Lots of Italian food if you get sick of Japanese but I highly recommend going to a sushi train and visiting numerous izakayas while there. Also, if you go in summer eat kakigouri!

Housing
I stayed in my own apartment on the opposite side of Tokyo to the student housing - my place was in a much nicer suburb but was a lot more expensive than what everyone else was paying. I really enjoyed living in this area but I would definitely recommend living in the student housing if you don't care as much about living in a nice area and want to socialise more.

Money Matters
My budget was $20,000 and I hardly spent half of it!! The Japanese government has a scholarship called JASSO and I highly recommend applying even if you don't have the grades it requires (I didn't and I still got the scholarship). It's about $800-$900 a month depending on the exchange rate and was super helpful. No one I knew was working while studying but I was told some people did.

Getting Around
Transportation is really really efficient but be warned about the peak hour times!

Travels
A lot of the people on exchange had been there for a year and they really really enjoyed that. Make sure you stay during the breaks so you can visit other places in Japan as well! Get a Citibank card as well, they don't charge all those extra fees!

Top Tips
This uni is really easy and fun to be at! They also provide opportunities such as teaching at a school for a day and pay you to do so! The exchange department are really nice and helpful.