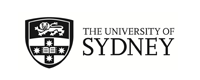 Universita degli Studi di Pavia EXC
Pavia, Italy
(Outgoing Program)
Program Terms:
Program Terms:
Semester 1,
Semester 2,
Year (Sem 1 & Sem 2),
Year (Sem 2 & Sem 1)

Partner University Homepage:
Click to visit
Program Details: - unrelated header
Program Details:
Program Description:
Program Description:
About
Universita degli Studi di Pavia

Location: Pavia
Year established: 1361
Student population: 23,000 (1,300 international students)

About
The University of Pavia is one of the oldest universities in Europe and counts Alessandro Volta, Christopher Columbus and Ugo Foscolo among its famous academics. Today it's a prestigious research university that offers a wide range of subjects and welcomes international students.

Highlights
The University of Pavia has a unique college system, known as the Pavia System. Each of its 20 colleges and residences offers its own distinct history, student life, parties and sporting rivalry. The oldest residences, the Collegio Borromeo and Collegio Ghislieri, were built in the 16th century. As well as the stately grounds, the University has a historic botanical garden and a museum, the Museo per la Storia dell'Università di Pavia.

Unique characteristics
Pavia University offers a wide variety of disciplinary and interdisciplinary subjects including Economics, Pharmacy, Law, Engineering, Literature and Philosophy, Medicine and Surgery, Science (Mathematics, Physics Chemistry, Biology and Natural Science), Political Science and Musicology. It is known for high quality, technologically advanced research which is carried out in association with public and private institutions, enterprises and companies.

Location
Pavia was once a Roman military garrison and is located on a plain an hour from Milan. Outside the historic university campus, there's plenty to see and do, including a number of museums, sporting and cultural events, and the Certosa di Pavia monastery.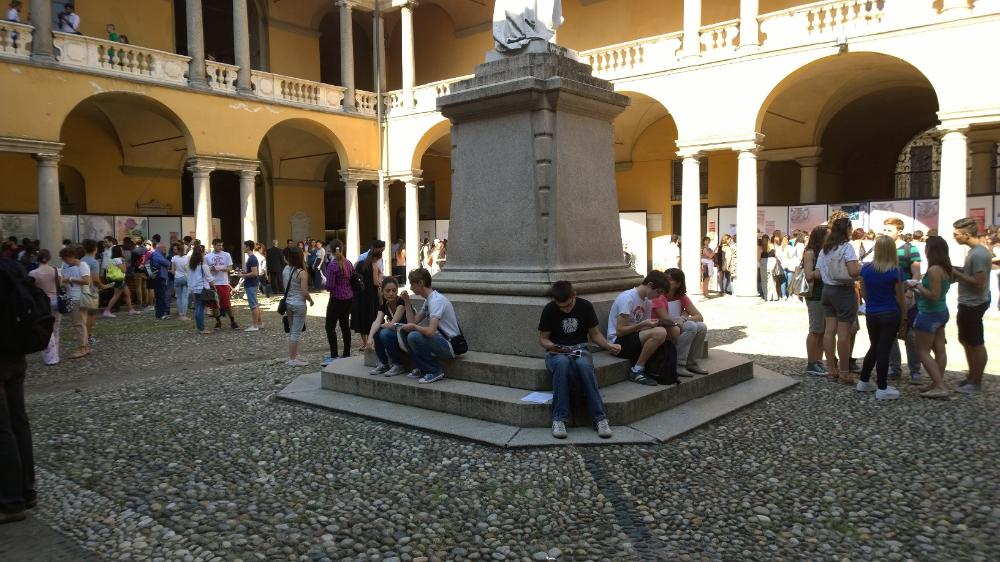 Academic Information
Course Catalogue
Information about units of study at the host university

Subject Area/s:
| | | |
| --- | --- | --- |
| Arts and Social Sciences | Business | Science |
| Agriculture | Engineering | Musicology & Cultural Heritage |
| Political & Environmental Sciences | Medicine | Law |
Exclusions apply: Priority for language majors

Teaching Periods: Semesters/Terms
Term 1: September - February
Term 2: February - July

Credit (Full-Time Load/Semester)
| | |
| --- | --- |
| University of Sydney | Host University |
| 24cpts | 30 ECTS |

The above full-time load is indicative only.
Applications for academic credit are assessed by the relevant University of Sydney faculty/department based on: study load, contact hours, assessment requirements and level of study.

Grading System
Students are graded on a 30 point scale, with 18 as a pass mark

More information on the host university's grading system

Transcripts Issued by Partner
Transcripts will be available at the end of your exchange period
Languages
Language of Instruction
Classes at the host university are taught in English (post-graduate only) and Italian.

Language Requirements
While there are units of study taught in English, language classes are available to exchange students wishing to improve their Italian.
Living
What is the host city like?
Find out more information about the host city

Accommodation
Housing options are offered by the host university

Cost of Living
Use this guide to estimate living expenses associated with studying overseas.

Insurance
Students are required to obtain health insurance valid during their exchange.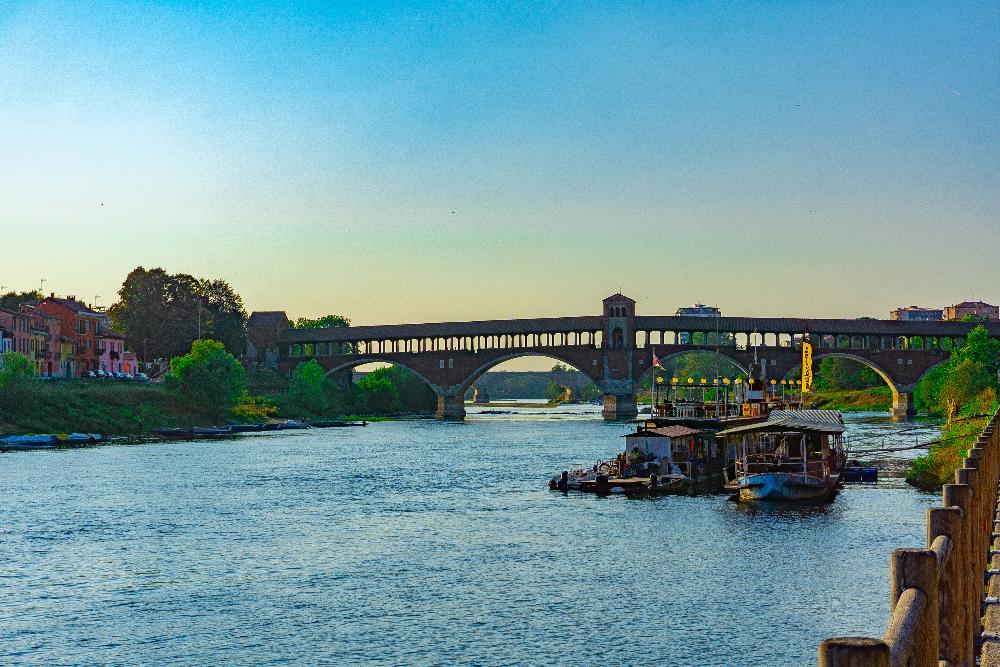 Useful Information
Student Experiences
Talia Walker
Bachelor of Arts, Semester 2, 2015

Host City Highlights
The Chocolate Festival in February was absolutely amazing! I cannot describe the comfort of walking through cold Italian streets on the way to class with a cup of thick Italian hot chocolate - which is literally melted chocolate - warming your hands. Or the delectable experience of triple chocolate crepes in the piazza with friends. Such a great event, and a lovely one to share!
There are also events held in the Castello, such as the Beer Festival in May. The Castello itself is an art gallery, which is conveniently free for students!
The University also holds a band competition, and both of these are in May and June. They are so much fun and are a great way to mingle with students, both native and international!

Uni Life
There were no clubs and societies like those at Sydney - it's not really an 'Italian' concept. There were some events, such as the band competition, and there are many intellectual events such as debates and seminars which are held outside of university hours.
One thing which was interesting to me is that no classes run between 1-2pm. It is the designated lunch hour! So the mensa - their version of a cafeteria, but way better - was a great place to see/meet people.
I got to know locals through aperitivo nights organised by student organisation ESN, and through living in college. ESN also organises trips for exchange students run by Italians, so it was a great way to see the sights and form friendships at the same time!

Study
The contact hours per week were the same as Sydney, though the teaching style is a bit different - professors are more distant from the students. I was in lectures or seminars for all of my classes, usually one to two hours. Only one professor used PowerPoint slides, and the assessment was principally oral examination in a classroom filled with other students. I think it is just important to introduce yourself at the first lesson and make it known that you are willing to work hard and try your best, and they are generally really sweet in terms of providing extra support and making sure assessments are clear.

Cuisine
I mostly cooked myself, but another wonderful thing to do - which is really available in any Italian town/city - is aperitivo. This is organised in bars across town - basically, you pay a small fee (usually 7 to 10 Euros) and that includes an alcoholic (or non-alcoholic) drink and an all-you-can-eat buffet. My favourite aperitivo in Pavia was at Mana', near the Duomo, as it had the greatest range of food, which was continually brought out during the night, and a large selection of beverages.
Aside from this some top places were:
- Puro: an awesome place specialising in burgers. Think Grill'd, but even better! They had some awesome vegetarian options too.
- Gelato: pretty much anywhere was awesome and well-priced!
- Markets: there are markets in the piazza every weekend and they sell lovely cheese and cold cuts. So yum!! There are also many fruit markets which sell lovely fresh produce

Housing
There are a variety of options, though I personally chose to stay in college. I enjoyed it, as I was constantly around other students. Though it was sometimes hard to coordinate cooking times, sharing a kitchen with others allowed us to meet and eat together. We would play card games or drink tea/coffee together, which was one of the things I really miss.

Money Matters
Being in college and cooking a lot myself, I found it easy to budget. I was still able to travel and visit other countries - after my exams, I also booked a Topdeck tour, which was a fantastic way to see some European highlights before I came home for second semester.

Getting Around
I purchased an annual student bus pass for 13 Euros and found it handy particularly when it was too hot to walk or I had to transport the shopping back to college. Though keep in mind that the buses - though frequent during the day - don't run during the night.

Travels
I was glad that I caught the end of winter and the beginning of summer. Our first semester is their second semester, meaning that all the social events are held at this time, and they are not to be missed! The end of exam period (May/June) is also a lovely time to travel around Italy, as the weather is warm but it is out of peak season.
I used budget airlines when I had to travel, and would book train tickets online as it was generally cheaper. Some other students used Blablacar, a service similar to Uber, though I personally didn't try it.

Top Tips
*Make friends with the Italians! They will show you the best gelato shops / coffee / bars
*Make yourself known to professors as soon as you start. Let them know that Italian is not your native language and ask if there is any extra support/reading available - they won't give extra work, but may be able to suggest alternate readings which will be a bit easier to comprehend or clearer to language learners
*Go to as many ESN events as possible! They are a fantastic way to see a bit of Italy and meet other exchange students
*The ESN Tandem Nights are great because they usually attract quite a few Italians. This way, you can meet locals and test your language skills!