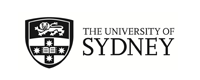 Universite Grenoble Alpes
Grenoble, France
(Outgoing Program)
Program Terms:
Program Terms:
Semester 1,
Semester 2,
Year (Sem 1 & Sem 2),
Year (Sem 2 & Sem 1)

Partner University Homepage:
Click to visit
Restrictions:
Sydney applicants only
Program Details: - unrelated header
Program Details:
Program Description:
Program Description:
About
Université Grenoble Alpes

Location: Grenoble
Year established: 1970
Student population: 11,400

About
Université Grenoble Alpes is a medium-sized university dedicated the study and promotion of languages and cultures in a global context. It is known internationally for promoting the interests of the French-speaking world, teaching French as a foreign language, and offering an alternative French and European model to current globalisation trends.

Highlights
Located in Grenoble and Valence, the campus is considered one of France's best study environments. There is a good variety of high quality courses in the arts, humanities and languages, a great atmosphere, and plenty of cultural and sporting activities to enjoy. Internationalisation is one of the university's major strategic priorities.

Unique characteristics
Université Grenoble Alpes offers training and research activities in arts and literature, foreign languages and cultures, language sciences and communication and media studies. Teaching is supported by dynamic research activity.

Location
Grenoble is a dynamic university city surrounded by the peaks of the Alps. It's an important centre of education, research and industry, and has a vibrant student scene with more than 60,000 students. There's a great quality of life here, with excellent public transport, museums and dining. The University's campus is one of the most beautiful in France, set in a landscaped park with the backdrop of the Belledonne mountain range.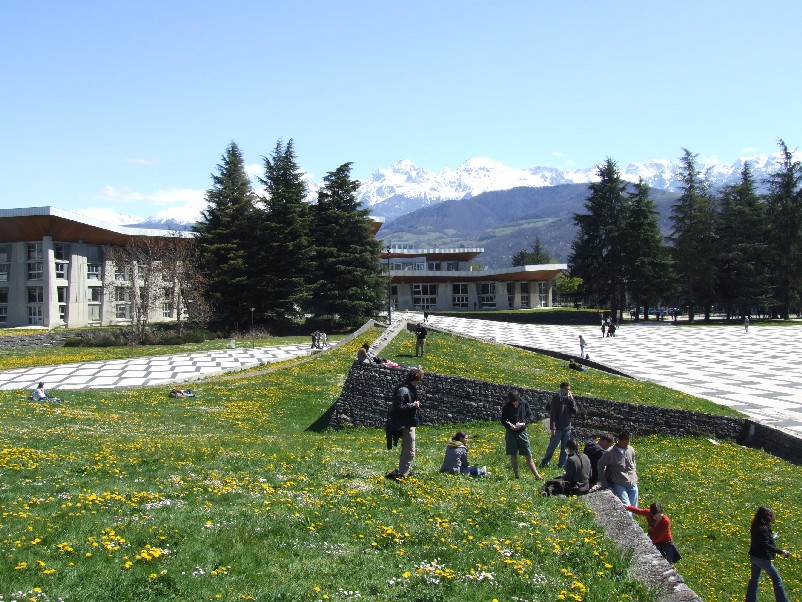 Academic Information
Course Catalogue
Information about units of study at the host university.

Subject Area/s: Arts
| | | |
| --- | --- | --- |
| Arts and Social Sciences | History | Languages |
Exclusions may apply.

Teaching Periods: Semesters/Terms
Term 1: September- January
Term 2: February - June

Credit (Full-Time Load/Semester)
| | |
| --- | --- |
| University of Sydney | Host University |
| 24cpts | 30 ECTS |
The above full-time load is indicative only.
Applications for academic credit are assessed by the relevant University of Sydney faculty/department based on: study load, contact hours, assessment requirements and level of study.
Grading System
French grading scale of 0 - 20, in which 10 is the minimum passing mark.

Transcripts Issued by Partner
Transcripts will be available at the end of your exchange period.
Languages
Language of instruction
Classes at the host university are taught in French. There are some Masters level courses in English.

Language requirements
Students must have a minimum B1 level of French to study at the host institution. Language classes are available to exchange students wishing to improve their French.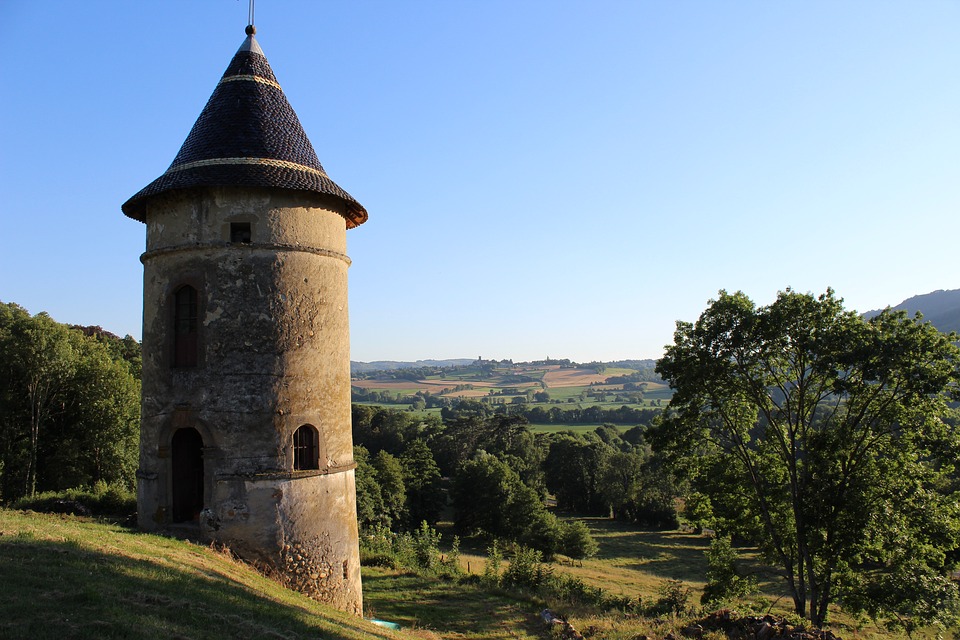 Living
What is the host city like?
Find out more information about the host city.

Accommodation
Housing options recommended by the host university.

Cost of Living
Use this guide to estimate living expenses associated with studying overseas.

Scholarships
Nicolas Baudin Travel Grant: Exchange students can apply for a grant from the French Embassy to assist with the cost of a return flight ticket between Australia and France.
Insurance
Students are required to obtain health insurance valid during their exchange.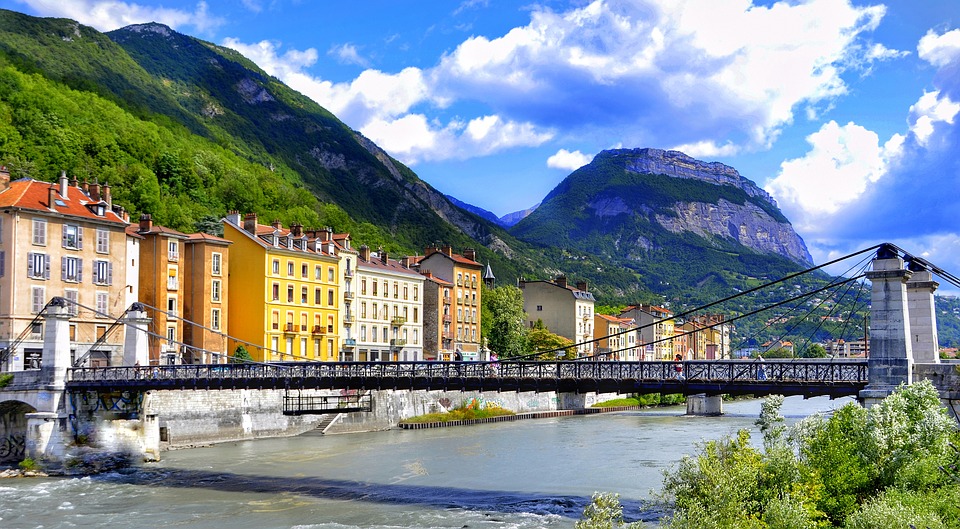 Useful Information
For Exchange/International Students
Specific information for exchange students provided by the host university.

Campus France is the French government agency for the promotion of international student mobility. Visit their website for more information about preparing to study in France.
Semester/Term Dates
Access the University's calendar.

Orientation
Orientation will be held at the beginning of the semester.

Support Services
The International Office provides services and assistance to exchange students.

Visas
Information from the Embassy of France in Australia.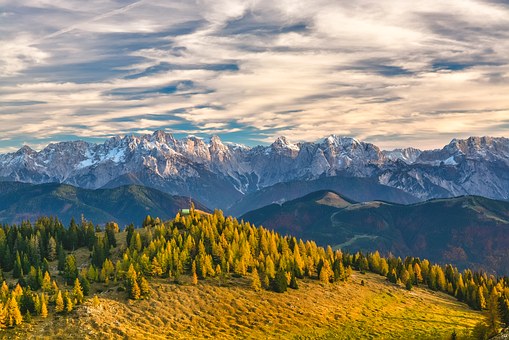 Student Experiences
Jonas Groom
Bachelor of Arts, Semester 1, 2016

Host City Highlights
Skiing is a must! Walking up the Bastille, there are further mountain walks and treks to do too. There's a big park in the centre of town which was good for picnics Take buses to local landmarks- Chateau de Vizille (mini Versailles).

Uni Life
Stuck mainly to fellow Erasmus students, they were more fun than the frenchies. Did go out and meet lots of French students but best relationships were formed with fellow exchange students because we were all there for the same reason.

Study
All my classes were 2 hour tutorials which I had once a week for each subject, the French system is different so I had to do eight subjects ! But the workload is easy and not difficult, plus there was always the fact/excuse that French wasn't my mother tongue so teachers were very lax.

Cuisine
Amazing, fresh food markets every Saturday and great restaurants around town. Lots and lots of Arab take-away joints which were good on a night out but not for boutique dining.

Housing
My housing - Residence Fauré was terrible! I definitely got what I paid for (it was the cheapest) a 9 square metre shoe box with shared bathroom for the whole floor and one stove as a 'kitchen' Definitely go for Residence Condillac it was so much better but a bit more pricey, if money is tough then go one down at Residence Berlioz, but don't make the same mistake I did! If you're organized and work things out in advance then look online for share houses and flat mates, although that's a bit tricky as they don't have to do all the paperwork for someone who'll only be there a few months.

Money Matters
I budgeted terribly, was caught up in the party life so didn't look for work, but barely any businesses were hiring, it's not as easy as here in Sydney to find work. I had to rely on mum and dad to continue living over there. Buy your food at LIDL not the Monoprix it's cheap as chips.

Getting Around
Transport was the best! €20 a month for unlimited tram and bus rides, it was so easy to get everywhere as trams come every 2 - 5 minutes, not at all like what we have here in Sydney. Although the trams stopped after 1:30 so if you were having a big one you'd have to walk home.

Travels
Grenoble is an hour from the big city of Lyon, and also Geneva, you can pop over the Alps to Italy and head south to Toulouse and Nice, 9 hour bus ride up to Paris though which is tough but definitely worth it! Take 'Flixbus' or 'Ouibus' to get around they're a fraction of the price of the SNCF. You save yet can also spend a lot of money on transport so be wise. Don't stick around at the major train stations too, avoid the gypsies and keep your hands in your pockets I heard of friends' phones being stolen and bags rummaged. Head down and don't let them hear your foreign accent as you'll become a target!

Top Tips
Immerse yourself in class, most of the time the frenchies don't bat an eyelid to new exchange students so it's up to you to speak up in class and ask questions and put yourself out there ! It's fun to help people with English and it's the same for them helping us with our French, ask fellow classmates if you don't understand a word or a concept they might giggle at your broken French but it's how you make French friends Also hang around on campus after class for a café or beers that's how you meet the locals.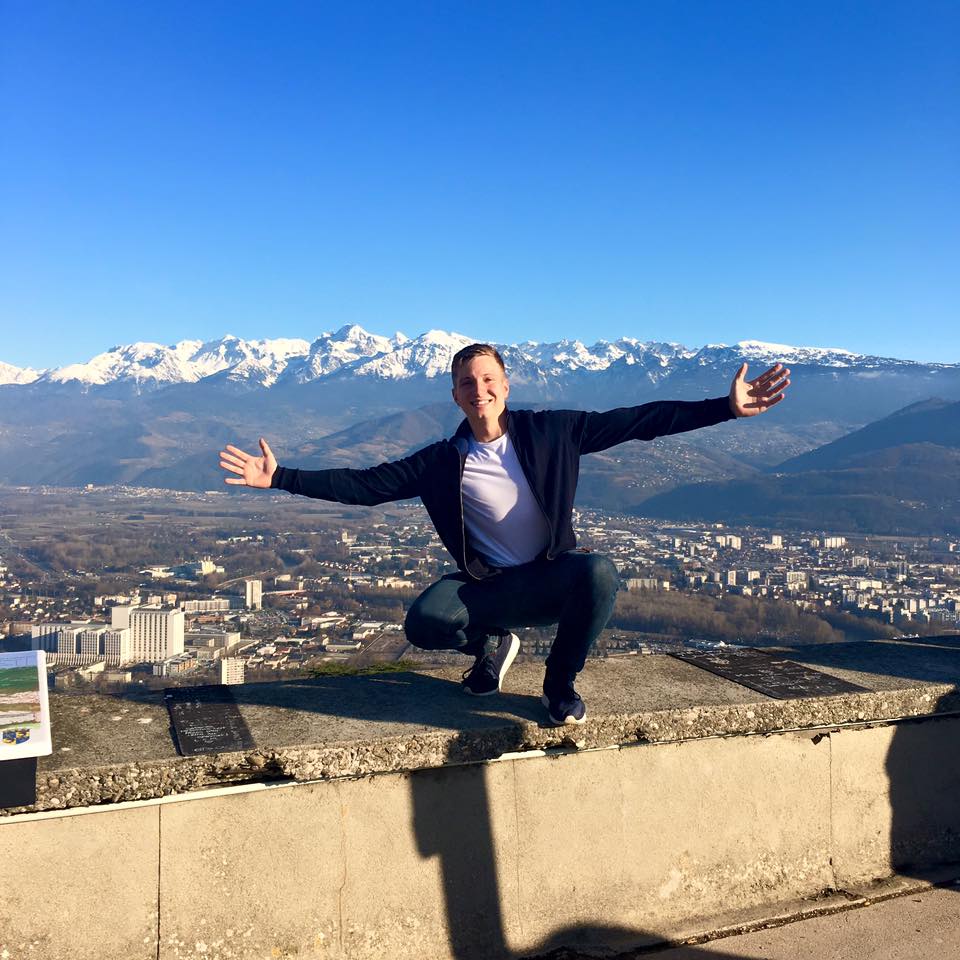 Grenoble lies at the foot of the alps, and the original town structure was built around a central mountain and later as the town grew it extended around this mountain, Grenoble was also historically on France's south eastern border with the historical nation state of Savoy, and it was mainly a militaristic town/city known as basically a big army centre up until the late 19th century when it was beautified/gentrified and Savoy was annexed by France (Napoleon chose Grenoble as the first city he'd visit on his return from exile during the '100 days' as he knew he could count on the support of the soldiers and be welcomed in the city)

So this photo is me on the top of the fort right at the top where there's a military museum and the French flag still hoisted high.