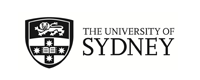 Universite Rennes 2 ART EXC
Rennes, France
(Outgoing Program)
Program Terms:
Program Terms:
Semester 1,
Semester 2,
Year (Sem 1 & Sem 2),
Year (Sem 2 & Sem 1)

Partner University Homepage:
Click to visit
Program Details: - unrelated header
Program Details:
Program Description:
Program Description:
About
University of Rennes 2

Location: Rennes
Year established: 1969
Student population: 21,000 (2,600 international students)

About
The University of Rennes 2 is located in the beautiful city of Rennes in Upper Brittany. Here you can immerse yourself in French language and culture, stay with a French family and benefit from high quality research into languages and humanities. The University has one of the largest schools for foreign languages in France.

Highlights
Rennes 2 University is the largest research and higher learning institution in Arts, Literature, Languages, Social Sciences and Humanities in the West of France. There are 18 languages taught at the University, and it pursues an ambitious research policy.

Location
Rennes is the capital of Brittany, a lively city of 300,000 people which is boosted by a 60,000 strong student population. Here you can enjoy a variety of restaurants, bars, cafes, a large farmer's market and numerous sporting facilities. Rennes is a major cultural centre, the public transport is good, and it's an easy journey to Brittany's beaches, Le Mont Saint Michel and Saint Malo, and it's just two hours to Paris on the TVG.


Academic Information
Course Catalogue
Information about units of study at the host university.

Subject Area/s: Arts
| | | |
| --- | --- | --- |
| Arts and Social Sciences | Language | Social Science |
| Literature | Communication | Music |
| Visual Arts | Sport Sciences | |
Exclusions apply - Ample places. Priority for language majors.

Teaching Periods: Semesters/Terms
Term 1: September- January
Term 2: February - June

Credit (Full-Time Load/Semester)
| | |
| --- | --- |
| University of Sydney | Host University |
| 24cpts | 30 ECTS |
The above full-time load is indicative only.
Applications for academic credit are assessed by the relevant University of Sydney faculty/department based on: study load, contact hours, assessment requirements and level of study.
Grading System
French grading scale of 0 - 20, in which 10 is the minimum passing mark.
Transcripts Issued by Partner
Transcripts will be available at the end of your exchange period.
Languages
Language of Instruction
Classes at the host university are taught in French.
Language classes
are available to exchange students wishing to improve their French.
Language Requirements
Students must have a B2 level of French to participate on exchange to this institution.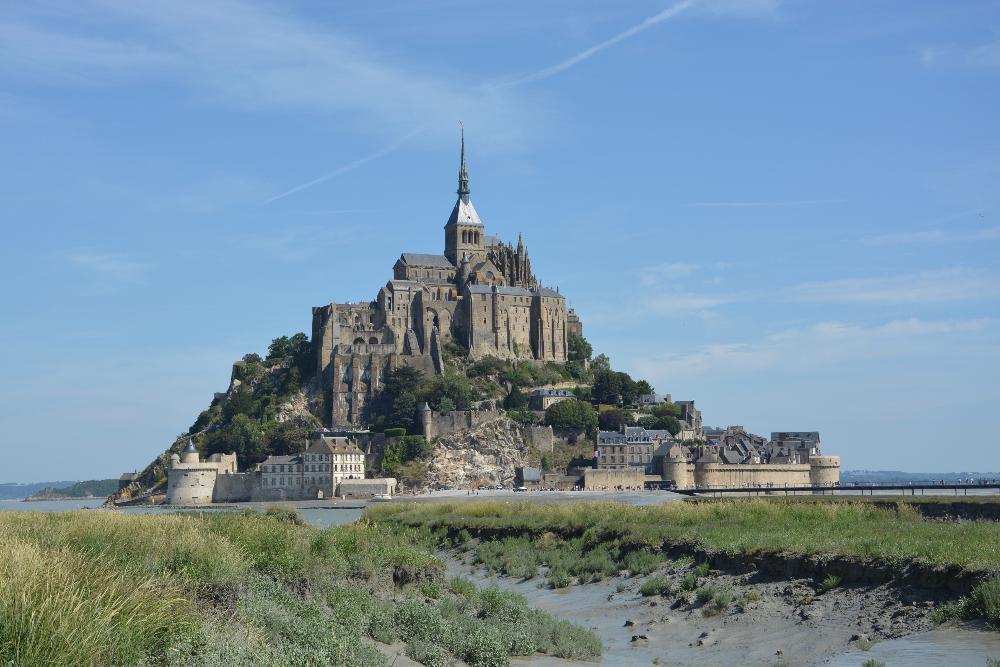 Living
What is the host city like?
Find out more information about the host city.

Accommodation
Housing options are offered by the host university.

Cost of Living
Use this guide to estimate living expenses associated with studying overseas.

Scholarships
Nicolas Baudin Travel Grant: Exchange students can apply for a grant from the French Embassy to assist with the cost of a return flight ticket between Australia and France.
Insurance
Students are required to obtain health insurance valid during their exchange.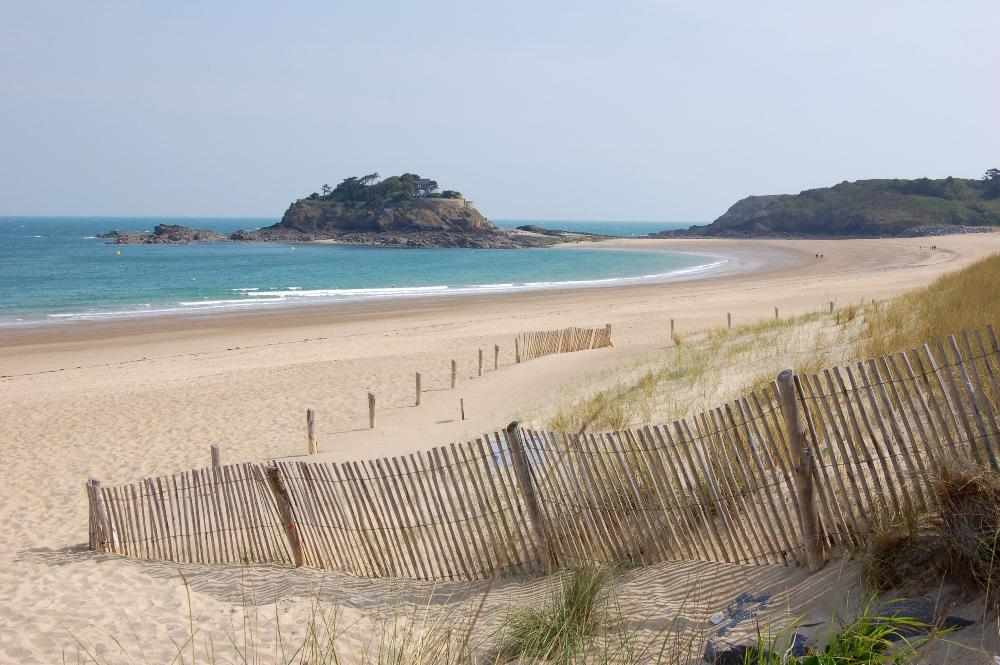 Useful Information
For Exchange/International Students
Specific information for exchange students provided by the host university.

Campus France is the French government agency for the promotion of international student mobility. Visit their website for more information about preparing to study in France.
Semester/Term Dates
Access the University's calendar available closer to start of year.

Orientation
Orientation will be held at the beginning of the semester.

Support Services
The International Relations Office provides services and assistance to exchange students.

Visas
Information from the Embassy of France in Australia.
Student Experiences
Emma McNamara
Bachelor of International Studies, Semester 2, 2013

Host City Highlights
The Parc du Thabor is so beautiful in summer and autumn. It has a rose garden and is such a gorgeous spot for a picnic or to enjoy the sun with live music and live theatre. I recommend going on a tour with the tourism office, although it's in French you get access to government buildings and other historical sites you cannot access as a single tourist by yourself. The art gallery has some really amazing modern works, Egyptian artefacts and some classic French artists as well. There are many student music festivals for free or for a small amount of money which are worth going to as well. There's many events catered to students which are worth checking out. Just do as much as possible!

Uni Life
There were so many after class clubs and societies to join which was great. I joined in contemporary and Jazz class whilst another friend joined the tennis clubs. We also went to after class CIREFE, French language for foreigners classes which is free for one semester. This was a great way to meet other foreigners and after classes we would often go out to dinner or hang out together. Rennes has the best social scene - there are so many bars, restaurants and other places to hang out together. A main street, Rue de la Soif, is full of bars where all the students go and hang out. Everyone hangs out on the streets and it's a great way to meet local French students.

Study
The contact hours are more or less the same as back in Australia although their style of teaching is very, very different and takes some getting used to! Lectures are read out by the teachers, with certain facts written on the board (generally a blackboard!). Tutorials are the most different, the teacher reads out the class content and you copy it down, which can be difficult if your French isn't so strong. Most classes require that students give a presentation, which is often read out like an essay with a piece of paper handed out to the class with notes on it. I didn't experience PowerPoints or interactive presentations which I think is a very big difference. However, as an exchange student they are very accommodating to alter assignments as often the essays or presentations are deemed too hard for foreign students, which is very kind of them. Rennes II has such a great selection of classes though, with an emphasis on the Arts. You can do creative arts, dance, photography and many other subjects in conjunction with your degree which aren't available USYD.

Cuisine
So much good food. Bretagne is the home land of crepes, Galettes (savoury crepes), cider and salted caramel! Also, seafood is a major part of the diet being so close to the sea so expect delicious oysters, mussel pots, and other seafood you've never seen in Australia. It's all so delicious. There are amazing bakeries and French restaurants where you could get a 3 course gastronomical meal for around $30. There is the second largest outdoor markets in France every Saturday morning where we would pick up fruit, vegetables, great seafood, cheeses, fresh baguettes, and chocolate croissants. Everyone offers little tasters so you can try a bit of everything before you buy it. It's so tasty but so fresh and straight from the farm and really affordable. It works out being cheaper than buying from the supermarket and lasts longer.

Housing
There is student accommodation, which is very small college-style dorm rooms, however it would be a good spot to meet other foreign students. We didn't stay here but instead found a room in a student apartment around the Kennedy metro stop, one stop from Rennes 2. There were a lot of students around there and it's really cheap in comparison to Sydney and next to the Carrefour (Supermarket). It was a 5 minute walk or 2 minute metro ride. Whilst rather dated and basic, the apartment was fine, had heating in winter and was a great way to live with other French students and get to know them and their friends.

Money Matters
I got back to Australia with a 0 euro bank balance, so I guess I balanced it perfectly. I spent a lot on travelling around and going out to places to try fine French restaurants. Accommodation, food and drinks in Rennes are very cheap in comparison to Sydney - a night out in Rennes cost us a maximum of 15 Euros. I think you could live very cheaply if you wanted to, however I chose to travel a lot and bought quite a lot as well! Getting a job as an English teacher is an option if you want to supplement your finances, but we decided we would rather travel.

Getting Around
In Rennes buy a student metro card, for around 31 euros a month it is validated for unlimited travel around Rennes which is great to explore Rennes without paying around 2.80 euro a journey! It works for the metro and buses too. The metro during the week goes to 12, however Thursday-Saturday operates all night (from memory) or there is a bus that operates all night. They're in the process of building a second line, but when I was there, there was only one line, so a train would come every two minutes or so. There's a train station as well which the metro connects to so you can travel to other towns and cities from there as well. There's not many taxis however. If you go out during the week, you either need to metro home at 12 or wait till 5am when it opens up again.

Travel
My friend and I travelled on weekends, arranging our uni schedule to have Fridays off so we had a three day weekend. I recommend heading to Mont Saint Michelle and Saint Malo. Catch the sunset in both spots as it's something that'll take your breath away. We would often train to Paris for the weekend, it's only about 2-2.5 hours away. In the mid-semester break we borrowed a car and did a massive loop around France, up to Normandy, across to Rouen and Reims, Epernay and Champagne, Trois and the Loire Valley. France is so amazing and we just booked accommodation for the night ahead as we didn't quite know where we would end up! I recommend seeing as much as you can and visiting smaller little spots to as when will you have the chance again!

To save money, invest in a student train transport card. I think it might be between 50-80 Euros but from then on you'll save at least 50% on your train travel as a student. The earlier you book a train the cheaper it is, so we planned our weekend trips and bought all the train tickets as early as possible, meaning you could get to Paris for 20 euros instead of 80. At Rennes II there is a board near the student centre where other students list the locations to they're heading on the weekend and for a small amount you can chip in for the petrol and book a spot in the car. There's many services offering this as students often head to their home towns on the weekend, so you can travel to French towns for a small fee with other students. Also, with your student card you can go to museums and art galleries for free or a very small sum - so see as much as you can as it's so much cheaper!

Top Tips
- Book into CIREFE as it's a great way to improve your French and meet other exchange students. They've got classes for every level and it's very interactive. We did oral exams by conducting a tour for our class and each student would present a different building in the city. You get to see Rennes, learn about France and learn slang and vocab actually used by the French!

- Get involved in the sports and arts programs for a way to meet other French students.

- Take classes that are the general classes, (not just CIREFE), to meet other French students. Try to meet some French kids who you can borrow notes off from as sometimes lecturers speak really quickly!!