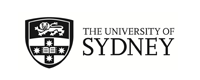 Universite Lumiere Lyon 2 EXC
Lyon Cedex 07, France
(Outgoing Program)
Program Terms:
Program Terms:
Semester 1,
Semester 2,
Year (Sem 1 & Sem 2),
Year (Sem 2 & Sem 1)

Partner University Homepage:
Click to visit
Program Details: - unrelated header
Program Details:
Program Description:
Program Description:
About
Université Lumière Lyon 2

Location: Lyon
Year established: 1969
Student population: 27,800

About
Université Lumière Lyon 2 is an innovative university which focuses on new technologies, international access and major research.

Highlights
The University is pioneering the use of information and communication technology and its digital campus is a significant innovation in France. State-of-the-art equipment, new buildings, libraries and sporting facilities provide an ideal study environment.

Unique characteristics
The University is known as one of the country's best for research in arts and languages, social sciences and humanities, economics, political sciences and law.

Location
The University is situated at two principal locations at Les Berges du Rhône, a historical site in the centre of Lyon, and Porte des Alpes in the Bron and Saint Priest commune. Lyon is France's third largest city and has been a commercial, banking and industrial centre for 500 years. It has a large student population and boasts excellent museums, restaurants, a dynamic cultural and social scene, and plenty of nightclubs.


Academic Information
Course Catalogue
Information about units of study at the host university. To find courses, you must click on "Formation", "Offre de Formation", select a type of degree under "Diplomes", then click on a degree to have a description of the program. You can find more detailed information about the courses offered by clicking on the "Parcours" tab and then "Enseignements".
Subject Area/s:
| | | |
| --- | --- | --- |
| Arts and Social Sciences | Economics | Science |
| Languages | History | |
Exclusions apply - Priority for language majors.

Teaching Periods: Semesters/Terms
First Semester: September- January
Second Semester: January - June
Credit (Full-Time Load/Semester)
| | |
| --- | --- |
| University of Sydney | Host University |
| 24cpts | 30 ECTS |
The above full-time load is indicative only.
Applications for academic credit are assessed by the relevant University of Sydney faculty/department based on: study load, contact hours, assessment requirements and level of study.

Grading System
18-20 = Exceptional
16-18 = Very Good
14-15 = Good
12-13 Good enough
10 - 11 = Fair
Under 10 = Fail
More information on the host university's grading system.

Transcripts Issued by Partner
Transcripts will be available at the end of your exchange period.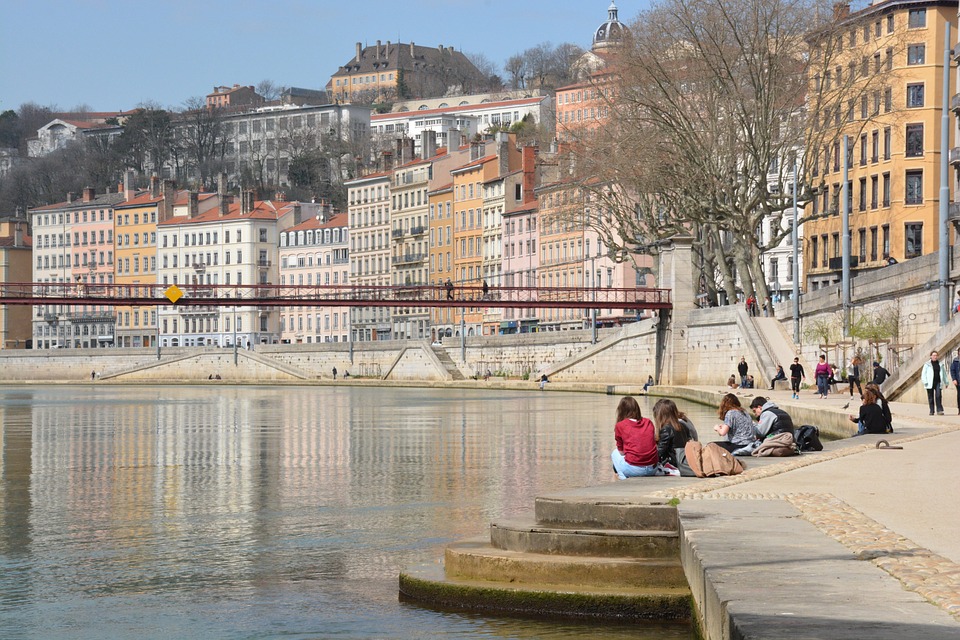 Languages
Language of Instruction
Classes at the host university are taught in French.

Language Requirements
Students must have a B1-B2 level of French language proficiency. While there are units of study taught in English, language classes are available to exchange students wishing to improve their French.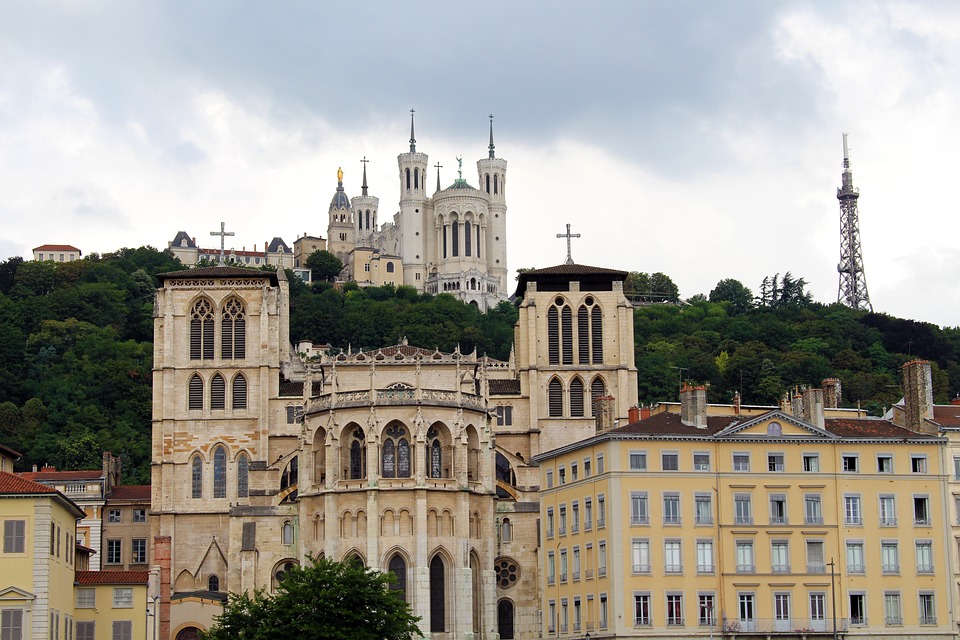 Living
What is the host city like?
Find out more information about the host city.

Accommodation
Housing options are offered by the host university.

Cost of Living
Use this guide to estimate living expenses associated with studying overseas.

Scholarships
Nicolas Baudin Travel Grant: Exchange students can apply for a grant from the French Embassy to assist with the cost of a return flight ticket between Australia and France.

Insurance
Students are required to obtain health insurance valid during their exchange.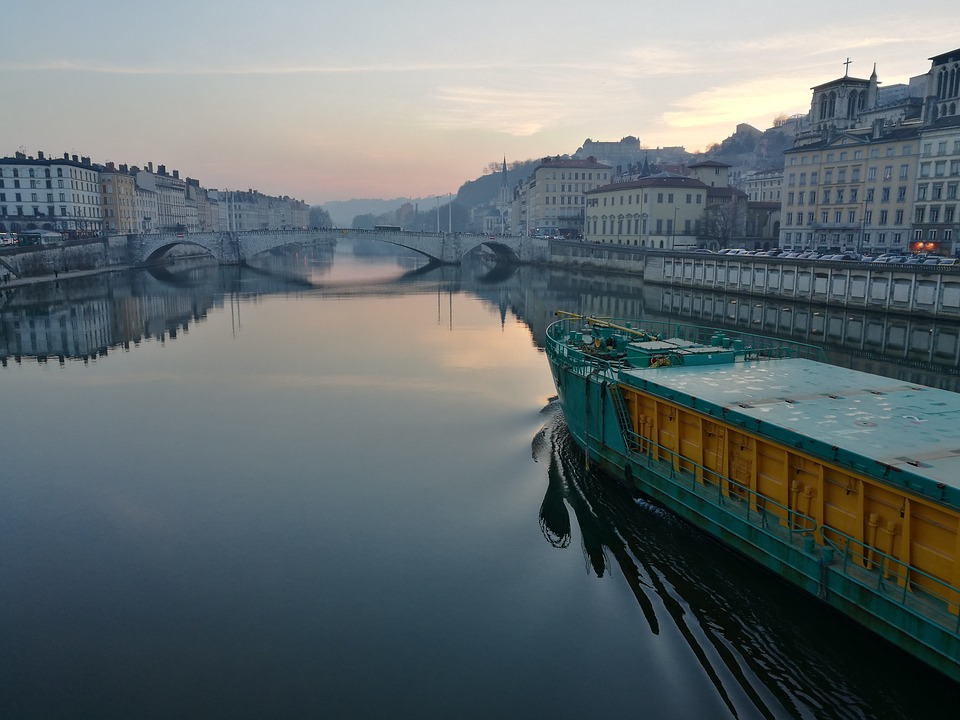 Useful Information
For Exchange/International Students
Specific information for exchange students provided by the host university.

Campus France is the French government agency for the promotion of international student mobility. Visit their website for more information about preparing to study in France.

Semester/Term Dates
Access the University's calendar.

Orientation
Orientation will be held at the beginning of the semester.

Support Services
The International Office provides services and assistance to exchange students.

Visas
Information from the host university.
Information from the Embassy of France in Australia.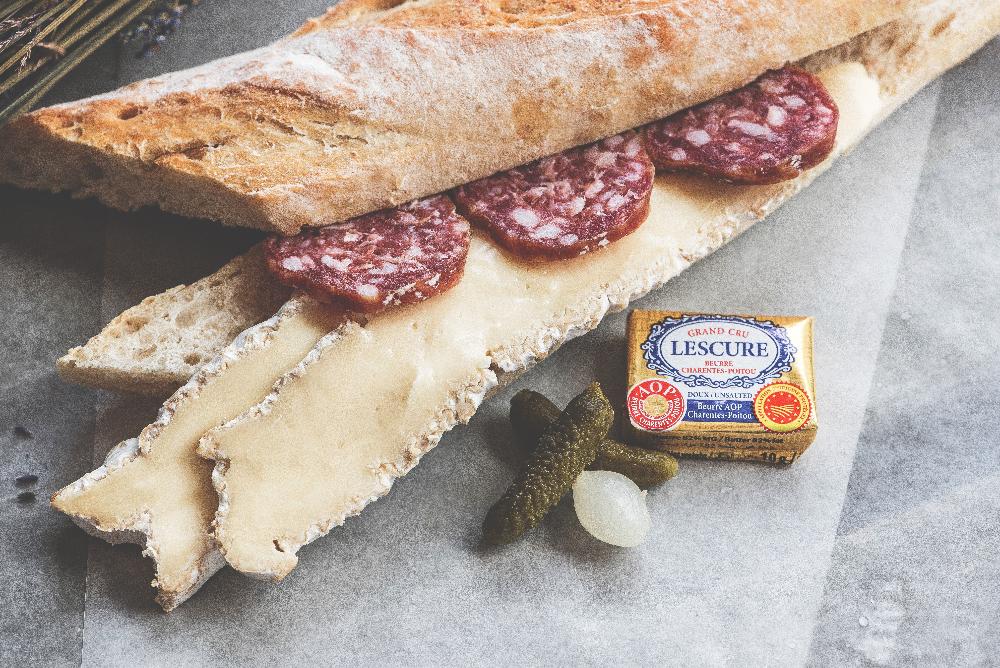 Student Experiences
Jian Yao Joyce Chen
Bachelor of Arts (Languages), Semester 2, 2018

Host City Highlights
What sets Lyon apart from other cities in France is the balance between a bustling city life and a laid-back lifestyle. The city particularly comes to life at certain annual events throughout the year. The first example that comes to mind is the "Fête des Lumières" (a lights festival similar to Sydney's "Vivid"), which is said to increase the population size by two over one weekend due to the number of visitors it attracts each year. Other annual highlights include the street food festival and a music festival ("nuits sonores") with events featuring different artists and activities held over two weeks. Despite these bigger events, there is a relaxed vibe to the city which I especially enjoyed during warmer weather. A typical afternoon includes picnics in the park, the most well-known being "Parc de la Tête d'Or" which has a great familial atmosphere and even has a zoo! Another familiar scene for students is sitting by the river enjoying the sunset with drinks.

Uni Life
My experience at Lyon 2 Lumière University, while overall being enjoyable, was not without its shortcomings. Firstly, many of the classes were held in the second campus which was almost half an hour from the campus in the city centre. This was problematic for those with classes at both campuses, and a bit of a hassle to get to, as public transport to the campus farther away from the city centre is limited. There are also very few student associations and groups within the university, which is typical of French universities compared with Australia's student life oncampus. However, the University of Jean Moulin (Lyon 3) seemed to offer more extracurricular opportunities, with a sign-up day similar to O-day in Australia, which my university did not have. Nevertheless, extra opportunities offered by Lyon 2 which I took on include French language courses designed for exchange students. One was before classes started (PRUNe) and the other was during the semester (SLM). From what I've heard, students' experiences varied depending on the teacher. I personally did not benefit hugely in terms of improving my language skills, but found it valuable as a way of making new friends.

Study
I found my workload in Lyon less intense than in Sydney, especially during the semester as many of my classes only had one exam which was held at the end of the semester. It's definitely wise to attend as many classes as possible that interest you in the first two or three weeks of the semester before deciding on which ones you want to stick with (the university sets a deadline for confirmation of your selected classes around the fourth week of semester). This would give you a better idea of how interesting the lectures are, which significantly affects how enjoyable your university experience will be. A few things I had to acclimatise to were the lecture style and, closely linked, the study style. I chose second year classes mostly in political science and linguistics and found the lectures and tutorials less engaging than those in Sydney, due to less interaction between students and teachers. Consequently, the learning and note-taking style seemed to me to be more like a transcription of the teacher's content rather than independent critical thinking and analysis. The level of critical thinking could vary according to subject area, however, as well as degree levels.

Cuisine
As a vegetarian, I did not try the typical cuisine in the "bouchons" that Lyon is famous for. However, I was pleasantly surprised by how many vegetarian options were available in most cafes and restaurants, including some vegan chains that are becoming increasingly trendy. In terms of cooking, I loved being able to buy fresh fruit and vegetables from markets in the morning. Markets from different neighbourhoods were open on different days of the week, meaning there was a market almost every day. I rarely bought fresh produce from supermarkets during my time in Lyon!

Housing
Rent is much cheaper than in Sydney, especially after reimbursement from the state (the amount varies according to your living situation). This procedure is through CAF and needs to be applied for as soon as possible as there are often delays in the application process! I started out staying with a family I found through an advertisement on the website "le bon coin" but after some complications, I moved to a private student residence, living in a studio until the end of my stay. In hindsight, I would have organised accommodation with a residence before arriving in France, as this guarantees a place to stay with less risk in regards to who you will be staying with or what the place will be like. Students going on exchange for two semesters could sign a contract for one semester with the residence, then try and find flatmates for the second semester. This would be a better option that trying to find flatmates at the start of your exchange, as you will have made connections by the end of your first semester, and have a better idea of which area you would prefer to live in.

Money Matters
The most popular French bank that exchange students go with is BNP. They seem to have the most efficient procedure in setting up a bank account (which will still require a lot of paperwork, as expected in France, but they will explain all the information). For those seeking a part-time job while on exchange, a popular option is doing English tutoring or babysitting. You could organise this before leaving for exchange through websites such as "Speaking Agency" which take in applications and organise interviews online so that you can start working as soon as you get there.

Getting Around
There are a number of options for public transport in Lyon; tram, bus, train, which are all included in a student monthly subscription of 31,50 euros. A practical and cost-effective alternative is biking, as there is a rental bike system (called 'velov'), with stations scattered across the city where you can pick up and return bikes (unfortunately, there are no stations in Bron, where the second Lyon 2 campus is). This can be paid for using a credit card each time, or more conveniently, by getting a 'velov' card for 15 euros for a yearly subscription. If you sign up for this after already getting a TCL card - the card for the general public transport - after paying the 15 euros velov subscription fee, each first hour you take a bike out will be free. If you do not have a TCL card at this point, your first half hour of each trip is free. In any case, Lyon is not a huge city so most bike trips would be under half an hour.

Travel
Asides from the city itself constantly offering things to do, Lyon's central location in France is practical for traveling to other cities at affordable prices. I planned bigger trips to countries further away during the semester breaks (mid semester breaks are only for one week), but also enjoyed day trips to smaller cities and towns close to Lyon, a highlight being Annecy. The cost of transport is often inexpensive, with low-cost options such as "ouigo" trains that can take you from Lyon to Marseille for 10 euros (around 15 AUD). Other options include a carpooling site called 'blablacar' where you can reserve a seat in someone's car just a few days in advance. This is also a good alternative for getting to the airport from Lyon's city centre, saving an overpriced fee for the tram ticket.

Top Tips
All in all, each person's exchange experience is what they make of it. The more open you are to new experiences and ready to take on new opportunities, the more you benefit from the diversity and richness of different cultures. Especially for students learning the language of where they are going on exchange, it is so important to look for opportunities to be immersed with locals. Unfortunately, university classes alone would not have given me the opportunity to get to know French people. Most of the French friends I made were those who I had met through a choir that I joined outside of university, so I would highly recommend thinking about what clubs and groups you could join before leaving on exchange. You could even find their websites or Facebook groups to get an idea of what possibilities could interest you. That being said, part of the beauty of exchange is the unpredictability of what you encounter, so go in with an open mind and few expectations to allow yourself to enjoy in the spontaneity of things!
Want to read more experiences from the Universite Lumiere Lyon 2? Find more here.