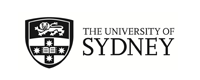 University of Helsinki EXC
Helsinki, Finland
(Outgoing Program)
Program Terms:
Program Terms:
Semester 1,
Semester 2,
Year (Sem 1 & Sem 2),
Year (Sem 2 & Sem 1)

Partner University Homepage:
Click to visit
Program Details: - unrelated header
Program Details:
Program Description:
Program Description:
About
University of Helsinki
Location: Helsinki
Year established: 1640
Student population: 36,200 (2,200 international students)

About
The University of Helsinki is the largest and oldest university in Finland, and one of highest ranked, multidisciplinary universities in the world. It is a research intensive university and offers high quality teaching, strong international connections and high-level scientific research that aims to find solutions to some of the great challenges facing humanity.

Highlights
Helsinki University is keen to internationalise its research and teaching, and welcomes international students on campus. There is a vibrant student life here, with active student societies and plenty of extra-curricular activities on offer. There's also a diverse study environment, where you'll learn in virtual spaces as well as traditional classrooms. You'll be exposed to the university's world leading research throughout your time here, as all teachers at the University of Helsinki also do research.

Unique characteristics
The University of Helsinki is Finland's most comprehensive research, teaching and intellectual institution. It is a bilingual university (Finnish and Swedish), though English is also used for teaching and research. It consists of 11 faculties and 20 independent institutes. It is a member of the League of European Research Universities (LERU).

Location
Charming Helsinki revolves around its harbour and boasts beautiful art-nouveau buildings, museums, and old fashioned cafes and restaurants. Friendly and lively, it's considered one of the world's design capitals and also offers a lively music, art venues and an emerging gastronomic scene. It has several higher education institutions and a large student population, meaning it's geared to meet the needs of students from all walks of life.
Academic Information
Course Catalogue
Information about units of study at the host university.

Subject Area/s:
Arts and Social Sciences

Agriculture

Business

Social Work

Pharmacy

Science

Law
Exclusions: Medicine, Dentistry.
Please note Psychology and Logopedics moved to the Faculty of Medicine. Cognitive Science and Phonetics moved to the Faculty of Arts.

Teaching Periods: Semesters/Terms
Autumn: September - December
Spring: January - May

Credit (Full-Time Load/Semester)
| | |
| --- | --- |
| University of Sydney | Host University |
| 24cpts | 30 ECTS |
The above full-time load is indicative only.
Applications for academic credit are assessed by the relevant University of Sydney faculty/department based on: study load, contact hours, assessment requirements and level of study.
Grading System
5 - Excellent
4 - Very Good
3 - Good
2 - Satisfactory
1 - Adequate
0 - Fail

More information on the host university's grading system.

Transcripts Issued by Partner
Transcripts will be available at the end of your exchange period. Please note that the transcript is not automatically sent to you or USyd - you must request that the University of Helsinki send your transcript to your USyd Exchange Adviser before you leave.
Languages
Language of Instruction
Classes at the host university are taught in English, Swedish and Finnish
.
Exchange students may take Finnish language classes.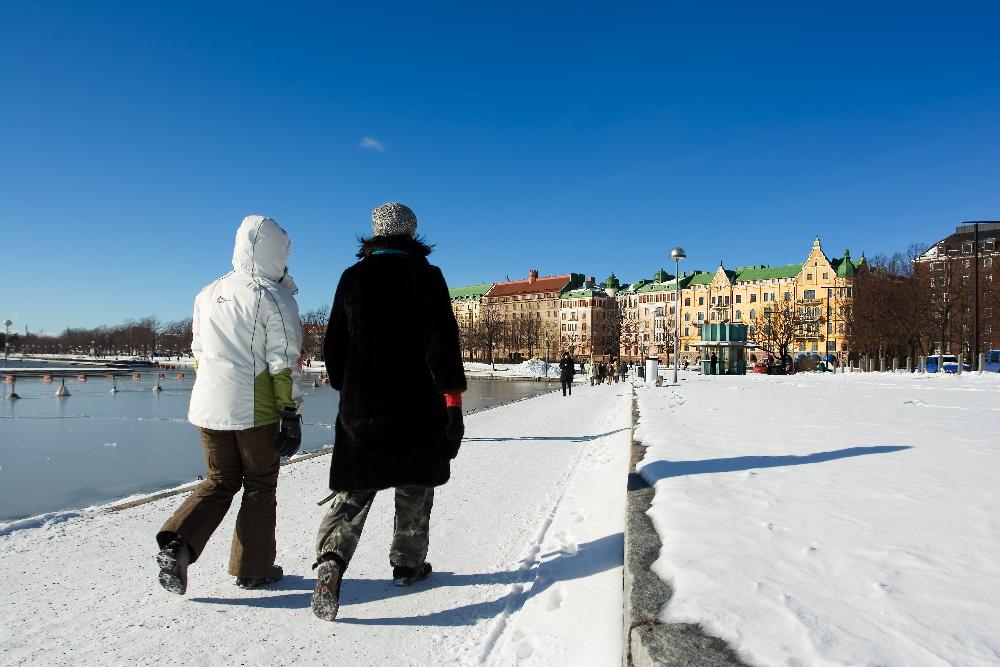 Living
What is the host city like?
Find out more information about the host city.

Accommodation
Housing options are offered by the host university.

Cost of Living
Use this guide to estimate living expenses associated with studying overseas.

Insurance
Students are required to obtain health insurance valid during their exchange.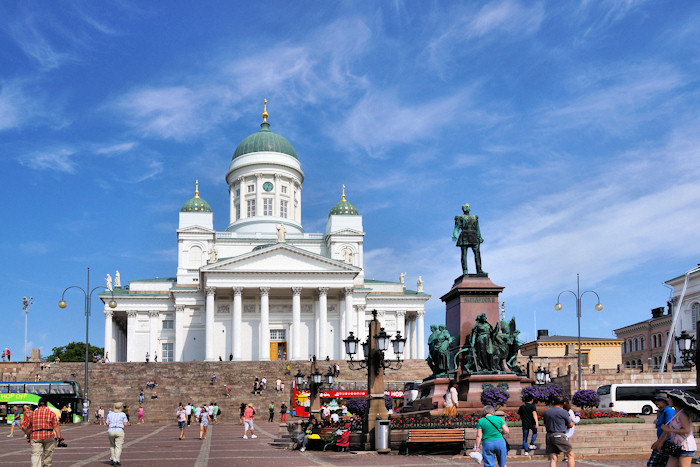 Useful Information
Student Experiences
Sam Peppou-Chapman
Bachelor of Science, Semester 2, 2013

Host City Highlights
I highly recommend Suomenlinna, Cafe Regatta, the Sibelius Monument, a nice walk around Toolo Lake and of course the two churches top the list of any trip to Helsinki. It's also worth visiting Fazer factory and take a boat to Tallinn or Russia. Also can't miss Vapu (1st of May) - it's the best festival ever and the whole city comes together for this!

Uni Life
There is a very strong culture, usually led by your faculty, but you can easily mix with any faculty if you want. There are regular events run by ESN and there are often gatherings run by individual faculties with lots of cheap food and drink from Estonia. There are also a lot of exchange student events because you tend to all live together. It's a great vibe!

Study
My courses (science) were very flexible and really were different subject to subject. They tended to be lectures with assignments and exams though. I ended up doing a few masters level course because they were in English and they were good. They really want you to pass so they often let you re-take failed exams once or twice, but the exams tend to be pretty hard - be warned! The quality of teaching is very good - getting into uni there is hard so the students are really motivated to learn.

Cuisine
Food was quite expensive - I ate mostly cheap pasta and curry to save money. There isn't a great food culture in Helsinki, but the local dishes are very interesting and you have access to a lot of ingredients so it really is what you make of it.

Housing
I had a private studio so no roommates. But you can share a room or have a room in a shared apartment. The studios are in the centre of town though, so they are a good option, if a little pricier. Just try to make sure you are either in Kamppi or Pasila as they are the best.

Money Matters
I budgeted enough for living and didn't work while I was there, but I didn't have enough money to travel too much.

Getting Around
Public transport is expensive but amazing. You don't mind paying a few Euro for the service. I'd recommend you buy time (ie. you can travel as much as you want in a given time period) and use it lots. It's great!

Travel
Living is expensive. It's a pricey city - on par with Sydney. So travelling is actually a pretty good option. If you go to the Baltic countries in winter, the Hostels literally beg you to stay and will give you free tours to sweeten the deal. We went on a 4 day trip to Tallinn/Riga for 100 euro. The ESN trips are also pretty good value and you will be with lots of students. I did the Sweden pirate cruise (a must), the Lapland trip and the visa free Russian trip. All amazing!

Top Tips
Do it! You won't regret it! Helsinki is an amazing city and amazing culture unlike anywhere else!