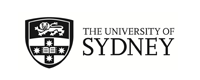 University of Copenhagen LAW EXC
Copenhagen, Denmark
(Outgoing Program)
Program Terms:
Semester 1,
Semester 2,
Year (Sem 1 & Sem 2)

Partner University Homepage:
Click to visit
About
Location: Copenhagen
Year Established: 1479
Student population: 40,900 (3,900 international students)
University ranking: 82

About
Denmark's largest and oldest university, the University of Copenhagen is renowned for the quality of its research and teaching, offering an excellent academic environment in the centre of beautiful Copenhagen. It's ranked in the top 50 in the world, is a member of the International Alliance of Research Universities (IARU), and has produced no less than eight Nobel Prize winners.

Highlights
Kobenhavns Universitet is renowned for the quality of its research and teaching. It challenges students personally as well as intellectually, developing students' practical as well as theoretical skills. Students are expected to adopt a critical approach to their work and to make contributions to class, resulting in a stimulating academic environment. More than 10 per cent of the students are international and the university welcomes this exchange of knowledge and new ideas.

Unique characteristics
With more than 4000 students, the Faculty of Law is the largest in Denmark. While it has traditionally focused on Danish law, it is now internationally focused and offers research-based education that equips students for the legal world at home and abroad. Teaching and research are closely integrated, offering students the highest academic qualifications and preparing students for careers after university.

Location
Considered to be one of Europe's best student cities, Copenhagen offers a wonderful quality of life. There is a wide range of museums, arts festivals and concerts, as well as numerous bars, cafes and restaurants, including the best restaurant in the world, Noma. The city is relatively small and you can easily get around its parks, waterways and charming cobbled streets by foot or bicycle. It's also cheap, safe and clean – what's not to like?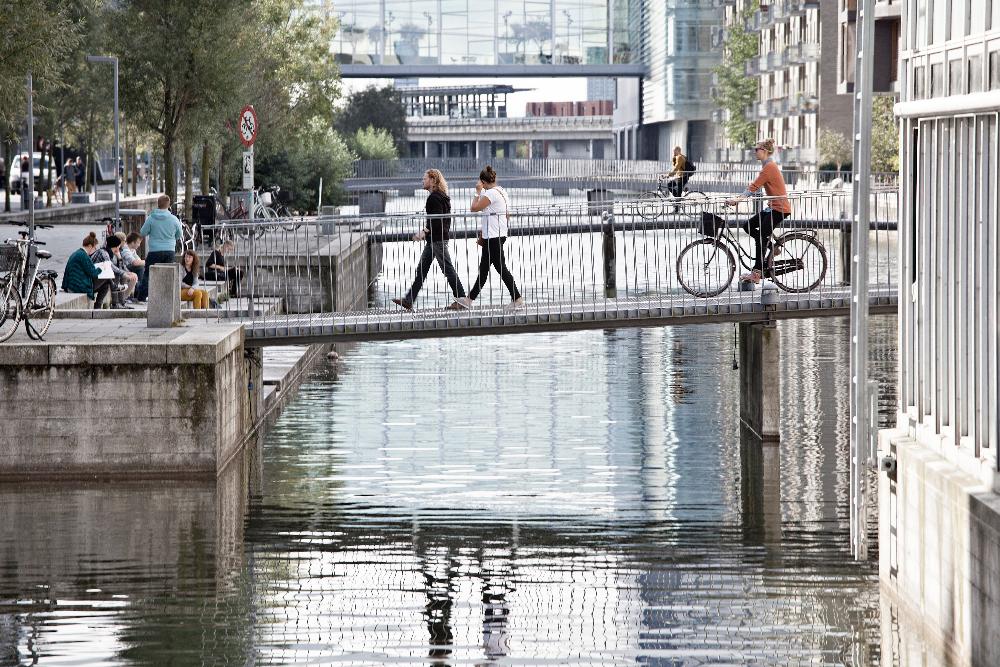 Academic Information
Course Catalogue
Information about units of study at the host university

Subject Area/s: Law

Exclusions apply

Teaching Periods: Semesters/Terms
Semester 1: September- January
Semester 2: February - June
Credit (Full-Time Load/Semester)
| | |
| --- | --- |
| University of Sydney | Host University |
| 24cpts | 30 ECTS |
The above full-time load is indicative only.
Applications for academic credit are assessed by the relevant University of Sydney faculty/department based on: study load, contact hours, assessment requirements and level of study.
Grading System
A – 12
B – 10
C – 7
D – 4
E – 02
Fx - 00
F – -3
More information on the host university's grading system

Transcripts Issued by Partner
Transcripts will be available at the end of your exchange period
Languages
Language of Instruction
Classes at the host university are taught in English.
Living
What is the host city like?
Find out more information about the host city

Accommodation
Housing options are offered by the host university

Cost of Living
Use this guide to estimate living expenses associated with studying overseas.

Scholarships
Vice Chancellor's Global Mobility Scholarship: Up to twenty merit scholarships to the value of $2,000 will be awarded per semester to students nominated to the University of Copenhagen in 2018.
Erasmus+: One student will be awarded a 5,350€ stipend for a one semester exchange in 2018.

Insurance
Students are required to obtain health insurance valid during their exchange.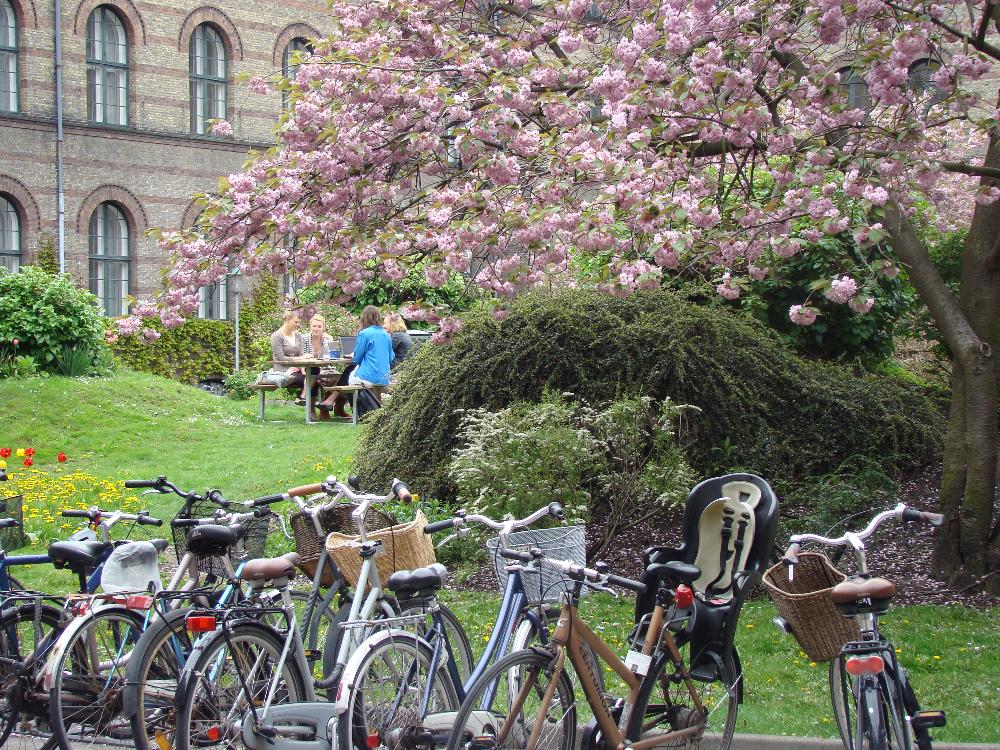 Useful Information
Student Experiences
Cameron Hunter
Bachelor of Arts (Languages), Semester 1, 2015

Host City Highlights
The best things to see in Copenhagen include Christiansborg, The Little Mermaid, Christiania Free State, Vor Frelsers Kirke (spiral church), Strøget shopping street, Tivoli Theme Park, Louisiana museum, Street Food on Papirøen, Distortion festival and definitely swimming at Islands Brygge in the summer.

Uni Life
There was opportunity to get involved with clubs and societies although there were not as many as Sydney Uni. There were a few larger organisations, like ESN CPH that organised big events as well as many fun events organised by the Student house (studenterhuset). The social scene in Copenhagen is great; nightlife is easy to navigate because the city is small. I got to know local students through my classes and my residential college. They were also super friendly and loved to go out with us.

Study
I had 10-14 contact hours a week, doing three subjects (although that was more than necessary). I didn't have any lectures, only class-type tutorials. There was a greater expectation of individual work outside the classroom. Each class had approx 15-20 students. Most of the assessments were written ones at the end of the semester, but I also had a couple of oral exams.

Cuisine
The Danish cuisine is pork heavy and if you like that, then a must try is the stegt flæsk med persillesovs(crispy pork with parsley sauce). Apart from that, the Danes eat quite healthily with lots of fresh produce served on open rye-bread sandwiches (smørrebrød and rugbrød).

Housing
I applied for and was accepted at Collegium Juris (mainly a law student residence, but they also accept some non-law students and some exchange students). I absolutely loved this college, each floor of between 9-15 people shared a kitchen and communal area. On my floor only two of us were on exchange, the others were a mix of full time internationals and Danes. I would recommend mixing with the Danes because you get a more authentic feel of how the Danish lifestyle and a better insight into the culture. Plus they can all speak fluent English so communication is easy.

Money Matters
My budget was around $15 000. Denmark is an expensive country, but not that different to Sydney. Housing was by far the most expensive for me including a huge deposit. But if you shop at Netto and don't buy a coffee everyday (which are really expensive) then you can save money quite well. I was able to do some volunteer work at a few places in Copenhagen, but I didn't really look for a paying job because I didn't want to tie myself down while trying to enjoy living there.

Getting Around
In Copenhagen you can't survive without a bike. Everyone has one, and although the public buses and metro are good, it is so easy and safe to travel around on a bicycle. Plus you can save money by buying a bike at the start and then selling it on when you leave.

Travels
Within Denmark it is easy to do road trips on the weekends because the country is so small. You can easily cycle up or down the coast if you want a challenge. I did most of my travelling throughout the other Scandinavian countries, some with friends, and also with ESN organised tours (like to Finland, Russia, Estonia etc.). This part of the world is very expensive though, so it is hard to travel cheaply!

Top Tips
I would one hundred percent recommend the University of Copenhagen. Although it can be tricky to navigate their various campuses and offices spread around the city, I found the quality of teaching really high (I was studying Chinese, Politics and Danish), and their work/play balance is quite comforable.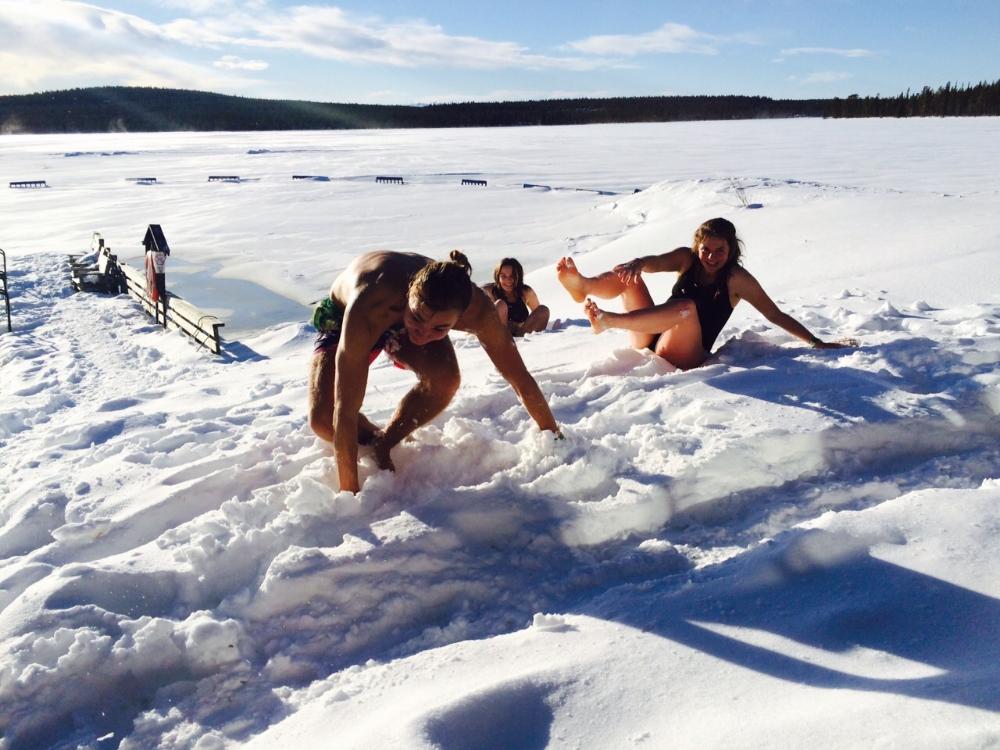 Want to read more experiences from the University of Copenhagen? Find more here: http://bit.ly/2gq6FAN