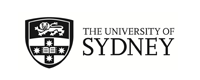 Copenhagen Business School EXC
Frederiksberg, Denmark
(Outgoing Program)
Program Terms:
Program Terms:
Semester 1,
Semester 2,
Year (Sem 1 & Sem 2),
Year (Sem 2 & Sem 1)

Partner University Homepage:
Click to visit
Program Details: - unrelated header
Program Details:
Program Description:
Program Description:
About
Copenhagen Business School

Location: Frederiksberg, Copenhagen
Year established: 1917
Student population: 20,800 (3,600 international students)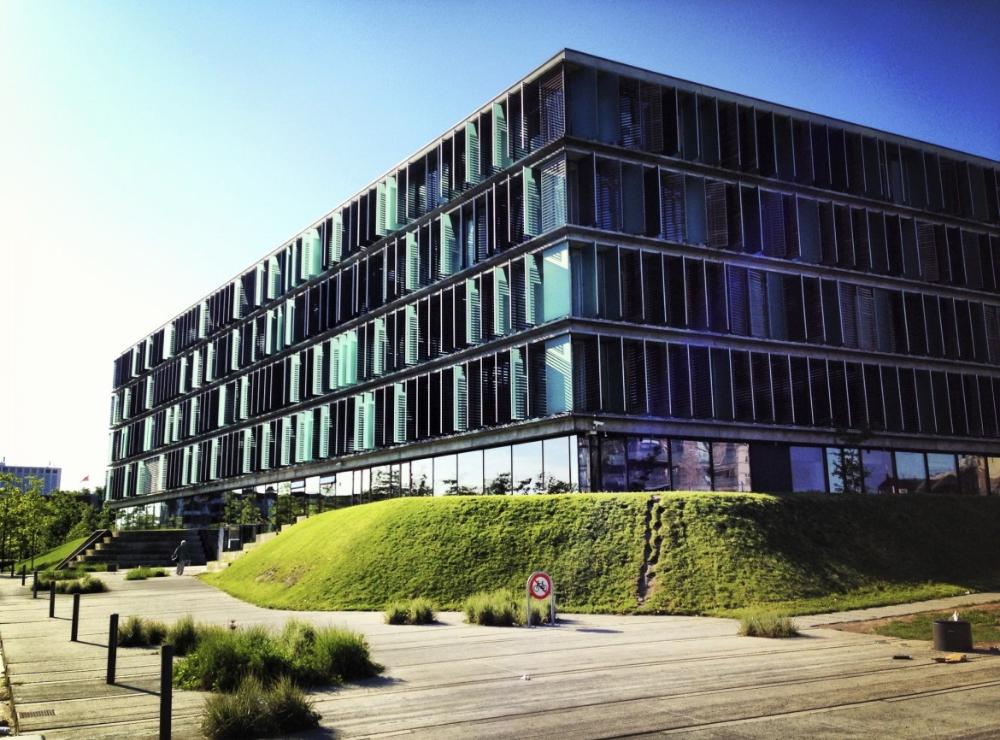 About
Copenhagen Business School (CBS) is ranked third in the world after Harvard Business School and London Business School, and is one of the largest business schools in Europe. Located in one of the world's great cities, it offers world-class research-based programs at undergraduate, graduate and PhD levels.

Highlights
CBS is neither a traditional business school nor a broad university – it tries to combine elements from both worlds, offering research-based education and high academic standards. It is one of the world's leading universities in finance, economics, accounting, production, marketing, strategic management and organisation, but also aims to develop business leaders who can operate in a wider social, political and cultural context.

Unique characteristics
CBS is located in four modern buildings in Frederiksberg, close to the heart of Copenhagen. The Undergraduate School offers a range of programs including international business or business studies combined with culture and language, politics, service management, communication, or information management. The Graduate School offers a number of programs ranging enabling you to combine your business studies with subjects ranging from culture and modern languages to politics, communications and finance. More than 4,000 international students come to here every year, ensuring a vibrant, international environment.

Location
Frederiksberg is a fashionable part of Copenhagen, where you'll find great shopping, green spaces, and delicious food. Considered to be one of Europe's best student cities, Copenhagen offers a wonderful quality of life. There is a wide range of museums, arts festivals and concerts, as well as numerous bars, cafes and restaurants, including the best restaurant in the world, Noma. The city is relatively small and you can easily get around its parks, waterways and charming cobbled streets by foot or bicycle.
Academic Information
Course Catalogue
Information about undergraduate units of study and postgraduate units of study at CBS.
Find out more about the academic experience at CBS.

Subject Area/s: Business
Exclusions apply.

Teaching Periods: Semesters/Terms
Term 1: September- January
Term 2: February - June

Credit (Full-Time Load/Semester)
| | |
| --- | --- |
| University of Sydney | Host University |
| 24cpts | 30 ECTS |
The above full-time load is indicative only.
Applications for academic credit are assessed by the relevant University of Sydney faculty/department based on: study load, contact hours, assessment requirements and level of study.
Grading System
A – 12
B – 10
C – 7
D – 4
E – 02
Fx – 00
F – -3

More information on the host university's grading system.

Transcripts Issued by Partner
Transcripts will be available at the end of your exchange period.
Languages
Language of Instruction
Classes at the host university are taught in English and Danish.
Whilst it may be challenging to learn Danish, you do not need to worry as the vast majority of Danes are fluent in English!
All international students can enrol in
free Danish lessons
, for credit or not.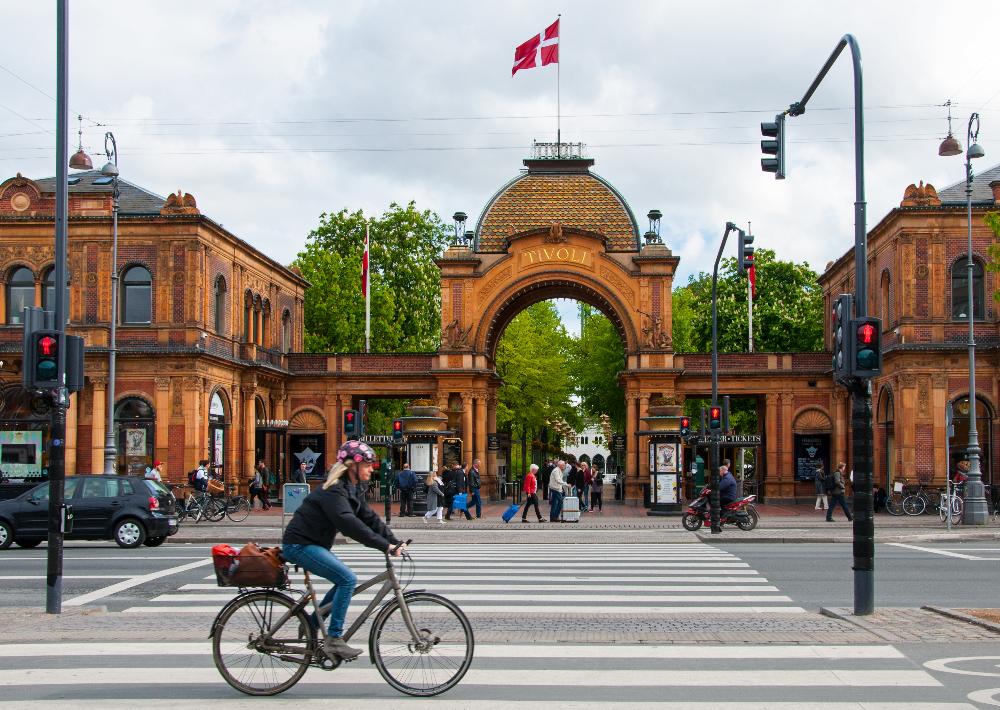 Living
What is the host city like?
Find out more information about the host city.

Accommodation
Housing options are offered by the host university. The CBS housing department has access to eight student residences or dorms. The application process is on a first come, first served basis, so make sure to apply as early as possible!
The CBS Housing Office can also help you find private housing rentals.

Cost of Living
Use this guide to estimate living expenses associated with studying overseas. Study in Denmark also provides useful information on student budgets.

Insurance
Students are required to obtain insurance valid during their stay as exchange students.
Useful Information
Student Experiences
Arabella Roberts
Bachelor of Commerce (Liberal Studies)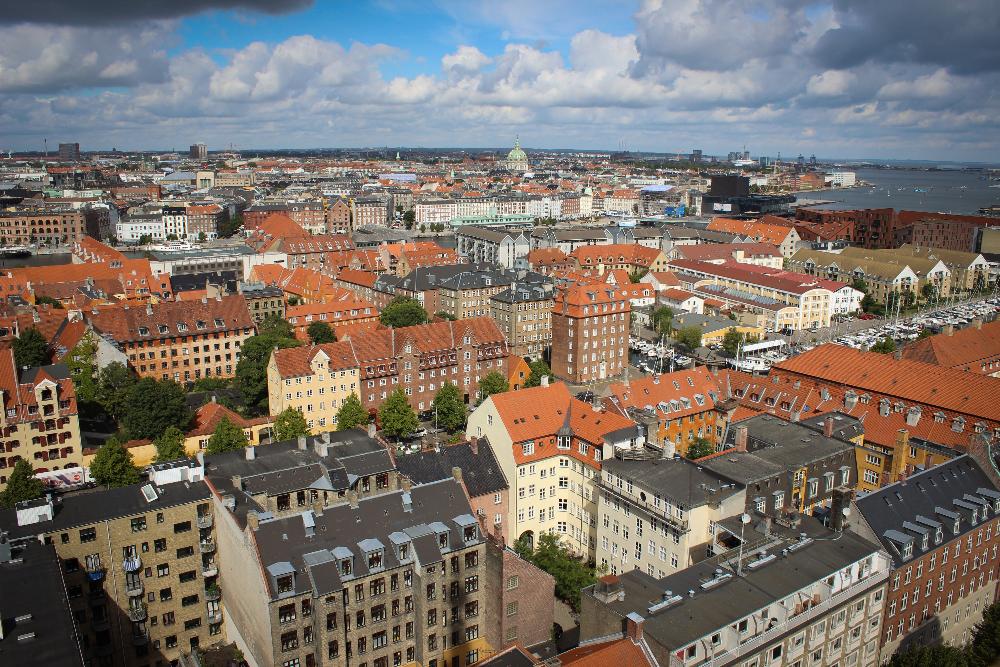 Host City Highlights
Cycling bikes was awesome, so easy and cheap! Riding through the lakes, parks like Frederiksberg and the deer park! I loved going out for brunch (Mad & Kaffe or Democratic Coffee). Shopping in Strøget can't get any better and Tivoli unleashes your inner child. Of course Distortion in June was a highlight.

Uni Life
Clubs and societies are similar to ours at Sydney University, with clubs for coffee and wine lovers, finance club and running club to name a few. It's easy to meet people in these or at Uni. The Uni bar, 'Cafe Nexus' is awesome for drinks, particularly on a Thursday night, with plenty of locals and exchange students. I met many friendly Danes in my courses at University.

Study
Classes aren't compulsory. I had 2 hour classes per week, and the size was nice and small, like between the size of a tutorial and lecture at Sydney Uni. There were about 30 - 40 in my class. Assessment mark is 100% weighted on your final exam. So it's important to keep yourself motivated while the semester goes on otherwise there's a big build up of work to do by the final exam.

Cuisine
Smørrebrod is typically Danish, otherwise a lot of the food is just like home only they use very fresh ingredients (and pay a price for it too)! The Danes are a healthy bunch.

Housing
I lived in Porcælenshaven, a great student resident for exchange students only on campus. There were 100 of us here, we each had our own room and shared a bathroom with one other. We had our own kitchens in our rooms. Other exchange student dorms had shared kitchens which can create more of a community, but also mess and food stealing etc. Would definitely recommend Porcelænshaven or any other exchange student dorms - private housing is so expensive and often difficult to find!

Money Matters
I had a big budget - $15k to do a lot of travelling over weekends and backpacking in the summer once semester was over. Copenhagen's expensive so I tried to be very diligent to save for travelling - things like using bikes instead of the metro and buying groceries and cooking with friends instead of eating out make a difference.

Getting Around
Bikes are essential! So much cheaper and easier. Otherwise when you can't bike, the metro is so efficient and frequent, runs 24 hours a day too!

Travels
I loved semester one, while it was cold at the start it was nice to have a long summer of travelling to look forward to. My favourite trip was to the Finnish Lapland where I saw the northern lights and went husky sledding! Also got to meet some adorable puppy huskies. It was -25 degrees so rug up. 6 months is difficult to budget for, it's a good idea to keep track of expenses on an app such as 'Spendee' which is also good for keeping to date with exchange rates.

Top Tips
Copenhagen is the best! Such an easy city to move to as it's so safe. There's a sense of familiarity as literally every person speaks perfect English so there's no need to worry about the language barrier. While it can be expensive - it's easy to save by biking everywhere, having picnics and eating at home with friends. All your student friends would be in the same boat so it's pretty easy to cut down costs.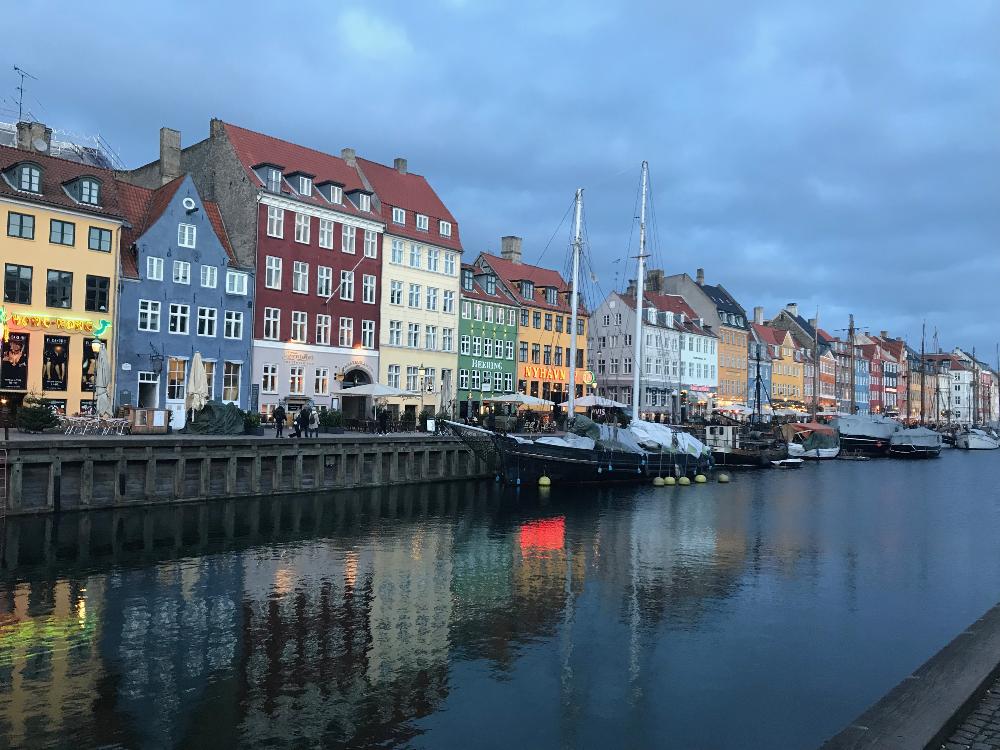 Want to read more student experiences at Copenhagen Business School? Find more here.