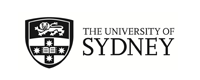 Beijing, China
(Outgoing Program)
Program Terms:
Program Terms:
Semester 1,
Semester 2,
Year (Sem 1 & Sem 2),
Year (Sem 2 & Sem 1)

Partner University Homepage:
Click to visit
Program Details: - unrelated header
Program Details:
Program Description:
Program Description:
About
Tsinghua University

Location: Beijing
Year Established: 1911
Student Population: 32,800 (3,500 international students)
University Ranking: 49

About
Tsinghua University is a research university in Beijing and a member of the C9 League.

Highlights
The faculty places great emphasis on the interaction between Chinese and Western cultures, the sciences and humanities, and the ancient and modern. Tsinghua scholars Wang Guowei, Liang Qichao, Chen Yinque and Zhao Yuanren, renowned as the "Four Tutors" in the Institute of Chinese Classics, advocated this belief and had a profound impact on Tsinghua's later development.

Unique Characteristics
Tsinghua University describes itself as being dedicated to academic excellence, the well-being of Chinese society and to global development. Most national and international university rankings place Tsinghua amongst the best universities in mainland China. Admission to Tsinghua is extremely competitive. Every year, many applicants scoring the highest in the National College Entrance Exams choose Tsinghua.

Location
The capital of the People's Republic of China is a huge metropolis – one of history's great cities and modernising at a frenetic pace. However, the city's grid-like design makes it relatively easy to find your way around. Its most famous attraction is the ancient Forbidden City and it has five other UNESCO World Heritage sites. There are thousands of affordable eateries and a growing bar and cafe scene. The summers are pleasant, but the winter months can be freezing and the city is occasionally hit by dust and storms that blow in from the desert and can be unpleasant.
Academic Information
Course Catalogue
Information about units of study at the host university.

Subject Area/s:
| | | |
| --- | --- | --- |
| Arts and Social Sciences | Business | Science |
| Agriculture | Engineering | Architecture |
| Law | Education | |
Exclusions: Tsinghua University cannot accept any Chinese citizenship students including Hong Kong, Taiwan and Macau as exchange students according to their university regulations.

Teaching Periods: Semesters/Terms
Fall Semester: September- January
Spring Semester: February - June
Credit (Full-Time Load/Semester)
| | |
| --- | --- |
| University of Sydney | Host University |
| 24cpts | 13-20 Credits |
The above full-time load is indicative only.
Applications for academic credit are assessed by the relevant University of Sydney faculty/department based on: study load, contact hours, assessment requirements and level of study.

Grading System
Marks are awarded by the host university based on the 100-point scale.
Transcripts Issued by Partner
Transcripts will be available at the end of your exchange period
Languages
Language of Instruction
Classes at the host university are taught in English or Chinese.

Language Requirement
While there are units of study taught in English, language courses are offered to exchange students help them learn basic Chinese.
Living
What is the host city like?
Find out more information about the host city

Accommodation
Housing options are offered by the host university

Cost of Living
In addition to the cost for housing, you will need approximately RMB1,400 per month
Insurance
Students are required to obtain health insurance valid during their exchange.
Useful Information
Student Experiences
Maddy Jun
Bachelor of Commerce and Bachelor of Arts, Semester 2, 2014

Host City Highlights
Great Wall of China, Xiang Shan, and Old Summer Palace are some great places to visit. If you go early enough to the parks, you'll get to see and join in with the tai chi and fan dancing groups.

Uni Life
Tsinghua had a lot of clubs and societies that students joined and they were very welcoming to foreigners. If you want to meet local students, societies are the best way because it's quite hard to meet them otherwise. They have volunteer groups, English teaching, hiking, sports groups etc. The social scene for the local students was a lot quieter than for the international students.

Study
I was enrolled in the language course so the classes were based around language skills i.e. listening, speaking, and writing. Contact hours were about 4 hours per week, per class in a tutorial setting.

Cuisine
The food was great! And the fact that they cost close to nothing is a bonus. Ditch the cafeteria food and go out to the local restaurants for dinner. Be open to the food you try in China because most of the time, it tastes amazing.

Housing
We had 3 options for on campus accommodation: single room with 1 bathroom, 2 person room with 1 bathroom, and 2 person room with communal bathroom.

Money Matters
My budget was adequate and managing funds wasn't a big problem. Some students took to English teaching roles when they were on exchange but the cost of that is that you don't get time to travel and explore.

Getting Around
Buses and trains were the most common modes of transport. They come frequently and cost a fraction of taxis - that said taxis are also very cheap and ubers even more so.

Travels
I went for the fall semester in China. When I arrived in September, the weather was perfect- it was warm and the scenery was great. I would suggest travelling (especially to national parks, mountains etc.) during the warmer months because it's more comfortable and you'll be able to do more activities.
Trains are the most affordable mode of transport. Use them well.

Top Tips
Join societies, make local friends, be open to trying new things and embrace all the experiences!