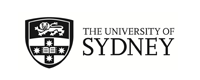 Sun Yat-Sen University E and B EXC
Guangzhou, China
(Outgoing Program)
Program Terms:
Program Terms:
Semester 1,
Semester 2,
Year (Sem 1 & Sem 2)

Partner University Homepage:
Click to visit
Program Details: - unrelated header
Program Details:
Program Description:
Program Description:
About
Sun Yat-Sen University - Business School (SYSBS)

Location: Guangzhou
Student Population: 83,800 (3,200 international students)
Year Established: 1924

About
Sun Yat-sen University, also known as Zhongshan University, is a public university in Guangdong, China. It was founded in 1924 by Sun Yat-sen, a revolutionary and the founding father of the Republic of China.

Highlights
The university has four campuses, three of them in the city of Guangzhou, located near the border with Hong Kong SAR (Special Administrative Region) and one in Zhuzhai. Consistently ranked among the top 10 universities in China, Sun Yat-sen University provides undergraduate and graduate instruction in the humanities, social sciences, natural sciences, technology, medical science, pharmacology and managerial science.

Unique Characteristics
Two of the university's business education institutions, Sun Yat-sen Business School (SYSBS) and Lingnan (University) College are triple accredited by EQUIS, AACSB and AMBA. Only three business schools in mainland China hold this Triple accreditation.

Location
Guangzhou is a sprawling port city northwest of Hong Kong on the Pearl River. It has a thriving shopping and food scene and is considered the birthplace of dim sum. The border crossing into Hong Kong is relatively straightforward and quick and many people often visit for the weekend.
Academic Information
Course Catalogue
Information about units of study at the host university

Subject Area/s: Business

Exclusions apply

Teaching Periods: Semesters/Terms
Fall Semester: September - February
Spring Semester: February - June

Credit (Full-Time Load/Semester)
| | |
| --- | --- |
| University of Sydney | Host University |
| 24cpts | 3-6 courses |
SYS recommends that students take 3 courses.
The above full-time load is indicative only. Applications for academic credit are assessed by the relevant University of Sydney faculty/department based on: study load, contact hours, assessment requirements and level of study.
Grading System
Code Grade Grade Point
A Excellent 90-100
B Good 80-89
C Satisfactory 70-79
D Pass 60-69
E Fail <60
Transcripts Issued by Partner
Transcripts will be available at the end of your exchange period
Languages
Language of Instruction
Classes at the host university are taught in English and Chinese. Each semester, the school offers at least 25 courses conducted in English covering topics in Business, Management, Finance, Marketing and Economics.

Language Requirement
For Courses Taught in English:
If exchange students from non-native English-speaking countries, select classes taught in English, it is preferred that they have a TOFEL Proficiency Level of 80. A language certificate is not required.
For Courses Taught in Chinese:
If non-Chinese exchange students select classes taught in Chinese, they must take an HSK (Chinese Mandarin Test): test and score must be above level six.
Living
What is the host city like?
Find out more information about the host city

Accommodation
Housing options offered by the host university are off campus only.

Cost of Living
Use the exchange guide to estimate living expenses associated with studying overseas.

Insurance
Students are required to obtain health insurance valid during their exchange.
Useful Information
For Exchange/International Students
Specific information for exchange students provided by the host university

Semester/Term Dates
Access the University's calendar

Orientation
Orientation will be held at the beginning of the semester.

Support Services
The Office for International Students' Affairs provides services and assistance to exchange students.

Visas
Information from the Embassy of the People's Republic of China in Australia
Student Experiences