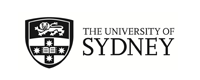 Santiago, Chile
(Outgoing Program)
Program Terms:
Program Terms:
Semester 1,
Semester 2,
Year (Sem 1 & Sem 2),
Year (Sem 2 & Sem 1)

Partner University Homepage:
Click to visit
Program Details: - unrelated header
Program Details:
Program Description:
Program Description:
About
Location: Santiago
Year Established: 1842
Student population: 38,900

About
The University of Chile is the country's oldest higher education institution, a highly regarded public university that has produced no less than 20 Chilean presidents (more than half of the total) and two Nobel Prize for Literature winners, Gabriela Mistral (1945) and Pablo Neruda (1971).

Highlights
The University is spread out over five campuses and several experimental stations in Santiago, and several noteworthy heritage buildings are recognised landmarks in the city. It also has modern, technologically-equipped facilities including a clinical hospital, the National Astronomy Observatory and more than 600 teaching and research laboratories.

Unique characteristics
International visiting students share courses with regular students and are offered Spanish tuition according to their level. There is wide range of undergraduate and postgraduate programs across 14 faculties.

Location
Santiago is home to about 6 million people - almost one third of Chileans. It's cosmopolitan and busy with excellent cultural facilities, restaurants and museums, and its pleasant leafy streets, beautiful parks and architecture mean it's a great place for strolling from suburb to suburb. From here you can ski in the Andes Mountains during winter and undertake a large variety of sports in summer.
Academic Information
Course Catalogue
Information about units of study at the host university

Subject Area/s:
| | | |
| --- | --- | --- |
| Arts and Social Sciences | Business | Science |
| Agriculture | Engineering | Music |
| Visual Arts | Health Sciences | Education |
| Social Work | Architecture | Law |
Exclusions apply

Teaching Periods: Semesters/Terms
Semester 1: March-July
Semester 2: July-December

Credit (Full-Time Load/Semester)
| | |
| --- | --- |
| University of Sydney | Host University |
| 24cpts | 40 credits |

The above full-time load is indicative only.
Applications for academic credit are assessed by the relevant University of Sydney faculty/department based on: study load, contact hours, assessment requirements and level of study.

Grading System
Excellent - 7
Very good – 6
Good – 5
Satisfactory – 4
Fail – 1-3

Transcripts Issued by Partner
Transcripts will be available at the end of your exchange period.
Languages
Language of Instruction
Classes at the host university are taught in Spanish.

Language Requirement
Exchange students must have a B1 level of Spanish to apply to the host university. Spanish language courses are available.
Living
What is the host city like?
Find out more information about the host city.

Accommodation
The Universidad de Chile has no dormitories or housing facilities for visiting students. The Student Mobility Program offers information for lodging at private homes. The average monthly cost for lodging and meals is around USD$600

Cost of Living
Use this guide to estimate living expenses associated with studying overseas. Exchange students are not required to pay tuition fees to the host university.

Insurance
Students are required to obtain health insurance valid during their exchange.
Useful Information
Student Experiences
Luke O'Brien
Bachelor of Arts, Semester 1-2, 2016

Host City Highlights
Stand up comedy (at Comedy Restobar), live music, and hiking (Santiago is surrounded by many mountains and nature reserves).

Uni Life
Seeing as most people live with their parents far from university the university is always full of people all day hanging out, playing sports, etc. However no one lives in colleges, uni villages, or even nearby apartments so there is no university neighbourhood which is a huge change. On Friday night at almost all faculties students will gather together casually in their friend groups for some beers.

Study
At FEN UChile (The Faculty of Economics and Business) all classes were in 1.5 hour blocks (you normally have 2 lectures and 1 tutorial per week), with generally no more than 30 students in a classroom, teachers tend to change the dates of assessments at the last minute, you may have tests or essays set with only a few days notice, similarly you may have stressed out to finish an assessment in a few days only to find out they have extended the due date. I found the local courses (in Spanish and aimed at local students) to be very demanding and interesting but suffered from undefined programs (dates constantly changed, assessments were added or removed throughout the term, and assessment weighting was unclear), the exchange student courses (in English aimed at exchange students) on the other hand tended to be very easy but not so stimulating, but the programs were much more defined so they accommodated exchange students wanting to travel.

Cuisine
You have to try a big Chilean asado (barbecue). Chile's other stand out is 24 hour street food (avocado hot dogs, burgers, shish kebabs, spring rolls and sopaipillas) serving delicious snacks after a night of partying. I missed the wide variety of cuisines we have in Sydney (you won't find much Asian food apart from sushi in Santiago) however there are a large number of Colombian and Peruvian restaurants.

Housing
I lived in a share apartment in Bellavista with a Chilean and a Norwegian for the first semester. I then moved to a share house around the corner sharing with 4 other exchange students for the second semester. Although it is a nice idea to live with local people on exchange, you should take into account that there is no culture of share houses in Chile because most people (especially students) live with their parents or other family members. There are many options for small share houses as well as residencias universitarias (with 10-30 exchange students in one building).

Money Matters
I tried to stay under $300 a week including rent. To manage this my housemates and I tended to cook at home most nights and we would also have people around for pre drinks at our house before going out (drinks can be quite expensive out in Santiago). Although the visa doesn't allow you to work it is quite easy to work teaching English privately or through certain institutions.

Getting Around
The metro is fantastic, it costs about $1.50 for all rides, just watch out for the crazy peak hours.

Travels
In the South I visited Patagonia for the Torres del Paine trek, and Pucón for adventure sports, I visited San Pedro de Atacama in the North to see the desert and I spent many weekends at the beaches near Santiago. I would really recommend going to the beaches near Santiago, it's only 2 hours by car or bus, I tended to stay in friends' houses or rent big cabins between a group which turned out to be quite cheap when divided between everyone. You can catch buses everywhere in Chile but for the big trips to the North and South keep a look out for SKY Airlines promotions.

Top Tips
Get into the culture of Santiago, watch Chilean soccer games (which truly stop the whole country), go out to stand up comedy (Comedy Restobar) and karaoke, and take part in the many cultural festivals (Festival de Viña, Mil tambores, and 18 de septiembre).To explore Santiago's nature there are loads of hikes less than an hour away (San Cristobal, Manquehue, Aguas de Ramón).