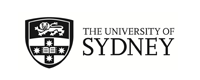 Vienna University of Economics and Business E and B EXC
Vienna, Austria
(Outgoing Program)
Program Terms:
Program Terms:
Semester 1,
Semester 2,
Year (Sem 1 & Sem 2),
Year (Sem 2 & Sem 1)

Partner University Homepage:
Click to visit
Program Details: - unrelated header
Program Details:
Program Description:
Program Description:
About
Vienna University of Economics and Business

Location: Vienna, Austria
Year established: 1898
Student population: 24,000

About
The Vienna University of Economics and Business, or WU, is one of the largest and highest ranking economics and business universities in Europe. With a quarter of its students coming from outside Austria, a brand new campus and located in one of the world's most liveable cities, the University is well known for its international focus and entrepreneurial, collaborative culture.

Highlights
WU consistently achieves high rankings for teaching and research on a number of scales, and guarantees the highest academic standards. It offers close ties to the corporate world, and its location in beautiful Vienna ensures an unforgettable experience beyond the classroom.

Unique characteristics
WU offers a wide selection of internationally-oriented programs, some of them taught in English. It has 11 academic Departments and 16 Research Institutes, with a strategic emphasis on research in finance, business law, and Central and Eastern Europe. WU also hosts the Vienna Graduate School of Finance. Its new campus, which opened in 2013/14, is one of the largest university sites in Europe. It's easily accessible and located next to the popular recreational area of Prater Park.

Location
With opulent historic palaces, a vibrant cultural scene, cozy coffee houses and plenty of entertainment, Vienna is one of the world's great cities. Once the seat of the Habsburg monarchy and the home of musicians including Mozart, Haydn, Schubert, Beethoven, and Brahms, it's still a city of music and museums. It's also very safe and can be easily explored by foot.


Academic Information
Course Catalogue
Information about units of study at the Vienna University of Economics and Business.

Subject Area/s: Business

Exclusions may apply.

Teaching Periods: Semesters/Terms
Summer Term: February/March – June/July
Winter Term: October – February

Credits (full time load/semester)
| | |
| --- | --- |
| University of Sydney | Host University |
| 24cpts | 30 ECTS |
Exchange students at WU can attend courses worth a maximum of 36 ECTS credits plus a German Business Communication course.
The above full-time load is indicative only.
Applications for academic credit are assessed by the relevant University of Sydney faculty/department based on: study load, contact hours, assessment requirements and level of study.

Grading System
1 – Excellent
2 – Good
3 – Satisfactory
4 – Sufficient
5 – Fail

Further information about WU's grading system.

Transcripts Issued by Partner
Transcripts will be sent to your USyd Exchange Adviser approximately two months after end of the semester.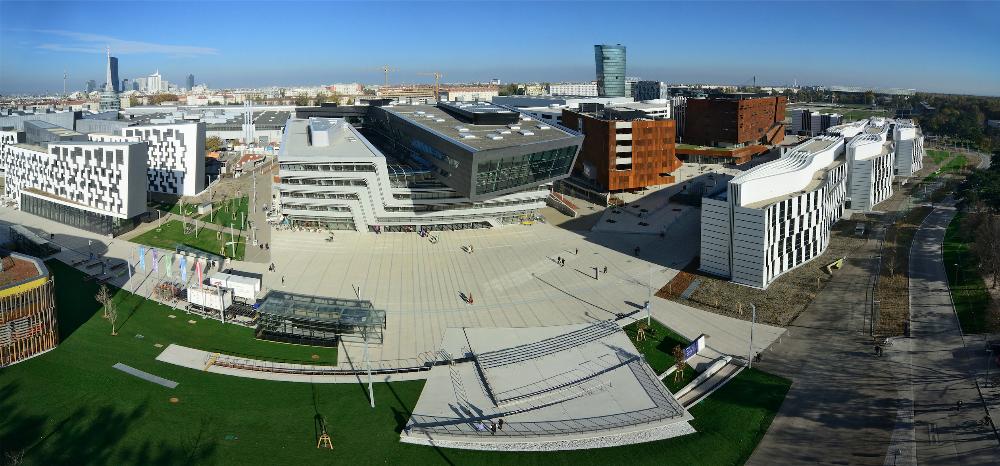 Languages
Language of instruction
Classes at the Vienna University of Economics and Business are taught in English and German.

Although there are many classes available in English for exchange students, students wishing to brush up on their language skills can enrol in pre-semester German language classes that are available at all levels.
There is also a Tandem Language Learning Program that pairs WU students with native speakers of the languages they want to learn, thus allowing them to help each other improve their language skills.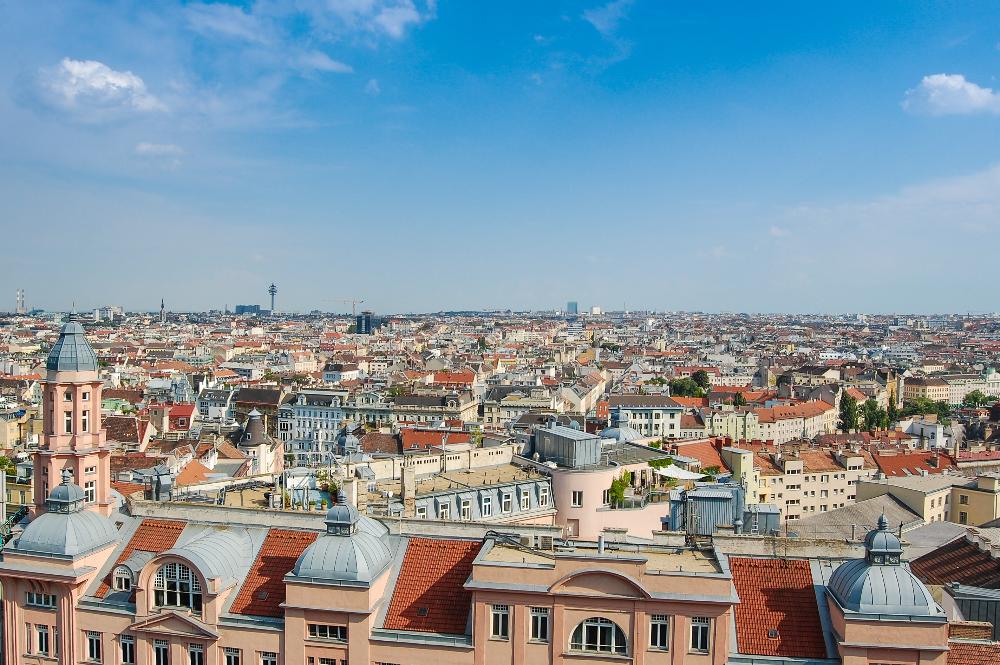 Living
What is the host city like?
Find out more information about Vienna.

Accommodation
Housing options are recommended by the Vienna University of Economics and Business, including residence halls run by OeAD. There is also a Facebook group for WU incoming and outgoing exchange students where you can get in touch with fellow students and WU and discuss housing options.

Cost of Living
Use this guide to estimate living expenses associated with studying overseas.

Insurance
Students are required to obtain health insurance valid in Austria during their stay as exchange students.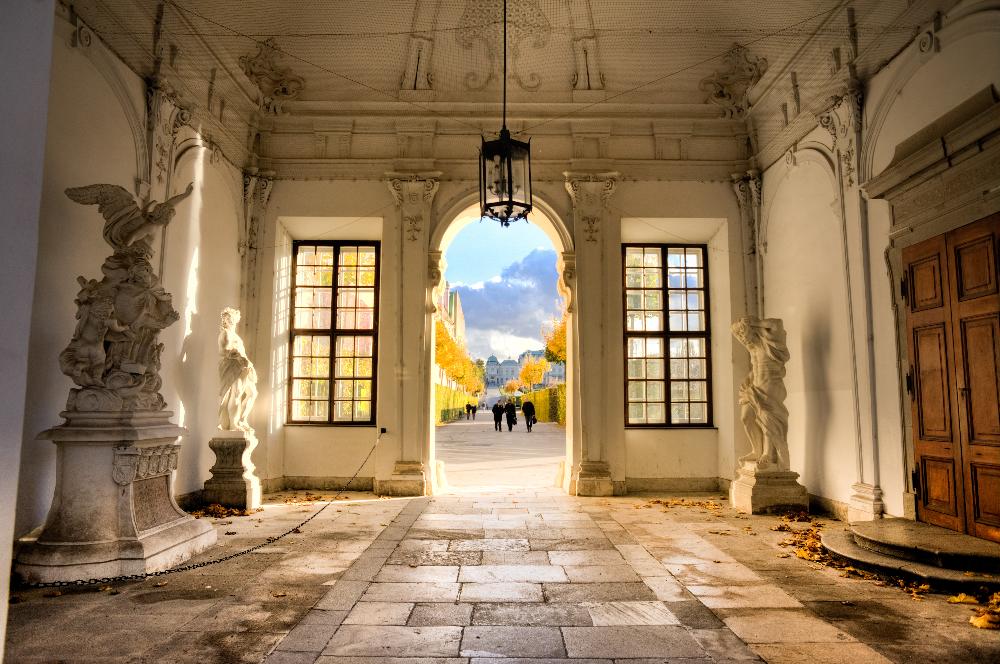 Useful Information
For Exchange/International Students
Specific information for exchange students provided by the Vienna University of Economics and Business.
Check out one of WU's webinars for further information!

Semester/Term Dates
Access the University's calendar.

Orientation
The International Office at WU offers both supplementary programs and welcome and enrollment sessions to help ensure you get the most out of your exchange experience both in class and in life.

Incoming exchange students are required to attend one of two mandatory Welcome & Enrolment Sessions offered at the beginning of every semester. One of these sessions is held at the start of the Orientation and Cultural Program/pre-semester German language course, the other shortly before the first day of the semester. The program includes a guided tour of WU and its facilities, information about WU and Vienna as well as on course registration, and coffee with the International Office staff to ask any of your burning questions.
The International Office also offers an optional Orientation and Cultural Program for incoming exchange students. The two-week program is held before the beginning of the semester and offers newly arrived exchange students the opportunity to learn about Austrian culture while getting to know other exchange students, as well as field trips in and around Vienna.

Support Services
WU offers study support and dedicated services for students with disabilities and function impairments.
The Buddy Network Program assigns a WU student 'buddy' to each incoming exchange student. Buddies assist exchange students during their whole stay. You can arrange to have your buddy to meet you upon arrival in Vienna. He/she will also be happy to assist with student residence procedures and administrative requirements, etc.

Visas
Information from the host university
Information from the Embassy of Austria in Australia
Student Experiences
Dominique Yong
Bachelor of Laws, Semester 1, 2015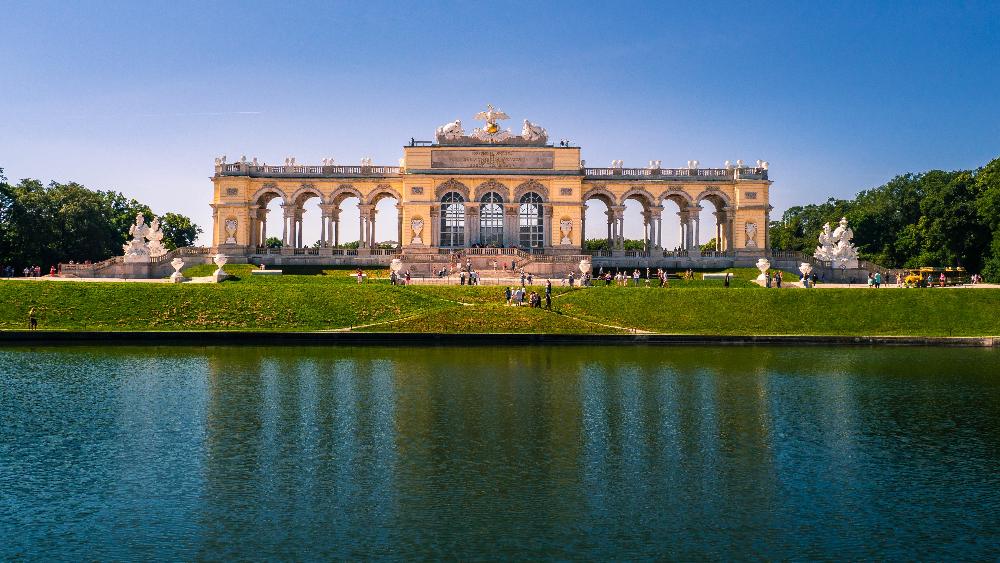 Host City Highlights
Vienna is a very liveable city, with many highlights and constant cultural events. There are many beautiful parks around the city, natural scenery a short distance outside of the city, and the arts are very accessible, especially to students. I regularly visited the opera, ballet, art galleries (classical and modern), and music events. There are also markets around the city for both Easter and Christmas, with traditional food, music, dress, and stalls.

Uni Life
There is a rich student culture at the University of Vienna. There is a strong programme with the Erasmus Student Network, allowing exchange students to meet, with many organised events and trips. There are also many events on at the Juridicum (law school), and a strong presence of international students.

Study
The classes at the law school focused mainly on international law, and there were a good selection conducted in English. A Sydney Law School student could expect to take up to 10-12 units to fulfil the requirements of a full-time load. These vary in intensity, teaching method, length, and type of assessment.

Cuisine
Try the food! Wienerschnitzel is a must. There is no miss when choosing a restaurant.

Housing
I chose to arrange private accommodation; however there are a range of student accommodation options available through the university and other student organisations. However, note that Australian students are required to obtain confirmation of accommodation before applying for an Austrian visa.

Money Matters
I was not able to work in Austria due to visa conditions. I found the cost of living quite reasonable compared to Sydney, and had a surplus of funds remaining at the conclusion of the semester.

Getting Around
The transport system in Vienna is superb. Buses, trams and metro trains run very regularly, including all night on weekends. Students can obtain a semester ticket (for all modes of transport) for a very reasonable price.

Travels
I studied in Vienna for the summer semester, spanning March-June. This was a beautiful time to be there, as I arrived in the snow and experienced the city come to life as it moved into spring. As Austria is very centrally located, there are many readily accessible travel opportunities. During the semester, I visited many other parts of Austria (to ski in the winter and hike in the Summer), Bratislava, Budapest and Prague.

Top Tips
Vienna is the perfect destination for students with a passion for culture and arts. It is a beautiful city, and it was a privilege to call it home for six months.