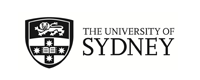 University of Pennsylvania ART-SCI EXC
Philadelphia PA, United States
(Outgoing Program)
Program Terms:
Program Terms:
Semester 1,
Semester 2,
Year (Sem 1 & Sem 2),
Year (Sem 2 & Sem 1)

Partner University Homepage:
Click to visit
Program Details: - unrelated header
Program Details:
Program Description:
Program Description:
About
University of Pennsylvania
Location: Philadelphia, PA
Year Established: 1740
Student population: 24,800 (4,600 international students)
University ranking: 16

About
A private, Ivy League comprehensive teaching and research university, the University of Pennsylvania (Penn) is renowned for its teaching, world-class faculty and quality students. It was established by Benjamin Franklin and boasts a number of world firsts, including the first collegiate business school, Wharton, and the first electronic, large-scale, general-purpose digital computer, ENIAC.

Highlights
Penn's history is closely bound with that of the United States and it boasts several historic landmarks, including the country's first student union and first double decker college football stadium. It's rich with tradition, including the famous Locust Walk, the statue of Franklin on a bench, and its Quakers team. Penn is a research powerhouse, with 165 research centres and institutes on campus, but it's also known for its civic engagement.

Unique characteristics
The College of Arts & Sciences offers a distinctive liberal arts education that covers both theoretical concepts and practical applications. Undergraduates have the opportunity to conduct research and engage with the community.

Location
Just 145 km from New York City, Philadelphia boasts historic colonial buildings, wide streets and open public spaces as well as great food, music and arts scenes. It was once the second largest city in the British Empire, after London, and the country's capital at the start of the Revolutionary War. Penn's campus offers beautiful recreational spaces and it's unique among Ivy League universities for having all of its schools located on a single campus.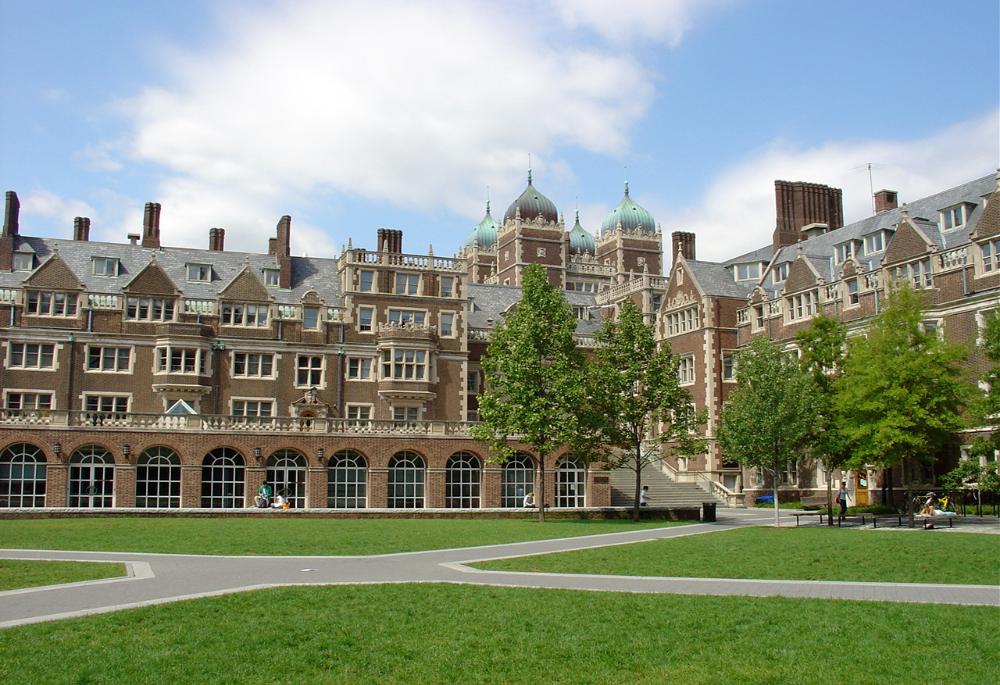 Academic Information
Course Catalogue
Information about units of study at the host university

Subject Area/s: Arts and Social Sciences; Science; Business

Restrictions: Students are able to take a maximum of two courses from the Wharton School of Business. Courses in Wharton fill quickly and it is not possible to guarantee access to specific courses.

Teaching Periods: Semesters/Terms
Term 1: August - December
Term 2: January - May
Credit (Full-Time Load/Semester)
| | |
| --- | --- |
| University of Sydney | Host University |
| 24cpts | 5 credit units |
The above full-time load is indicative only.
Applications for academic credit are assessed by the relevant University of Sydney faculty/department based on: study load, contact hours, assessment requirements and level of study.
Grading System
The university uses letter grades from A+ through F, based on a 4-point scale

Transcripts Issued by Partner
Transcripts will be available at the end of your exchange period
Languages
Language of Instruction
Classes at the host university are taught in English.

Language Requirement
See language requirement for non-native speakers of English.
Living
What is the host city like?
Find out more information about the host city

Accommodation
Housing options are offered by the host university

Cost of Living
Use this guide to estimate living expenses associated with studying overseas

Insurance
Students are required to obtain health insurance valid during their exchange
Useful Information
Student Experiences
Madeleine Streater
Bachelor of Arts (Advanced) (Hons), Semester 1, 2013

Host City Highlights
First Friday is an event held the first Friday of every month in the older part of Philly. The galleries all open up, and there are free performances and free food. The colleges will often organise cheap tickets to the NBA or cultural events. There is a concert on during the Spring Fling which is fun.

Uni Life
There were many ways to get involved at UPenn. There were many sporting and musical clubs. I got to know a few local students in my classes. Mostly I made friends with some American students who were learning about different cultures and languages in their courses and they were very keen to help exchange students adjust. Some colleges (most are high rises) have specific floors for certain groups, e.g., students studying Asian cultures. The people on those floors were very friendly.

Study
I studied English and Music. The classes went for 2-3 hours each and I had four classes a semester. The classes had between 10-20 people. There were a greater number of assessments than at Sydney Uni. There were things like pop quizzes, or assessments where grades were centred largely around participation.

Cuisine
The local specialty is Philly Cheesesteaks, which are great and widely available. The takeaway food is amazing; there was generally much more choice, and better quality of takeaway than in Australia. Bobby's Burgers was great. For lunch, food trucks are really cheap and yum - there is an orange Morrocan food truck that parks near Gregory College house that is delicious.

Housing
Personally if I could go to Upenn again I would live in one of the high rises, they are clean and modern and have great views.

Money Matters
I didn't work. I spent a lot of money on things, but not so much on food or transport. The essentials were very affordable.

Getting Around
The SEPTA is the subway. I wouldn't travel alone there late at night, but during the day and in a group it is fine and cheap. It is a really nice 20 minute walk into the centre of the city from the campus.

Travels
I went to Florida during the Spring holiday, which is a great time to go somewhere warm, because by then the winter is very wearing. When travelling between Boston, NY, Philly and Washington, take the Mega Bus. It is cheaper and faster than the train.

Top Tips
The university culture at Penn is quite different from anything in Australia. Get involved in all of the traditions, marches, concerts, etc. - there are so many wonderful free events to take advantage of. Almost all of the students- even in arts subjects -are very studious. It is really easy to make friends with exchange students, but put in some extra effort to make friends with Americans. It will make your experience richer.