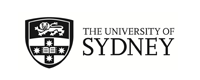 University of Manchester EXC
Manchester, United Kingdom
(Outgoing Program)
Program Terms:
Program Terms:
Semester 1,
Semester 2,
Year (Sem 1 & Sem 2),
Year (Sem 2 & Sem 1)

Partner University Homepage:
Click to visit
Program Details: - unrelated header
Program Details:
Program Description:
Program Description:
About
University of Manchester

Location: Manchester
Year established: 1824
Student population: 37,900

About
The University of Manchester is one of the world's leading research university and the largest single-site university in the UK with strong links to global industry and a student population from 154 countries.

Highlights
A so-called "Red Brick" University, Manchester University was a product of the civic university movement of the 19th Century. The University owns and operates major cultural assets such as the Manchester Museum, Whitworth Art Gallery, John Rylands Library and Jodrell Bank Observatory. It is one of the most popular universities in England and more students try to gain entry than to almost any other university. It boasts 25 Nobel laureates, four of them currently on staff

Unique Characteristics
The University has the largest selection of undergraduate courses in the country. With award-winning careers service, graduates are highly employable. Courses draw on Manchester's world-leading research and links to global industry.

Location
Manchester is considered the "uncrowned" capital of the North. It is among the most multi-cultured cities in England and cultural attractions aside, you can also eat, drink and dance yourself into oblivion. Famous for its music scene, bands such as The Smiths, New Order and Joy Division put it on the map in the 1980s.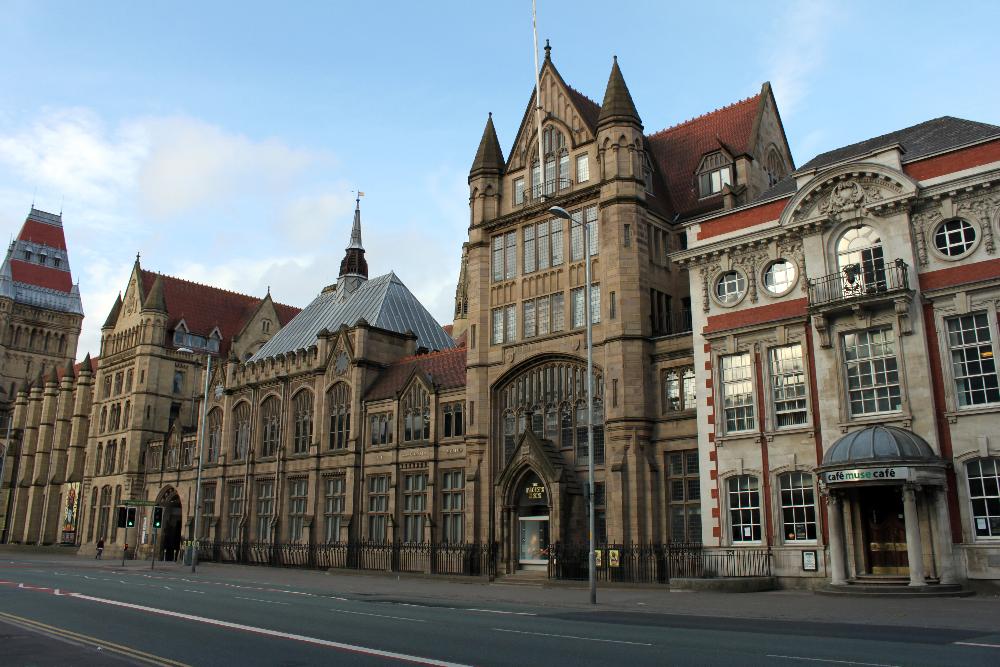 Academic Information
Course Catalogue
Information about units of study at the host university.

Subject Area/s:
| | | |
| --- | --- | --- |
| Arts and Social Sciences | Business | Science |
| Law | Engineering | Music |
| Information Technology | Health Sciences | |
Exclusions: Dentistry, Pharmacy, Medicine, Midwifery, Speech Pathology, Education, Architecture

Teaching Periods: Semesters/Terms
Autumn Semester: September – January
Spring Semester: February – June

Credit (Full-Time Load/Semester)
| | |
| --- | --- |
| University of Sydney | Host University |
| 24cpts | 60 credits |

The above full-time load is indicative only.
Applications for academic credit are assessed by the relevant University of Sydney faculty/department based on: study load, contact hours, assessment requirements and level of study.

Grading System
Class 1 – 70-100
Class 2i – 60-69
Class 2ii – 50-59
Class 3 – 40-49
Fail – 0-39

Transcripts Issued by Partner
Transcripts will be issued by your host university and sent directly to your Exchange Adviser. Official grades are not released by schools until early July, and transcripts are therefore issued from late July onwards.
Languages
Language of Instruction
Classes at the host university are taught in English.

Language Requirements
See language requirements for non-native speakers of English.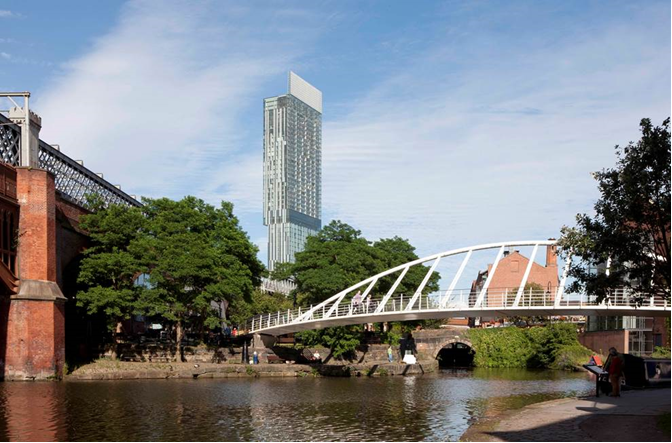 Living
What is the host city like?
Find out more information about the host city.

Accommodation
Housing options are offered by the host university. Find out more information on student housing.

Cost of Living
Use this guide to estimate living expenses associated with studying overseas.

Insurance
Students are required to obtain health insurance valid during their exchange.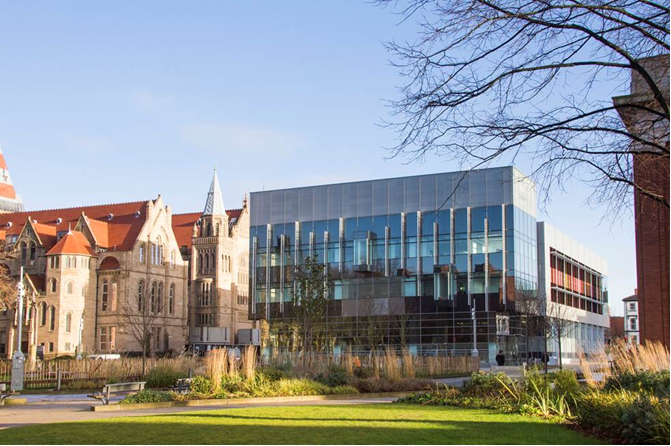 Useful Information
Student Experiences
Jenny Malloy
Bachelor of International and Global Studies, Semester 1 2017

Host City Highlights
Manchester is the "culture capital" of England with frequent concerts and food festivals, new restaurants and stores popping up constantly, and an incredibly vibrant nightlife scene. There is never a dull moment if you just take a look at what's on!

Uni Life
Manchester is very much a student city, and it definitely feels like it was designed for students, with cheap eats and shops around the university. The University of Manchester has an "International Society" which does frequent trips around England which are excellent for making quick friends as well. I went on trips with the society to Stonehenge, Bath, Oxford, the Lake District, and Conwy Castle in Wales.

Study
The University of Manchester follows a study structure which has an emphasis on individual learning. The assessment structure is similar to that of The University of Sydney's, and so too is the content delivery process, with weekly lectures and tutorials.

Cuisine
Manchester has a diverse range of cuisines available, and hosts the Curry Mile not too far from the University of Manchester which is a go to location for cheap eats. You can find anything from delicately crafted Asian Fusion from Cottonopolis, to good ol' McDonalds right across from Main Campus.

Housing
All of the University of Manchester's accommodation options are centred around Oxford Road. There are several Halls of Residence right next to Main Campus, and more further down Oxford Road in Fallowfield. Both the City campus halls and Fallowfield campus halls boast student bars, and in the evenings are often brimming with students ready to enjoy their nights out. Fallowfield halls are a little more raucaus which is something to keep in mind if you value your beauty sleep! Some of the closest friends I made were the British students and fellow exchange students I met in Halls, who I chat to regularly and have plans to visit!

Money Matters
To live comfortably for a year in Manchester and travel extensively throughout both the summer holidays (June - September) and Christmas break (mid December - Mid January), I spent around $35,000 (AUD). Food can be fairly cheap if you cook throughout the semester, and hostels are an excellent way to make quick friends when you are travelling, and making the most of those can definitely cut your costs! Cheapflights and just taking on carry-on also saved me a pretty penny.

Getting Around
The buses in Manchester are very frequent, and there are many night buses along the route from the city to both the City and Fallowfield Halls. Manchester Oxford Road train station is a short distance from main campus, and is a convenient station from which you can travel to Liverpool, London and beyond. You can get a bus pass which is very useful if you are staying further from campus.

Travel
Manchester has its own airport which is a 20 minute train ride from Oxford Road Station or a 40 minute bus from right outside Halls. This makes for the perfect opportunity to take spontaneous weekend trips, and make the most of flight deals. Appreciate the ease of travel in Europe and the UK and celebrate Midsummer in Finland, St. Patrick's Day in Ireland, New Year's in Munich, Christmas in the Austrian Alps.

Top Tips
Your exchange is what you make of it, and you can have that "dream" exchange experience because it's not a dream, it's real, and I had it. Befriend local students as well as fellow exchange students, and try to experience the culture!