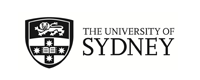 University of Manchester EXC
Manchester, United Kingdom
(Outgoing Program)
Program Terms:
Program Terms:
Semester 1,
Semester 2,
Year (Sem 1 & Sem 2),
Year (Sem 2 & Sem 1)

Partner University Homepage:
Click to visit
Program Details: - unrelated header
Program Details:
Program Description:
Program Description:
About
University of Manchester

Location: Manchester
Year established: 1824
Student population: 39,000

About
The University of Manchester is one of the top universities in Europe and the world, internationally recognised for both its teaching quality and research excellence. Manchester has teaching and research in more subjects areas than any other single-site British university, and due to their academic structure they are able to offer a very wide range of units to students who choose to study abroad here. The University – like Manchester itself – is a truly cosmopolitan community which last year welcomed students from almost 180 different nations.The vibrant campus and energy of the surrounding city makes the University of Manchester an exciting place to live, study and explore.

Highlights
A so-called "Red Brick" University - the University of Manchester is one of Britain's most famous civic universities with a rich heritage of cutting-edge innovation and enterprise stretching back more than 180 years. It is one of the most popular universities in England and more students try to gain entry than to almost any other university. Twenty five current and former staff and students have gone on to become Nobel Prizewinners – including Professors Sir Andre Geimand and Sir Konstantin (Kostya) Novoselov, creators of Graphene – and their graduates include: actor Benedict Cumberbatch, TV Physicist Brian Cox, novelist Anthony Burgess, philosopher Wittgenstein, flight pioneer Arthur Whitten-Brown, and women's rights campaigner Christabel Pankhurst.

Unique Characteristics
The University has the largest selection of undergraduate courses in the country. With award-winning careers service, graduates are highly employable. Courses draw on Manchester's world-leading research and links to global industry. The University also owns and operates major cultural assets such as the Manchester Museum, Whitworth Art Gallery, John Rylands Library and Jodrell Bank Observatory.

Location
The City of Manchester is home to the largest student population in Western Europe, and the University itself is at the heart of Manchester, so the city centre will play a big part in your life during your exchange. Manchester is considered the "uncrowned" capital of the North. It is among the most multi-cultured cities in England and cultural attractions aside, you can also eat, drink and dance yourself into oblivion. Manchester's prime location on the national and international network of airline routes, rail links and motorways, means that it is the perfect gateway to all areas of the UK and to the rest of Europe.




Academic Information
Units of Study
Information about units of study available at the University of Manchester.

Subject Area/s:
| | | |
| --- | --- | --- |
| Arts and Social Sciences | Business | Science |
| Law | Engineering | Music |
| Information Technology | Health Sciences | |
Exclusions: Dentistry, Pharmacy, Medicine, Midwifery, Speech Pathology, Education, Architecture

Teaching Periods: Semesters/Terms
Autumn Semester: September – January
Spring Semester: February – June

Credit (Full-Time Load/Semester)
| | |
| --- | --- |
| University of Sydney | Host University |
| 24cpts | 60 credits |

The above full-time load is indicative only.
Applications for academic credit are assessed by the relevant University of Sydney faculty/department based on: study load, contact hours, assessment requirements and level of study.

Grading System
Class 1 – 70-100
Class 2i – 60-69
Class 2ii – 50-59
Class 3 – 40-49
Fail – 0-39

Transcripts Issued by Partner
Transcripts will be issued by Manchester and sent directly to your Exchange Adviser. Official grades are not released by schools until early July, and transcripts are therefore issued from late July onwards.
Languages
Language of Instruction
Classes at the University of Manchester are taught in English.

Language Requirements
See the University of Manchester's language requirements for non-native speakers of English.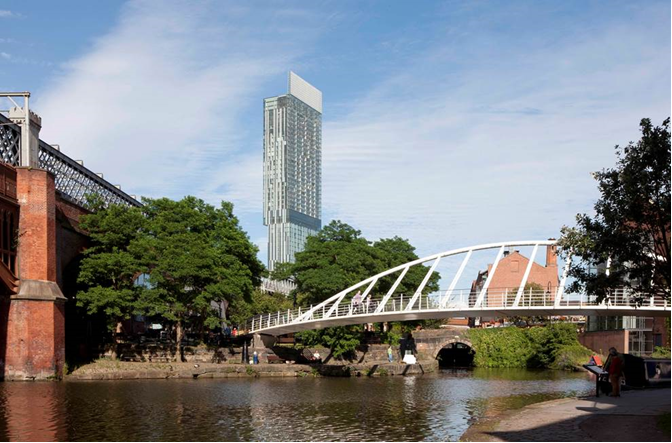 Living
What is the host city like?
The University of Manchester is located in the centre of the UK's most popular student city! Find out more information about life in Manchester.

Accommodation
Manchester offers a wide range of accommodation options, ranging from modern self-catering apartments through to traditional collegiate-style halls of residence with meal plans. Find out more information on Manchester accommodation for exchange students.

Cost of Living
For exchange students looking for an affordable cost of living while abroad, Manchester is a great option. Use this guide to estimate living expenses associated with studying overseas in Manchester.

Insurance
Students are required to obtain health insurance valid during their exchange.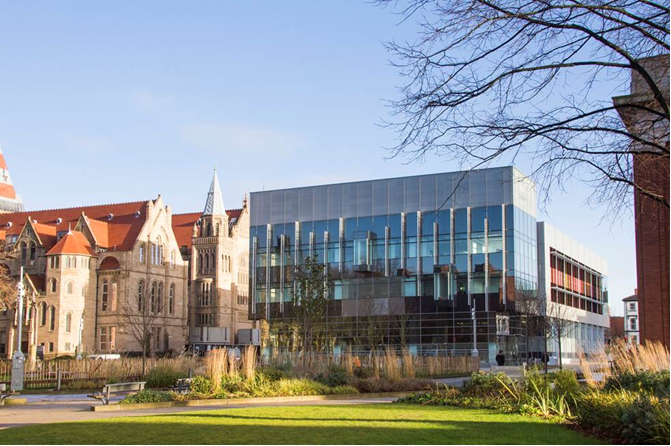 Useful Information
For Exchange/International Students
Specific information for exchange students provided by the University of Manchester.

Semester/Term Dates
Access the University's academic calendar.

Orientation
To help you find your feet in your new environment, the University of Manchester offers an orientation programme for all new international students, including sessions specifically tailored to exchange students. In addition, all students receive an arrival guide which contains a wealth of practical information to help you prepare for your time at Manchester.

Support Services
The University of Manchester offers dedicated support to their incoming exchange students, both before and after their arrival in Manchester. A range of support services are available to students including disability support, English language support and a mentoring scheme.

Visas
Information from the University of Manchester.
Information from the United Kingdom Visas and Immigration.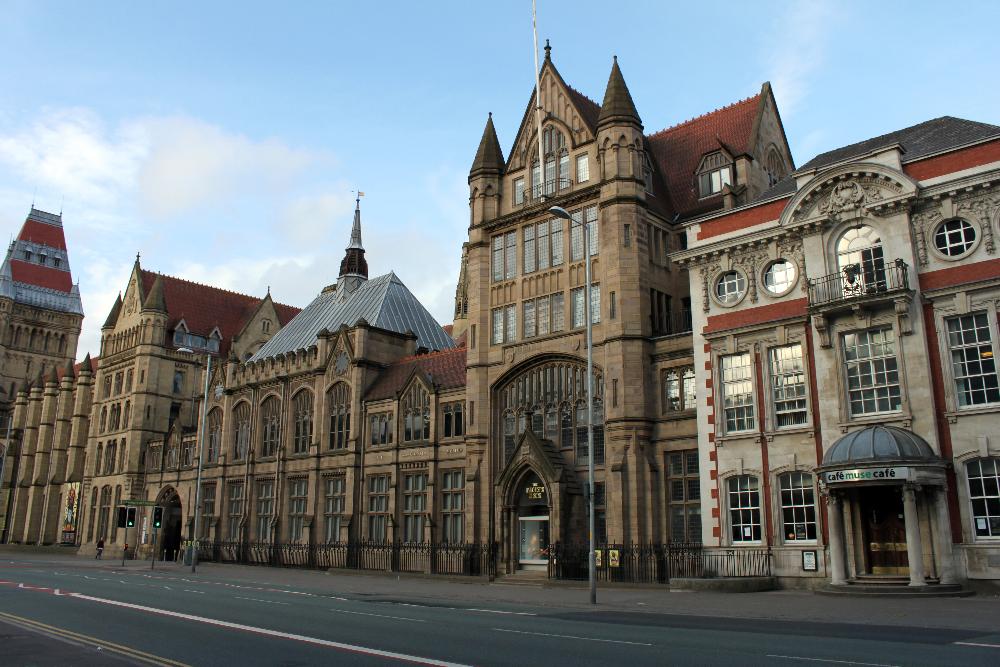 Student Experiences
Alan Zhao
Bachelor of Commerce / Bachelor of Laws, Semester 1, 2018

Host City Highlights
Manchester has a very diverse urban sprawl, spanning from quiet suburbs and parks to the bustling city centre and even the modern BBC centre of upper Manchester (near Salford). Personally, I found that in nice weather the Deansgate area was great to chill at during the day as it is surrounded by canals and lively cafes and bars (also great nightlife). Didsbury was great for a nice brunch and cafe food as well as the nearby Fletcher Moss Park. Then the largest and must luxurious shopping centre I've ever seen was the Intu Trafford Centre further west from the famous old Trafford football stadium, both are worth going to.

Uni Life
University culture was very welcoming, chill with a student union that actively encourage to join student clubs and societies. Due to the consistently large number of international students and students from all across UK studying at the University of Manchester, clubs such as the International Student Society and even the exchange program will run pub crawls or casual get togethers to get to know locals and other exchange students. Social life was great, hiking society and day trips to nearby or even other parts of the UK was common, and almost every night is a good night out.

Study
Class sizes for tutorials were kept small and intimate around 8-20, allowing a good level of detail put to each student. It also greatly promoted group work and discussion, although many students were consistently away or university strike action occurred. The learning environment was still great, and it is a stated expectation that at least half or even more of the work is to be done in your own time. The tasks were well set, not impossible but still challenging and requiring a good deal of research, most subjects had one mid-sem assignment followed by a final exam with heavy weighting or simply one final exam/assignment. Contact hours per week were around 12-15 including both lectures and tutes.

Cuisine
Manchester is famed for its middle-eastern food, and for good reason, the "curry mile" has a great selection of food from small hole in the wall kebab shops to Indian /Lebanese restaurants. All these foods were also considerably cheaper than that closer towards the city centre (cost around 6-12 pounds pp). In the city, Gusto Italian served top notch Italian food for around 12-16 pounds pp (28 AUD). The Asian food especially Japanese food was pretty lacklustre and pricey compared to the variety and quality we have in Sydney. For Chinese and Korean there are a few legitimate spots scattered throughout the city centre and around Northern Quarter. Otherwise brunching was similar to Sydney although maybe a little worse and coffee was far more expensive (3-5 pounds) and also tasted worse (maybe just a different bean).

Housing
I lived in the Victoria Park area for housing in the Oaklands Block. Each floor in this block had 4 bathrooms (even split male and female), with 2 showers per bathroom (totalling 4 usable showers for each sex). Each block also had at least one common room as well as two kitchens each floor and these were all kept pretty clean. My room was pretty good with a wardrobe, desk, heater, sink and window, although compared to the other newer blocks Oaklands rooms are smaller. If I did this all over I might have chosen the Fallowfield area instead (further down away from the main university campus), simply because the halls are slightly more lively there and largely where the non-first year students reside.

Money Matters
Because I did do quite a bit of travelling just because other European countries were more accessible, my final costs including accommodation and food and travel expenses etc. amounted to around $18000 AUD. I may have been able to cut down on these costs but shopping was far too easy and generally cheaper, hall catered food became really bland and travelling was too compelling. Still, the cost of living in the UK is not cheap even in comparison to Sydney, and so I would have still needed around 12000 AUD with some minor travelling in the UK and more moderate spending. A student visa in the UK does not legally allow you to work while studying so that is a limitation to keep in mind.

Getting Around
Manchester's transport system is well developed and almost everywhere is accessible by bus, their main mode of transport. The busses generally all go down Oxford Rd and to the city centre and come every 5 minutes. For Northern and Western Manchester, the tram in the city centre takes you there, although personally I never took it because there is still a bus that can do it, or otherwise Uber is relatively cheap (compared to Sydney) and sometimes even cheaper when split among a full car. Otherwise bikes are very popular in Manchester, with set bike lanes especially if you are going south to explore the more suburban areas.

Travel
I think the best plan is to book early, being constantly on the lookout for Easyjet/ Ryanair's cheap flights. These come often and may not always be where you planned, but almost every where in Europe or even Africa is a good go, so I say if you are travelling on a student budget and just want to travel, be open to going almost anywhere. Within the UK, Liverpool, Edinburgh, Isle of Skye (book way in advance, as all the Airbnbs get booked out 2-3 months beforehand) the Lake District (Windermere and surrounding towns) and even London are good places to go and quite easy to get to. Modes of transport include trains (get a student rail card to get 30% off all trains, costs 50 pounds max to get to most other UK cities), a car if you have an international licence or flight sometimes (these can be cheaper than trains), and coaches as the most budget mode of transport. Coaches are long trips (6-8 hours from Manchester to London) but can cost as little as 9 pounds. Everywhere in UK is nicer in the Summer months, but Scotland has a pretty cool atmosphere even in the other seasons.

Top Tips
I think students wishing to study at the University of Manchester for exchange should be prepared for a bit of a culture shock and embrace the difference in the whole vibe of the city and its people. Manchester has its roots as an industrial city, and so at first glance many of the buildings may seem simplistic, but in fact, many are cool places to hang out or may be the new putt-putt golf that's popped up. Manchester is also very multicultural and not prototypically "English" i.e. not like what you see on British TV shows (those representations are closer to the people in London). The people are very friendly, willing to help or share insights but at the same time have a toughness and resilience to them (similar to many Australians in a way). Lastly, be prepared for how bad the weather can be in any month that's not Summer, be ready for constant rain and very cold weather.


Jenny Malloy
Bachelor of International and Global Studies, Semester 1 2017

Host City Highlights
Manchester is the "culture capital" of England with frequent concerts and food festivals, new restaurants and stores popping up constantly, and an incredibly vibrant nightlife scene. There is never a dull moment if you just take a look at what's on!

Uni Life
Manchester is very much a student city, and it definitely feels like it was designed for students, with cheap eats and shops around the university. The University of Manchester has an "International Society" which does frequent trips around England which are excellent for making quick friends as well. I went on trips with the society to Stonehenge, Bath, Oxford, the Lake District, and Conwy Castle in Wales.

Study
The University of Manchester follows a study structure which has an emphasis on individual learning. The assessment structure is similar to that of The University of Sydney's, and so too is the content delivery process, with weekly lectures and tutorials.

Cuisine
Manchester has a diverse range of cuisines available, and hosts the Curry Mile not too far from the University of Manchester which is a go to location for cheap eats. You can find anything from delicately crafted Asian Fusion from Cottonopolis, to good ol' McDonalds right across from Main Campus.

Housing
All of the University of Manchester's accommodation options are centred around Oxford Road. There are several Halls of Residence right next to Main Campus, and more further down Oxford Road in Fallowfield. Both the City campus halls and Fallowfield campus halls boast student bars, and in the evenings are often brimming with students ready to enjoy their nights out. Fallowfield halls are a little more raucaus which is something to keep in mind if you value your beauty sleep! Some of the closest friends I made were the British students and fellow exchange students I met in Halls, who I chat to regularly and have plans to visit!

Money Matters
To live comfortably for a year in Manchester and travel extensively throughout both the summer holidays (June - September) and Christmas break (mid December - Mid January), I spent around $35,000 (AUD). Food can be fairly cheap if you cook throughout the semester, and hostels are an excellent way to make quick friends when you are travelling, and making the most of those can definitely cut your costs! Cheapflights and just taking on carry-on also saved me a pretty penny.

Getting Around
The buses in Manchester are very frequent, and there are many night buses along the route from the city to both the City and Fallowfield Halls. Manchester Oxford Road train station is a short distance from main campus, and is a convenient station from which you can travel to Liverpool, London and beyond. You can get a bus pass which is very useful if you are staying further from campus.

Travel
Manchester has its own airport which is a 20 minute train ride from Oxford Road Station or a 40 minute bus from right outside Halls. This makes for the perfect opportunity to take spontaneous weekend trips, and make the most of flight deals. Appreciate the ease of travel in Europe and the UK and celebrate Midsummer in Finland, St. Patrick's Day in Ireland, New Year's in Munich, Christmas in the Austrian Alps.

Top Tips
Your exchange is what you make of it, and you can have that "dream" exchange experience because it's not a dream, it's real, and I had it. Befriend local students as well as fellow exchange students, and try to experience the culture!

Read more experiences from the University of Manchester here!