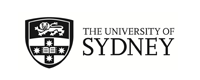 Trinity College Dublin LAW EXC
Dublin, Ireland
(Outgoing Program)
Program Terms:
Program Terms:
Semester 1,
Semester 2,
Year (Sem 2 & Sem 1)

Partner University Homepage:
Click to visit
Program Details: - unrelated header
Program Details:
Program Description:
Program Description:
About
Trinity College Dublin - Law

Location: Dublin
Year established: 1592
Student population: 17,000
About
Trinity College Dublin is the top ranked university in Ireland and one of the best in the world. Located on a beautiful campus in the heart of historic Dublin, its education and research are internationally recognised and its people welcoming and friendly.

Highlights
Going to Trinity College is synonymous with living in Dublin, a modern capital city offering typical Irish warmth and hospitality. Here you'll get top quality education amid a diverse, multicultural community. Trinity offers an exceptional educational experience, with the opportunity to benefit from the university's world-leading research and to study a wide range of courses.

Unique characteristics
Trinity College provides broad education, with a focus on Arts and Humanities, Sciences, Engineering and Health Sciences. The School of Law is Ireland's oldest and most prestigious Law School. It's situated close to the courts and the Oireachtas and attracts the highest calibre students and researchers.

Location
A UNESCO City of Literature, the eighth best student city in the world and the EU headquarters for Google, Facebook, Intel and Twitter, Dublin has something for everyone. It's renowned for music, literature and art, its beaches, cliff walks and mountain trails, and offers a fun cultural experience in a country voted by Lonely Planet as the friendliest in the world.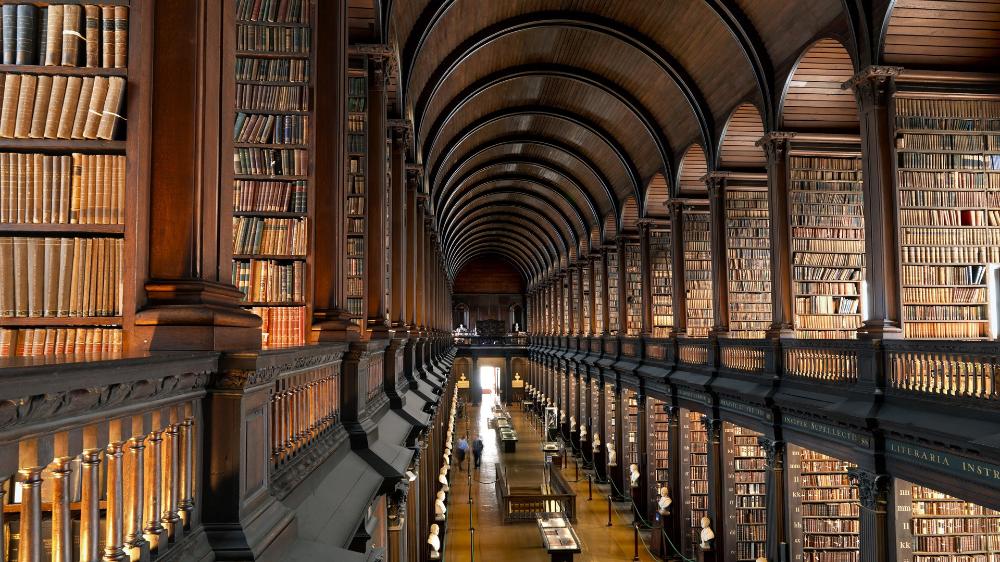 Academic Information
Units of Study
At Trinity College, units of study are called 'modules'. Find more information about the Module Enrolment Process and the Module Directory here.

Subject Area/s: Law.

Exclusions apply - consult faculty for details.

Teaching Periods: Semesters/Terms
Fall term: September - December
Spring term: January - May

Credit (Full-Time Load/Semester)
| | |
| --- | --- |
| University of Sydney | Host University |
| 24cpts | 40 ECTS |
The above full-time load is indicative only.
Applications for academic credit are assessed by the relevant University of Sydney faculty/department based on: study load, contact hours, assessment requirements and level of study.
Grading system
First Class Honours – I – 70-100%
Second Class Honours, First Division – II.1 – 60-69%
Second Class Honours, Second Division – II.2 – 50-59%
Third Class Honours – III – 40-49%
Fail – F1 – 30-39%
Fail – F2 – below 29%
More information on the host university's grading system.

Transcripts Issued by Partner
Transcripts will be available at the end of your exchange period.
Languages
Classes at Trinity College Dublin are taught in English.

If English is not your first language, you will be asked for proof of English language proficiency. Requirements can be found here: TCD English language proficiency entry requirements.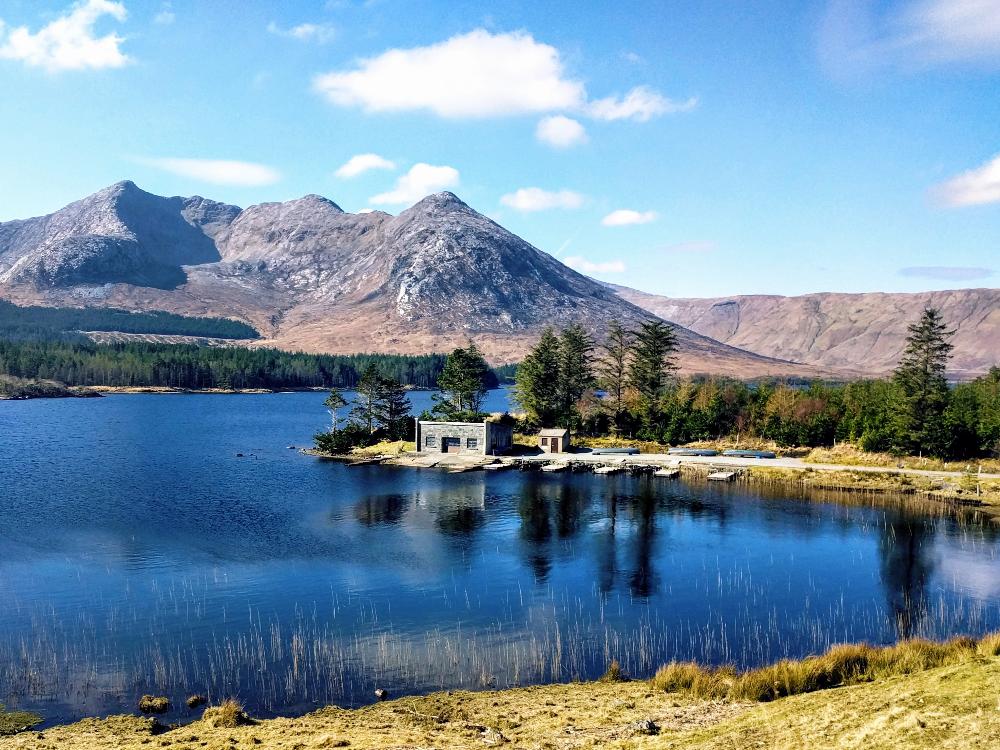 Living
What is the host city like?
Find out more information about the city of Dublin.

Accommodation
Trinity offers accommodation for exchange students in modern, purpose-built student accommodation close to Trinity, offering ensuite rooms, common rooms, a gym, laundry facilities as well as regular student social events. Read more information about the accommodation options at Trinity.

Cost of Living
Capital cities are always more expensive than average, and Dublin is no exception however there are some bargains to be found. The global economic downturn has meant that the cost of living in Dublin has stabilised making city life more affordable for all. Read Trinity's cost of living guide to help you get a sense of the cost of living in Dublin.

Insurance
Students are required to obtain health insurance valid during their exchange.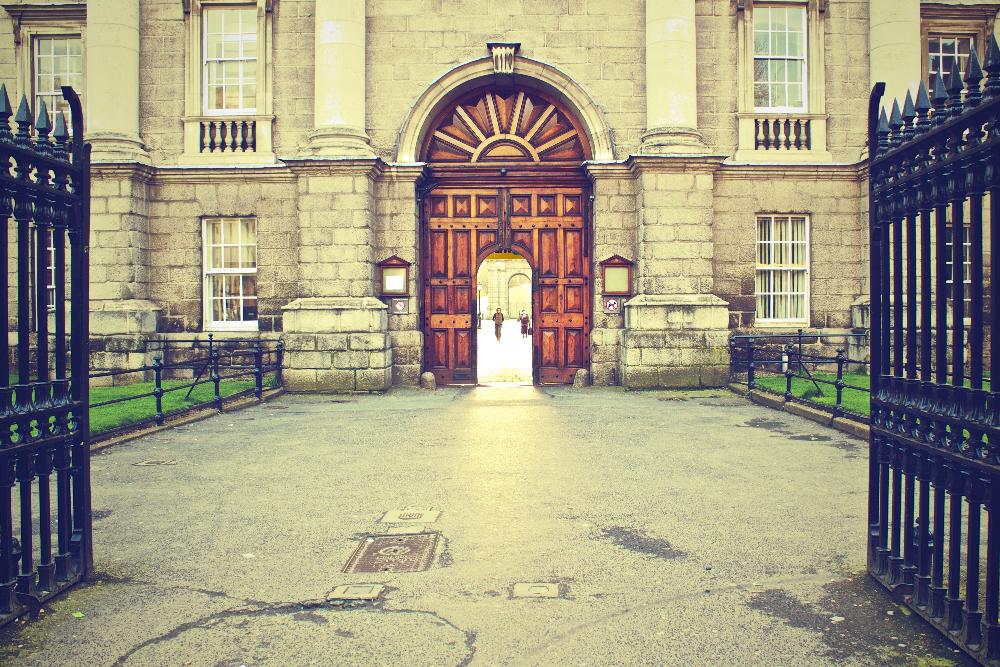 Useful Information
For Exchange/International Students
Specific information for exchange students provided by Trinity College Dublin.

Semester/Term Dates
Access the University's calendar.

Orientation
Orientation will be held before the beginning of each term. Your orientation sessions contain important information about module enrolment, College supports and services and living in Dublin.

Support Services
Trinity College offers Student Support Services, including a health centre, counselling, disability support services and more.

Visas
Information from the host university.
Information from the Embassy of Ireland in Australia.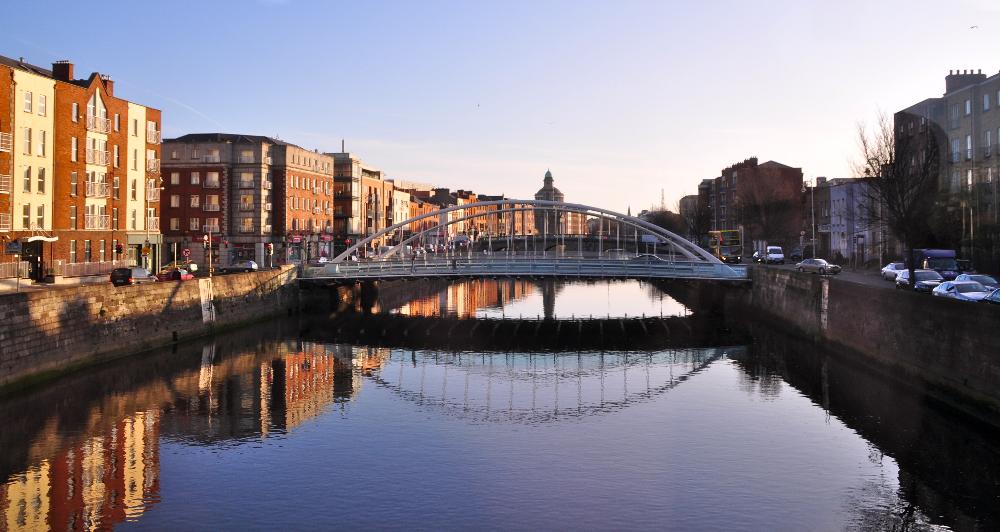 Student Experiences
Siobhan Johnston
Bachelor of Arts - Bachelor of Education - Semester 1, 2018
Host City Highlights
Trinity College itself is so beautiful and a great place to hang out. There is lots of whiskey distilleries, pubs, shopping and parks to explore. Definitely go to Glendolough and Howth which are less than one hour out of Dublin. Trinity host the biggest private event in Europe called Trinity Ball which is a MUST! It was so much fun. The whole city comes alive during St Patrick's Day weekend, so make sure you are around then.

Uni Life
Quite similar to USYD, get involved in the clubs and societies. The college is an awesome place to be so make sure you spend a lot of time being a student there. There is a pub on campus which is bopping in Summer. Don't be afraid to talk to people in your tutorials, that's how I made a lot of friends.

Study
Interestingly, TCD doesn't really use technology. Nobody has their laptops out in tutes or even lectures. It's a lot more 'old school' (or at least the faculty's that I was in were). This was challenging at first but once I got used to it I found the teaching and learning really good. There isn't as many contact hours per week as USYD, I had tutorials every third week.

Accommodation & Cuisine
I didn't really get an option for accomodation, I went with what was offered which was off-campus Student accomodation. I loved it though, I met some really great people there. The accomodation I was in had a double bed and ensuite so it was really comfortable. You HAVE to try Irish stew, it's absolutely delicious. Get involved in the pub scene, whether you drink or not the live music and vibes are really cool. Food prices are similar to Sydney. Would probably give black pudding a miss, but if you are in the mood you should at least try it. LIDL is a really cheap and easy grocery store to shop at!

Money Matters
I would recommend taking close to 15,000. But it really depends on how much travel you want to do throughout the semester. Eating out is similar to Sydney, groceries are a bit cheaper and drinks are cheaper too. I paid my accomodation up front which was good as I didn't have to worry about rent week to week.

Travels
I went during Hilary semester (winter) so it was pretty cold! But it was amazing to see the city in its off peak and then peak seasons. It actually snowed when I was there and it hadn't snowed in Dublin for 7 years! Don't let the rain ruin you day (otherwise most days will be inside). Make sure you see as much of the country as you can. Buses and trains are good and hostels are cheap.

Top Tips!
Be yourself, unless you're shy, don't be shy. Talk to people, be open to new experiences. Make so many friends, even people who you wouldn't usually hang out with. Remember to study... Travel as much as you can, especially around Ireland (make Ryan Air your best friend). Spend time at TCD in the library and eating on campus, it's a good way to hang out with people. Look at Facebook events for cool events happening in the city.
Clodagh Schofield
Bachelor of Arts, Semester 1, 2016

Host City Highlights
Visiting the Cobblestone Pub.

Uni Life
Fantastic. TCD students socialise through their societies which are based on hobbies and interests, for example traditional music, literature, philosophy, history, hiking, etcetera. I got to know the students in the traditional music society and the environmental society, playing music, going on trips, and doing environmental activism with them.

Study
I only had about 6 contact hours per week. All my classes had less than 20 students. Exams are the biggest assessment, sometimes there aren't any others.

Cuisine
Irish food isn't very exciting - food is less diverse than in Sydney. 3fe is good for fancy coffee, Umi Falafel is good for cheap tasty dinner, and there's a Govinda's on the North Side that's alright.

Housing
Housing can be hard to come by. I was lucky to move in with some cool Canadian exchange students at UCD in a rental property we found and applied for from overseas in Ranelagh. We were very lucky to be selected from a pool of 40 applicants, and had my aunt attend the viewing.
Get your accommodation sorted very early. It is challenging. If you can take a position at the official accommodation take it, apply for it early. Consider the Dublin bikes scheme if you don't want to buy a bicycle. Take the Dart down to Brae or Greystones and do the cliff walk. There are great Refugee and Migrant Solidarity Ireland dinners (https://www.facebook.com/DublinCalaisRefugeeSolidarity/?fref=ts).

Money Matters
I don't really know sorry. I got Centrelink whilst overseas, and I have a lot of family in Dublin so I never really bothered budgeting.

Getting Around
It's best to live close to college and likely it will pay off. Buses, the Luas and the Dart are expensive - 2-3 euros per ride ($3-5). I cycled everywhere and sold my bike at the end. Get the Leap card ASAP the fares without it are outrageous, and you can use the Dublin bikes with it too.

Travels
Great places to go are County Clare (visit Lahinch, Cliffs of Moher, Doolin, The Burren), Donegal if you have a car (Ardara, Killybegs, Sliabh League, Bundoran if you want to surf), Galway and Westport.

Top Tips
Get involved in the Environmental Society! They're fantastic. If you're a musician or interested, check out TradSoc.
Want to read more experiences from Trinity College Dublin? Find more here: http://bit.ly/2gqJTrj