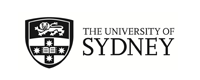 Bucerius Law School LAW EXC
Hamburg, Germany
(Outgoing Program)
Program Terms:
Program Terms:
Semester 1,
Semester 2,
Year (Sem 1 & Sem 2)

Partner University Homepage:
Click to visit
Program Details: - unrelated header
Program Details:
Program Description:
Program Description:
About
Location: Hamburg
Year Established: 2000
Student population: 600

About
Bucerius Law School is Germany's leading law school, located in the beautiful city of Hamburg. Its English language international exchange program hosts around 100 students from the world's most prestigious universities who take part in the unique "Program in International and Comparative Business Law". Most of the courses are taught by guest professors and practitioners from all over the world.

Highlights
Bucerius Law School recruits outstanding students and offers an academic community that nurtures constructive-critical thinking, creativity and leadership skills. It also offers numerous social activities, from the fine arts and culture to sports.

Unique characteristics
Bucerius Law School has academic partnerships some of the world's most prestigious law faculties. Promoting an international outlook is one of its core values, and its students must spend an obligatory semester abroad. The campus is bilingual.

Location
The campus is easily accessible and located between Hamburg's downtown area and "Planten un Blomen" city park. Hamburg is Germany's second largest and wealthiest city due to its large port. With multicultural neighbourhoods and a thriving music scene – it was in Hamburg that the Beatles took off – you'll never be bored.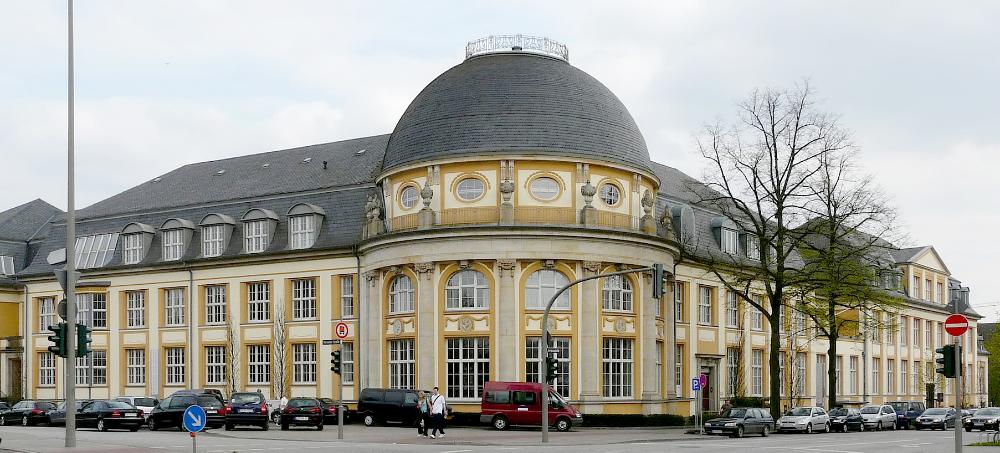 Academic Information
Course Catalogue
Information about units of study at the host university can be downloaded by clicking on "course list".

Subject Area/s: Law - Consult faculty for details
Exclusions Apply

Teaching Periods: Semesters/Terms
Session 1: September - October
Session 2: November - December

Credit (Full-Time Load/Semester)
| | |
| --- | --- |
| University of Sydney | Host University |
| 24cpts | 30 ECTS |
Bucerius Law School requires a minimum course load of 8 American Bar Association (ABA) / 16 European Credit Transfer System (ECTS) credits per session. The course "Introduction to German Law" is the only mandatory course. Although credits can be earned with this course, they do not count towards the minimum requirement of 8 ABA / 16 ECTS credits described above.

The above full-time load is indicative only.
Applications for academic credit are assessed by the relevant University of Sydney faculty/department based on: study load, contact hours, assessment requirements and level of study.
Grading System
A – Excellent
B – Good
C – Satisfactory
F – Failing
P - Pass (for courses taken on a pass/fail basis)

Transcripts Issued by Partner
Transcripts will be available at the end of your exchange period
Languages
Language of Instruction
Classes at the host university are taught in English. German language skills are not necessary for an exchange to Bucerius, though optional coursework is made available to beginner, intermediate and advanced students of German who would like to improve their language abilities while in the country.
Living
What is the host city like?
Find out more information about the host city.

Accommodation
Bucerius Law School does not have on-campus housing, but it provides assistance in finding suitable accommodation.

Cost of Living
Use this guide to estimate living expenses associated with studying overseas.

Insurance
Students are required to obtain health insurance valid during their exchange.
Useful Information
For Exchange/International Students
Specific information for exchange students provided by the host university.

Semester/Term Dates
Access the University's calendar.

Orientation
A mandatory orientation will be held prior to the start of semester.

Support Services
A range of support services are available to students at the host university.

Visas
Information from the host university.
Information from German Missions in Australia.
Student Experiences
Heydon Wardell-Burrus
Bachelor of Laws, Semester 2, 2014

Host City Highlights
Sailing on the Alster is beautiful. The Christmas markets are wonderful and do not feel too touristy. I would recommend a football game (HSV for all, St Pauli if you're braver). Other highlights include the fish market, the port, the Reeperbahn and 20 up (cocktail bar overseeing the port).

Uni Life
The Bucerius Law School exchange is unique in that the program is made up exclusively of exchange students. Bucerius requires all 4th year students to go on exchange at the same time and takes around 100 students from around the world. In this context, everyone is looking forward to meeting others and it is an incredibly welcoming environment. You are likely to leave with friends from all over the world. The international law program for exchange students is taught in English and is separate from the German law program for the local students. However, some German students attend certain classes undertaken by exchange students.

Study
The classes are predominantly focused around international law. You can design your timetable to alter contact hours and have longer weekends, which is great. A great professor to take is Professor Krebs from Oxford for International Trade Law.

Cuisine
The fish market opens at 5am on a Sunday. It is common to stay out late Saturday night and have a fish sandwich before heading home on Sunday morning (I recommend the Bismarkherring). I would give nothing a miss!

Housing
I was very lucky with my housing, however there is great variation in cost. That being said, little is as expensive as Sydney. I do not recommend staying at Kiwittsmoor which is a long way from the city. Try and stay close to a U-bahn station for ease of transport.

Money Matters
I didn't have trouble sticking to my budget, Hamburg was not an incredibly expensive city by European standards.

Getting Around
The transport system in Hamburg is excellent, there is free transport all throughout Hamburg just for being a student.

Travel
It is worth considering Eurail passes, but figure out where and how you want to travel beforehand. Flights are also relatively cheap. Do not discount the possibility of taking a train to a nearby city in order to take a cheaper flight. I travelled to more places than I can recount. I would recommend keeping at least something of an open schedule, as some of my best experiences were joining other exchange students on their travels.

Top Tips
This is a truly excellent opportunity to have a strong group of friends from countries all over the world - everyone is trying to meet people, so do not be afraid to just introduce yourself, invite people to do things with you and go for drinks with everybody. Be careful if you go to the gym, it is impolite not to be naked in the Sauna and you will run into people you know.